Revolutionize Crash Reconstruction
Everywhere. Every case. Every time.
Team with OSCR360 to capture, preserve, and present a more comprehensive and accurate representation of a crime or crash scene – and the environment it occurred in. Quickly capture 360 degree spherical photos and present a virtual walk through of the scene. OSCR was built to fit your budget.
OSCR360 for Crash Reconstruction
Capture crash and collision scenes in 360 degrees as seen by the investigator. Quickly and easily take 360 spherical crash photos inside a vehicle, at the scene, and/or use a 27 foot tripod for aerial photos; no training required. A single 360 image takes four seconds to capture. Instantly preview the 360 photos on scene with command staff. Capture evidence and marks on the road and OSCR is small enough to capture the interior of vehicles. 
Within the easy-to-use OSCR software, add in multi-media evidence files to your 360 photos including: 911 recordings, witness testimony, surveillance video, overlay crash sketches, and more. Present a true and accurate visual walkthrough of a crash scene.
OSCR360 was built from your voice by collaborating with Law Enforcement and Prosecuting Attorneys. The OSCR system is priced to fit your budget offered at a fraction of the cost of total stations and laser scanners.
"This [OSCR360] seems to be the perfect tool to supplement what we're already doing without the cost associated with the laser scanner. It's quicker which means we can open up roads faster and we don't have to explain the complexity on stand. Yeah, I like it."
"Our total stations are a bit outdated and our officers aren't all trained on the BCI's Leica's. This seems so simple you don't need training and everyone could use it. Plus, we can document the crash so much quicker it'll allow us to open roads so much faster. I like it."
"This is a better end product and visualization than what we have for this case already. I'd like to use this as our case management program for this case anyway since everything happened in the car, we can put all of our evidence into the vehicle and note where it was found."
"We just bought a laser scanner…as in, it's still in the box. It's going to take us months to get trained, operational, etc. with it. [OSCR360] is super easy and it's going to make a huge impact for us."
"We're in love with OSCR; he goes everywhere with us!"
How is Bettendorf PD using OSCR360 on crash scenes?
"The goal is always to NOT go to trial. This involves making sure you have all the proper prep work, proper paperwork and proper documentation. If you do have to go to trial, OSCR gives someone perspective – especially for vehicle damage or a crash spread over a large area – that a jury never would have had."
- Sergeant Andrew Champion
How OSCR Assists on a Crash Investigation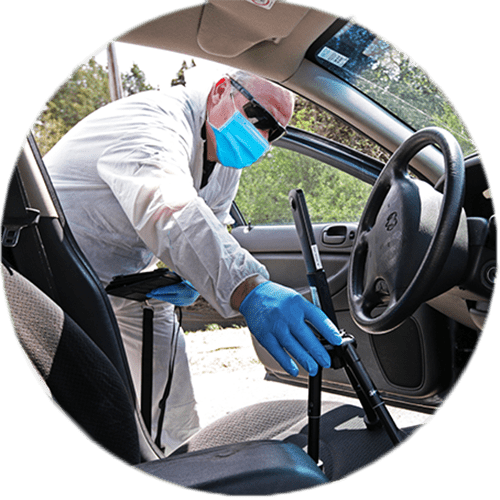 How is OSCR360 assisting first responders through COVID-19?
Reduce exposure to COVID-19. Get in an out of a scene quickly.
Take a 360 degree photo in under 4 seconds. 
Limit First Responders on-scene. OSCR is operated by one person. 
Conserve needed PPE.
US Traffic Fatalities in 2018.
Of all fatal crashes were distraction-affected.
People injured in motor vehicle crashes in 2018.
Number of people killed by a distracted driver in 2018.

How is OSCR360 Different from a Laser Scanner?
Authored by Charles Grasso, Sergeant (Ret.)
Not a Total Station, not a 3D laser scanner & priced to fit your budget, OSCR360 is a unique investigative tool used to capture crime or crash scene evidence. The OSCR system allows investigators to show judges, juries, attorneys and other officers a true and accurate representation of a scene.
OSCR360 and laser measuring devices are two separate and distinct tools with completely different functions – although both can be used for crash reconstruction. Laser measuring devices record data points and measurements that are later placed in a diagram, and some are generated into a 3D model of a scene. Click here to read the full article from Ret. Sergeant Chuck Grasso.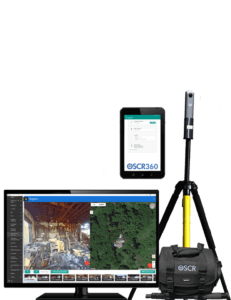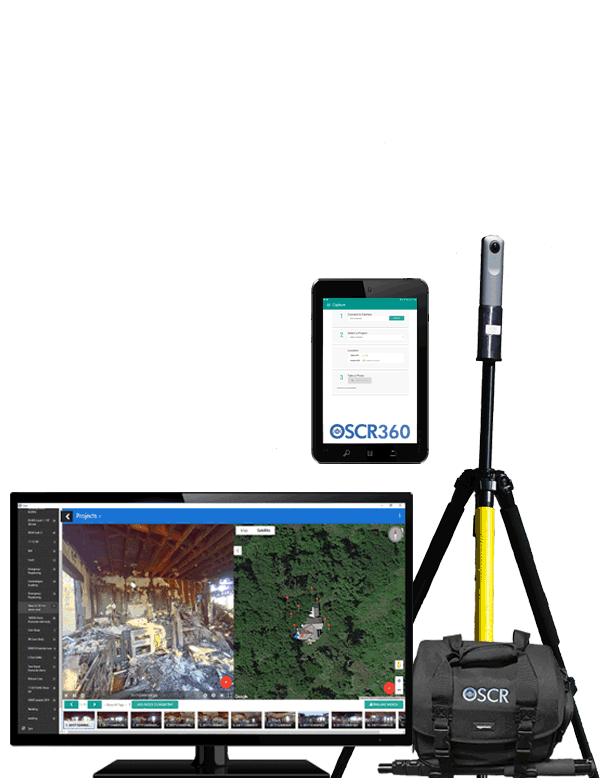 OSCR at Crash Reconstruction Conferences
We are excited to be back at conferences after COVID-19.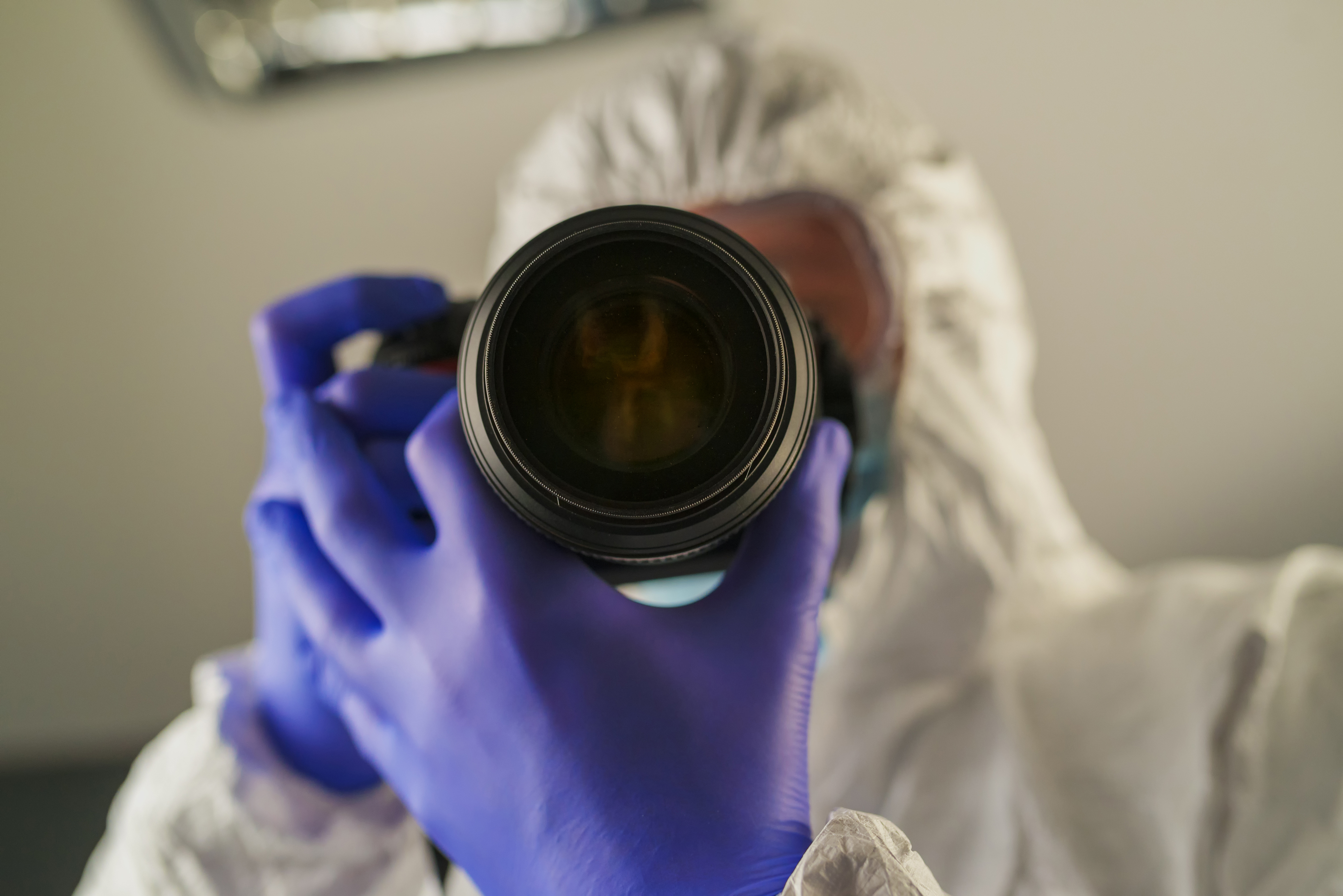 L-Tron and NYSTARS work together to bring spherical imaging and OSCR360 to crash experts. April 2018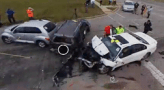 OSCR was used during a simulated crash test at the 31st Traffic Accident Conference in Spingfield, IL. Click for more. October 2017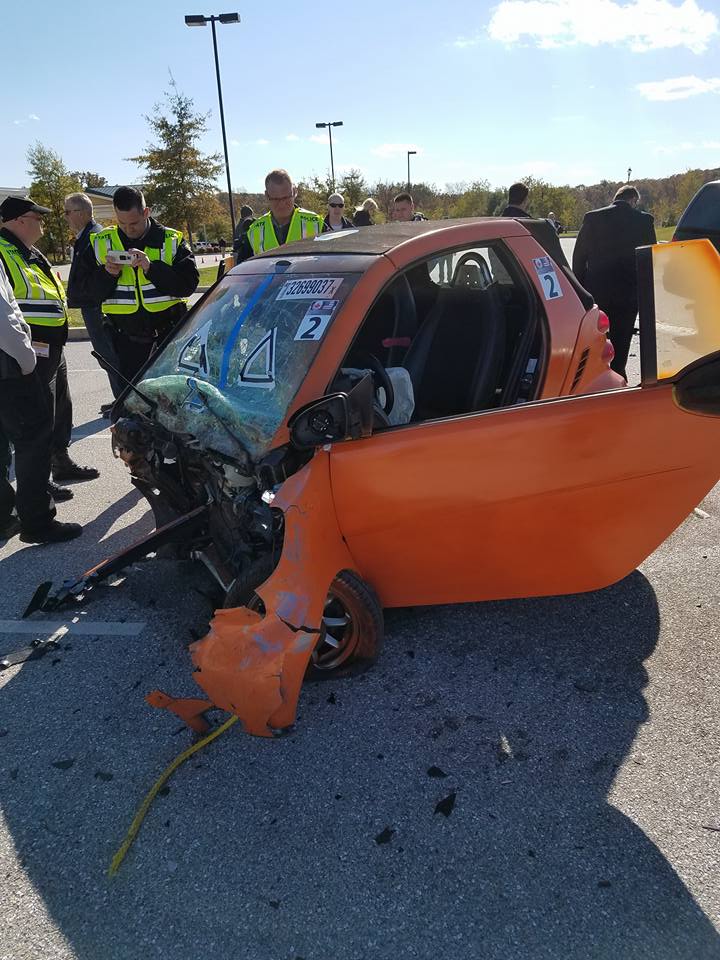 OSCR360 was used to capture mock crash scenes at the 2017 Pennsylvania State Police Reconstruction Seminar. Learn more about the seminar here. December 2017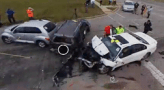 L-Tron sponsored a networking event at IATAI on Tuesday, October 3rd. Click for more. 2017
Have additional questions?
Interested in seeing a web demonstration or an in-person demo?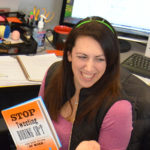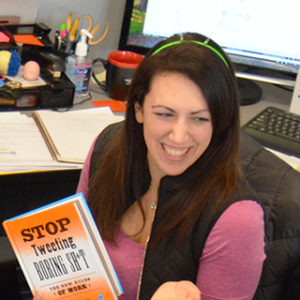 Fill out the contact form and Julianne will get back to you within one – two hours on the same business day.
Contact us immediately by calling 800-830-9523 x115.