MEET YOUR NEW PARTNER: OSCR360
Investigate what OSCR360 can do for you. Schedule a time to meet OSCR and explore your different demo options.
What's so great about an OSCR360 Web Demo?
With COVID-19 and everyone's safety in mind, OSCR360 web demos are just like we're in the room with you, but we're not! Here's whats so great about our web demos:
1. Driven by Your Voice
Demos are flexible and tailored to your needs. No two demos are the same. This is an opportunity for you to see how the OSCR360 system would fit into your workflow. Your voice created every feature in the easy to use OSCR software.
2. It's Interactive 
Have hard questions? Just ask.  Want to see something? We will show you. Ask for the  OSCR360 viewer to walk through a scene. We're here for you, this demo is yours.
Here's what you can expect:
One of our demo team members will reach out to set up the demo

The demo is typically 45 minutes

Invite anyone to attend, there's no limit to the number
We will have our web camera on, you get to see us 
We'd love to see you, too
Get an overview of the OSCR System
See real OSCR software projects from other Agencies

You get to hang up at any time if this demo is not valuable!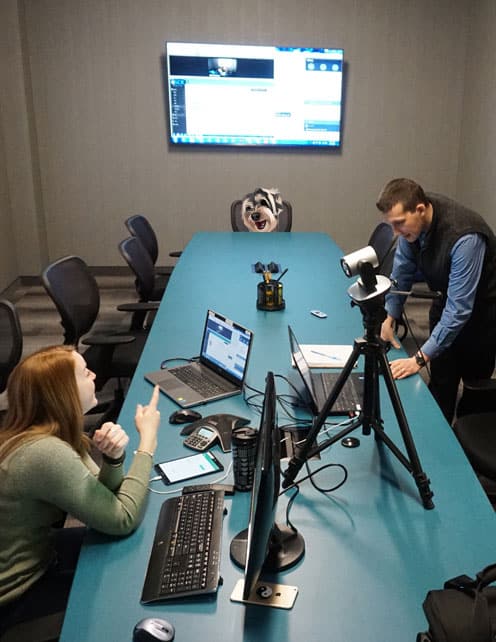 "We had a demo scheduled yesterday for the OSCR360 product. Alexandra Myers arrived and set up in minutes and gave the presentation/demo to my team. I have been in Law Enforcement for 30 years, so I have been through a ton of this type demo's. Alexandra was absolutely amazing. The demo was seamless and one of the best I have ever seen. She was so knowledgeable on every piece of the equipment. Her enthusiasm and belief in this product was evident during the presentation. In most demo's there are two or three questions that need a follow-up email to get answered, but that was not the case yesterday. She immediately had the answer for us. I had over 200 years of investigative experience in that room and she held her own anticipating questions we may have to applications we may want to use the equipment for. It was impressive to say the least. It went so well that going in at best I was going to ask for a trial period with it to test it, to requesting a quote so I could find the funds immediately. I wanted to pass on to you what an outstanding job she did and how lucky you are to have her. It was a pleasure seeing your product through her eyes. This is exactly what we need to assist in scene documentation and case preparation. I'm so excited to add this tool to our tool belt. Please pass on my thanks to her supervisor."
SOUTH CAROLINA
Major
"I would like to take a moment to compliment Ms. Alex Myers for the OSCR360 presentation that she gave to a group of law enforcement agencies. The initial meeting was on short notice and only I was available to attend. I was impressed enough with the OSCR360 system that I asked Ms.Myers if she could come back on another date to present to a larger group. I pulled together a group from various law enforcement agencies in our area. Ms. Myers presented OSCR360 to the group in the morning for close to 3 hours, and then spent the afternoon working with my group of forensic specialists from our major crimes homicide task force. Without question she is an incredibly professional individual that does an outstanding job representing L-Tron and the product. She is poised, articulate, knowledgeable and patient. She took the time to thoroughly answer everyone's questions and stuck with us until there were no questions left. Thank you for having her available to bring OSCR360 to us, I think it is a great tool for law enforcement."
Illinois
Forensic Services Manager
"Mr. DiMarco, thank you for reaching out to the Fire Department. Your representative Alex Myers was an excellent ambassador to represent the OSCR Software Program. Her intelligence, expertise with the product and dedication to the mission of the L-Tron Corporation to deliver a superior program to photo document the investigative process was clear and impressive to all members that she had contact with during her visit to the Unit. I will be requesting permission to initiate a research project on the potential to utilize the OSCAR Camera and Software Program within the Fire Department's Investigations Unit."
Chicago
Fire Marshal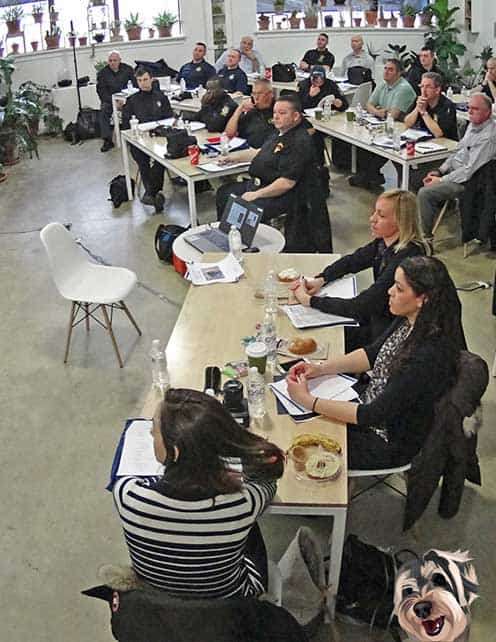 OSCR is traveling all over the country. OSCR has traveled to over 500 agencies and 30 states.
The visit: a 45 minute demonstration of OSCR360
It's interactive! We will show you how the capture kit and desktop software work
Your voice created every feature in the OSCR software, tell it to us straight
If your demo isn't valuable – walk out anytime!
L-Tron is committed to providing quality products, solutions and operational excellence. We work alongside all levels of your organization from the frontlines to the Chief-levels. We utilize a proactive, customer-centered approach and pride ourselves in getting it right the first time to deliver a cost-effective result that benefits both you and those you serve.
We want every client to have full confidence in our quality standards.
To fulfill our commitment to quality, we develop and recognize individual leaders who strive for continuous improvement, are empowered to act, and execute to the highest level of performance.
We want every client to have full confidence in L-Tron. Our customer's satisfaction is fundamental to the company's long-term success. The commitment to quality by every team member at every level within our organization will drive the quality objectives defined.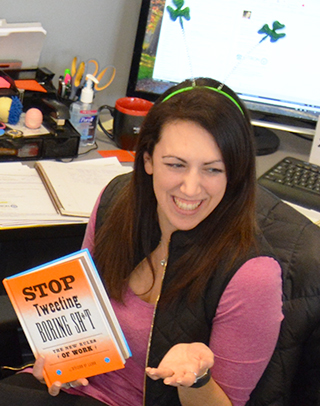 All feedback will be sent to Julianne.
To reach her directly, you can call 800-830-9523 x115 or email info@L-Tron.com.
Interested in more information on OSCR360 web demos or in-person presentations? Fill out the contact form and Julianne will respond to your request within one hour on the same business day,