PLEASE READ THE FOLLOWING TERMS AND CONDITIONS OF USE CAREFULLY BEFORE USING THIS WEBSITE. All users of this site agree that access to and use of this site are subject to the following terms and conditions and other applicable law. If you do not agree to these terms and conditions, please do not use this site.
Copyright
The entire content in this site, including but not limited to text, blogs, whitepapers, articles, resource center content, graphics or code is copyrighted as a collective work under the United States and other copyright laws, and is the property of L-Tron.com and may be used for informational purposes only. The collective work includes works that are licensed to L-Tron.com. Copyright, L-Tron.com ALL RIGHTS RESERVED. You may display and, subject to any expressly stated restrictions or limitations relating to specific material, download or print portions of the material from the different areas of the site solely for your own non-commercial use. Any other use, including but not limited to the reproduction, distribution, display or transmission of the content of this site is strictly prohibited, unless authorized by written consent from L-Tron Corporation. You further agree not to change or delete any proprietary notices from materials downloaded from the site.
General Disclaimer
If you require any more information or have any questions about our site's Disclaimer, contact us here.
All the information on www.L-Tron.com is published in good faith and for general information purpose only. L-Tron Corporation provides www.L-Tron.com as a service to the public. L-Tron Corporation does not make any warranties about the completeness, reliability, and accuracy of this information, errors and omissions may occur. Any action you take upon the information you find on www.L-Tron.com is strictly at your own risk. 
L-Tron Corporation does not accept any liability, direct or indirect, for any loss or damage which may directly or indirectly result from any advice, opinion, information, representation or omission whether negligent or otherwise, contained on this site. You are solely responsible for the actions you take in reliance on the content on, or accessed, through this website. 
We reserve the right to make changes to the content on this site at any time and without notice. 
Trademarks
All trademarks, service marks and trade names used in the site are trademarks or registered trademarks of L-TRON, L-Tron.com or their respective owners.
Use of Site
Harassment in any manner or form on the site, including via e-mail, chat, or by use of obscene or abusive language, is strictly forbidden. Impersonation of others, including an L-Tron.com or other licensed employee, host, or representative, as well as other members or visitors on the site is prohibited. You may not upload to, distribute, or otherwise publish through the site any content which is libelous, defamatory, obscene, threatening, invasive of privacy or publicity rights, abusive, illegal, or otherwise objectionable which may constitute or encourage a criminal offense, violate the rights of any party or which may otherwise give rise to liability or violate any law. You may not upload commercial content on the site or use the site to solicit others to join or become members of any other commercial online service or other organization.
Third-Party Links
In an attempt to provide increased value to our visitors, L-Tron.com may link to sites operated by third parties. However, even if the third party is affiliated with L-Tron.com, L-Tron Corporation has no control over these linked sites, all of which have separate privacy and data collection practices, independent of L-Tron.com. These linked sites are only for your convenience and therefore you access them at your own risk. Nonetheless, L-Tron seeks to protect the integrity of its web site and the links placed upon it and therefore requests any feedback on not only its own site, but for sites it links to as well (including if a specific link does not work). These links to other websites do not imply a recommendation for all the content found on these sites. Site owners and content may change without notice. L-Tron Corporation is not responsible for the accuracy or content of information contained in these sites.
Limitation of Liability
In no event shall L-Tron.com or any of its affiliate, or the officers, directors, employees, members, or agents, be liable for any damages of any kind, including without limitation any special, related, indirect, or consequential damages, whether or not advised of the possibility of such damages, and on any theory of liability whatsoever, arising out of or in connection with the use of performance of this site.
Privacy and Security Policy
We are committed to protecting the integrity of your information and will never solicit your information under any circumstance. Below is our privacy policy. Please note that the use of the words us, we, the company, or L-Tron refer to L-Tron Corporation.
What information do we collect, and when do we collect it?
We collect your information when you fill out a contact form. We may use cookies and IP address information to better enhance your experience on our site. You may, however, visit our site anonymously.
Like many websites, we use "cookies" to enhance your experience and gather information about visitors and visits to our websites. Please refer to the "Do we use 'cookies'?" section below for information about cookies and how we use them.
We may utilize customer testimonials throughout the site or on our corporate site, www.L-Tron.com. In this case, only first names will be used to protect your identity. By accepting this privacy policy and using our site, you agree to allow us to make subtractive edits to your testimonial, but never add to it. If there is any information within the testimonial that compromises your information or identity, that information will be withdrawn from the testimonial for your protection.
How do we use your information?
The information we collect when you register an account, purchase products, respond to a survey or marketing communication, surf the website, or use certain other site features is used in the following ways:
To personalize your site experience and to allow us to deliver the type of content and product offerings in which you are most interested.
To allow us to better service you in responding to your customer service requests.
To quickly process your transactions.
To administer a promotion, survey or other site feature.
To showcase a testimonial provided (first name and testimonial text will only be used).
Internal market research.
*If you have opted-in to receive our e-mail newsletter, we may send you periodic e-mails. If you would no longer like to receive promotional e-mail from us, please refer to the "How can you opt-out, remove or modify information you have provided to us?" section below. If you have not opted-in to receive e-mail newsletters, you will not receive these e-mails. Visitors who register or participate in other site features such as marketing programs and 'members-only' content will be given a choice whether they would like to be on our e-mail list and receive e-mail communications from us.
How do we protect visitor information?
We implement a variety of security measures to maintain the safety of your personal information. Your personal information is contained behind secured networks and is only accessible by a limited number of internal personell who have approved access rights to such systems, and are required to keep the information confidential. When you place orders or access your personal information, we offer the use of a secure server. All sensitive/credit information you supply is transmitted via Secure Socket Layer (SSL) technology and and is never stored on our server.
Do we use "cookies"?
Yes. Cookies are small files that a site or its service provider transfers to your computer's hard drive through your Web browser (if you allow) that enables the site's or service provider's systems to recognize your browser and capture and remember certain information. For instance, we use cookies to process the items in your shopping cart. They are also used to help us understand your preferences based on previous or current site activity, which enables us to provide you with improved services. We also use cookies to help us compile aggregate data about site traffic and site interaction so that we can offer better site experiences and tools in the future.
We may contract with third-party service providers to assist us in better understanding our site visitors. These service providers are not permitted to use the information collected on our behalf except to help us conduct and improve our business.
You can choose to have your computer warn you each time a cookie is being sent, or you can choose to turn off all cookies. You do this through your browser (like Google Chrome or Internet Explorer) settings. Each browser is a little different, so look at your browser Help menu to learn the correct way to modify your cookies. If you turn cookies off, you won't have access to many features that make your site experience more efficient and some of our services will not function properly. However, you can still place orders over the telephone by contacting customer service. For more, in-depth information about cookies and how to manage yours, visit http://www.allaboutcookies.org/.
Do we disclose the information we collect to outside parties?
No. We do not sell, trade, or otherwise transfer to outside parties your personally identifiable information unless we provide you with advance notice, except as described below. The term "outside parties" does not include www.l-trondirect.com or www.L-Tron.com. It also does not include website hosting partners and other parties who assist us in operating our website, conducting our business, or servicing you, as long as those parties agree to keep the information confidential. We may also release your information when we believe release is appropriate to comply with the law, enforce our site policies, or protect ours or others' rights, property, or safety.
How can you opt-out, remove or modify information you have provided to us?
To modify your e-mail subscriptions, please let us know by unsubscribing in the bottom of the email you receive. Please note that due to email production schedules you may receive any emails currently in production.
Third party links
In an attempt to provide you with increased value, we may include third party links on our site. These linked sites have separate and independent privacy policies. We therefore have no responsibility or liability for the content and activities of these linked sites. These third party sites are carefully selected by the L-Tron team for your educational benefit of the topic at hand. Nonetheless, we seek to protect the integrity of our site and welcome any feedback about these linked sites (including if a specific link does not work).


Children
We do not conduct business with children and minors under the age of 18 years old. Under the circumstance where a minor attempts to conduct business with us, a parent or legal guardian must be present and give their consent to do so. We ask that information of the approving parent or legal guardian is provided rather than the minors. In the case that we find that we have collected a minors information, we will make every reasonable effort to remove that information from our records.
Security
We make cautious and reasonable measures to help protect your personal information. Transmission of the information you enter is encrypted using Secure Socket Layer (SSL). We have security measures in place in an effort to prevent: loss, unauthorized access, misuse of data, disclosure, alteration, and destruction of your information.
Changes to our policy
If we decide to change our privacy policy, we will post those changes on this page. Policy changes will apply only to information collected after the date of the change. This policy was last reviewed and modified in October 2020.
Questions and feedback
We welcome your questions, comments, and concerns about privacy. Please send us any and all feedback pertaining to privacy, or any other issue to info@L-Tron.com . You will receive a response within 24 hours during the business week.
Online Policy Only
This online privacy policy applies only to information collected through our website and email and not to information collected offline.
Your consent
By using our site, you consent to all of the Terms & Conditions listed on this page including the Privacy Policy.
Questions?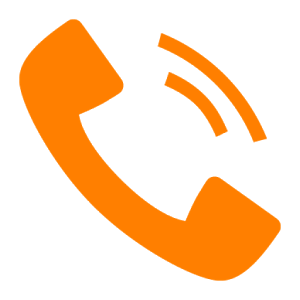 Call:  (800) 830-9523

 Email:  Info@L-Tron.com