Interested in improving customer experience, sales & store operations?
Mobile Point of Sale (POS) enables these benefits! By empowering sales teams and engaging customers, Mobile POS allows retailers, restaurants, and any other customer-focused business to ultimately offer an unsurpassed customer experience.
Some of the typical POS headaches you may have experienced are:
Lost customers due to 

Poor customer experience
Long lines
Internet shopping with competitors in-store

Poor inventory visibility

A disconnect between POS and back office programs

Lack of floor space for products

Inability to make mobile transactions (i.e. festivals, sidewalk sales)
In competitive environments such as the retail and restaurant industries, top-notch customer experience drives repeat customers.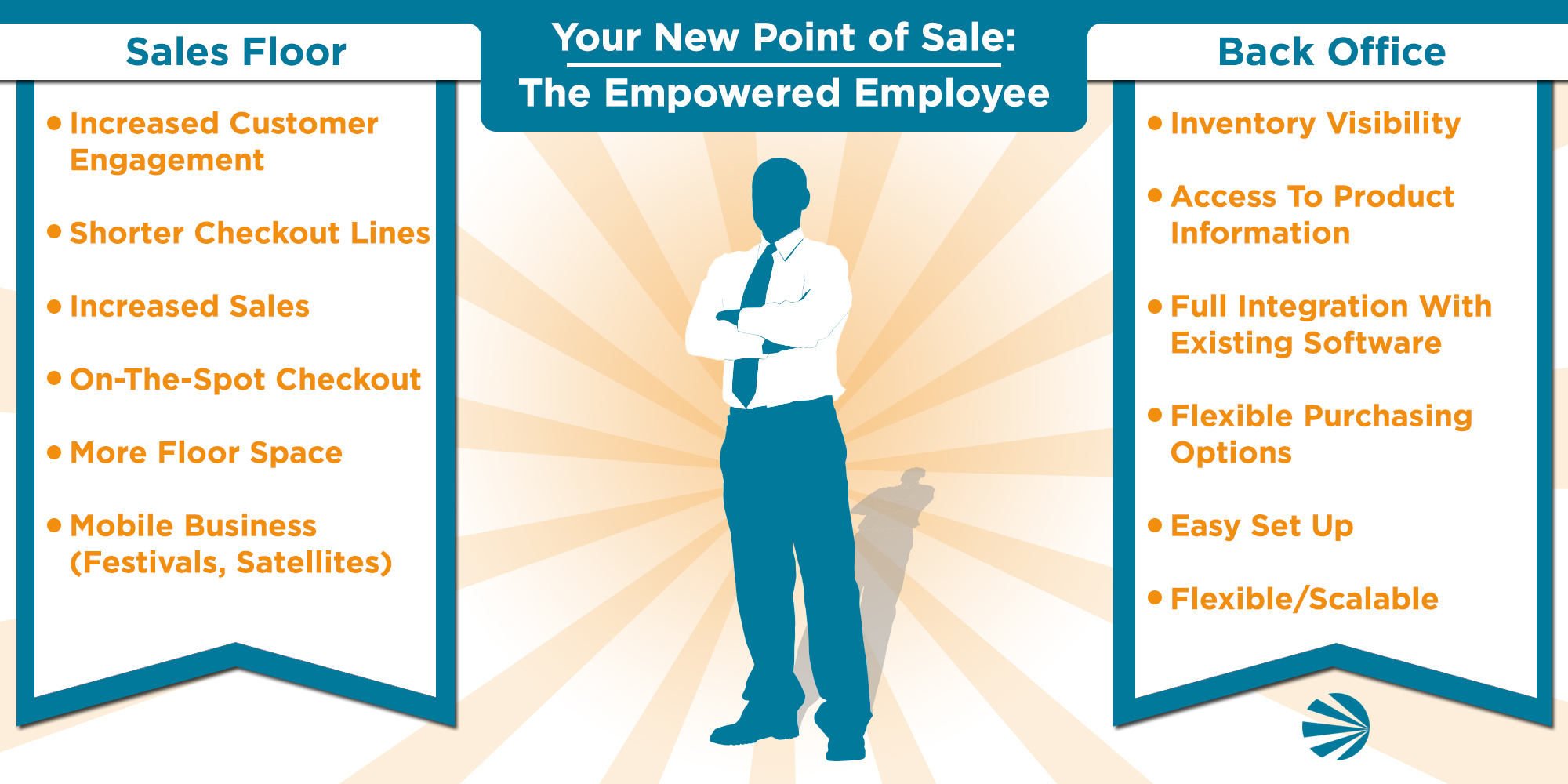 Key features of a Mobile POS Solution:
Increase in revenue and yield a positive return on investment
Check out customers without leaving the floor
Enhanced customer experience with employee-customer engagement
More empowered and knowledgeable workforce
Increased sales due to better customer engagement, shorter lines, and heightened inventory awareness
Mobile POS is an ideal solution for virtually any retail environment, including:
Boutique clothing stores
Salons and spas
Shoe stores
Restaurants
Home improvement stores
Mobile retail (festivals, food trucks)
Field sales/service (HVAC, plumbing, etc.)
Sports arenas and fan shops