The right electronic ticketing equipment for your patrol vehicle matters. We have 20 years experience working with state and local law enforcement agencies providing best in class patrol vehicle equipment to support eCitation.
The equipment you will need:
Rugged laptop/mobile computer/ or tablet, barcode scanners [4910LR DL Reader], thermal printer, thermal printer paper, mounting equipment, cradles and supporting accessories to quickly document citations and accident reports.
In-Vehicle e-Citation Equipment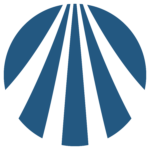 The biggest decision you will make is choosing your technology partner. It's important to work with a reputable team who will carefully consider the needs and obstacles your agency faces.  The right technology partner will understand the components of an eCitation solution, the space constraints of a vehicle, and should assists with a run-through of equipment installation and training. We have a team of experts willing to go the extra mile to make sure your patrol vehicle is outfitted with the best equipment for your needs. Click to learn more about the importance of a tech partner.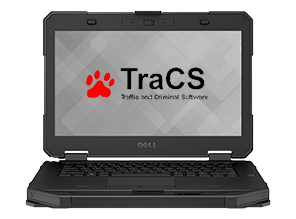 Your software will serve as the "brains" behind the screen. No matter which type of screen you choose for your patrol car, the software is responsible for inputting the data from driver's licenses, as well as processing the citations, warnings, accident reports and incident reports.
There are quite a few good options out there, and this is where you'll need to find out if your agency has access to state-sponsored, publicly funded software (such as TraCS, DigiTICKET, SECTOR, MOVE, E-TIX, eCWS, or KYOPS) – or if you need to contract through an independent vendor. The 4910LR can be configured to work with most public and private software applications.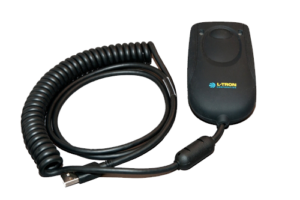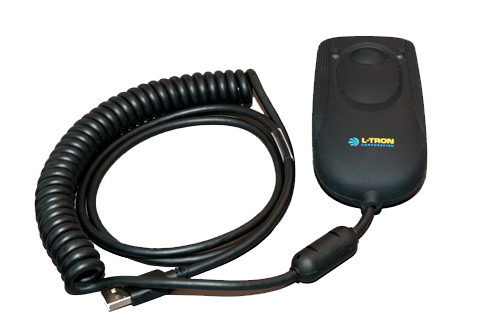 eCitation starts at the barcode. The barcode found on a driver's license contains all the information found on a license. Scanning this barcode will populate the motorist information into the citation form on the laptop or tablet in seconds. 
The 4910LR DL Reader is the go-to device to get this job done. The 4910LR was purpose built from the voice of law enforcement. 
Capture driver's license information instantly
Compact radio mic form factor
Intelligent signature capture
LED illumination for scanning at night or in poor conditions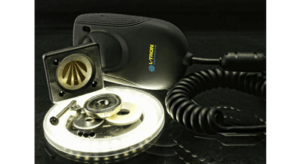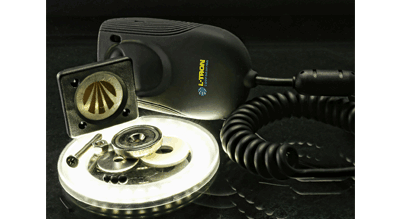 For the same reasons you want your tablets and laptops safely secured, you will want your 4910LR scanner secured as well. Although a cup holder or empty passenger seat may seem like convenient storage at the time, the scanner can pose a threat during fast-paced situations. The Magnetic Mount eliminates valuable moments required to attach the 4910LR to a plastic MIC-style clip. Instead the Mag Mount does not even have to be visible – just within arm's reach. The strong magnet detects the scanner as it approaches in proximity and self-centers the scanner into place, eliminating the guesswork. 
The L-Tron Team prides itself on listening to your ideas, thoughts, and challenges. We work for you, and have developed the Magnetic Mount as a direct result of your feedback. We are the sole provider of the magnetic mount.
When it comes to selecting a screen, it doesn't really matter if you prefer a vehicle-mounted laptop or a mobile tablet that can be mounted but removed as needed. They'll both serve their purpose. What DOES matter, however, is that your screened device is rugged and durable. Think about it – your patrol car environment is exposed to temperature extremes, persistent vibration and other harsh conditions. Consumer-grade devices just won't last.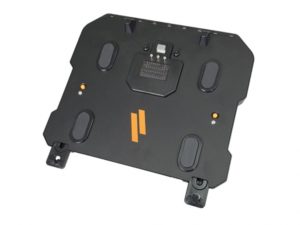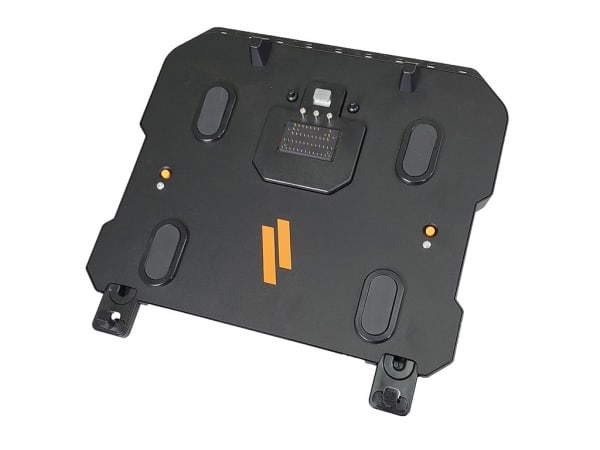 COMPUTER & TABLET DOCKING STATIONS AND CRADLES
Docking Stations and Cradles keep your laptop computer or tablet secure within the mounting system. Click the button below to learn the difference between both and view popular models.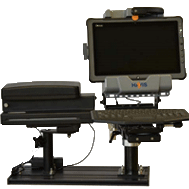 COMPUTER AND TABLET MOUNTING SYSTEMS
The patrol car environment is unpredictable, as it may experience high speeds, abrupt braking, sharp turns, and even collisions. During these events, unsecured objects can become a safety hazard to officers. Mounting systems hold laptops and tablets in place and they are often custom-made to best fit the patrol vehicle's make and model. Mounting options include: Console mounts, passenger side mounts, and dashboard mounts.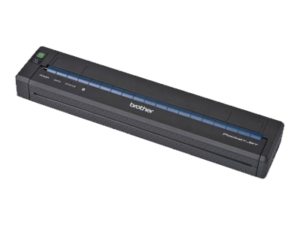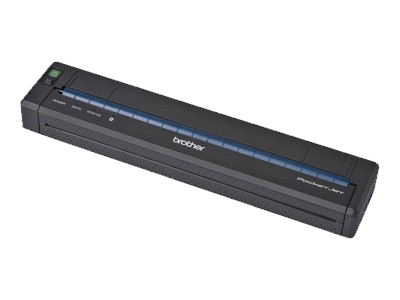 When it comes to a printer, you'll want one that fits easily within the space constraints of your patrol vehicle – but just because it's small, doesn't mean it doesn't have to be tough! Rugged and durable are both key factors in this category too, as you'll want your printer to withstand variable conditions. Thermal printers tend to be the most rugged and highly recommended for high-quality reports and citations. Learn more about the PocketJet7 printer.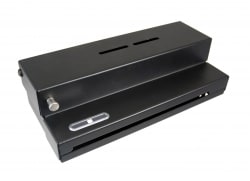 If you decided to go with a standard 8.5″ printer, you will need to mount it in your vehicle safely. Your mobile printer mounting options include headrest mounts, armrest mounts, and standard mounts. Click the button below to explore your different mounting options.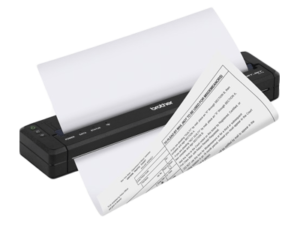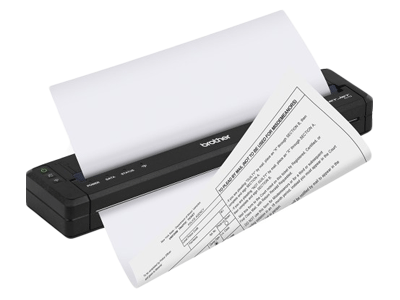 High-quality, synthetic paper is key when printing reports and citations. It should hold up well to light exposure, moisture, smearing, and scratching. Your choices here, depending on personal preference, include continuous rolls or perforated rolls. We offer 21lb thermal paper with an archival of 10+ years. Click to learn more about thermal paper options.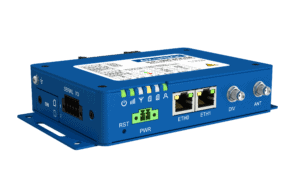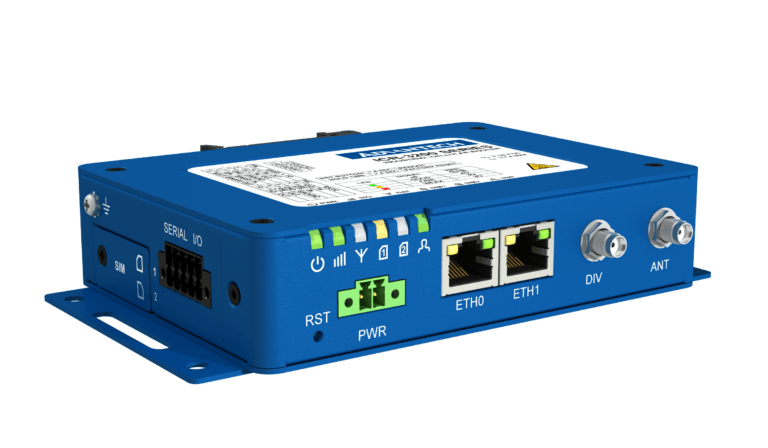 POLICE COMMUNICATIONS - INDUSTRIAL IoT LTE ROUTER & GATEWAY
Secure and reliable communication and connectivity inside your patrol vehicle offered at $300 less than competitor models. This Wireless Gateway Router provides Law Enforcement a dedicated line of communication. Don't risk losing communication on a bogged down public network during critical incidents. With dual SIM capabilities, ensure you and your front line officers are always connected.
We only select of the best of breed products for Law Enforcement.
We partner with Advantech, Brother, Dell, Getac, Havis, Honeywell, iKey, LEM, and Zebra Technologies to outfit your patrol vehicle for eCitation.
Join Over 3,000 Agencies...


Electronic Ticketing enables Officers to streamline their citation process, taking minutes instead of hours or days to complete. Learn more about eCitation here.
Utilizing Public Safety Mobile Computing technology for electronic ticketing, Officers are able to:
Instantly capture data and images with the 4910LR Driver's License Reader
Decrease the time spent curbside writing citations
Send reports and documents to the department or courts right from the patrol vehicle
Improve accuracy and legibility by eliminating handwritten citations
Stay communicated with all necessary stakeholders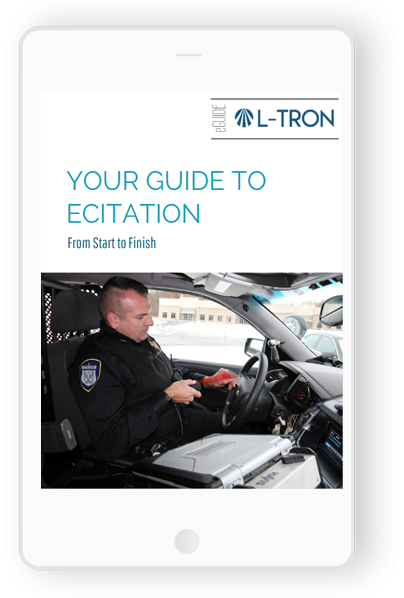 Featured Content - eGuide
YOUR GUIDE TO ECITATION
FROM START TO FINISH
In this guide, you will learn:
1. An Introduction to Electronic Ticketing
2. Citations of Yesterday: Handwritten Citations
3. Citations of Today: eCitations
4. eCitation Equipment
5. Funding Tips
You will also gain access to dozens of other videos, infographics, and case studies.
We only select best of breed products for Law Enforcement. Here are some of the companies
we are proud to partner with to bring you the best equipment to outfit your patrol vehicle.
Fill out this contact form and Julianne will respond within 1-2 hours on the same business day.