Focus Forward with the 4910LR Magnetic Mount
What is the 4910LR Magnetic Mount?
Reduce Distractions, Improve Your Safety with the 4910LR Magnetic Mount
Keep your eyes on the motorist and not on the equipment. Maintain your situational awareness. No need to look to secure your 4910LR scanner.
When ready to use the TraCS scanner, easily pull it off the magnetic mount. The DL reader will also still work when attached to the mount for quick and easy use.
The mag mount eliminates the need to try and slide the 4910LR into the MIC style clip. Keep the 4910LR DL scanner off the floor, out of the cup holder or prevent it from going airborne.
[Video] How eCitation Assists with Multiple Ticket Traffic Stops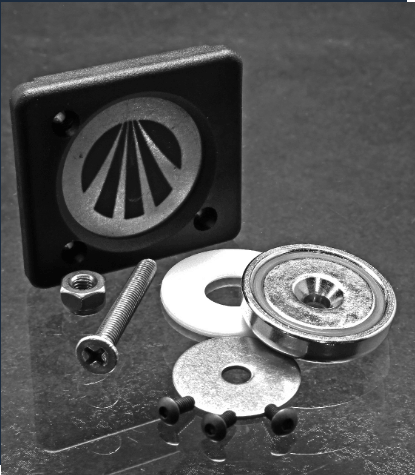 Fill out the contact form below and Julianne will respond within 1 hour on the same business day.
A Police Officer talks to why he uses the 4910LR Magnetic Mount.
" Anybody that's used these old mounts with the plastic knows that they can break off. Sometimes you'll see the scanners in a cup holder, or sometimes they fall on the seat, and it's not a good idea to have to go looking for it while you're at a traffic stop. You want to maintain eye contact with the driver of the vehicle. Having [the TraCS scanner] closer to you, and not able to move – those magnets are really strong – it makes me feel better at least. "