Track your equipment with HIPPA compliance in mind.
Improve your rental and equipment operations and immediately locate all of your equipment from anywhere. Medical Rental and Equipment Tracking is the all in one solution that allows you to execute all of your tasks and strengthen communication while in the field.
This solution will allow you to
Strengthen your inventory visibility and control
Eliminate extensive filing and handling of paper documents
Better utilize your equipment and inventory
On-the-spot proof of delivery or signature capture
Some of the headaches you may have experienced are:
Manual/handwritten form completion
Inability dispatch new deliveries & pickups to your field reps
Manual delivery/pickup slip errors
Manual data entry into your financial system
Maintaining HIPPA compliance with paper documents
Medical Rental & Equipment Tracking results in the following benefits: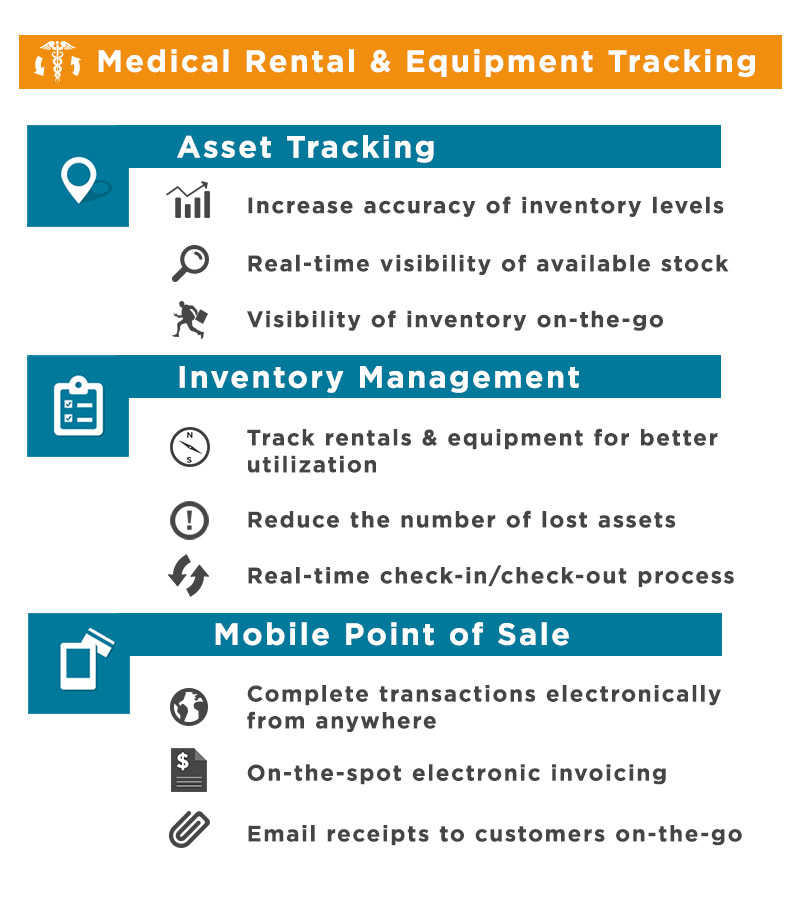 Interested in learning more about Medical Rental & Equipment Tracking? Fill out the contact form below and we'll get in touch.