DIGITAL VISUAL SCHEDULING FOR MANUFACTURING
Gain real-time visibility into your production schedule, improve operational efficiencies, reduce down time, eliminate manual errors and improve your on-time delivery.
Gain real-time visibility into jobs on the manufacturing floor.
Reduce WIP & ID bottlenecks.
Improve on-time delivery by moving away from manual processes.
Digital Visual Scheduling Benefits at Weco Manufacturing
[Video]: Weco Manufacturing
Weco Manufacturing is a manufacturer of custom finished fabricated metal components. Learn how the Digital Visual Schedule System is helping their business. Click the video to watch.
Weco has over 7 Job Shops and 50-99 Staff Members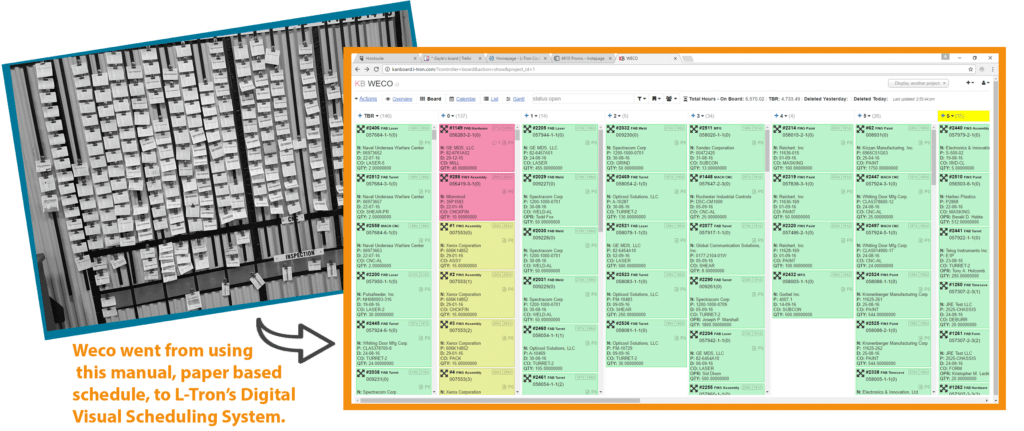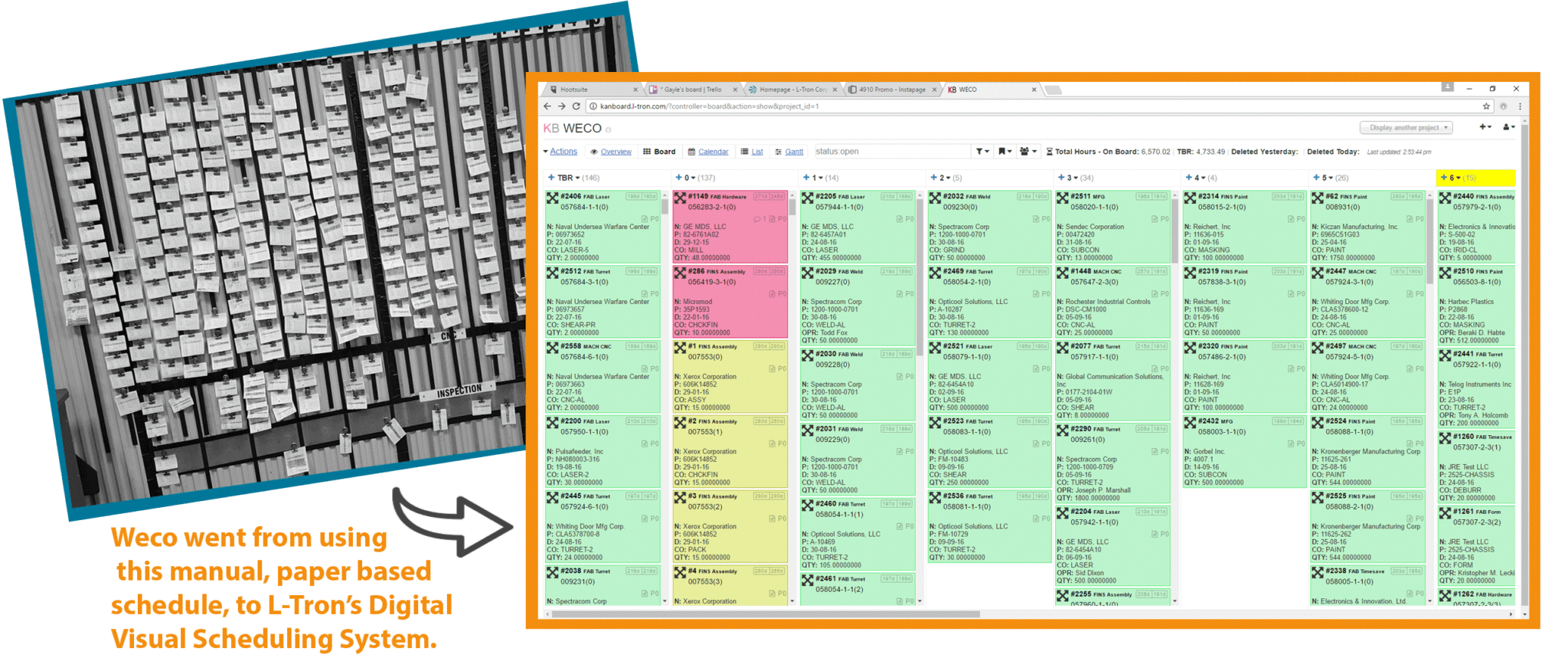 Increase Worker Productivity
Management / Operations / Supply Chain
Reduce manual errors and time between jobs. L-Tron's DVS System integrates with most ERP systems, allowing for a seamless and quick implementation.
What can you do with Digital Visual Scheduling?
The DVS system has powerful search & analytics capabilities that you can leverage.
Easily modify, search & filter the Digital Visual Schedule for:
Customer name
Part number
Current operation
Number of open jobs
Assigned operator
Job notes
Job-status
Estimated production hours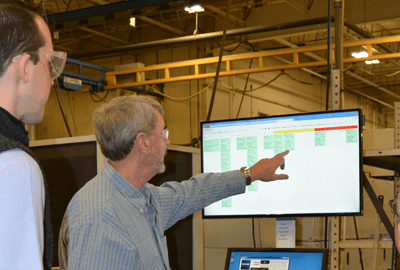 Digital Displays at Each Job Shop
Management / Operations / Supply Chain
Add digital displays to each job shop for easy schedule viewing & filtering. Filter the DVS to only display the schedule at the specified shop. Don't let your operators get caught up on figuring out what job is next, let the DVS system tell you.
Little to no training required.
Standard product implementation within weeks.
Accurate, real-time inventory levels.
See how Digital Visual Scheduling (DVS) can help on your manufacturing floor.
Contact Us
Fill out the contact form and Julianne will respond within 1-2 hours on the same business day.
For immediate assistance, call Julianne at 800-830-9522 x115 or email info@L-Tron.com