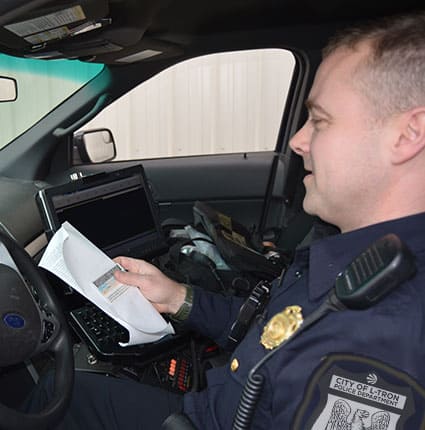 Thermal media, also known as thermal printer paper, is used by Law Enforcement to print ecitations from your patrol vehicle. You can also print warrants,  For more information on why a thermal printer is the best choice for the patrol car environment, visit the Printers for your Patrol Vehicle page.
While you are evaluating your thermal media options, remember that all paper is not created equally. Be sure to consider your printing application, the environment, expense, and immediate durability need. While different paper types may look similar at first glance, the chemical makeup and thickness of each paper type is different. Different types of thermal printer paper will react differently to heat, sunlight, humidity, and moisture. Archival ratings indicate the intended lifespan of the paper based on each of these factors. 
If a citation is left exposed to sunlight on the dashboard of a car or left in a wallet for an extended period of time, it can wear down if the paper is not durable. Unfortunately, this can result in dismissed citations due to illegibility. Look for a paper with a high archival rating, which will indicate the lifespan of the print stored in proper conditions. There are multiple durability options including weather-resistant and weatherproof. There are also tear-resistant and tear-proof media options that hold up better in inclement weather. 
In-Vehicle Paper for Citation Printing
L-Tron offers high quality PocketJet7-compatible paper. Paper types include continuous and perforated. Continuous paper is a good choice for 'off-size' prints. If you have a short or long form or citation, you can tear the paper at the length you need. Perforated paper is the go-to for standard 8.5×11″ prints. This thermal printer paper is perforated every 11 inches for easy standard size printing. 
Out of Vehicle Printing
Fan-folded paper is common for police on motorcycles, Officers who are on foot patrol, and Park Rangers. 

Do you need to print fine details such as logos? Do you have custom forms to print? Whatever the specs are for your citations, we can help you find the right paper for your specific needs. Our thermal media offerings come from L-Tron, Brother, Zebra and Honeywell. 

New to L-Tron's paper? Fill out the contact form below to see if you qualify for a free roll.
Unsure what printer you need? Explore printer options here.
New to eCitation? Click to download 'Your Guide to eCitation From Start to Finish.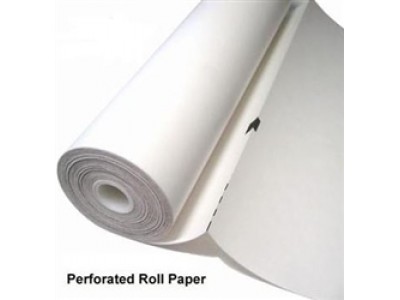 Almost $200 less than competitor offerings
L-Tron PocketJet® Compatible Perforated Thermal Paper 8.5" Part Number: LTC-TPR36PERF
Why we love it: Easily tear your ecitations off your PocketJet printer with this cost effective paper. Offered at almost $200 less than competitor offerings, this durable paper has a 10-year archival rating. Stored under proper conditions, the print will last 10 years. 
Easily tear your 8.5×11″ citations with this perforated, PocketJet compatible, thermal printer paper. The black marking on the back of the paper tells the printer where to stop printing. The size of each roll is 8.5 in x 92 ft. There are (100) 8.5×11″ sheets per roll. Purchase by the case, each case contains 36 rolls.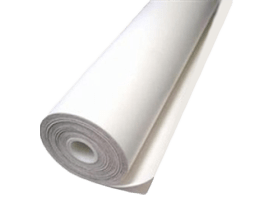 $100 less than competitor offerings
L-Tron PocketJet® Compatible Thermal Paper 8.5" Part Number LTC-TPR36
Why we love it: A durable, quality paper for eCitation printing with a cost effective price. This paper is great for non-standard size prints. Print forms and citations at the height you need. This paper is offered for $100 less than competitor offerings.
Stored under proper conditions, your prints on this paper will last 10 years with the 10 year archival rating. Each roll of this continuous thermal printer paper is 8.5 in x 100 ft. You can purchase by the case, there are 36 rolls to a case.
Fill out this Contact Form
Want to learn more about thermal media & thermal printer paper? Fill out this contact form and Julianne will respond within one-two hours on the same business day. 
Need immediate assistance?
Call Julianne at 800-830-9523 x115.