Topaz SIGNATURE CAPTURE PADS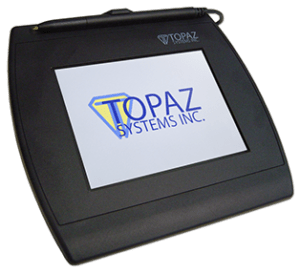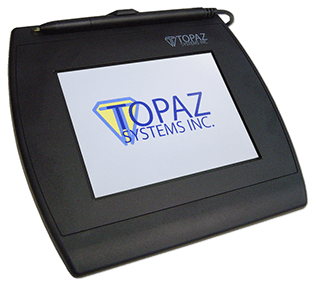 Go paperless with Topaz Electronic Signature Capture Pads
Topaz Top Sellers - LCD Pads
Introduction to Electronic Signature Capture
Here's a quick look at how the process of electronically signing a document works—and how it will save you time and money.
Which industries benefit?
Fill out the contact form and Julianne will respond within 1-2 hours on the same business day.
WANT TO LEARN MORE ABOUT TOPAZ ELECTRONIC SIGNATURE CAPTURE PADS?
Ordered a touchpad and received a call from the company within the hour to verify I had ordered the right touchpad. When my software was confirmed, the man said it would be shipped right away. I was really surprised to receive it in only two days! I called customer service to inquire about the driver, the man stayed on the line and instructed me step-by-step through testing the pad to make sure it was working. WOW, is all I can say (PS: I am not usually impressed and do not write reviews, but this company blew me away!)
I have used the Topaz for several weeks in our income tax service. Each client signs their name from 2 to 10 times in rapid succession. It is proving to be extremely reliable.
Placed a phone call to get advice on the pad. The gentleman I talked to on the phone was great. He answered all my questions and I placed the order right away. The Sig Pad arrived in two days like he said and worked right away with my POS. I would order from you again. Thanx