Everywhere. Every case.
Every time.
Purpose Built from Your Voice
OSCR360 is a two part, multi-use system designed and built from the voice of public safety.  The paired system includes software and a 360 degree spherical image capture kit.
OSCR is used for documenting various scenes ranging from simple municipal code violations, to biological threats, to the most involved homicide scene investigations.
OSCR teams with you and is used for crime scene investigations, fire service, emergency management planning, active shooter training, forensic science curriculum, environmental safety and more.
"You've captured the scene exactly the way it looked like."
-- John Dobies, Officer; Investigator [Ret.]​
OSCR360 First to Enter the Crime Scene
[Video]: OSCR360 First to Enter the Scene
Retired DEC Officer / Inv John Dobies and RPD Officer Pete Butler, Evidence Technician /CLE, have 53 combined years of experience.  Their certifications cover crime scenes, latent examination, environmental and Accident Recon. They offered expert testimony in Monroe, Ontario, and Yates County Courts.  In the video, John and Pete talk about the utilization of OSCR360 for multiple crime scene investigations, including: homicide, hunting related homicide (HRSI), arson, burglary, meth lab investigation, fatal MVA and pedestrian PI.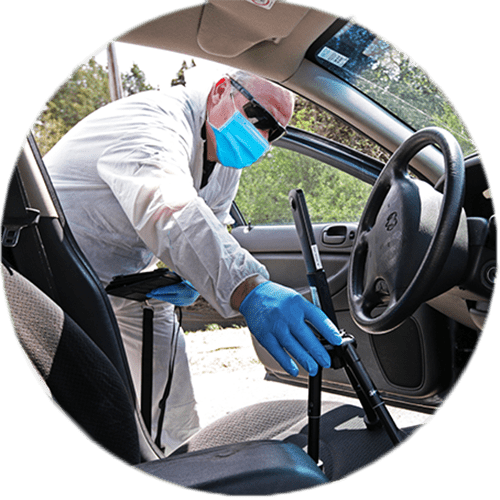 How is OSCR360 helping through the COVID-19 pandemic?
The OSCR software is a game changer. Every feature came from your voice, and we continue to add new features as a direct result of your feedback.
You asked us to keep it simple, and we did. Post production time concerns are eliminated with the OSCR Software. There is little to no training required.
In less than 30 minutes, download your photographs, add all digital evidence (images, pdfs, word documents, video files, audio files, GPS pings, and more) into the OSCR case project from the 360 camera software and build your case digitally.

Present a true and accurate walkthrough of the scene.
"We've been evaluating multiple systems and I feel like yours is the biggest and best bang for your buck.. I've been doing this for 11 years & your system is the first one I've seen that's designed specifically for crime scenes and all I can think is 'FINALLY.' Nothing is ever designed for us, we're just an afterthought and this is specific for us. Thank you."
-- Onslow County Sheriff's Office, NC -- Lieutenant in the Crime Scene Unit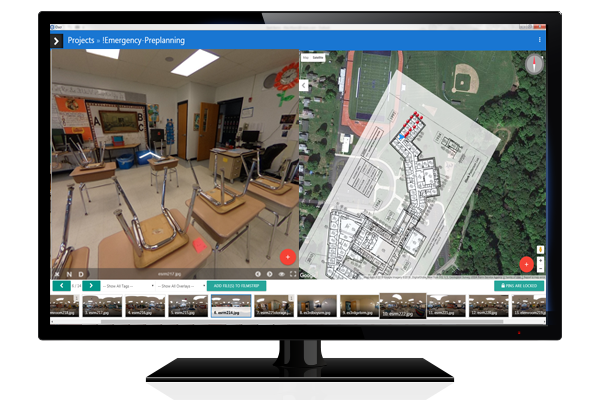 Investigations in 360 Degrees
PURPOSE BUILT, PRICED TO FIT YOUR BUDGET
GET IN & OUT OF A SCENE FAST
SET UP & CAPTURE 360s IN UNDER 4 SECONDS
REDUCE OFFICERS ON SCENE, 

ELIMINATE SCENE CONTAMINATION

EASY DECONTAMINATION WITH THE ADD-ON RAIN KIT
PACK AND GO!
The OSCR360 Capture Kit Includes: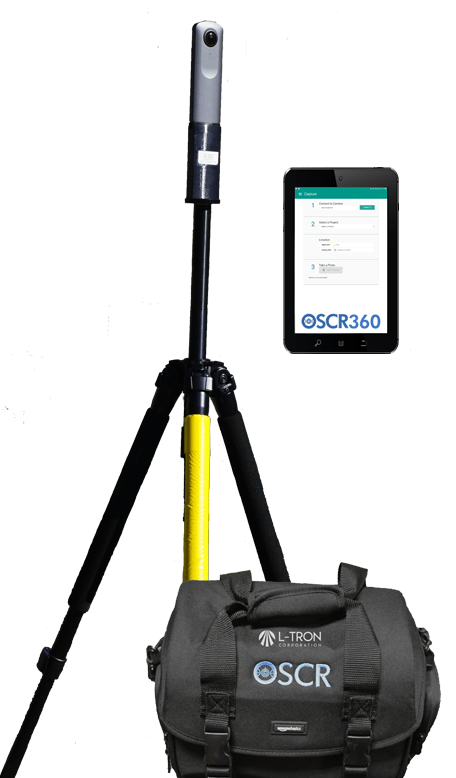 - First to Enter the Scene -
The capabilities of it [OSCR360] are spectacular. The capabilities that OSCR provides for someone on the inside to give information to someone on the outside are amazing.
York County Sheriff's Office, SC
"Dr. Henry C. Lee is always looking at new technology. This system looked to be useful for investigations and an affordable price. Something we could use in our courses here at the institute-primarily for training."
Director of Training at the Henry C. Lee Institute of Forensic Science
OSCR360 is Traveling the Country
"I'm amazed at how intuitive this is. Put a couple pieces together, take a picture with the tablet. It's just that easy! We were looking at purchasing a laser scanner... But it's so much more expensive and OSCR gives you the whole view of the scene already."
"[OSCR]360 was used in the prosecution of Jonathan Ortiz for Murder in the Second Degree. It was used during the testimony of a main witness in the case [in the courtroom.] We were able to have the witness walk through the crime scene with the use of the 360. The jury was able to see the witness's vantage point of the events that occurred. The witness was able to articulate where all of the parties involved in the crime were located through the use of the 360. We were pleased with the results since it helped us explain the crime scene to the jury."
"You are not only capturing 360 degree photos, but you are capturing geospatial relationships and a sense of scale that are not found with traditional still photos. You can relate to where things are in the scene from the photos you take. You are able to 'follow' witnesses through a crime scene and you can bring the visual scene to juries as it was captured instead of verbally describing it."
"You can put a big 'L' next to our name because we LOVE this! I understand it. It's what we've been looking for. You've sold me."
"This [OSCR360] seems to be the perfect tool to supplement what we're already doing without the cost associated with the laser scanner. It's quicker which means we can open up roads faster and we don't have to explain the complexity on stand. Yeah, I like it."
"I've been looking at the laser scanners but they're so expensive. Our chief and I agree, it's not worth the cost for the few things we'd use it on. But this [OSCR] we would use this daily. We're going to get this."
Interested in learning more about OSCR360?
Want to see OSCR for yourself?
"Your representative Alex Myers was an excellent ambassador to represent the OSCR Software Program. Her intelligence, expertise with the product and dedication to the mission of the L-Tron Corporation to deliver a superior program to photo document the investigative process was clear and impressive to all members that she had contact with during her visit to the Unit."
 -- Commander, Chicago Fire Department
Fill out the contact form, and we will get you to an OSCR expert.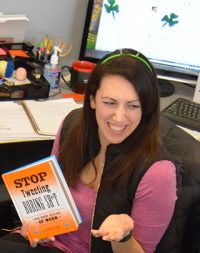 Julianne will respond within one hour on the same business day.
To reach her directly:
Call 800-830-9523 x115
Email info@L-Tron.com