MEET YOUR LAW ENFORCEMENT TEAM
COMBINED YEARS OF EXPERIENCE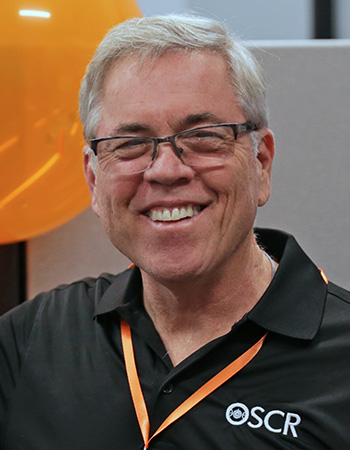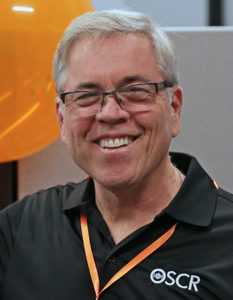 "I feel like I'm conversing with a family member and in a unique position to support their investigative challenges documenting any scene."
With 25 years of law enforcement experience in New York State, [ret] Deputy Pete Butler has served on the Rochester Police Department, Ontario County Sheriff's Office, Yates County Sheriff's Office, Waterloo Police Department, and the NYS Gaming Commission. Butler's areas of expertise include physical evidence handling and latent fingerprint examination. He has processed over 2,000 scenes and offered expert witness testimony on major cases in Monroe and Ontario Counties. To this day, Butler has a strong sense of community and is an active member of civic, community and religious organizations. 
[Ret.] NYS Police Officer 
Certified Evidence Tech (2000+ crime scenes processed)
Certified Crime Scene Tech 
Latent Testimony Trial Expert
Latent comparison (5000+)
T/ Justice (2010-2014)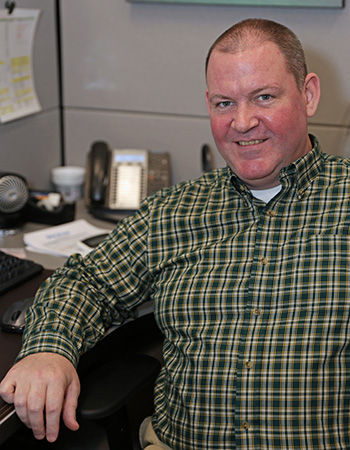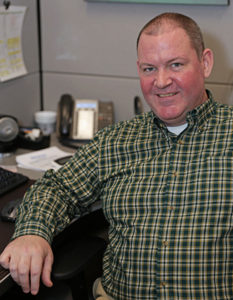 "Law enforcement customers tend to be a very straight forward, no BS crowd. Most of them have a pretty good sense of humor, too."
Jason has 15+ years' experience and knowledge supporting thousands of our law enforcement clients with their 4910LR DL reader, mobile computing solutions; and more specifically electronic ticketing [eCitation] hardware for your patrol vehicle. Other areas Jason specializes in are computer, barcode related and POS equipment and solutions. In his spare time, Jason looks for any travel opportunity  to scuba dive. At the LTC we often benefit from his skills as "the BBQ pit master."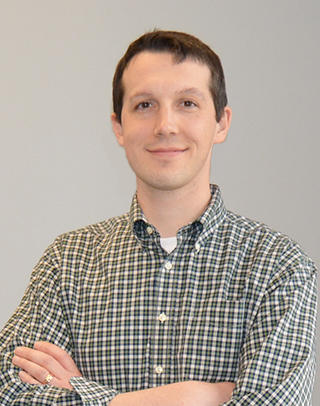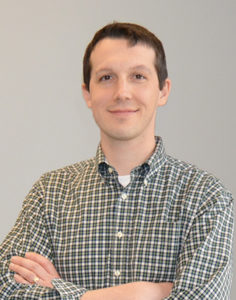 Trevor is Director of the Solutions team. With a BS in engineering he uses his broad experience to help customers find solutions that meet their unique needs. In his spare time, Trevor is a busy Dad to his young children and that pretty much sums it up. Boating and feeding fish while pretending to be an accomplished angler are on his "wish list".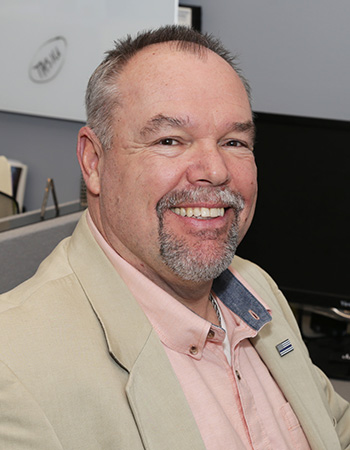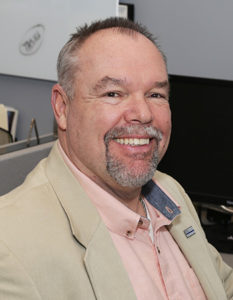 "To be a part of tradition, having honor, having the fortitude to run towards danger and yet hold your humility for your community, this is why I believe in the Thin Blue Line."
John is a retired NYS Department of Environmental Conservation Investigator with over 28 years of experience. He spent 5 years as a DEC Bureau Investigator and 15 years as a certified crime scene technician. After recognizing the need for more thorough investigations & crime scene processing, he spearheaded the Environmental Forensic Unit (EFU) underneath the Bureau of Environmental Crimes Investigations at the NYS DEC in 2006. He also works as an Adjunct Professor at the Finger Lakes Community College, teaching a class on Wildlife Crime Scene Investigations & Forensics. In 2018, John Dobies joined the L-Tron Law Enforcement Support team, assisting departments in learning and adopting the OSCR360 system. John is a retired NY Investigator from the Bureau of Environmental Crimes [BECI] (32 years).
[ret] Investigator Dobies has received many awards and commendations in his career and also teaches Wildlife Forensics at Finger Lakes Community College.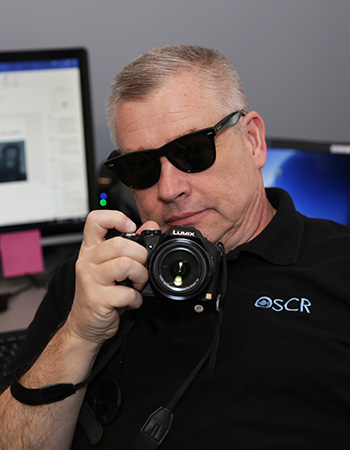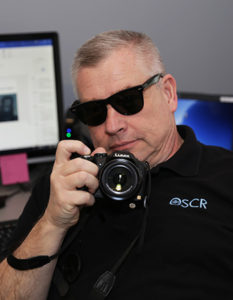 "Law enforcers are special, close to my heart – a practical, intuitive, courageous, and creative group which shields everyone else from society's unpleasantries. Who wouldn't want to work with people like that?"
Hank is a retired police sergeant with 26 years in law enforcement.  A certified crime scene investigator and crash re-constructionist, Hank instructs police recruits in general topics.  He also instructs veteran police officers in crime scene investigation and management, photography, and latent fingerprint processing.  As a former road supervisor and manager of a forensics unit, he continues to instruct new sergeants in communications, writing, and report review.  A former journalist, he has coordinated a biennial public information officer school for emergency responders.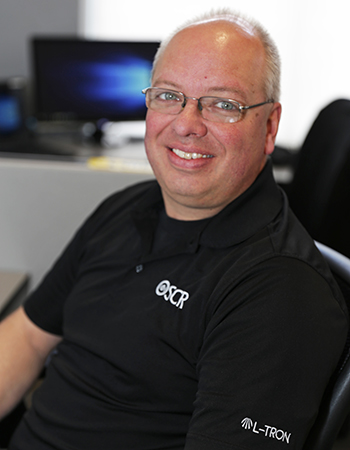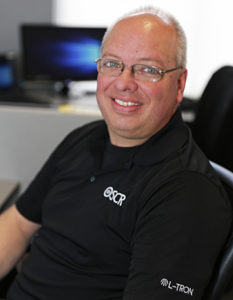 "I enjoy staying connected to the people I spent 20 years working alongside. It's very satisfying to introduce them to products I wish I had when I was still on the job."
Andy recently retired from the Monroe County (NY) Sheriff's Office after spending the majority of his career in the Technical Services Unit, where he was responsible for crime scene investigation, collision reconstruction, and latent print examination. He was also the lead forensic instructor at the regional Public Safety Training Facility and a photography instructor at the New York State Academy of Fire Science. Andrew is an IAI-certified CSCSA and ACTAR-accredited Traffic Accident Reconstructionist. He has spoken on a variety of forensic-related topics at various colleges and conferences. Andy joined the L-Tron team informally in 2017 as a beta tester for the OSCR360 spherical photography solution.  After experiencing the success of OSCR in forensic casework, he accepted a position with the company upon his retirement.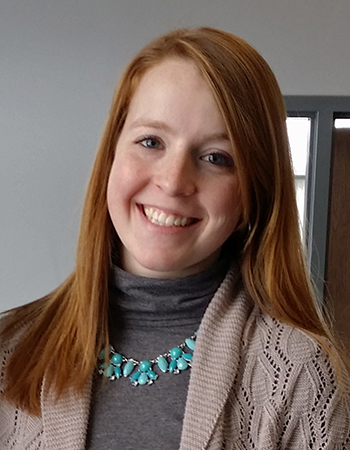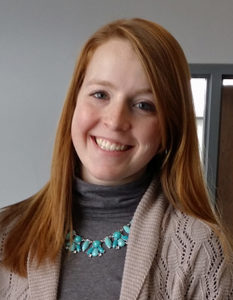 " Working with law enforcement has given me the opportunity – both through stories and first-hand experiences – to better understand the day-to-day duties of LE officials. My personal perspective is a new-found respect and appreciation for those who work diligently to protect our safety."
Alex is an Account Manager on our OSCR360 Team. From technical specifications and operation to in-field use and successful integration into your unique department, she is one of our OSCR360 "tech-experts".  Alex will travel to you  for an in-person demonstration of OSCR360; and will continue to work with you to ensure a successful implementation of OSCR . In her free time, you can find Alex exploring local cafes & eateries, traveling to new cities, snowmobiling with her family, and volunteering with the American Cancer Society.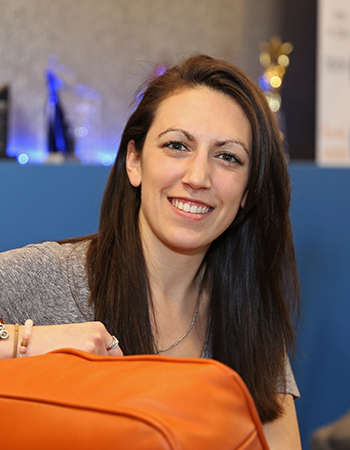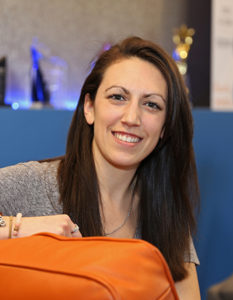 "All of our Law Enforcement customers are so real and down to earth. I love being able to help them - even with something small like purchasing a replacement scanner or scheduling a training. They have given their time and done so much for their communities, it's nice to help out a police officer for a change."
Julianne is our customer engagement Manager. Along with assisting the marketing team, you will see Juli in our booth at Law Enforcement conferences and trade-shows. She stays in touch with many of our Law Enforcement clients to ensure that our products continue to be built from their voice. Julianne also schedules OSCR360 trainings and is the first point of contact for the majority of customer needs. She will be sure to connect you with the right people here. When she's not working or traveling, Julianne enjoys horseback riding, running & finding balance in the yoga studio. She also loves to give back to the Rochester community.
Contact Juli: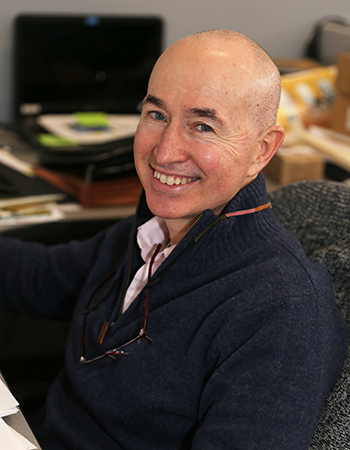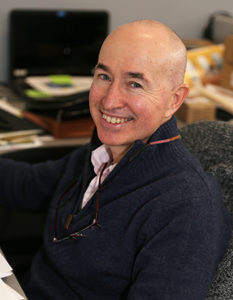 With formal training in both Electrical Engineering & Computer Science, Charlie's  professional experience covers diverse areas that include R&D, manufacturing, healthcare, as well as government & public safety. He has expertise in software and database development, SCADA/HMI implementation, supply chain & logistics deployment, project management, training, and providing technical support for our clients. Charlie has been working with our Law Enforcement customers, including the largest police force in the US, for almost 20 years as many of them have embraced automation in areas such as electronic ticketing, crash reporting, and RMS/CAD. He provides the training and technical support for our OSCR360 solution. Charlie's hobbies include gardening, golf, hockey, food, and travel.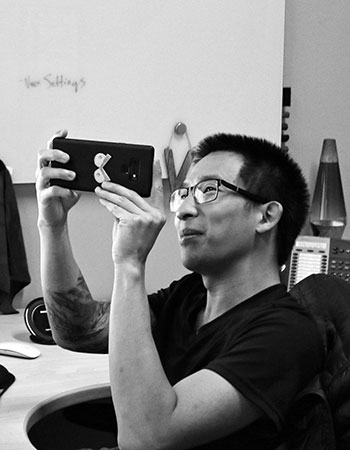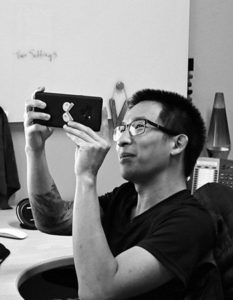 Viet is L-Tron's Senior Platform Developer, aka Creative Extraordinaire. When he's not developing software or our website, you can find Viet creating something on his 3D printer or spending time with his daughter. 
Fun fact, Viet is the development brains & the heart and soul behind OSCR360, which was actually named after Viet's dog, Oscar.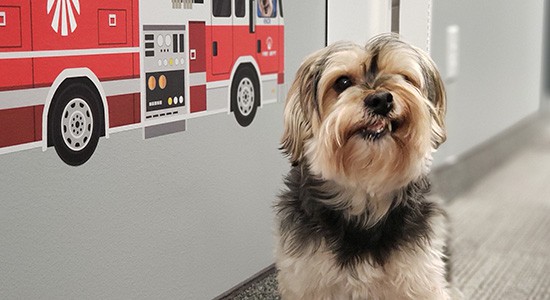 More Coming Soon!
Fill out this contact form and Julianne will respond within one hour on the same business day.
7911 Lehigh Crossing Suite 6 Victor, NY 14564