This six-page OSCR360 Fact Sheet will give you an overview of OSCR. OSCR teams with you for fire investigations, crime scene investigations, emergency management planning, active shooter training, forensic science curriculum, environmental safety and more.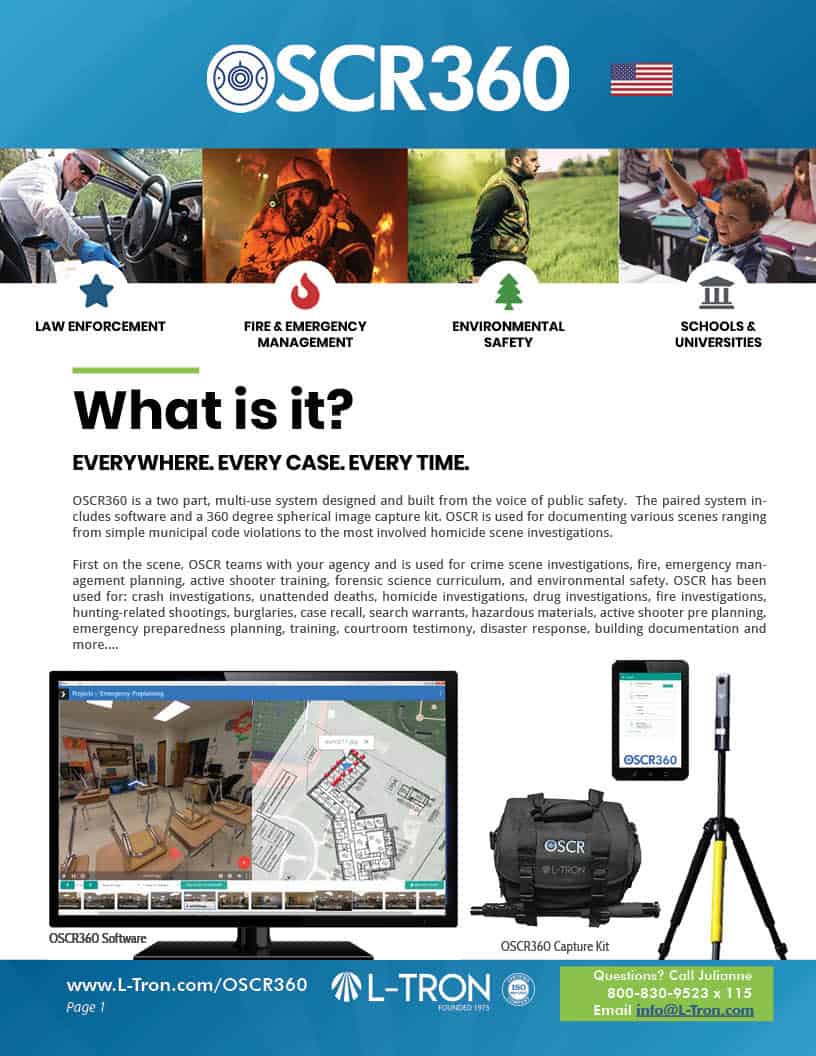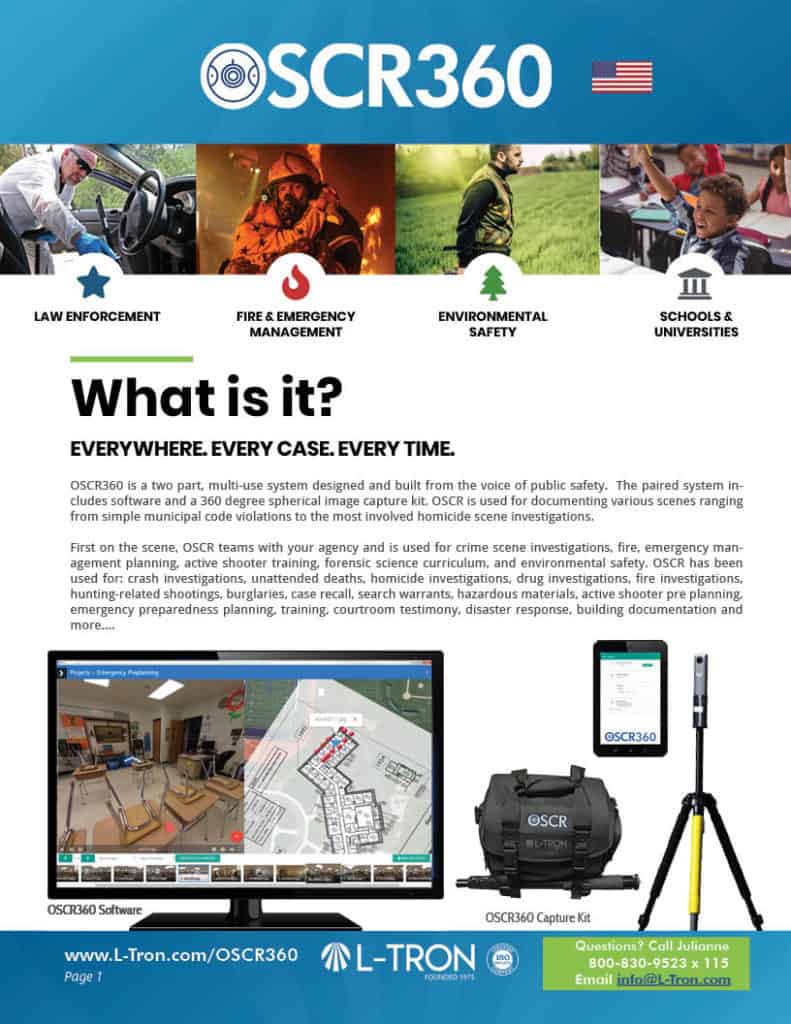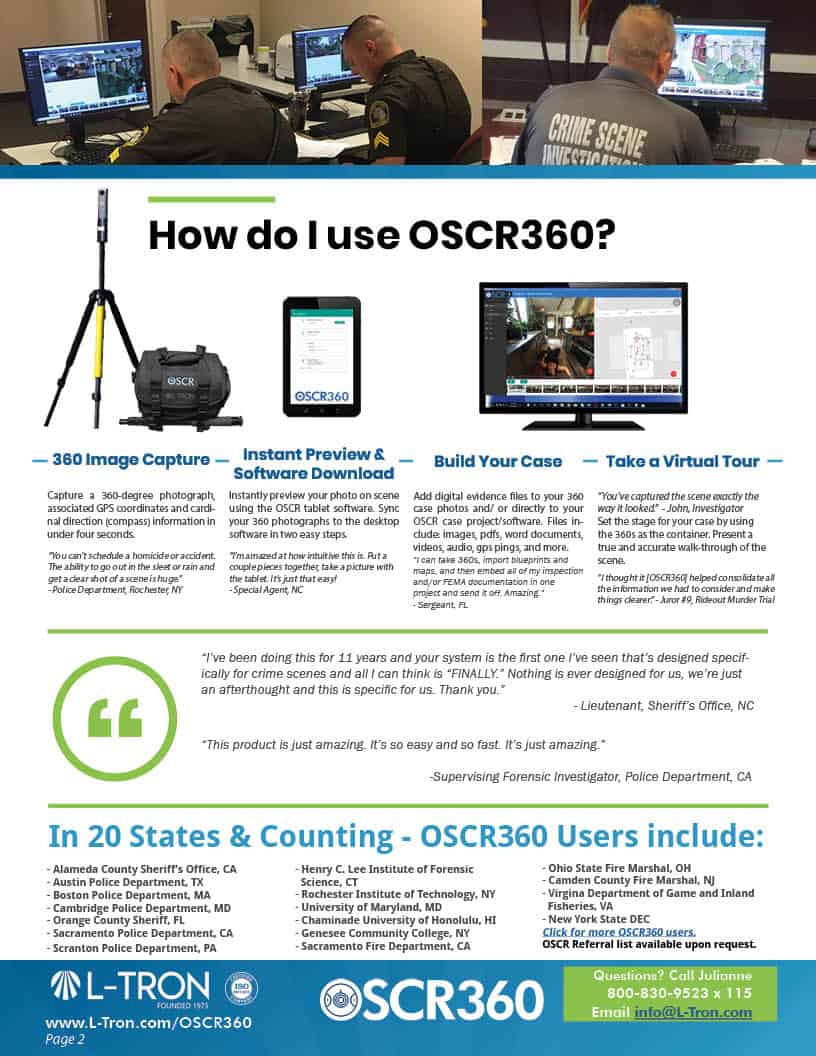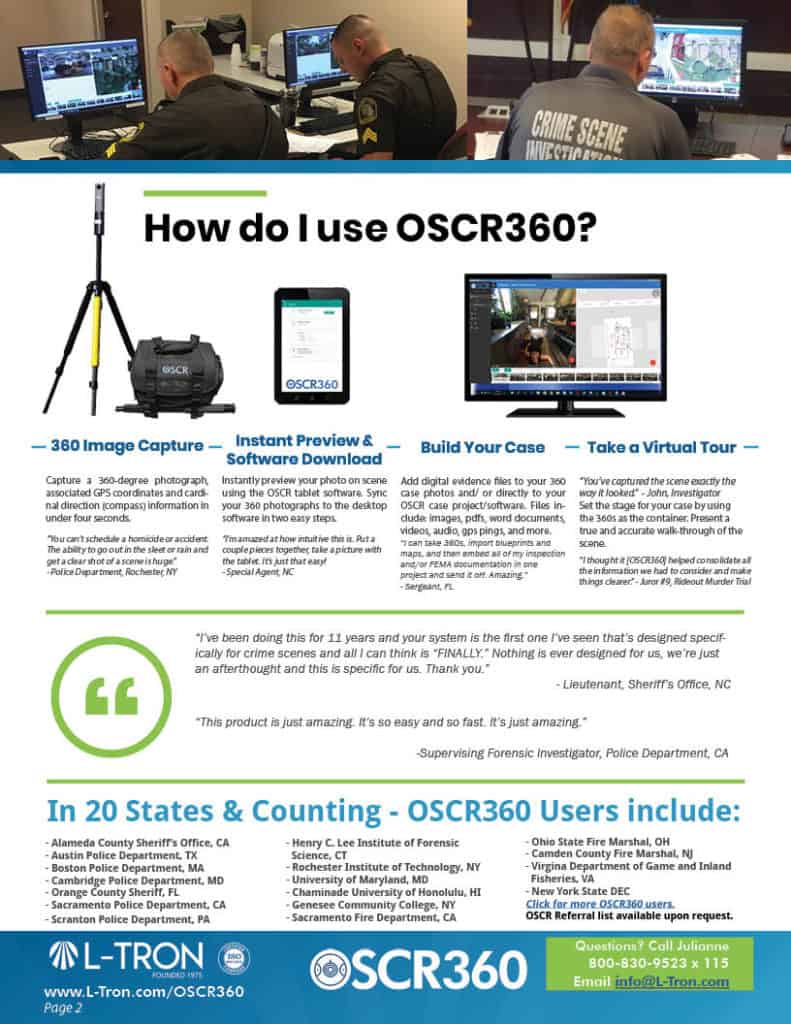 Get answers to your common questions, including:
What is OSCR360?
How does the system work?
Who is using OSCR?
How are Law Enforcement Agencies, Fire Agencies, Environmental Agencies & Universities using OSCR360?
Funding Tips – how to fund your OSCR360 inside your agency, outside your agencies, and exclusive offers from L-Tron
and more..
CLICK HERE FOR THE FULL FACT SHEET
"I've been doing this for 11 years and your system is the first one I've seen that's designed specifically for crime scenes and all I can think is "FINALLY." Nothing is ever designed for us, we're just an afterthought and this is specific for us. Thank you."

Leiutenant, Sheriff's Office, NC
For more information on the OSCR System, visit our website here: https://www.l-tron.com/oscr360
Visit our OSCR Traveling Page to view a current list of users. Click to see who is using the OSCR system.
---
Questions?
Contact us. Fill out the contact form below and our team will respond within 1 hour on the same business day.