Everywhere. Every case. Every Time.
Download this free resource by clicking the button below.
This six-page OSCR360 Fact Sheet will give you an overview of OSCR and answer many of your frequently asked questions. OSCR teams with you for fire investigations, crime scene investigations, emergency management planning, active shooter training, forensic science curriculum, environmental safety and more.
What will you learn in the OSCR360 Fact Sheet?
Get answers to your common questions, including:
What is OSCR360?
How does the system work?
How do you use OSCR360 on your investigations?
What agencies are using OSCR?
How are Law Enforcement Agencies, Fire Agencies, Environmental Agencies & Universities using OSCR360?
Funding Tips – how to fund your OSCR360 inside your agency, outside your agencies, and exclusive offers from L-Tron
About L-Tron – What can you expect when you work with us?
"I've been doing this for 11 years and your system is the first one I've seen that's designed specifically for crime scenes and all I can think is "FINALLY." Nothing is ever designed for us, we're just an afterthought and this is specific for us. Thank you."

Leiutenant, Sheriff's Office, NC
For more information on the OSCR System, visit our website here: https://www.l-tron.com/oscr360
Click to visit our 'What agencies have purchased OSCR?' Page to view a current list of users.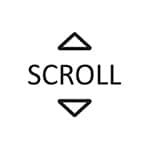 Interested in sharing this content?
Sharing made simple. Here's how you can share this content from your desktop or your mobile device:
Click on the URL in your browser
Copy the link
Paste the URL into an email, text message, or where ever you would like to share it
Do you prefer to share the PFD file? No problem.
Click the button above to view the fact sheet.
Click on the 'Down' arrow on the top right of your browser. This will automatically download the PDF to your device, allowing you to print and share as you choose.
---
Questions?
Contact Us
Fill out the contact form below and our team will respond within 1-2 hours on the same business day.