L-Tron drops by the Good Day Rochester Studio to talk about OSCR360 & the Rideout Trial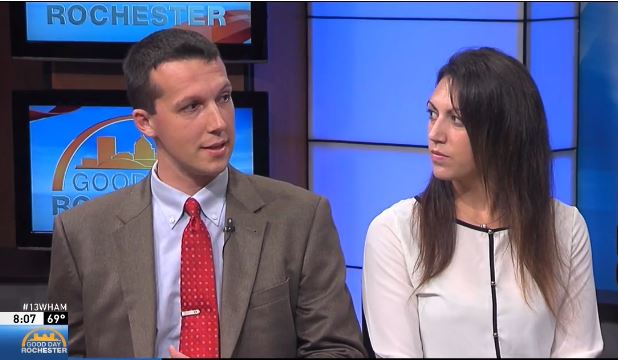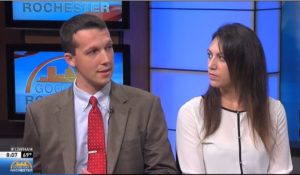 L-Tron team members Trevor and Julianne dropped by the Fox Rochester studio to discuss OSCR360 on Good Day Rochester and how L-Tron's solution was utilized in the closing arguments of the Rideout murder trial. The team was interviewed by Jennifer Johnson, who was excited to hear about how a local company was creating technology that changes the way juries look at evidence.
The OSCR360 Solution allows jurors to see the same story and acts a container for all ancillary evidence. The solution helped the Monroe County DAs office to build and organize their closing argument in the Rideout trial. Some members of the L-Tron team were able to attend the closing arguments for the trial and got to see OSCR360 in action.
"Prior to this technology being used, while we were there, the jury was paying attention but you could tell they were tired – mentally tired. As soon as our stuff came on they all sat up out of their chairs and looked forward at the screen and really got engaged to see this visual depiction of what had happened."

– Trevor DiMarco

The Rideout Trial
"One of the issues for this jury is they have SO MUCH evidence to go through and to keep straight in their heads."  – Jennifer Johnson
Craig Rideout's body was found July 20th of 2016 in a wooded area near Penn Yan. At the time, he and his estranged wife, Laura Rideout, were going through a contentious divorce. Laura Rideout, Colin Rideout, Alex Rideout and Laura's boyfriend, Paul Tucci, have all been charged with Craig Rideout's murder and in tampering with evidence. The jury began deliberating on July 19th, 2017.
About OSCR360
OSCR360 offers a better way to capture and present both crime and crash scene evidence. The OSCR360 Solutions allows users to capture entire scenes and a chain of events in 360 degrees. Bring the facts of the scene to life using supporting multimedia evidence files to create compelling walk through presentations.Everyone is able to experience the same view. OSCR360 was purpose built from collaboration with Law Enforcement and Prosecuting Attorneys. Contact L-Tron to learn more about the OSCR360 Solution.
Show the facts. Close the case. Justice is served.
---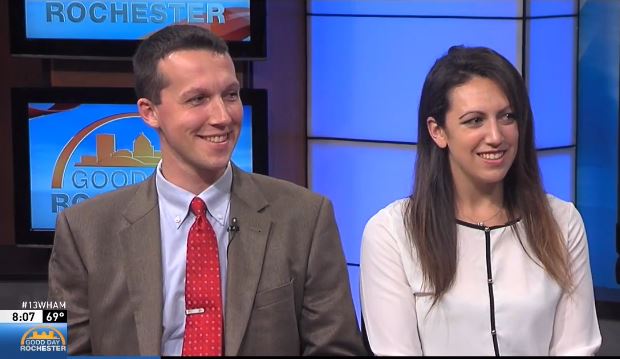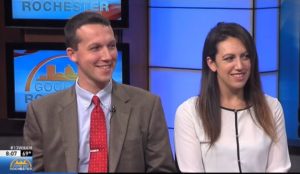 Click here to see our full interview about OSCR360 on Good Day Rochester.