L-Tron's OSCR360 Used in Closing Arguments in the Rideout Murder Trial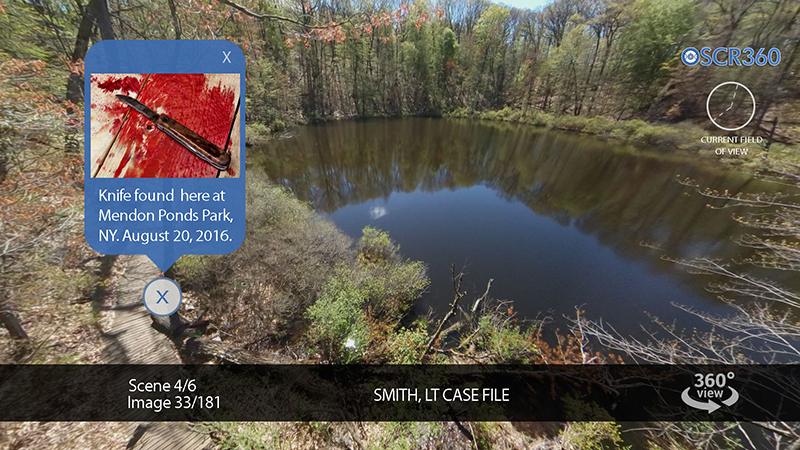 L-Tron Corporation's OSCR360 Solution was used by the Monroe County DA's office during closing arguments in the high-profile Rideout Murder Trial. Almost one year after Craig Rideout's death, jurors have come to a final verdict. This week, jurors convicted Laura Rideout and her son, Colin Rideout, following a difficult six week trial and five days of deliberations. Both Rideouts were found guilty of 2nd Degree Murder and Tampering with Evidence. Laura Rideout's other son, Alex Rideout, was found guilty of two charges of Tampering with Evidence.
OSCR360 played a noteworthy role in closing arguments.
A Juror from the Rideout Trial stated:
"I thought [OSCR360] helped consolidate all the information we had to consider and make things clearer. We wish we could have taken it to the deliberation room…" – Rideout Juror 
OSCR360 was used by the Prosecuting Team to visually walk through portions of the case, including crime scene photographic evidence and surveillance video evidence.
It can be overwhelming to look at all the individual pieces of a jigsaw evidence puzzle without understanding how they fit together. By utilizing OSCR360, jurors were able to connect the dots. Every juror saw a fair and accurate representation of the facts.
A similar visual presentation was also used in the prosecution & conviction of Jonathan Ortiz for Second Degree Murder to depict a main witness's vantage point during the witness testimony. Using the crime scene photographic evidence, the jury was able to watch and listen to evidence simultaneously so that every juror had a clear picture of the events that had transpired.
Watch a video about the OSCR360 Solution here:
OSCR360 Solution Introduction Trailer
Contact us to learn more. 
Call 800-830-9523 or Email info@L-Tron.com