Magnetic Mount for the 4910LR
The 4910LR DL Reader Magnetic Mount, offered at $29.50, is an add-on enhancement to use in place of the standard microphone clip mount included with the 4910LR DL barcode reader kit. The magnetic mount uses a self centering design which makes it quick to stick the 4910LR DL scanner to the mount. As soon as the scanner mount is close, the magnet engages the imaging scanner, holding it securely in place. Its just as easy and quick to release the 4910LR for use. The 4910LR magnetic mount uses an N52 grade Neodymium magnet. It is a high grade, small magnet with a lot of pwer. It has rare earth properties to withstand rugged environments like your patrol car.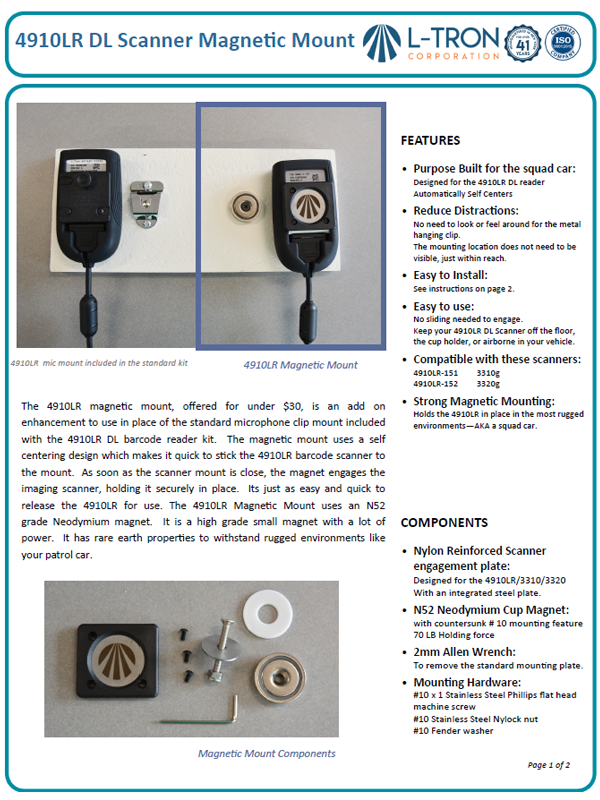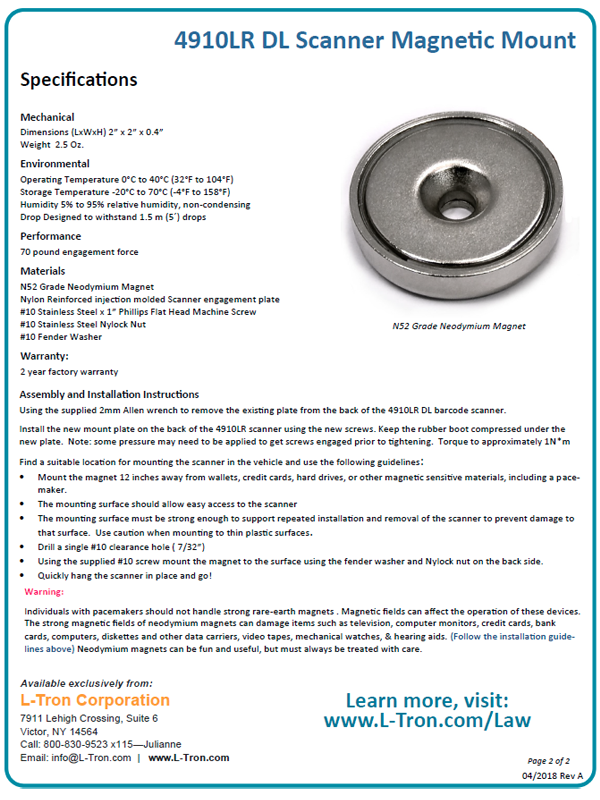 Click to view and print the full 4910LR Magnetic Mount Datasheet.
Questions?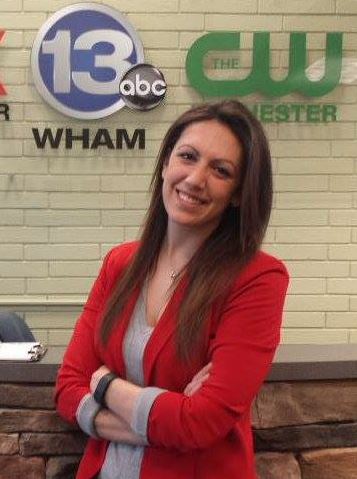 Call Julianne 800-830-9523 x115
Email info@L-Tron.com