OSCR360 is a multi-jurisdiction solution who partners with: Law Enforcement, Fire Departments, Emergency Management and the DEC.
OSCR360 is a two-part solution made up of a capture kit and desktop software. Take 360 degree full spherical images with the capture kit and add in multi media evidence to provide a full virtual tour presentation with the OSCR desktop software.
How can OSCR360 assist Fire and Emergency Management?
View pre-planning uses, on scene uses, and post incident uses of OSCR360 specifically for fire departments and emergency management.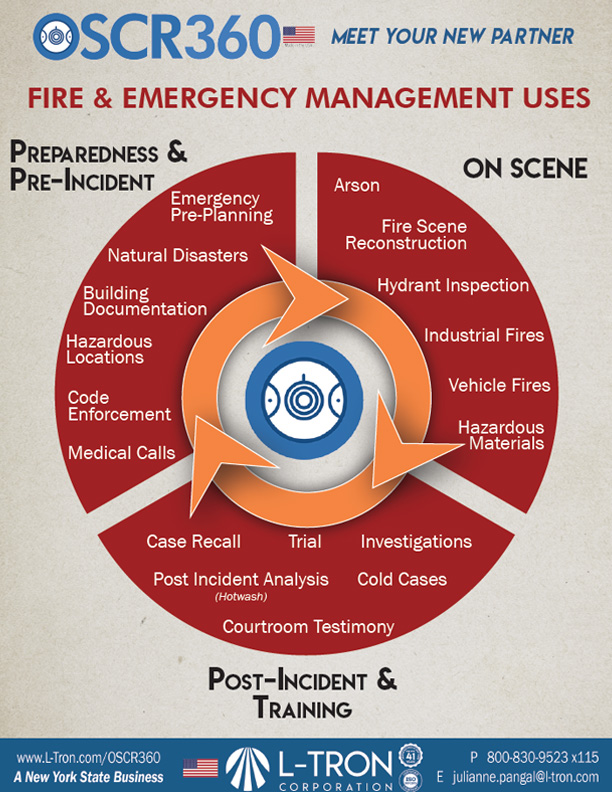 Click to download and view a PDF
Interested in learning more?