[Infographic] Fire & Emergency Management Uses for OSCR360: Pre-Incident, On Scene, and Post-Incident
This infographic highlights Fire & Emergency Management Uses for OSCR360
Download this free resource by clicking the button below.
OSCR360 is a multi-jurisdiction solution who partners with: Law Enforcement, Fire Departments, Emergency Management and the DEC.
OSCR360 is a two-part solution made up of a capture kit and desktop software. Take 360-degree full spherical images with the capture kit and add in multimedia evidence to provide a full virtual tour presentation with the OSCR desktop software.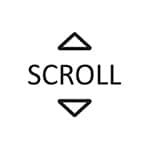 How can OSCR360 assist Fire and Emergency Management?
View pre-planning uses, on scene uses, and post incident uses of OSCR360 specifically for fire departments and emergency management.
Pre-Incident Uses for OSCR:
Emergency Pre-planning
Natural disasters
Building documentation
Hazardous locations
Code enforcement
Medical calls
On-Scene Uses for Fire Agencies
Arson
Fire scene reconstruction
Hydrant inspection
Industrial fires
Vehicle fires
Hazardous materials
Post-Incident/Training Uses
Case recall
Trial
Investigations
Post incident analysis (hotwash)
Cold cases
Courtroom testimony
"This is absolutely phenomenal. Juries want to see the scene and sometimes we end up doing scene visits with our juries because they so badly want to see the scene. As soon as that person sits in the jury box, they think they're instantly an investigator and are trying to evaluate if you did your job. This allows them to think they're an investigator and also take them to the scene remotely. I absolutely love this."

California, Fire Agency
Interested in sharing this content?
Sharing made simple. Here's how you can share this content from your desktop or your mobile device:
Click on the URL in your browser
Copy the link
Paste the URL into an email, text message, or where ever you would like to share it
Do you prefer to share the PFD file? No problem.
Click the button above to view the Infographic.
Click on the 'Down' arrow on the top right of your browser. This will automatically download the PDF to your device, allowing you to print and share as you choose.
Questions? Contact Us
Fill out the contact form below and Julianne will respond within 1-2 hours on the same business day.
For immediate assistance, call Juli at 800-830-9523 x115 or email info@L-Tron.com