Computers and Tablets for your Patrol Vehicle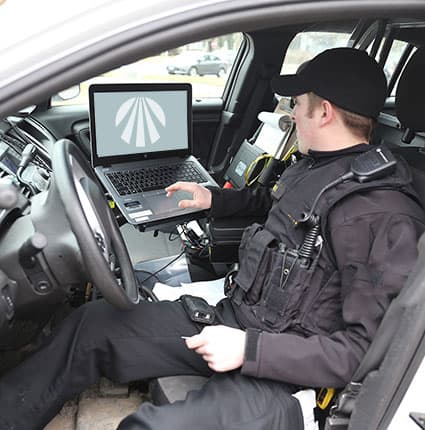 An Officer's shift is unpredictable, and requires equipment that is readily able to adapt to the ever-changing environment of a patrol car.
An MDT, also known as a mobile data terminal, is one type of computing equipment traditionally found in patrol cars. MDTs have served for years as the display and data capture device needed for eCitation. More recently, many MDTs have now been replaced by MDCs (mobile data computers).
We recommend two common types of MDCs or police car computers: rugged laptops & rugged tablets.
Rugged devices including police car computers & tablets are:
Built to handle the extremes you encounter.
Shocks, falls, vibrations, dust, spills, freezing temperatures, hot and humid temperatures, inclement weather conditions… you name it, your technology equipment needs to withstand your typical day-to-day environment.
Rugged computers and tablets have been tested with MIL (military) standards which indicate durability against shock, drops, heat and more. Rugged computers and tablets also have IP Ratings to indicate the level of protection your device has from water and dust penetration.
Designed with display screen in mind.
People don't always remember to evaluate the display screen before a purchase, but it's important to remember that a screen isn't any good if you can't see it in the sunlight. Rugged devices are equipped with screens that operate well in all lighting conditions. Rugged screens are also built to operate while wearing gloves, which is an important feature for many law enforcement agencies.
Superior in life-span.
You can typically rely on your rugged device to last anywhere from 5-7 years within the patrol vehicle environment. Non-rugged consumer-grade devices have a much shorter lifespan because constant vibrations can cause moving parts and components inside your computer or tablet to fail (for instance, disk drives and cooling fans). The cost to replace these components, or the device as a whole, adds up quickly, especially when you're talking one per vehicle.
Well-connected and secure.
You need to submit citations without the hassle of slow upload or download times. The less time on the side of the road, the safer you are. Point blank, your system needs to work. Look for computers with network connections that ensure you can work in any location. Data security is also important. You are dealing with a lot of data, including personal driver's license information, and the data needs to be secure.
Tried and True Recommendations.
Below is a list of top recommended police car computers and tablets. If you don't see what you're looking for, no worries. These particular models are highlighted because of their popularity, but we can get an in-car computer set up and configured for your specific needs
Rugged Police Car Computers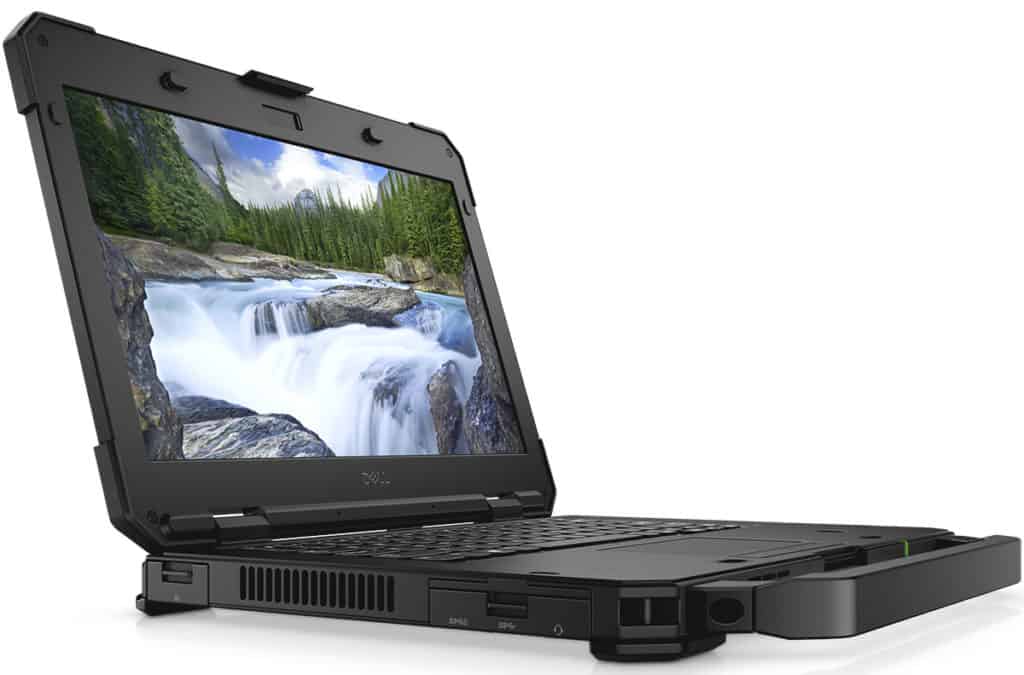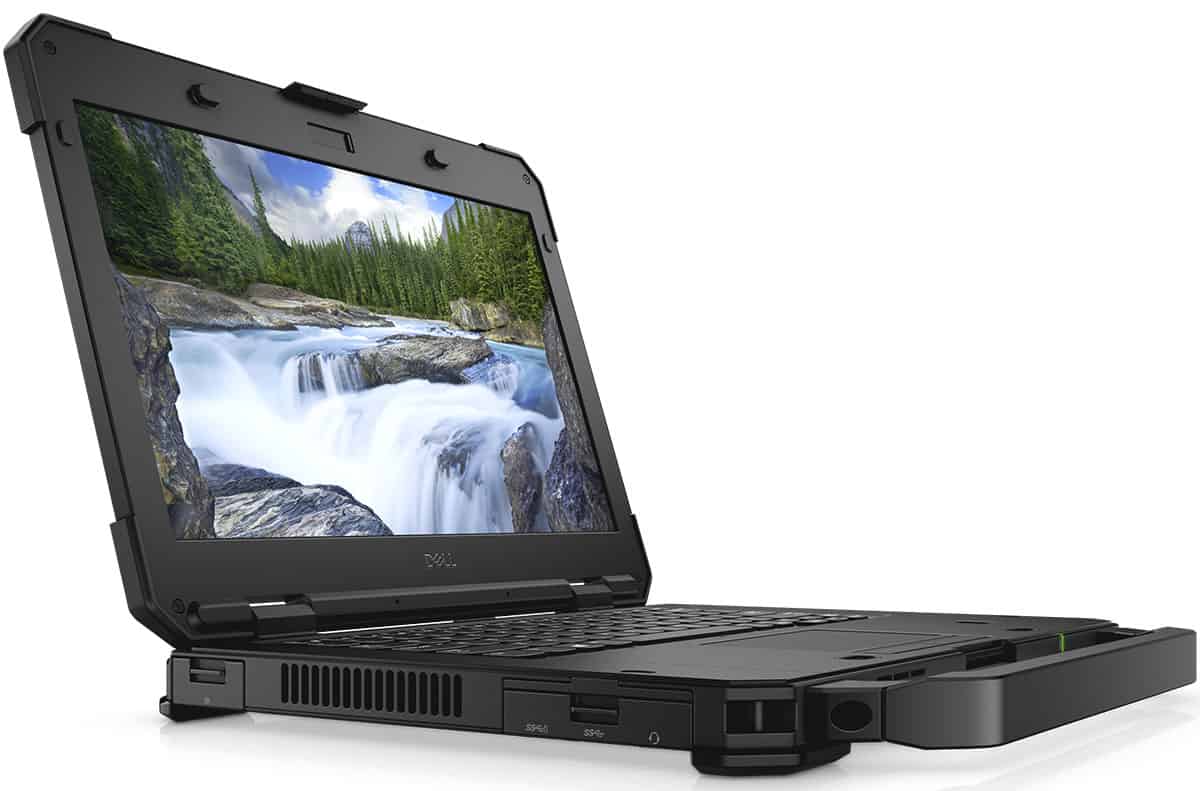 Quick Specs:
Windows 10 OS
Hot swappable batteries are available to provide continuous power
USB 3.0 Type A & C Connectivity
MIL-STD-810G testing
14″ Anti-glare display
Dell® Latitude 5420 Rugged Laptop
Why we love it: Traditional vehicle rugged durability in a slimmer and lighter form factor. 
The Dell Latitude series is built specifically for tough environments, just like your patrol vehicle. The 5420 Series has been drop tested from 3 feet and IP52 certified ingress protection (protected against dust and dripping water). The laptop functions in high heat and there is great screen visibility in harsh sunlight. This laptop has a touch screen and also works well with a glove and a pen.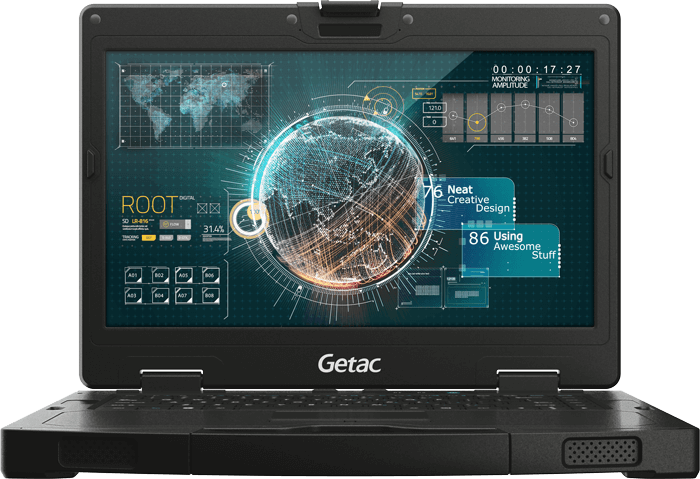 Quick Specs:
Windows 10 Pro OS

Hot swappable batteries are available 

MIL-STD-810H certified and IP53 certified
14″ touch display
Getac S410 Semi Rugged Notebook
Why we love it: Affordable semi-rugged design with a 3-year limited warranty
The Getac S410 Semi Rugged laptop is another great choice for your patrol car. It is considered thin for its level of durability (29% thinner and 23% lighter than the S2400 model). The screen provides clarity and color in hard to read areas, like bright sunlight. This Getac S410 can operate in temperatures ranging from -5F to 140F. 
Rugged Police Car Tablets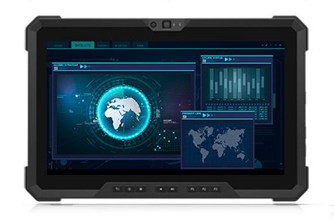 Quick Specs:
Windows 10 Pro OS
8GB Memory
Hot swappable batteries are available

11.6″ multi touch display

MIL-STD-810G testing
Dell® Latitude 7220 Rugged Extreme Tablet
Why we love it: A fully rugged tablet with dash mount docking stations
The new Dell Latitude 7220 tablet has military-grade durability. This tablet has been drop tested from 4 feet, and works within -20F to 145F. The IP rating on this tablet is IP65 – providing protection against water, dust and dirt. This screen also provides high visibility in harsh sunlight.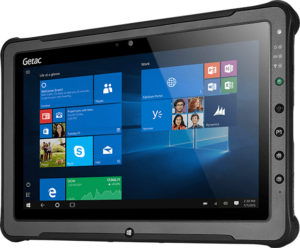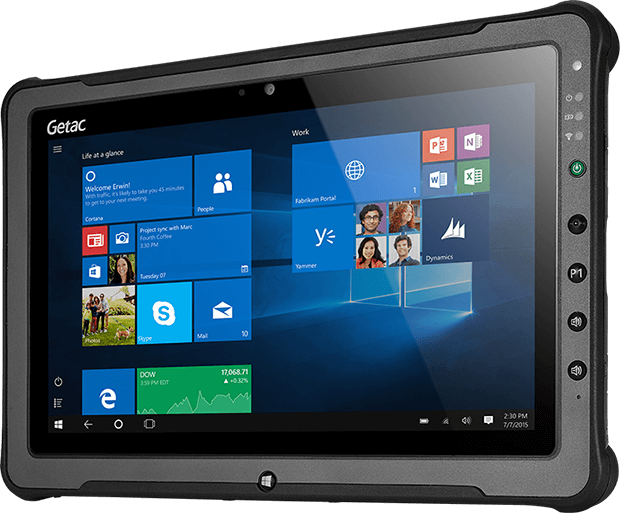 Quick Specs:
Windows 10 Pro OS
8GB Memory

Hot swappable batteries are available

11.6″ touch display

Tested and Certified to MIL-STD-810G, IP65 and MIL-STD-461G
Getac F110 Fully Rugged Tablet
Why we love it: 3-year full bumper to bumper warranty with dash mount docking stations
The Getac F110 is great choice for rugged mobility and computing in your squad car. The F110 Tablet has an 11.6″ widescreen display along with a thin, light design. This tablet was designed to be the same size as a piece of paper and is the thinnest and lightest fully rugged tablet built running Windows. The touch screen will work in the rain or with gloves.
Fill out this Contact Form
Interested in more information on police car computers & tablets? Fill out this contact form and Julianne will respond within one-two hours on the same business day. 
Need immediate assistance?
Call Julianne at 800-830-9523 x115.