Dear Valued Clients & Partners,
We have been closely monitoring and addressing the rapidly evolving situation with COVID-19.
L-Tron Corporation is considered an essential business and we are fully operational. There will be no disruption to our day-to-day sales processes, 100% quality promise or our ability to support to you. Our leadership team is managing our supply chain and is in contact with our vendors on a regular basis.
Our commitment is to the continued health and well-being of our teams, our partners and our clients; all whom we serve. We have been heeding the advice of the World Health Organization and the CDC and have taken both local & global actions to ensure the continued safety of our L-Tron family, our clients, our partners, and our suppliers.
We have implemented the following precautions for added safety:
We have implemented a work-from-home policy for the majority of our workforce, reducing the risk of exposure
We will be maintaining and holding meetings remotely via video or conference call.
A travel restriction policy is in place. We have cancelled or postponed all events scheduled on or before April 30.
We have increased our sanitization routines and are limiting the contact we have with essential service employees (UPS, etc.).
We will continue to educate on COVID-19, implement best practices and policies to address the safety and well-being of our staff, clients and our partners.
Be assured, our number one commitment is to the continued health and safety of our employees, clients, and our supply chain partners.
Your continued success is our purpose.
You are important to us. We are open, we are available, and we are here to support you. Reach out to your L-Tron representatives at any time.
Stay safe during this time,
RAD DeRose
President, CEO
O 585-383-0050 x114
Gayle DeRose
Chief Operating Officer
O 585-383-0050 x118
View our full L-Tron COVID-19 Updates letter below: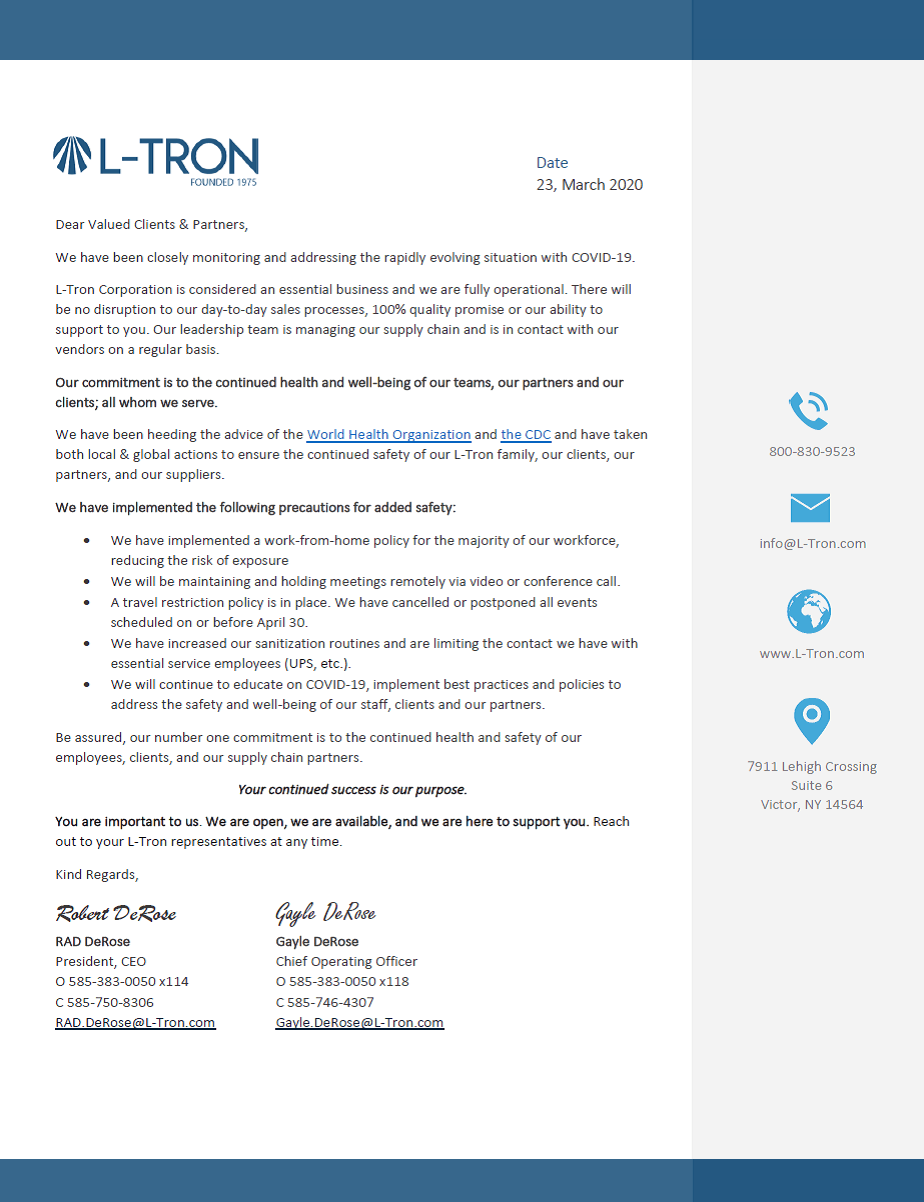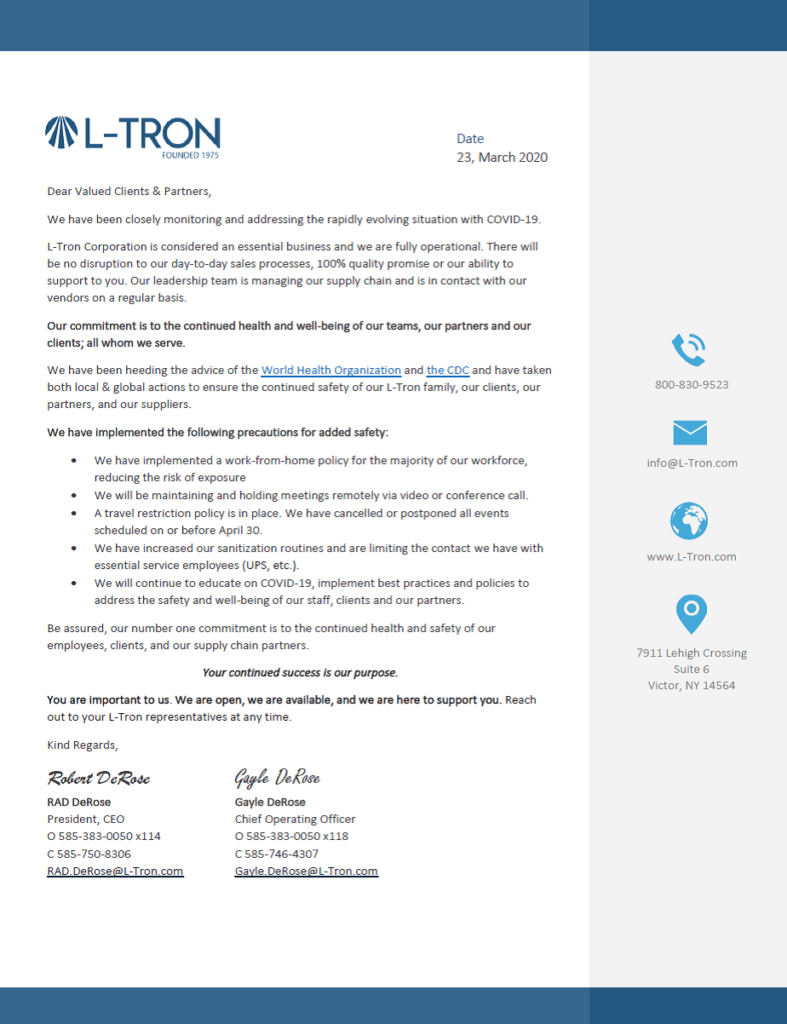 ---


Questions? Please feel free to reach out to us during this time.
Get in touch with the L-Tron team.
Call 800-830-9523 or Email info@L-Tron.com