[Watch]: OSCR360 Revolutionize Crash Reconstruction Video
Watch the crash reconstruction video & learn how OSCR is revolutionizing investigations. With the OSCR360 capture kit and desktop software, investigators can clear scenes faster, eliminate scene trampling, and capture the environment where the crash occurred. Watch as Police Sergeant (Ret.) and crash reconstructionist Chuck Grasso talks to the benefits of OSCR for crash recon. 
*Thank you to IATAI and PSP Recon Seminar for allowing us to use OSCR360 during your demonstrations.
OSCR360 Crash Reconstruction Benefits
Easily capture, preserve and present a more comprehensive and accurate representation of a crash and the environment it occurred in.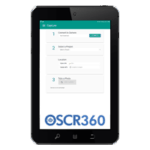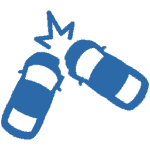 ELIMINATE SCENE TRAMPLING



PRICED TO FIT YOUR BUDGET
OSCR has visited over 500 agencies across the country. Users include: Boston Police Department, Austin Police Department, the Henry C. Lee Institute of Forensic Science, the Ohio State Fire Marshal, Virginia Department of Game and Inland Fisheries and more. Click for a full list of OSCR users.
"OSCR360 is a gift to crash reconstruction. It typically takes an average of 45 minutes to take still photos of a crash scene. With OSCR360, I was able to capture everything I needed in 30 seconds. This equipment easily allows us to document a collision in a clear and concise manner & shows a true and accurate depiction of the crash and the environment."
Fill out this contact form and Julianne will respond within one to two hours on the same business day.