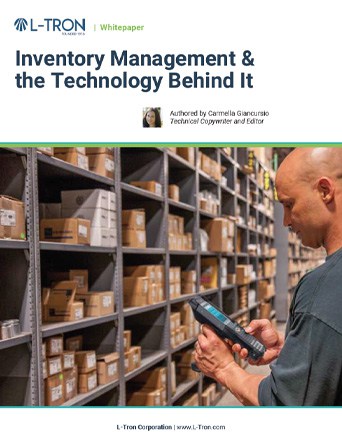 Inventory Management and the Technology Behind It
By Carmella Giancursio
Technical Copywriter and Editor
Inventory Management is a solution that can be implemented for a variety of applications. Barcode and RFID technology assists organizations with accurately tracking their inventory. Benefits include: increased inventory efficiency, time savings, cost savings, stronger forecasting capabilities, and increased inventory visibility.
Why do I want this Whitepaper?
It will probably come as no surprise to hear that Inventory management and the technology associated with it is often identified as a major "pain point" in the warehousing and distribution sector. Why? It can be tough to keep accurate tabs on your stock – especially when you have a lot of it. Inventory management technology can help you monitor inventory flow and overall operations, as well as specific tasks including tracking expiration dates, defective product identification, supply reorder, and identifying market trends.
This whitepaper will discuss the use of technology to accurately (and painlessly) manage your inventory. Whether you'd like to learn more about what an inventory solution is or read some real-life success stories, this whitepaper is a perfect introduction for those wanting to learn more.
Topics Covered
What is an inventory management solution?
What technology do you need to support it?
What are the benefits of an inventory management solution?
Examples of successful inventory management solution implementations.
---
Fill out the form below to download: [Whitepaper]: Inventory Management and the Technology Behind It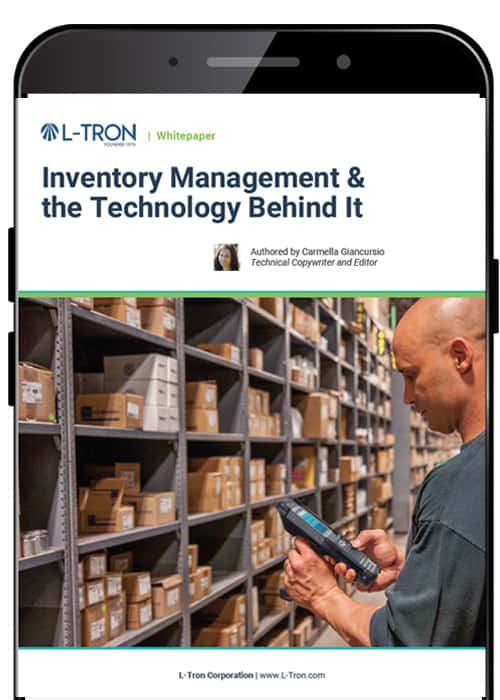 The 'Inventory Management and the Tech Behind It' whitepaper is available in PDF.
Once you fill out the form, you will receive a download link to the email provided in the form.
Follow these 4 easy steps:
Fill out the contact form
You will receive a message that the form was submitted successfully
You will receive an email with the download link
Open the PDF on any of your devices.