L-Tron is proud to announce that attendees of our Forensic Photography Training course will now receive ACTAR and IAI credits

The Forensic Photography Review & Introduction to Spherical Imaging course has been approved for 7.0 ACTAR continuing education credits and 7 hours of training toward initial crime scene certification and forensic photography certification under the International Association for Identification (IAI). The course is also eligible for IAI CEU's for re-certification.
The Forensic Photography Review & Introduction to Spherical Imaging course is a full day training focusing on photography as your primary forensic documentation tool. The training encourages officers to better control their DSLR cameras and to break out of auto-mode. L-Tron is pleased the course will provide the added value of ACTAR and IAI credits to Police officers pursuing these certifications.
Topics covered during the training include:
Exposure Values
Camera Settings
Crime Scene Procedures
Macro Photography
An Introduction to Spherical Imaging and OSCR360
"Too often in forensic work, whether on crash scenes or crime scenes, we find images that don't capture the details needed for investigation, and ultimately trial. We've discovered most lesser-quality images are a result of over-reliance on automatic camera settings."

– Andrew McNeill, Deputy Sheriff (Ret.), MFS, ACTAR, CSCSA

L-Tron Director of Forensic Education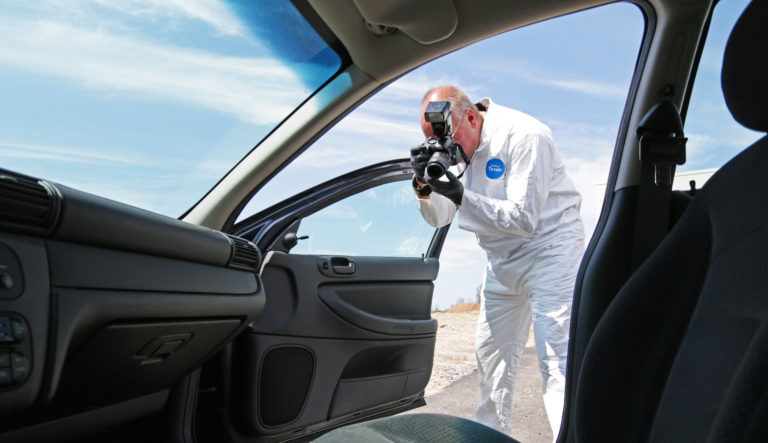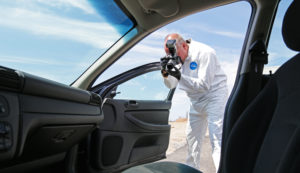 Why send your techs to the Forensic Photography Review & Intro to Spherical Imaging Course?
Stop letting your camera control you – control your camera and break out of the auto mode rut.
Gain a true and accurate representation of your scene by reviewing crime scene photos. Learn basic evidence photography guidelines, proper lighting techniques, and the use of markers & scale.
Gain an introduction to spherical imaging and how it assists with case organization and courtroom presentations.
Lunch is on us!
7.0 ACTAR continuing education credits.
7.0 hours of initial training credit toward IAI crime scene or forensic photography certification.
End Goal: Get your crime scene pictures right the first time you take them.
Click here for additional information or to register for our next Forensic Photography Refresher Course.

Are you trying to obtain ACTAR and IAI credits? Working towards becoming a certified crime scene technician or accident reconstructionist? Stay tuned for information on our upcoming courses.
Meet the trainers
Hank Kula
Sergeant (Ret) Hank Kula is one of L-Tron's Law Enforcement Support Specialists with 26 years in Law Enforcement. Sergeant Kula is a New York State certified crime scene technician, crash reconstructionist and police instructor
Andy McNeill
Sheriff's Deputy (Ret.) Andy McNeill is an ACTAR-accredited collision reconstructionist and IAI-certified senior crime scene analyst. Deputy McNeill also holds a masters degree in forensic science. He is a new member of the L-Tron Law Enforcement Support team.
About L-Tron Corporation
For over 40 years, L-Tron Corporation has provided the very best hardware and software technology solutions, specializing in law enforcement, public safety and government, as well as manufacturing, data collection and field mobility. A proud New York State business, L-Tron has deployed its law enforcement equipment in over 2,000 municipalities across 49 states nationwide. L-Tron is proud to #BacktheBlue by giving back to local Law Enforcement agencies. They are a supporter of the Badge of Honor Association (BOHA) and give back through sponsoring various training events, such as the Forensic Photography Review & Introduction to Spherical Imaging Course.

Questions? Interested in learning more?
Get in touch with the L-Tron team.
Call 800-830-9523 or Email info@L-Tron.com