Isabella joined the L-Tron team in November 2021. Over the past three months, she has learned a variety of new skills and is growing into the "M-Team" at L-Tron. This blog, authored by Bella, provides a firsthand glimpse into what a new employee experiences at L-Tron.
Working at L-Tron: A Safe (and fun!) Workplace with a Learning Curve
Being just out of university, I am very grateful for the opportunity I was given at L-Tron! While being a new employee can certainly come with its challenges, I try to work hard every day as I grow into my new role and learn as much as I can. Thankfully, I work under the direction of one of our team members, Juli, who, along with the rest of the L-Tron team, has created a safe workplace for me to learn and grow in. L-Tron's support system has allowed me to feel welcome and comfortable as I adjust to my new responsibilities and get to know my co-workers.
What do I do all day? Well, my duties within the M-Team fall within a few different categories:
Creative Content
Social Media
Support
Company Culture
Events
I quickly discovered that there is always something new to learn.
New Employee Experiences: What I Thought vs. What I Know Now
Prior to joining L-Tron, I was used to publishing content for my own personal social media accounts and blog. After a few months, I've realized I have a lot more to learn.
Now that I'm starting to create social media posts for the Company, I've realized it's quite different than posting for yourself. Whether it's editing, designing or updating messaging, there's always something to improve on.
All of our messaging must be done with care and attention to detail. I'm still learning how to fine-tune my writing and editing skills.
Finally, a minimalist approach to editing and research is not always the way to go. On the contrary, the more information, the better.
I've found that a useful tactic for making sure I understand something is to write basic instructions for someone who does not work in the field. This forces me to break tasks down so that someone else, who may not have background knowledge on the subject, can understand it. Starting with the basics also allows me to refresh my own memory and lay the groundwork for future success.
Cross-Training and Interdependence for Success!
I've really enjoyed meeting and getting to know the other team members at L-Tron. Though I'm a member of the "M-Team," I've had the opportunity to do some training with other team members in several areas outside of my department.
By doing so, I've become a more agile team member, and have strengthened several team relationships. The L-Tron team has a close-knit family dynamic, and now I understand why. There is a ton of interdependence among members of each department. We ask each other for help and favors, support one another, and learn from each other on a daily basis. I've discovered that our leadership is quick to humbly credit Company successes to groups of employees across multiple departments, and our leaders recognize great work across the board.
Here are a couple personal examples of L-Tron's team-centered approach to training and daily work life:
My Time with the Law Enforcement Team
When it came time for me to research OSCR360, a crime scene investigation system, Julianne could have given me reading material. Instead, she created a way for me to truly understand the system and the messaging behind it. We scheduled an OSCR360 demo for me to attend with two members of our Law Enforcement Support Team, Andy and John. Both are retired law enforcement investigators with a wealth of knowledge and expertise. After my time with them, I can appreciate what a unique tool OSCR360 is within the law enforcement field. Getting to know OSCR using a hands-on approach was an absolute privilege and I am still grateful for the experience.
IT Support from the Team
When I received my first company computer, I experienced some technical difficulties. The computer froze up frequently and it was difficult for me to accomplish my tasks. After speaking with Julianne, we talked to some of the L-Tron engineers. One of our engineers, RAD (who also just so happens to be L-Tron's CEO) worked closely with me to resolve the issues. I was impressed that RAD would take time out of his busy schedule to help me, and I felt valued as a member of the team. I realized that at L-Tron, every employee matters and plays an integral role in our success.
Some Advice for Future L-Tron Team Members
When I began at L-Tron, I received great advice from several team members. This advice is something for new employees to keep in mind!
Speak up when you don't know something
Whether you have a problem, question, or just need some clarification, the team has your back. It can be hard for me to set aside my pride and ask for better direction and instruction when I'm unsure of the next steps. However, I've learned that everyone will try to help, no matter what their job description is. There is a really special team dynamic here at L-Tron, where it's not a competition between employees to be the best individual contributors. Rather, the team members lift and support one another for the good of the entire company.
Mistakes happen, don't be so hard on yourself
Growing my experience has been no easy feat, but everyone here at L-Tron has been there to support me. We all can make mistakes but, there is a mutual understanding that patience is key. Everything takes time – experience and knowledge come with hard work and perseverance.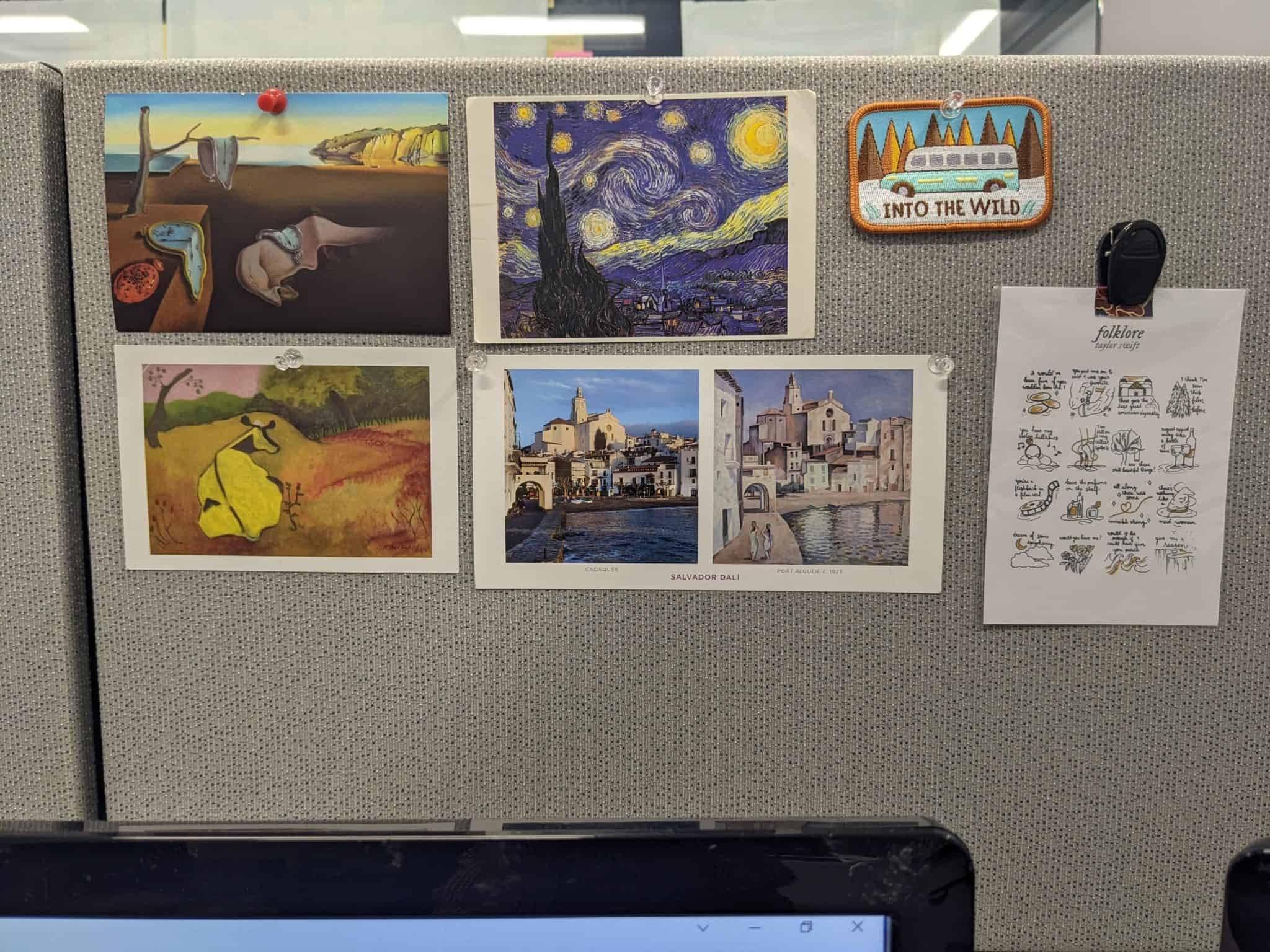 New City, New Employee Experiences
All in all, I've learned that putting yourself out there requires a leap of faith. Getting hired for a great job right out of college was something I never expected – and it was a pleasant surprise. I'm happily learning as I go and I'm glad to have come as far as I have in these past few months.
At L-Tron, team members are able to seek out projects that they are interested in and will excel at. This makes us more invested in our work, and makes every day a little different. As I look ahead to the future, I am eager to experience all that L-Tron's culture has to offer.
Thanks for the warm welcome, L-Tron Team!