Meet L-Tron Team Member, Julianne Pangal
Today's blog is going to be a little bit different than my normal blogs because I won't be talking technology. Instead, I wanted to start a fun new series that I plan to continue over the coming months, and this series will be all about the people behind the scenes here at L-Tron!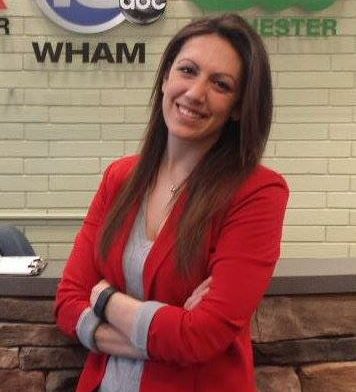 Let's get started. This is Julianne Pangal. Many of you have already met her at one of the nation-wide conferences L-Tron has attended, while others of you have already "met" her over the phone. If you're a member of the Law Enforcement and have had any contact with L-Tron over the past months, chances are you've talked to Juli!
Let's get to know Julianne a little better. Here's a fun interview I did with her a couple weeks ago!
Q: What does a typical day look like for you?
I guess an "average" day might include making some sales/nurture calls, creating an ecampaign, completing a quality check, writing a news & event and mulling over some of our web analytics, but one thing I love about L-Tron is that no day is exactly the same. We are an "agile" company (and we say that a lot).
This month alone there have been days when I am at a conference, days spent hiking through Mendon Ponds park with OSCR360, and days where I am hearing closing arguments in court. This past Monday, I spend the morning in the 13WHAM television studio and the afternoon calling police departments to chat about the 4910LR. I'm never bored and I love the people I get to work with.
Q: What is your favorite part of your job? Why?
I love going to conferences. It's fun to travel, but my favorite part is getting to connect one-on-one with our customers. Conferences allow me to meet customers face to face, to get to know them and to hear about their jobs and how they use our products first hand. I am all about connecting with people and I think that's one of my greatest strengths.
I have also enjoyed how much L-Tron gives back to the Rochester community. I am so happy that I have a job where I can contribute to planning events that help our police officers and those in the community. Assisting with the Cuddle Bear Drive was so rewarding for me.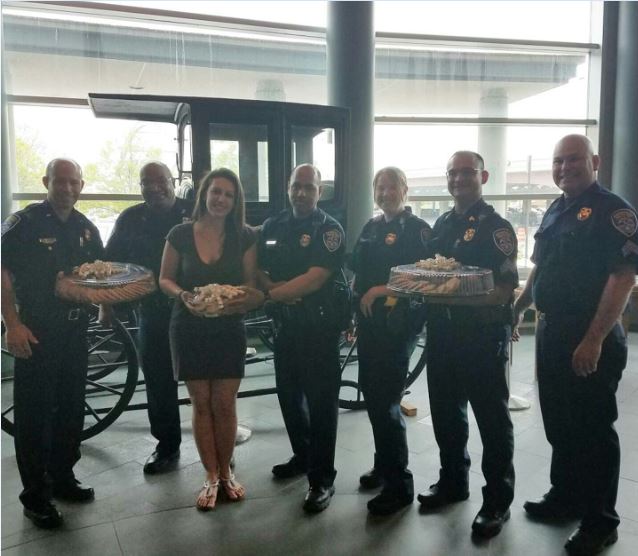 Q: What are your quirks?
I have so many! I can be very sarcastic and have a dry sense of humor. I'm always snacking but try to make up for it by running or working out on my lunches. I brought in some "bum wine" for our Christmas party – it's still sitting in the kitchen. I have a laid back & go with the flow attitude that makes it easy for me to take a joke. Generally I think I'm the kind of quirky/weird that fits in well at L-Tron.
Q: What do you like to do in your spare time?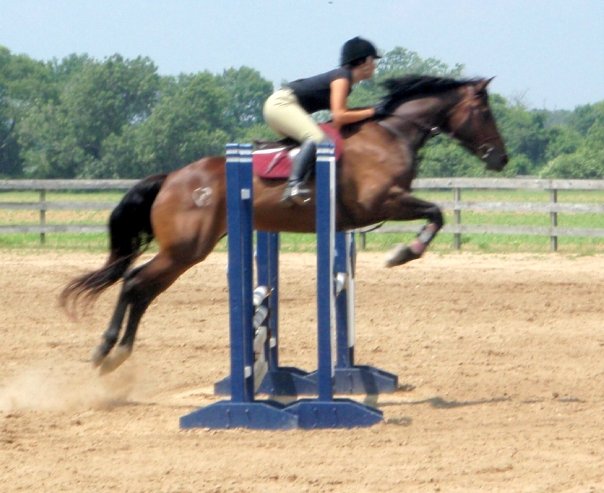 Horseback riding, running, yoga, and exploring Rochester. I also enjoy long walks with my dog, Clark. In the summer, we sometimes grab porch drinks at ROC brewing.
Q: Do you have any funny stories from the conferences you've attended?
Charlie broke his glasses on the flight into St. Louis, so his glasses were sitting askew half of the first day at the LEIM/IACP Conference. That was amusing!
I feel like I always meet the most interesting people! At ESLETS, one of the officers invited me to take a look at his patrol car to get some videos of him using the 4910LR (which was cool). He also showed me some kind of drunk driving simulator. It was very cool to get an inside look!

If you enjoyed getting to know Julianne Pangal a little better, I hope you'll be back soon to learn more about the rest of the L-Tron team!
Do you have a question for Juli? Ask her on Twitter @LTronCorp!