Meet the L-Tron Office Pets
Do you currently work in a pet-friendly office? What are the pros & cons of having the flexibility to bring your animals into work? At L-Tron, many of our team members have pets they love. Get to know some of our 4-legged co-workers inside and out of the office.
Most of our L-Tron blog posts focus on the fact that we are a team: how we work well together; how we're all a little bit quirky, and how we fulfill our individual roles for the common purpose of our clients' success.  
But, we have a secret. 
We are an office divided into two opposing sides.   Those who have dogs…and those who don't. 
Meet The Dog People
Cathy, on our Operations Team, is a proud dog mom to two very spoiled Shih Tzu Poo mix pups, Bella and Molly. Both dogs love being the center of attention during their visits to the L-Tron office and they led the way to establish L-Tron as a "pet-friendly office" many years ago. While both dogs are sweet, they certainly can be rascals…especially Molly (aka the sock stealer) Molly has no preference between clean or dirty socks. She likes to steal them all!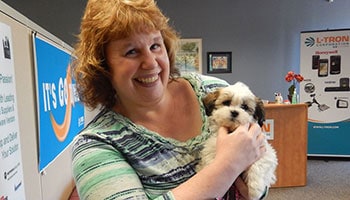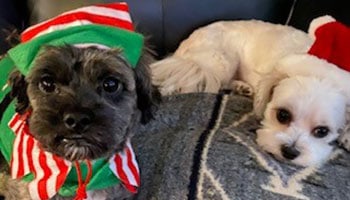 If you've followed L-Tron's story over the past few years, Viet's dog, Oscar is probably a familiar name. Viet has an instrumental role in the development of our OSCR360 software. Oscar…OSCR…see what we did there? Check out our "OSCR vs Oscar" blog for more of the story. Oscar, and his 4-legged brother, Dexter, are almost always right by Viet's side, which means that we see lots of them in the L-Tron office (when our development team is not working remotely). Fun fact – Oscar also enjoys having lunch with Cathy.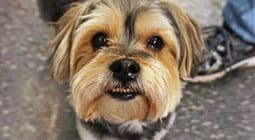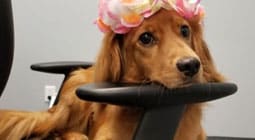 Andy, from our Law Enforcement support team, is a "dog person" through and through, considering them part of his family. When Andy says, "We've had a rotating pack of dogs for 23 years," he means that he and his wife adopt rescue dogs who are middle-aged or older, which are often passed over by adopters for younger dogs. How cool is that? Rocky, his 9-year-old Boxer mix, looks like a big tough guy, but he's a happy-go-lucky gentle giant that loves people and other dogs. Lucy, a 6-year-old Foxhound, is a brand-new addition to the family, but she has an inexhaustible supply of energy and appears to be highly intelligent.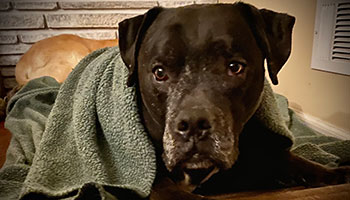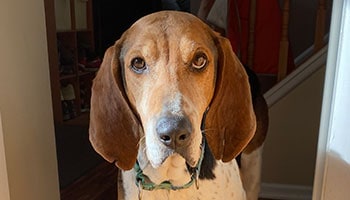 Charlie, one of our engineers, and his wife cohabitate with their family members Archie, a Miniature Golden Doodle, and Penny, a 55-pound Potcake. In case you're like me and have never heard the term "Potcake," it means "wild dog." Penny was born in the Bahamas and brought to the US as a very young puppy.  Whenever Penny and Archie visit the L-Tron office, they are very social and enjoy meeting as many L-Tron peeps as possible.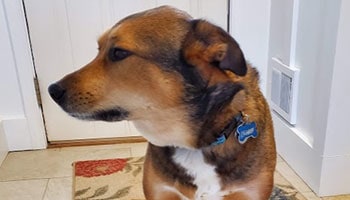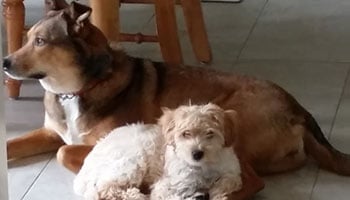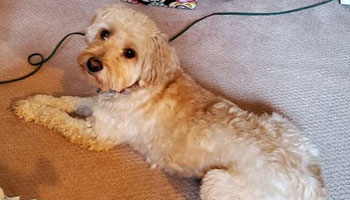 Elyse on our marketing team, rescued her "baby girl," otherwise known as Jayla, four years ago. Elyse used to bring Jayla into the office frequently and her quirky personality fits right in at L-Tron. She won't go outside when it's raining and she's afraid of garbage trucks. Now that Elyse is working remotely, Jayla loves to keep her and her husband company in between their home office chairs.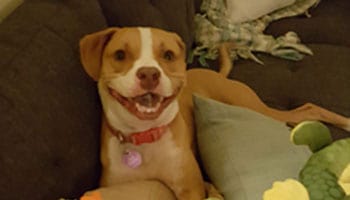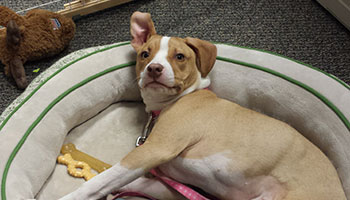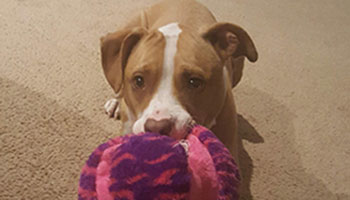 Alex is the proud new owner of her "Quarantine Puppy," a 4-month-old French Bulldog named Zeus. He is Alex's little buddy and loves to play with her. Alex recently bought Zeus a pig squeak toy, per recommendation from other dog owners, but Zeus HATES it and runs away to hide every time he sees or hears it. If that doesn't make you say, "Awww," I don't know what will! Although Zeus has never been to the office, he has started meeting L-Tron clients via online OSCR demos. He loves to sunbathe and show off in the background!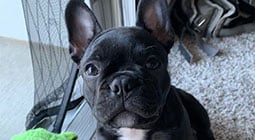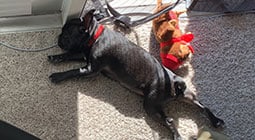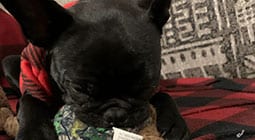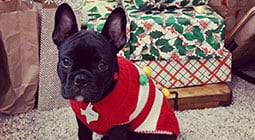 Not only is Julianne a "dog person," she is also a "horse person!" Juli loves all 6 of her animals, and they adore her right back, showing her plenty of affection and kindness at the end of every day. Her dogs include Dante, Kadee & Clark, while her horses are Diva, Kona & Lola.  Juli is an avid equestrian, spending much of her free time at the barn and riding in horse shows.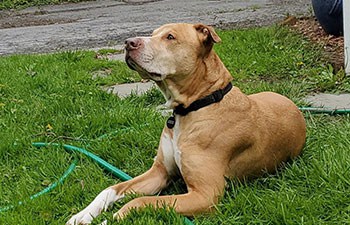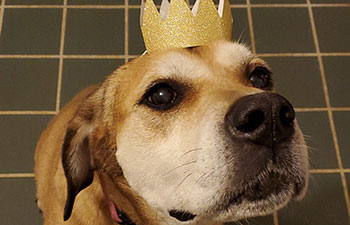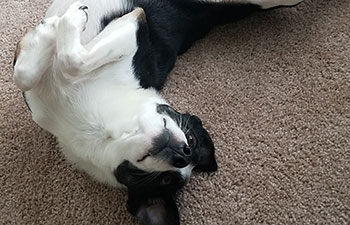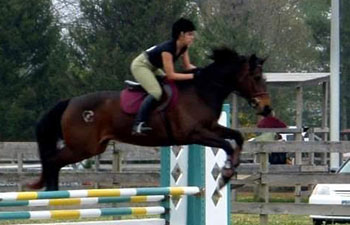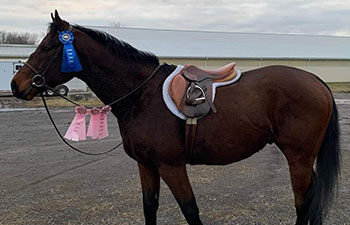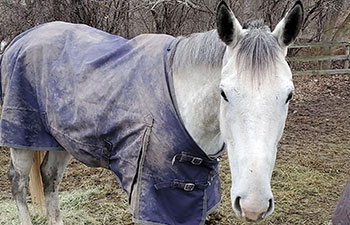 The "Other" Animal People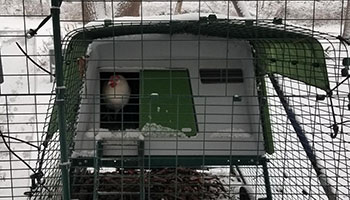 While Trevor doesn't own any house pets, he does have several chickens! His kids loved watching the eggs hatch and caring for the baby chicks. Now, Trevor's family enjoys farm-fresh eggs on a regular basis!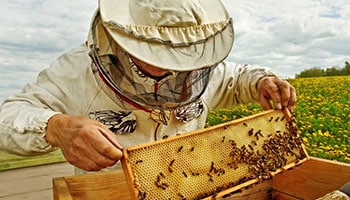 As a beekeeper, Rich might very well have the most fascinating "pets" of all! Rich is very talented at caring for his bees, and the delicious honey he collects is second to none. 
While Trey, one of our engineers, doesn't currently have any pets of his own, he and his wife are staying with his parents while their home is renovated and are enjoying his loveable childhood cats, Snickers and Mocha.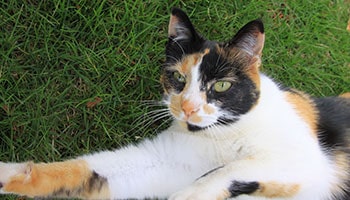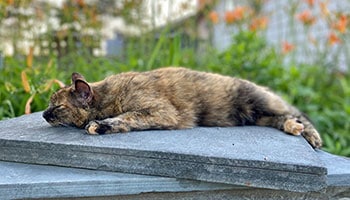 Carmella's family has lots of allergies, so the only pets she owns are fish. However, they're currently providing "foster care" for a bearded dragon named Spike. Spike is the school pet from her husband's elementary school and is staying with her family during the COVID-19 pandemic.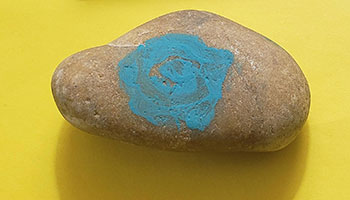 RAD and Gayle used to have family pets, including a dog named Bootsie and a cat named Ashes. Now, they laughingly claim to be the owners of a pet rock named Turq – who is shockingly well-behaved and extremely low-maintenance. Ha!
A Pet-Friendly Office
Even though RAD and Gayle no longer have pets (with the exception of Turq) they have warmly welcomed all of our pets into the L-Tron office and allowed us flexibility in our schedules to care for our furry friends. It is so helpful for pet owners to have the ability to bring in a pet when their home is being renovated or to save time when picking up their pet from the groomer. A pet-friendly office encourages co-workers to get to know one another better and to connect over their pets – who can resist saying hello to every puppy that walks through the L-Tron doors?
While a pet-friendly office can have its pros & cons, our team feels fortunate to have one and to share our animals with one another.