Key Differences between the Brother PocketJet 8 vs. the Brother PocketJet 7
When it comes to in-vehicle printing, police officers and tech experts recognize Brother® as a name that can be trusted. Brother recently released the newest version of their popular and well-liked PocketJet® series of printers – the Brother PocketJet®8. We break down the key differences between the Brother PocketJet 8 vs. the Brother PocketJet 7 and the new features you can look for in this new model printer.
Spoiler alert: The PocketJet just keeps getting better.
Although the PocketJet 8 is similar to the PocketJet 7, The changes that Brother did make to this line of mobile printers are definitely worth noting! Oh, and if you're looking to upgrade from the older PocketJet 6, you'll notice major improvements from the PJ6 to the PJ8.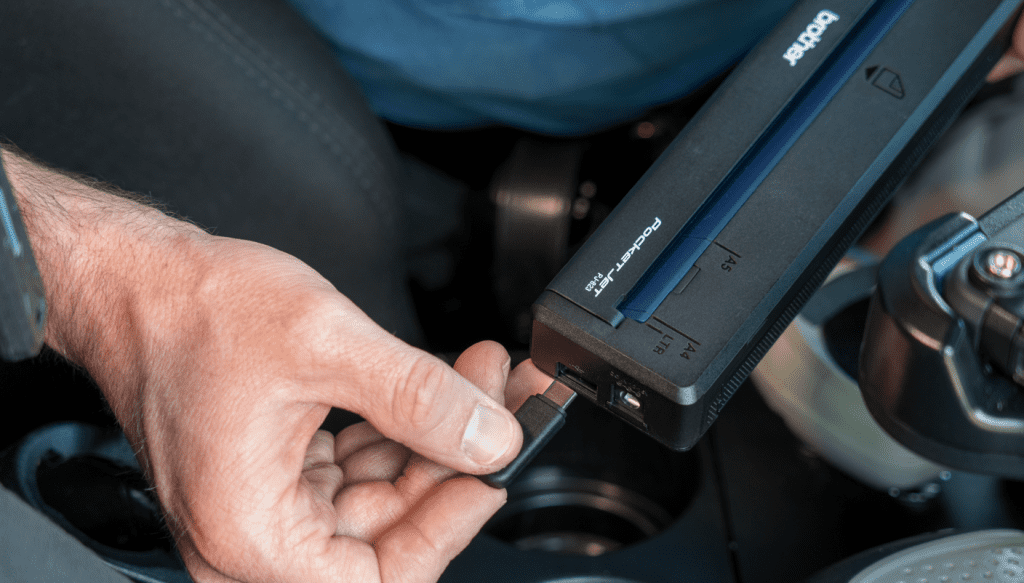 What remains the same with the PJ8?
For those who aren't already familiar with the Brother printer line, the PocketJet 8 is a full-page thermal mobile printer. It is ideal for all sorts of patrol vehicle printing applications, such as eCitations, parking tickets, and reports. The PJ8 works alongside your existing eCitation equipment, such as the 4910LR. This is key for agencies utilizing eCitations to improve roadside safety and efficiency within their organizations!  
Thermal printing technology, which is what the PJ8 uses, is preferred by law enforcement because maintenance time and costs are slim to none. With the PJ8, you can expect consistent, reliable printing on a daily basis.
In the new PocketJet 8, you can continue to expect crisp, clear documents, ranging from 203 dpi printing with a standard PJ8 model to 300 dpi printing with a hi-res model. The printer itself remains lightweight, small, and easy to install in a nondescript location in your patrol vehicle. You can mount it pretty much on any flat surface. For those replacing a previous PocketJet printer, the PJ8 model is an easy drop-in replacement.
You can continue to conveniently print from both iOS™ and Android™ devices or plug into a Windows®, Mac® device. For uninterrupted printing, plug your PJ 8 directly into the patrol vehicle, or purchase a long-lasting, rechargeable Lithium-Ion battery. This is a great option when you're going to be removing the printer to use outside of the patrol vehicle. 
Brother's reliability is still top-notch. In fact, the PJ8 is backed up by a 2-year manufacturer's warranty and lifetime technical support. Like all of the PocketJet models, the PocketJet 8 is synonymous with quality, speed, and dependability in the patrol car environment.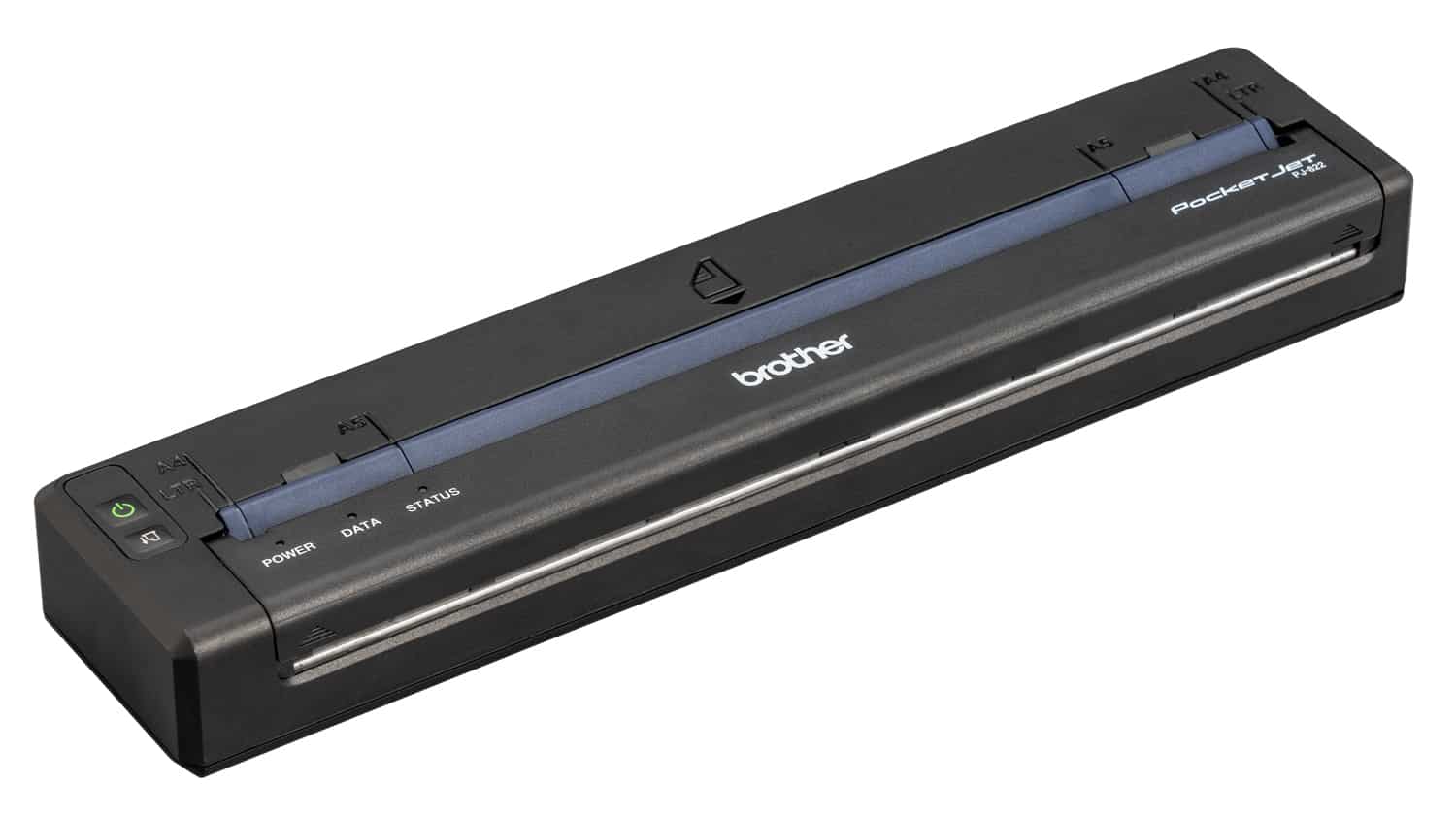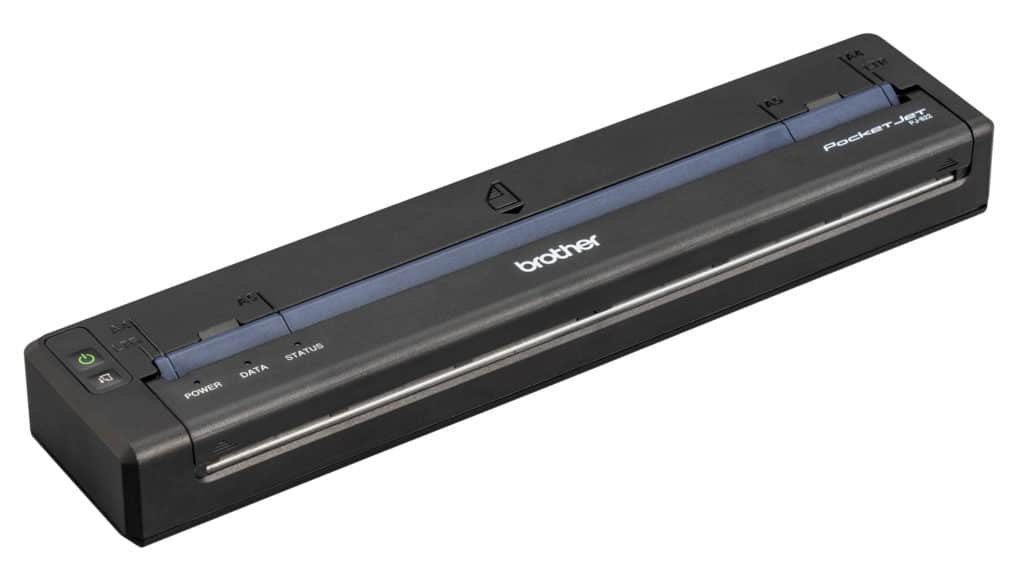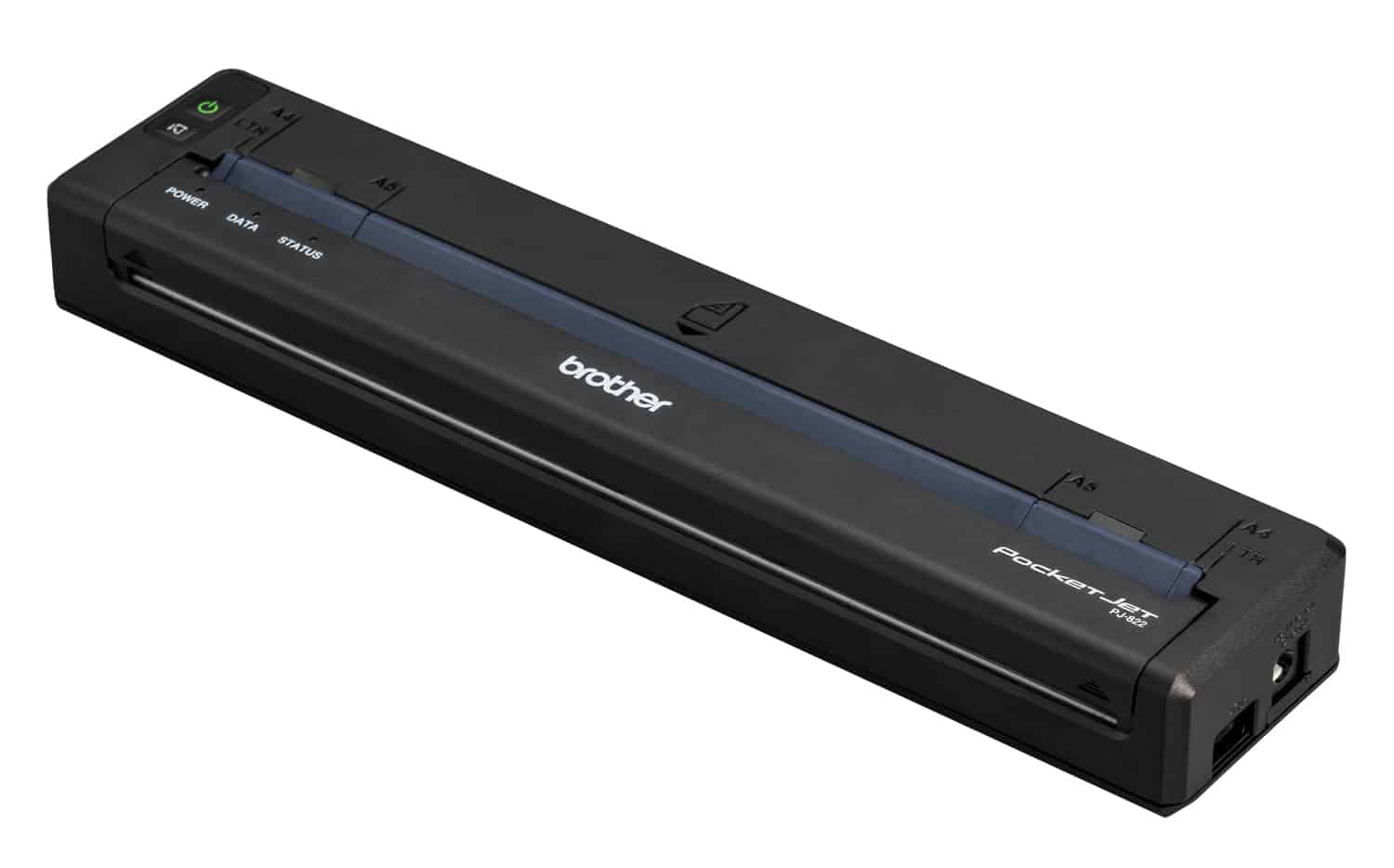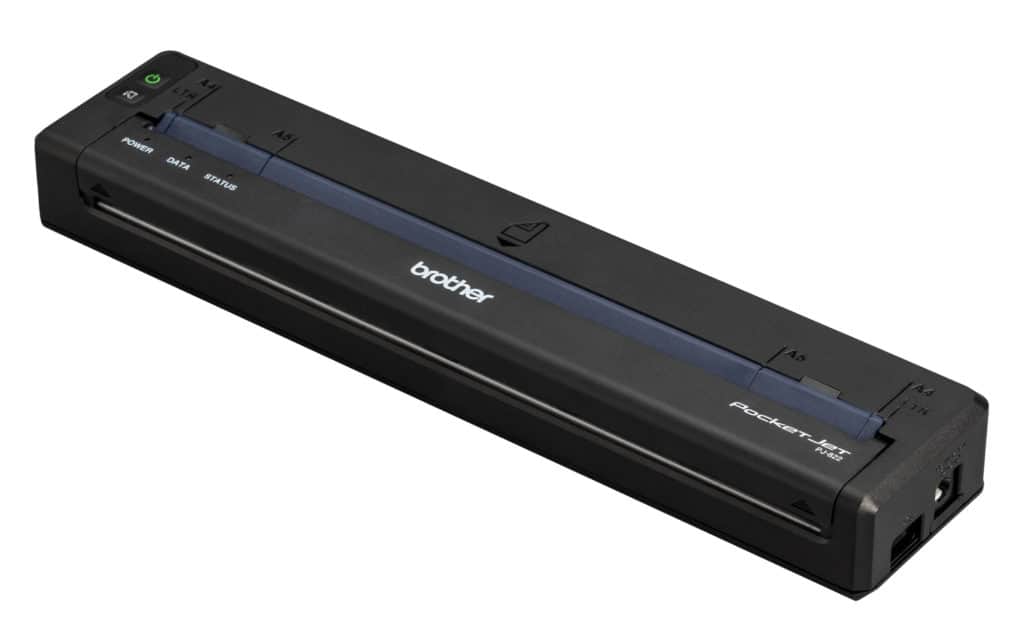 What are some new features of the Brother PocketJet 8?
When it comes to improvements, you can expect to see the most noticeable changes in printer speed, battery life and connectivity options:
Speed: The PJ8 now boasts print speeds of up to 13.5 pages per minute, which is up from 8 pages per minute in the PJ7. That's a huge difference, especially when you're in a hurry. In addition, the lag time between pressing "print" and the moment the printer starts printing is shorter, so the total time it takes to print is reduced. In the fast-paced world of law enforcement, the PJ8 helps officers get off the roadside more quickly than ever before.
Connectivity: While maintaining its previous connectivity options, like MFi, Wi-Fi® and Bluetooth®, the PocketJet 8 now plugs in with a modern USB-C cord, as well. A USB-C looks similar to a traditional USB cord, but it is much smaller. Chances are, you probably own other devices that connect via USB-C. An updated USB-C connector provides the ability to transfer both power and data – depending on the model of the PJ8 you want to purchase. This may seem like a minor change to some of us, but to those who keep up with the latest technology, updated PJ connectivity options reflects Brother's ability to continue to modernize! As the older style USB connections become obsolete, Brother's PJ8 is forward-facing.
Paper: The PJ8 remains compatible with single-sheet, continuous roll, and perforated fan-fold thermal paper, which is what most law enforcement agencies are looking for. However, the PJ8 now has the option to print thicker paper, as well, should that be of interest to your agency.
Battery Life: Finally, the PJ8 has increased the battery life with this series of printers. PJ8 users are able to print up to 600 pages per charge.
Proud Premier Partners
Here at L-Tron, we're proud to partner with Brother and offer the full line of Brother printers to our customers. As premier-level partners, we can offer our clients the very best pricing and service on Brother printers. If you have questions about compatibility in your patrol vehicle, compatibility with your existing eCitation equipment, or any other printing/e-Citation-related questions, our experienced Law Enforcement Team is just a phone call away.