Meet Printek's FieldPro 541
A career in law enforcement requires the ability to adapt to changing circumstances at a moment's notice. Law enforcement equipment must also have that capability, because you never know what a new patrol shift might bring.
The Printek FieldPro 541 printer offers exactly the type of printing capabilities officers need while on patrol. The 4" mobile printer brings the ultimate versatility in terms of mounting options, functionality, and ruggedness. Plus, it's lightweight, small and ready to go with you on patrol, wherever that may be. 


eCitations Anywhere
Ideal for e-Citation, parking ticket, and traffic citation printing, this compact thermal printer is ready to travel anywhere with you. The FieldPro 541 can be creatively mounted most places in your patrol car. It's also a great printer option if you're operating from a motorcycle or on foot patrol. The Printek Fieldpro 541 (FP541) stows conveniently in a saddle bag or even attaches to a wearable shoulder strap. Since the FP541 is both lighter and smaller than most mobile printers, it's definitely worth a closer look if you'll be carrying your printer around on foot. 
If the temperatures outside get hot and humid or drop below freezing, the FieldPro will continue printing regardless of the weather. It holds up to moisture, humidity, and water droplets. You don't need to worry about accidental drops either – the FieldPro series of printers are rated for repeated 6-foot drops to concrete. 
The FP541 is fully compatible with your 4910LR Driver's License Scanner, as well as your other electronic citation equipment. Print crisp eCitations, parking tickets, and more, from anywhere the road – or sidewalk – takes you.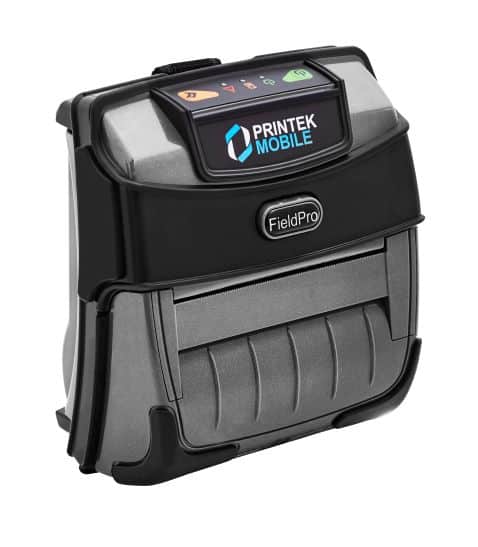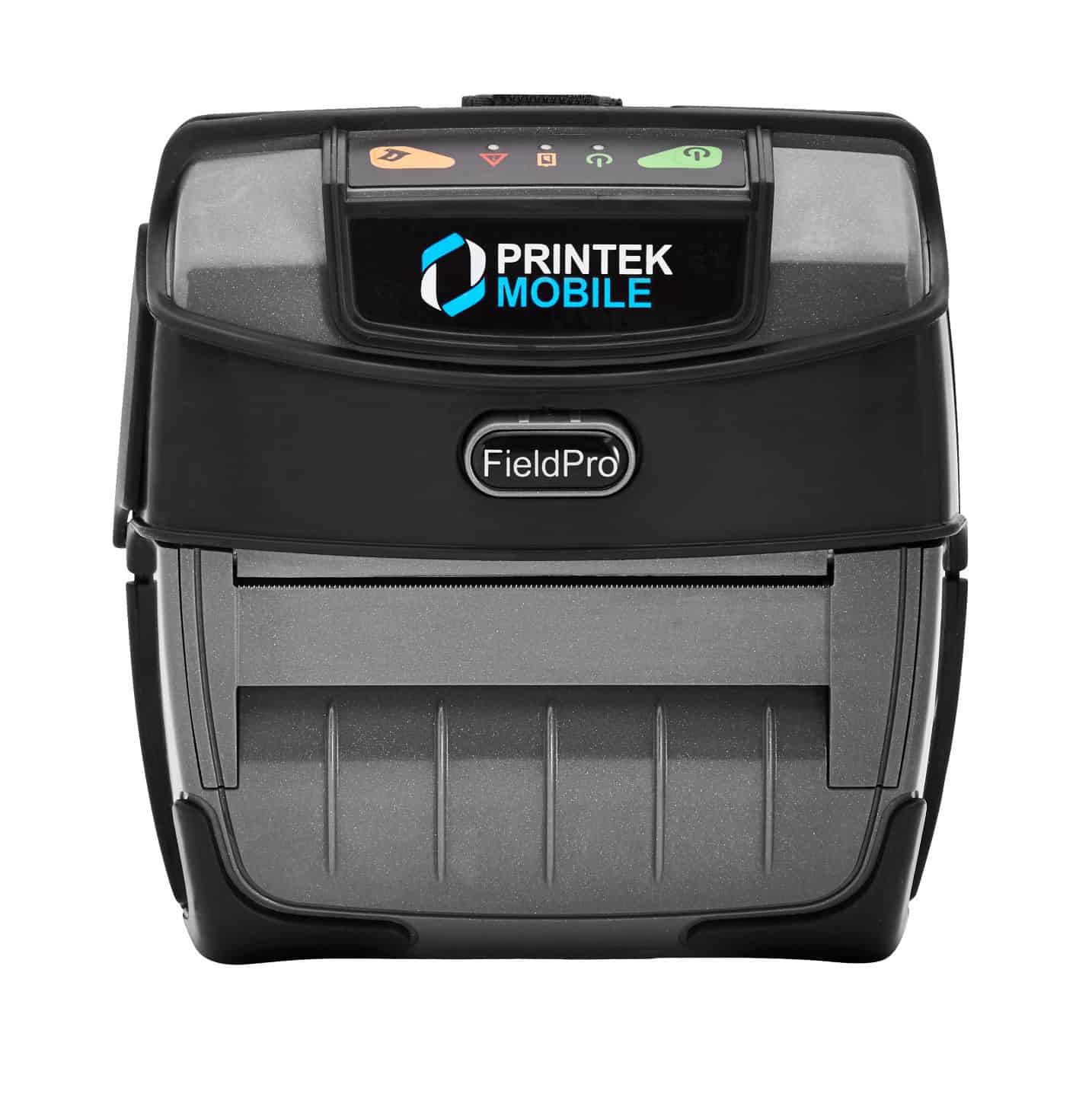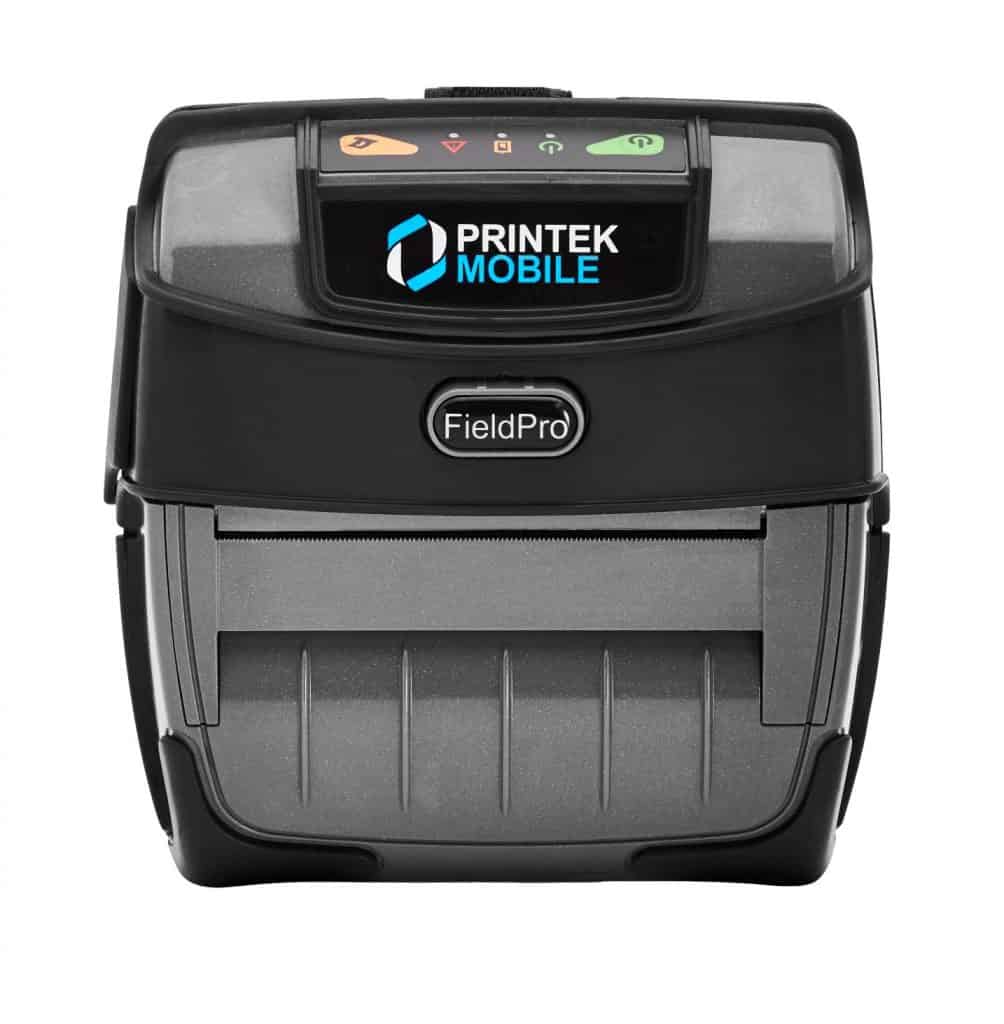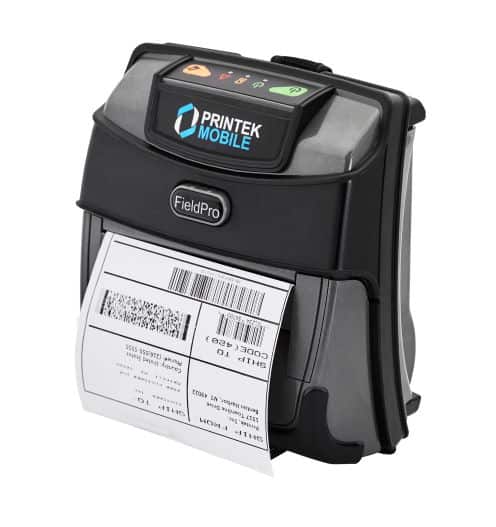 Let's talk details
The Printek FieldPro 541 is simple to use, from its convenient drop-in paper loading to its easy-to-read controls. Equipped with a long-lasting, rechargeable lithium-ion battery, the FieldPro offers reliability you can count on, day or night.  
Additional specifications include:
Fast printing speeds of up to 5 ips. 
IP54 rating for dust and water protection.
Rated for repeated 6-ft drops to concrete. 
Extensive fonts, characters, barcodes, graphic capabilities.
Web based printer configuration.
Windows® and Android™ compatibility.
0° to 122° F operating temperatures.
Like Printek's other mobile printers for law enforcement, the FieldPro 541 also offers a 2-year "bumper-to-bumper" warranty on the case, print head, and battery. 
About Printek
Headquartered in Michigan, Printek specializes in thermal and dot matrix printing technology. Printek manufactures cost-effective, quality printers that can be trusted by the law enforcement, public safety, manufacturing and warehousing industries. Printek offers the public safety community several choices when it comes to eCitation printing, including the FieldPro 541, VehiclePro 420, and Interceptor 80. Each mobile printer comes with a 2-year bumper-to-bumper warranty for a worry-free investment.
L-Tron's Partnership with Printek
L-Tron and Printek have joined forces to provide our law enforcement clients with several additional options for eCitation printing on patrol. We recognize that there are a variety of factors that can influence your purchasing decisions, such as vehicle models, existing electronic ticketing equipment, and budget limitations. L-Tron's Law Enforcement Team is knowledgeable, experienced, and available to assist you in determining the right equipment for your agency's unique needs. For two decades, we've worked with and for public safety organizations to deliver the purpose-built solutions you've asked for.