For 35 years and counting, Printek™ and its subdivision, PrintekMobile, have specialized in high-quality printing solutions for government agencies, private businesses, and public corporations of all shapes and sizes. From rugged mobile printers to high-speed, multi-part form dot matrix printers, Printek technology is innovative, durable, and backed by exceptional 2-year bumper-to-bumper warranties.
Headquartered in Michigan, Printek and PrintekMobile provide excellent levels of customer support and cost-effective pricing to its wide customer base, including clients in the following industries:
Public Safety
Manufacturing
Warehousing
Distribution
Field Service
Route Accounting
Retail
Transportation
Hospitality
L-Tron and Printek's Partnership
In addition to serving our business clients, L-Tron is proud to offer the full line of PrintekMobile thermal mobile printers to our law enforcement, public safety, and government agency clients. L-Tron offers a wide variety of cutting-edge e-Citation equipment, including PrintekMobile thermal printers, to help law enforcement agencies better serve and protect their communities. The Interceptor 80 and VehiclePro 420 models are fully compatible with L-Tron's 4910LR Driver's License Scanner and other eCitation equipment, providing efficiency and safety on the roadside while Officers accomplish their daily tasks.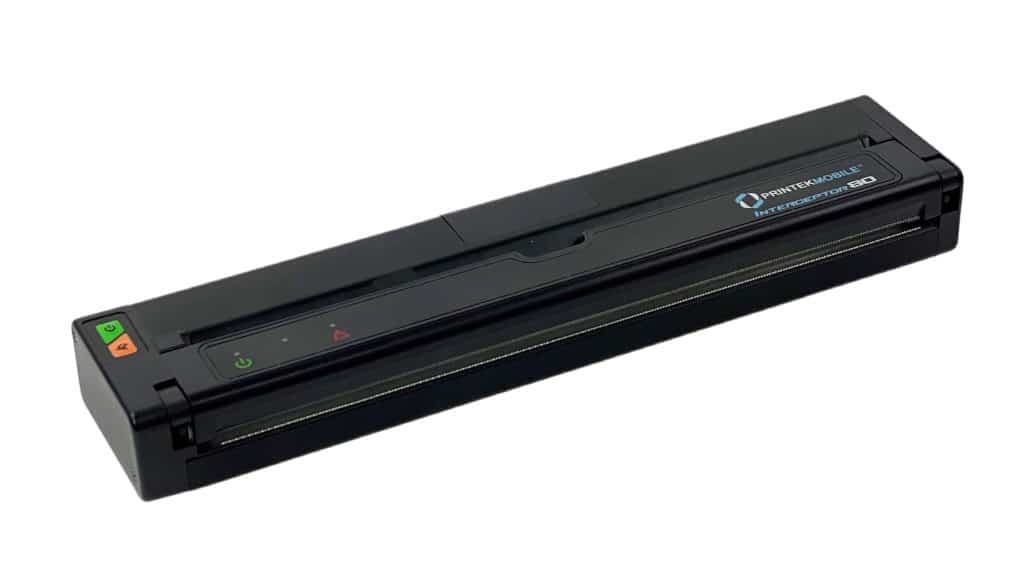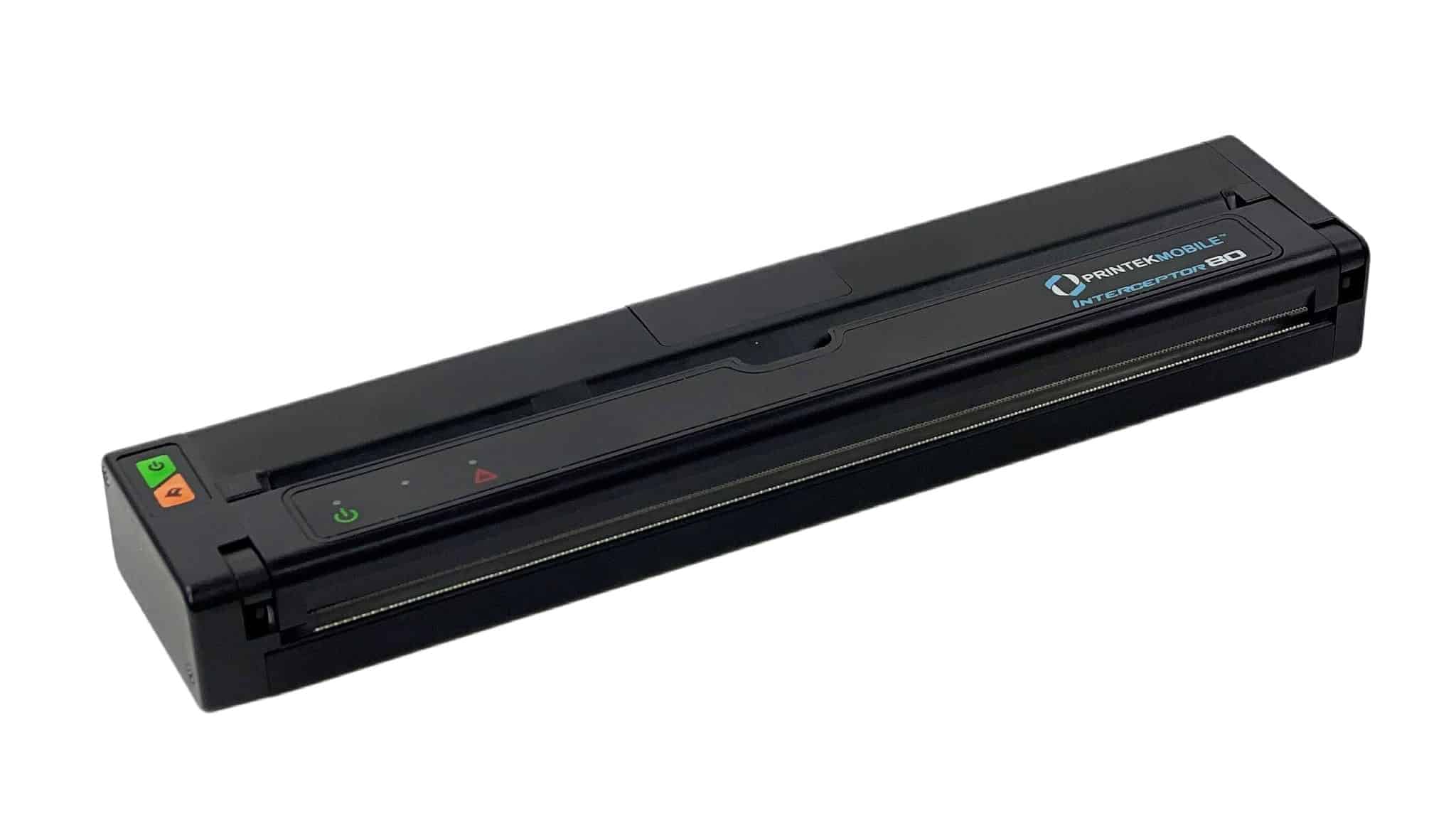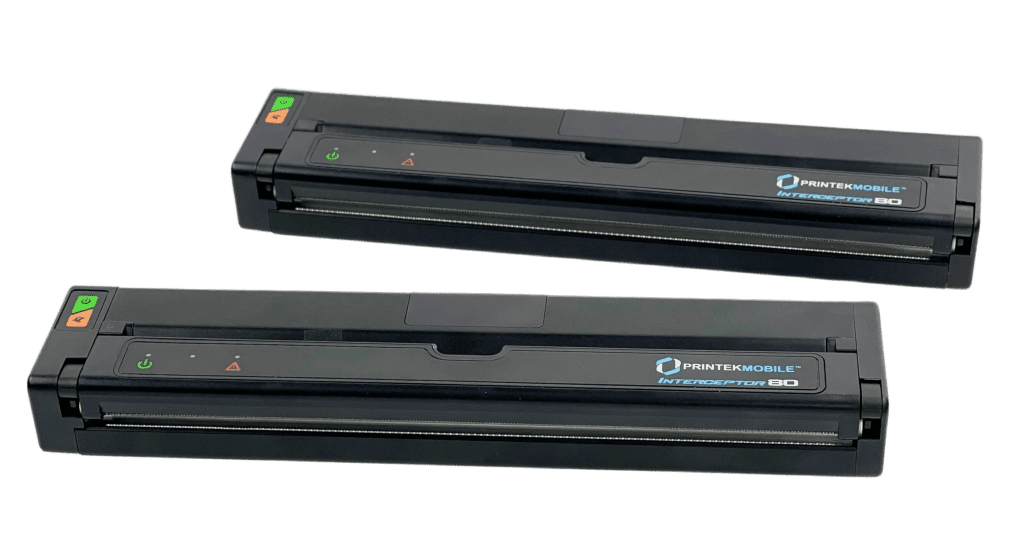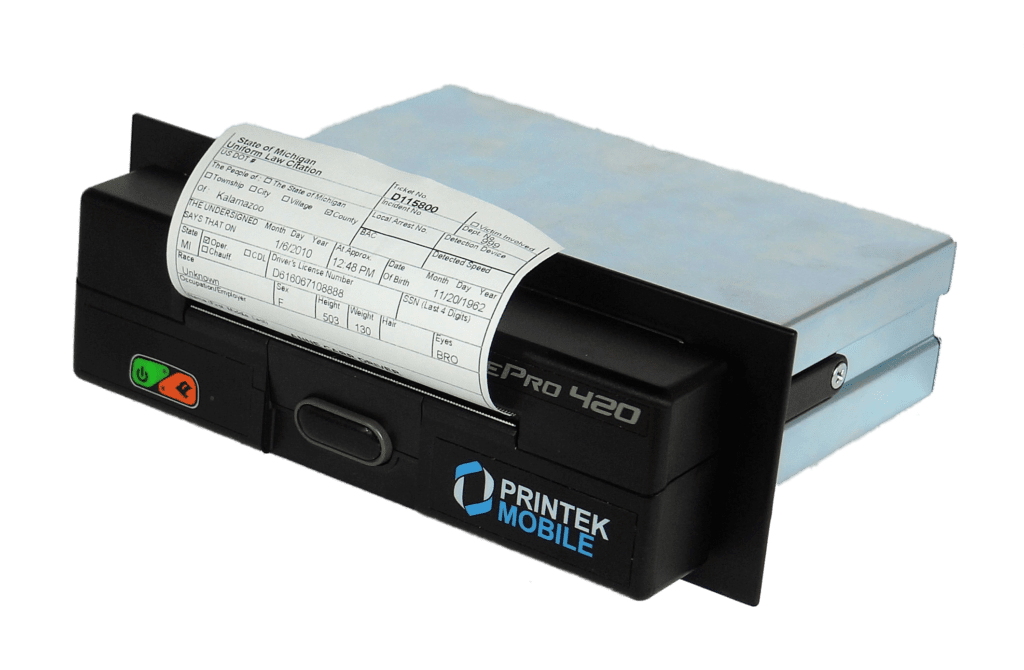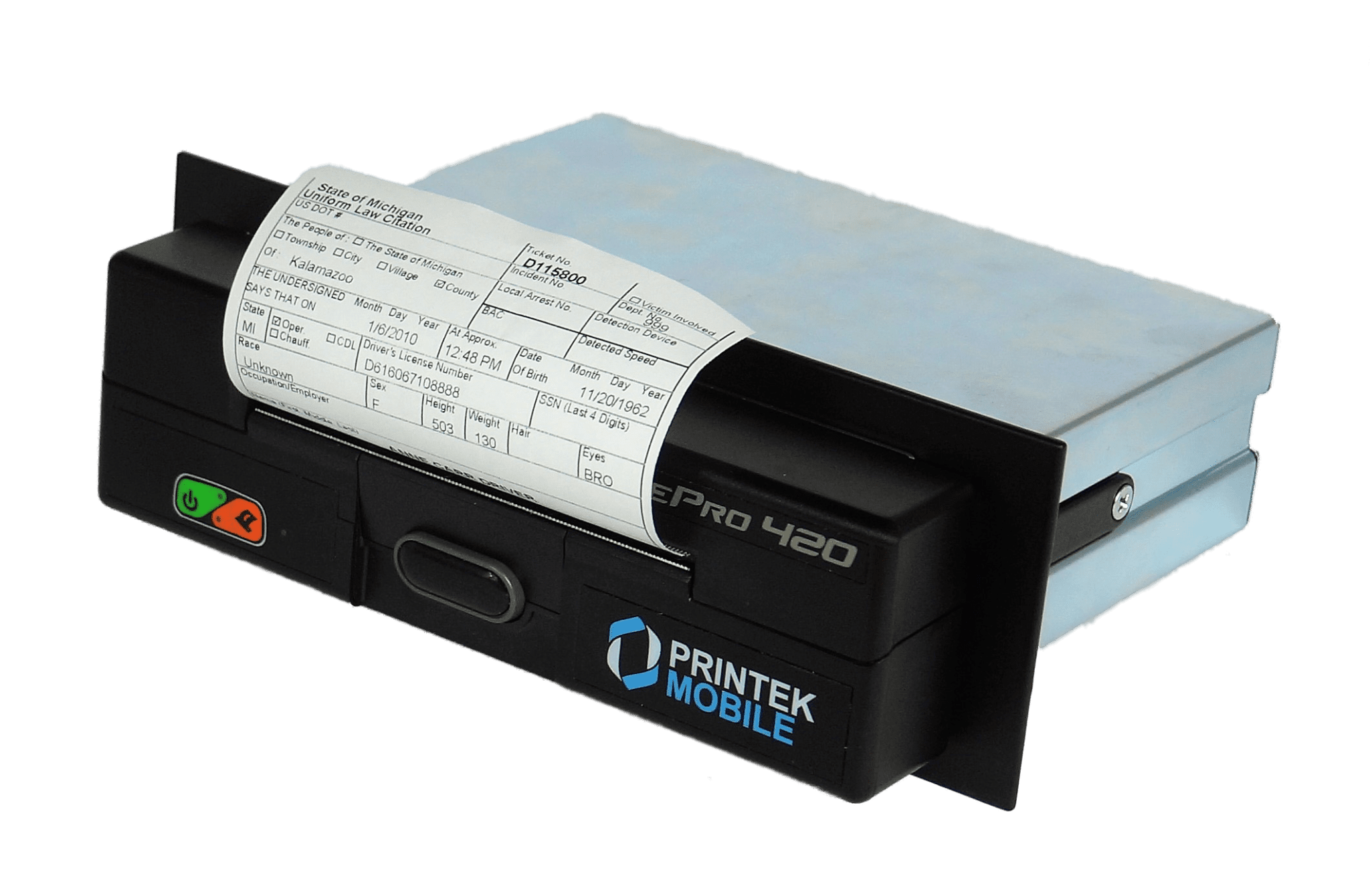 It's Nice to Have Options
Though Printek may not be as well-known as some other brands, we want our customers to have multiple high-quality options to consider before making a purchase. With some of the fastest print speeds in the business, Printek Thermal Mobile Printers are available in full-sized (8") and compact (4") models to complete a variety of Law Enforcement printing applications while on patrol, such as:
In-vehicle printers for patrol cars must be rugged, dependable, efficient, small, and safe. Printek's law enforcement printers are designed with easy operation, fast printing and tear-off, secure mounting options, and minimal upkeep. They are Windows® and Android™-compatible, with multiple connectivity options. When it comes to durability, there's no need to pay particular attention to your in-car Printek printer, as each model provides an IP 54 level of protection against water and dust. Printek's lightweight public safety printers are powered by vehicle operation, rather than battery-powered. Plus, as thermal printers, there is minimal maintenance and upkeep required, ensuring convenient 24/7/365 printer operation. For those looking to replace older printers, the Interceptor 80 and VehiclePro 420 are typically a simple drop-in replacement.
Contact Us
Fill out this form and our team will respond on the same business day.