Meet the Printek VehiclePro 420 Printer
Working in a patrol car means operating in cramped quarters. That's why outfitting a police vehicle with equipment and technology requires careful thought and consideration. It's important to be sure that each piece of equipment A) serves a necessary purpose, and B) can be secured safely and unobtrusively. 
The Printek® VehiclePro 420 is a 4" mobile printer designed specifically for on-the-go public safety applications. Once safely installed in the patrol vehicle's center console, the VP420 requires minimal space, yet performs significant functions to assist Officers in serving and protecting their communities. 
A printer for traffic safety applications
Since eCitations are a significant part of an Officer's road patrol responsibilities, Printek designed the VehiclePro 420 printer with practicality in mind. The center console installation frees up valuable space in the patrol vehicle for other equipment and devices.
The VP420 integrates with other eCitation equipment, such as the 4910LR Driver's License Scanner, rugged laptops and tablets, and mounting equipment. In fact, the VP420 is a drop-in replacement for most legacy mobile printers with the simple addition of a mounting plate to match the existing vehicle center console. Officers can print traffic tickets, parking tickets and more from the convenience of the roadside.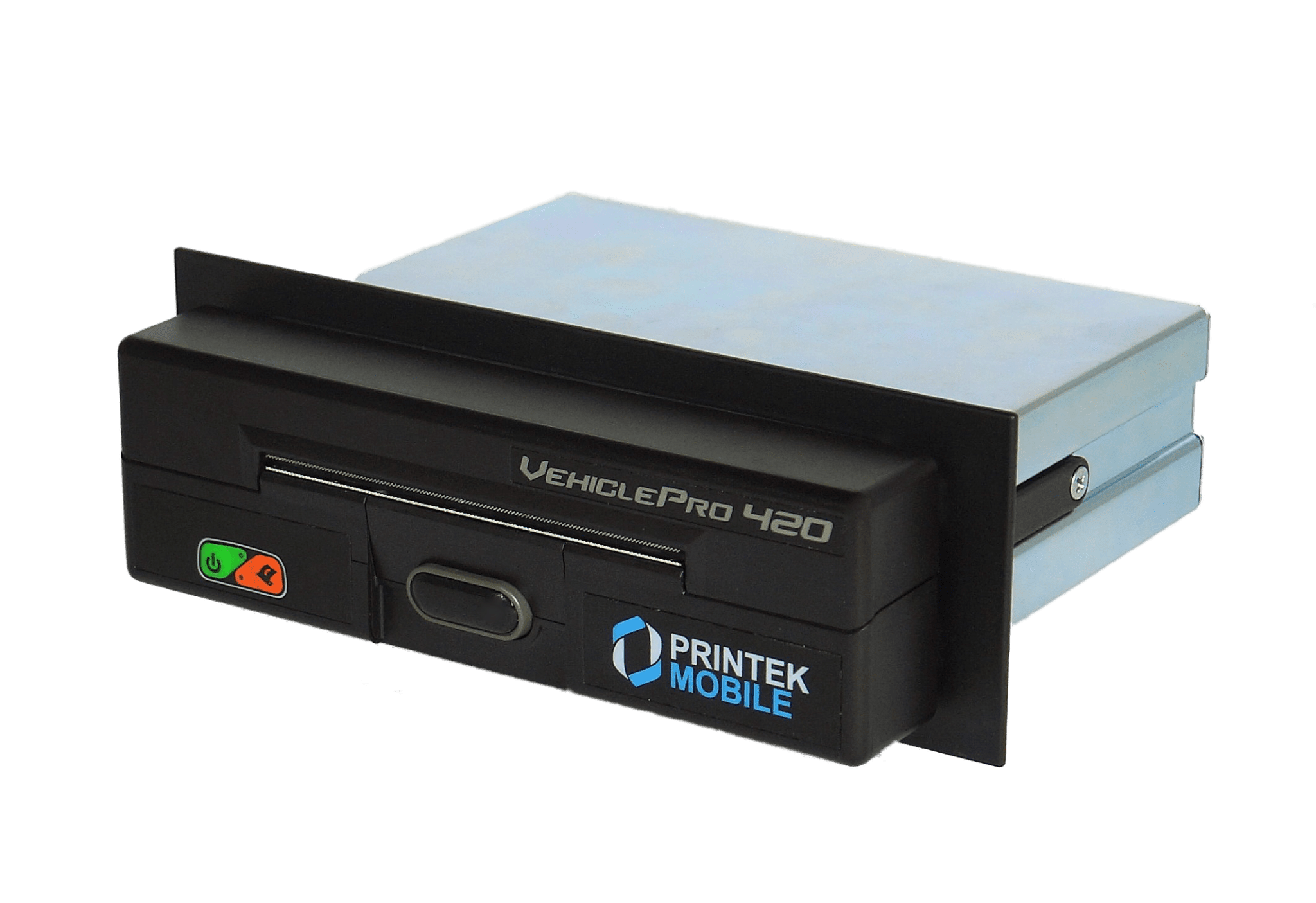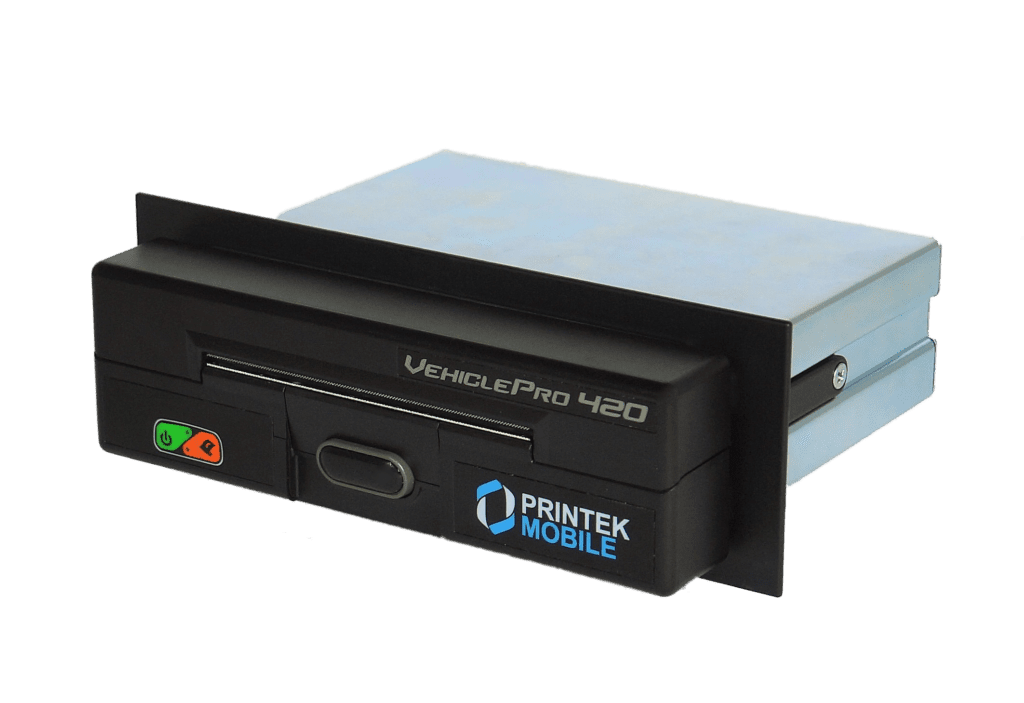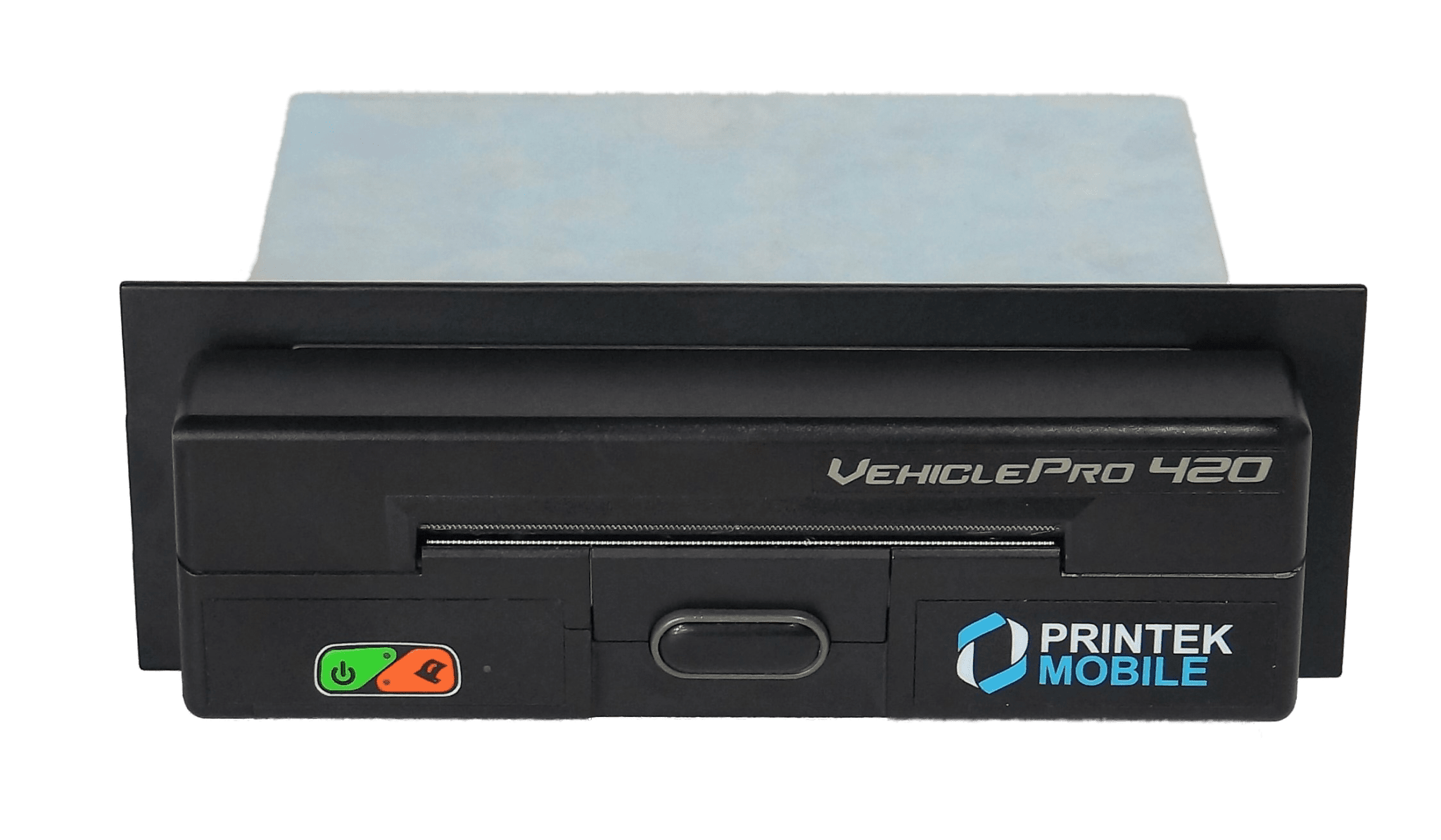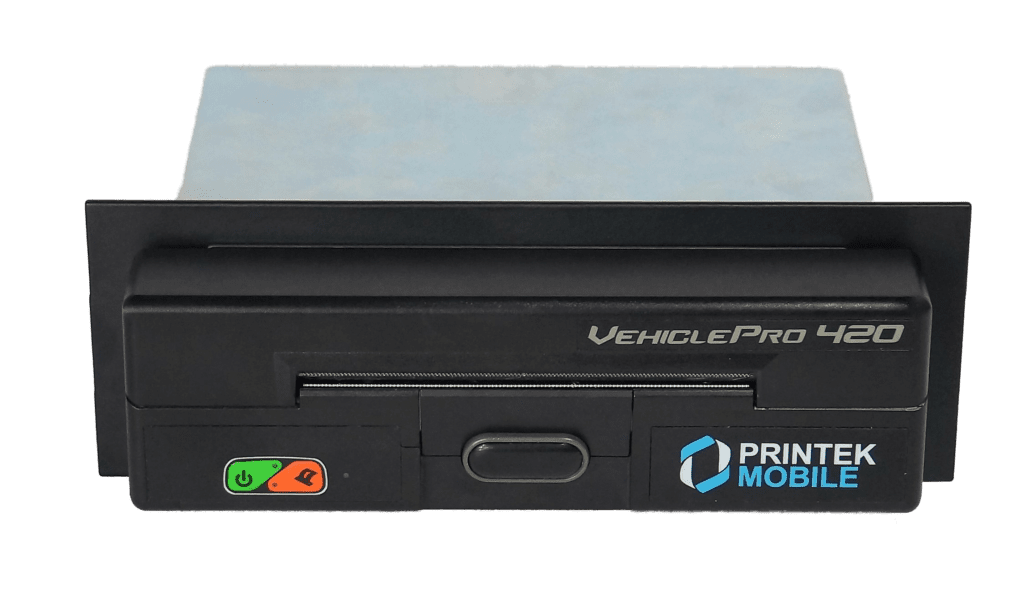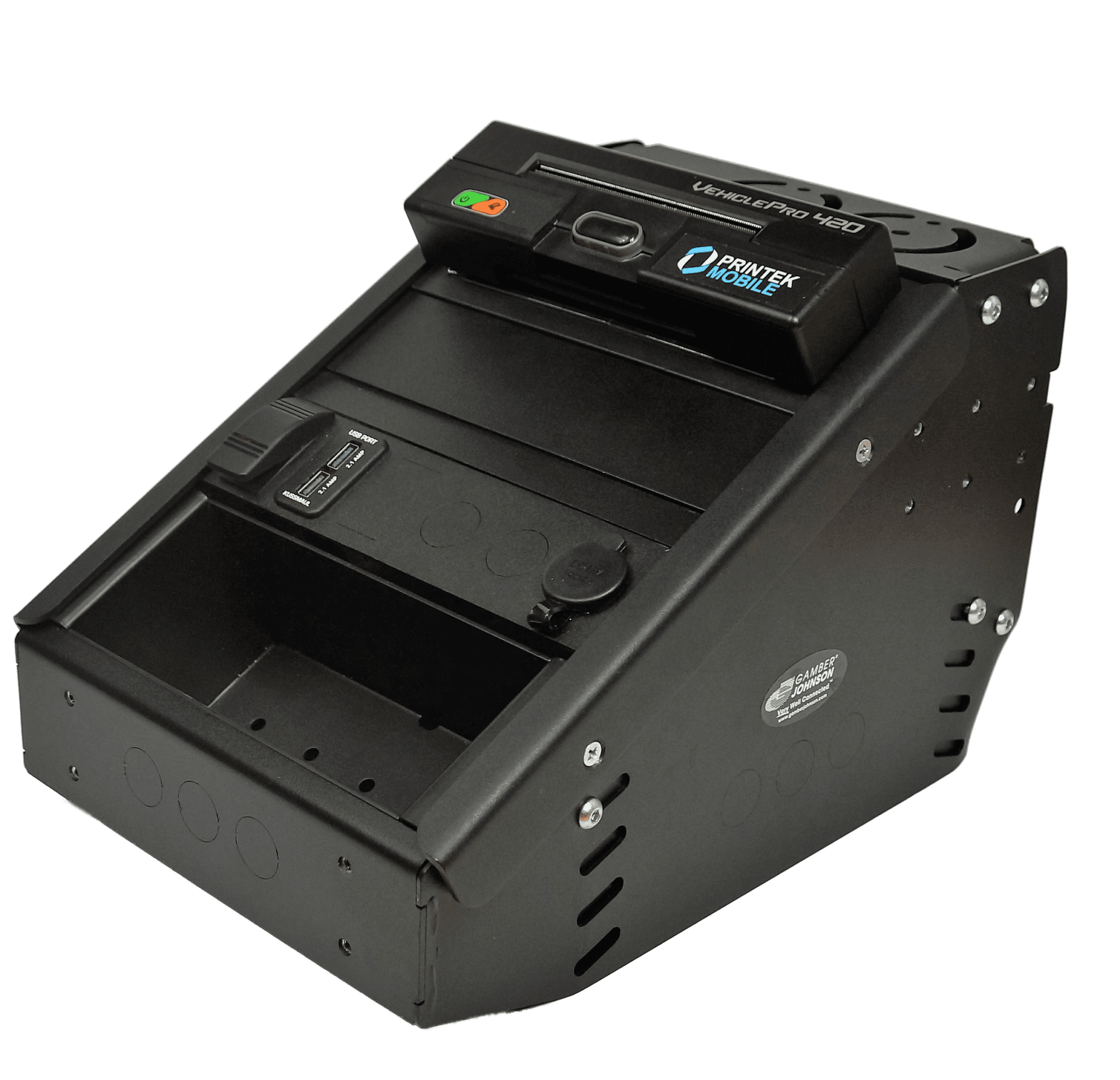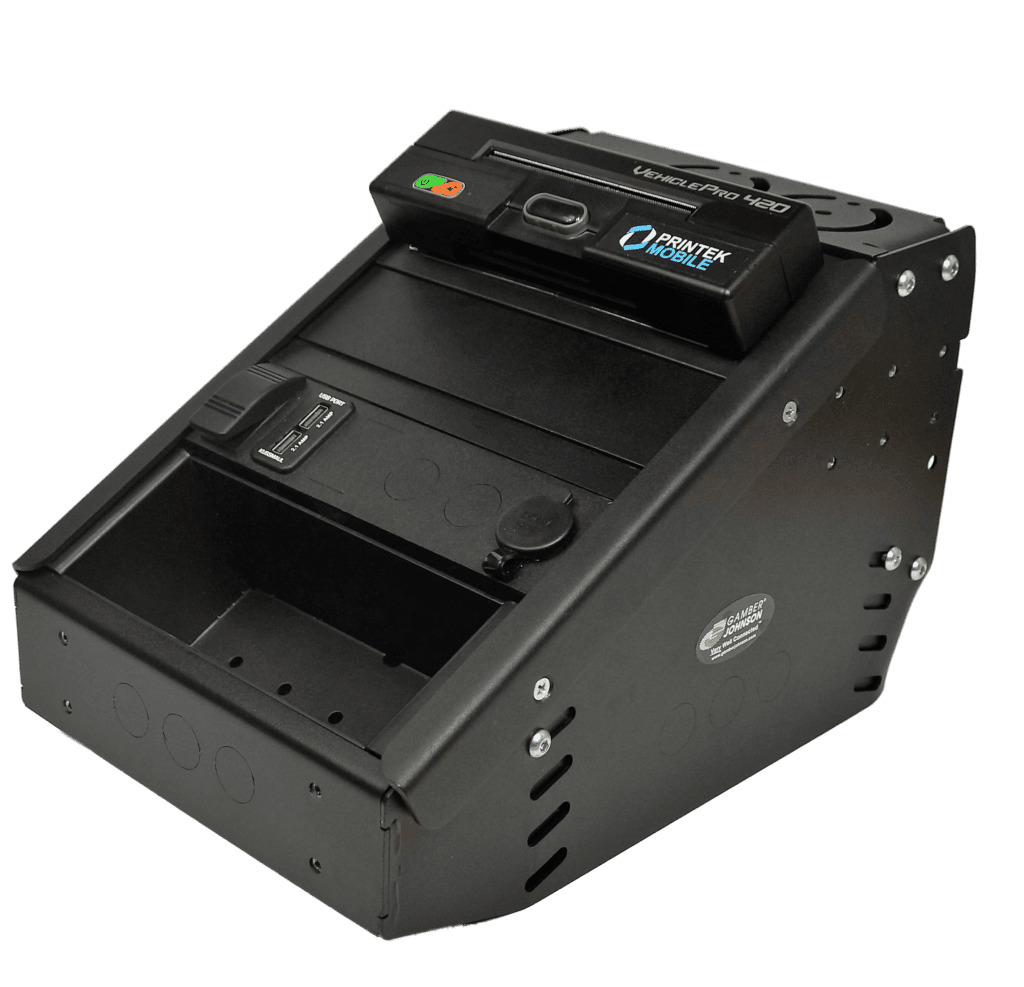 Compact, functional in-vehicle law enforcement printing
Simplicity is the name of the game with the Printek VehiclePro420 printer, beginning with Windows® drivers and an all-in-one cable for straightforward setup. The VP420 makes daily operations easy with features like: a door latch, drop-in paper, paper advance and status indicator all located on the front face.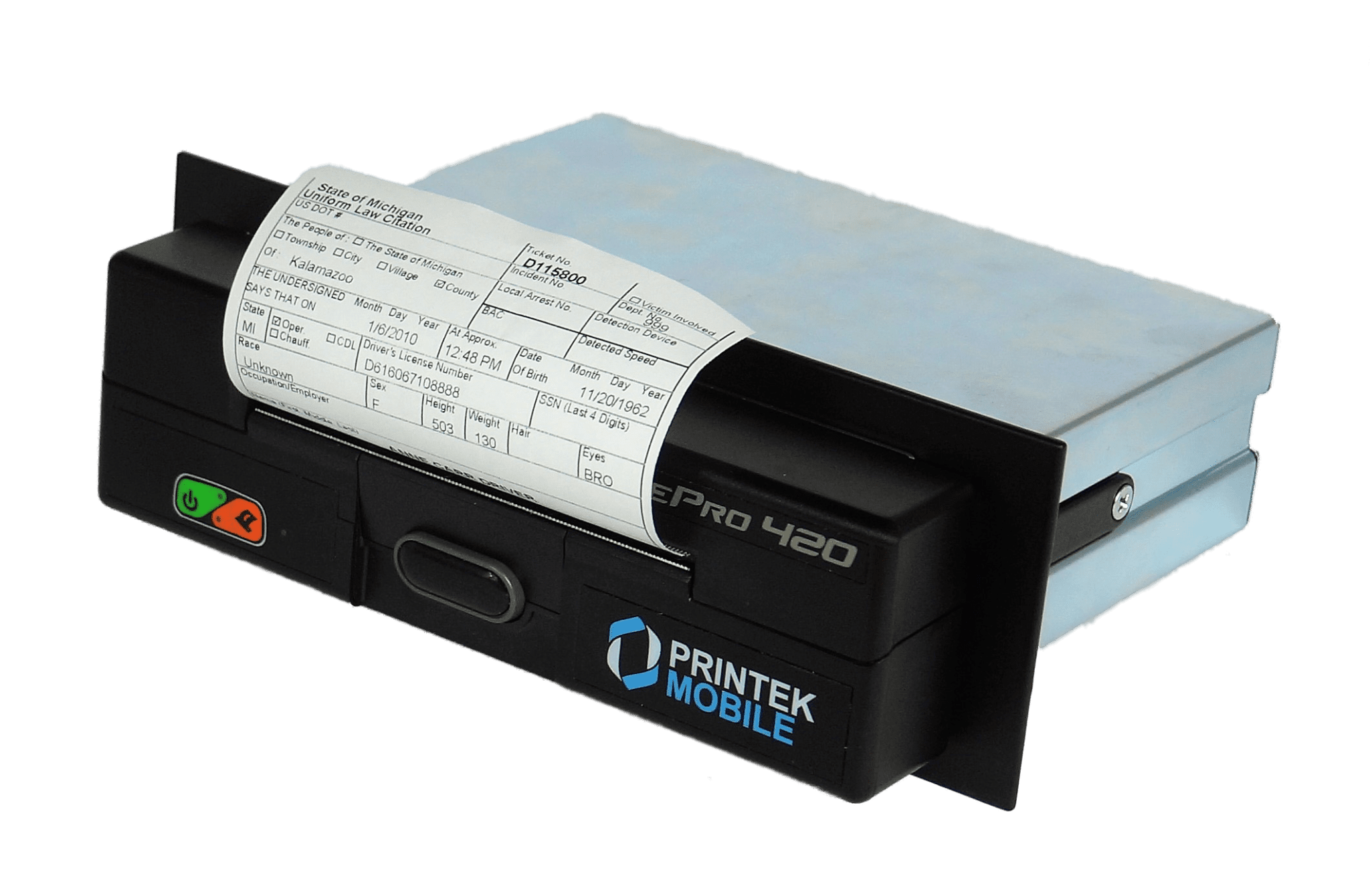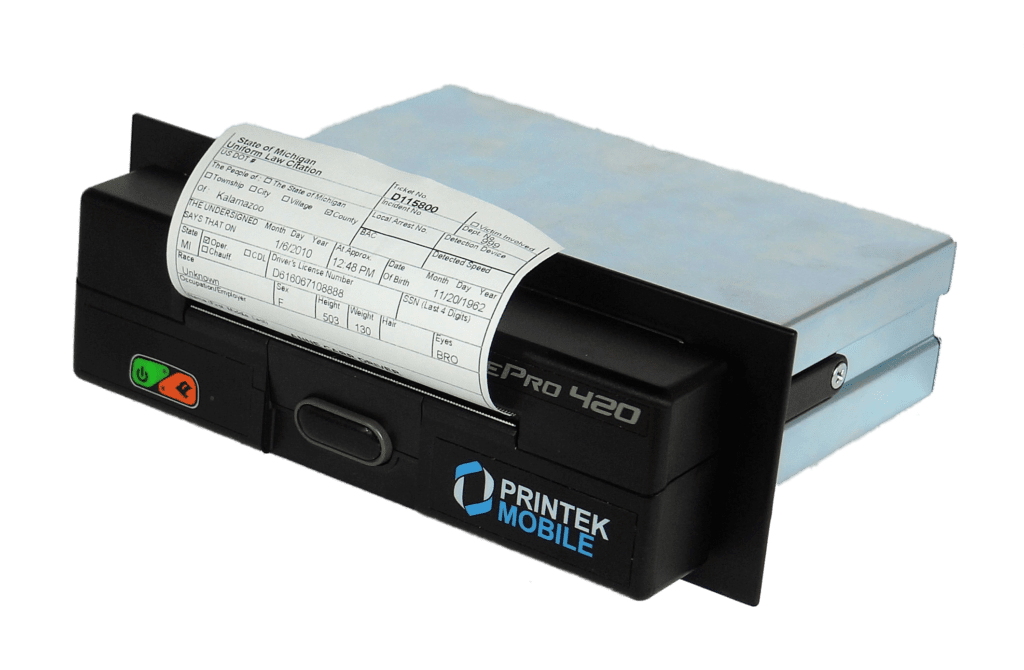 Additional features and specifications of the VehiclePro 420 Printers include:
Installs in front dash or center console 
Speeds of up to 5 ips 
IP 54 rating for dust and water resistance 
Auto ON and OFF power from in-vehicle adapter 
Windows® and Android™ compatible 
Compatible with direct thermal paper rolls 
Drop-in replacement for most 4" mobile printers 
2-year bumper-to-bumper warranty
About Printek
For 35 years, Printek has operated out of its Michigan headquarters, manufacturing cost-effective thermal printers for public safety, manufacturing, warehousing and distribution, retail, field service, and more. Printek technology is up-and-coming in the law enforcement sector, as the company provides attractive product warranties and customer support, along with printers designed specifically for public safety functions.  

L-Tron Teams with Printek
L-Tron's partnership with Printek provides law enforcement customers additional patrol vehicle printing options for their eCitation applications. We understand that vehicle type, existing eCitation equipment and budget constraints can affect your purchasing decisions. Our experienced Law Enforcement Team is here to help you navigate those decisions and select the best equipment for your individual circumstances. We've collaborated with public safety for more than 20 years to provide equipment and solutions built from your voice.