Meet Printek's Interceptor 80 Mobile Printer
In the fast-paced world of law enforcement, safety and efficiency must be prioritized. When it comes to patrol vehicle equipment, it is important that agencies are free to serve and protect their communities, without worrying about their equipment. By using simple-to-use and well-trusted tools for the job, Officers can make their day a little bit easier.
The Printek® Interceptor 80 Mobile Printer is one of those tools. The I80 is a compact, full-page thermal printer that fits securely and safely into the patrol car. It's intuitive and easy-to-use, making it simple for Officers to print important documents – without having to give their printer a second thought.  
Safe, efficient in-vehicle law enforcement printing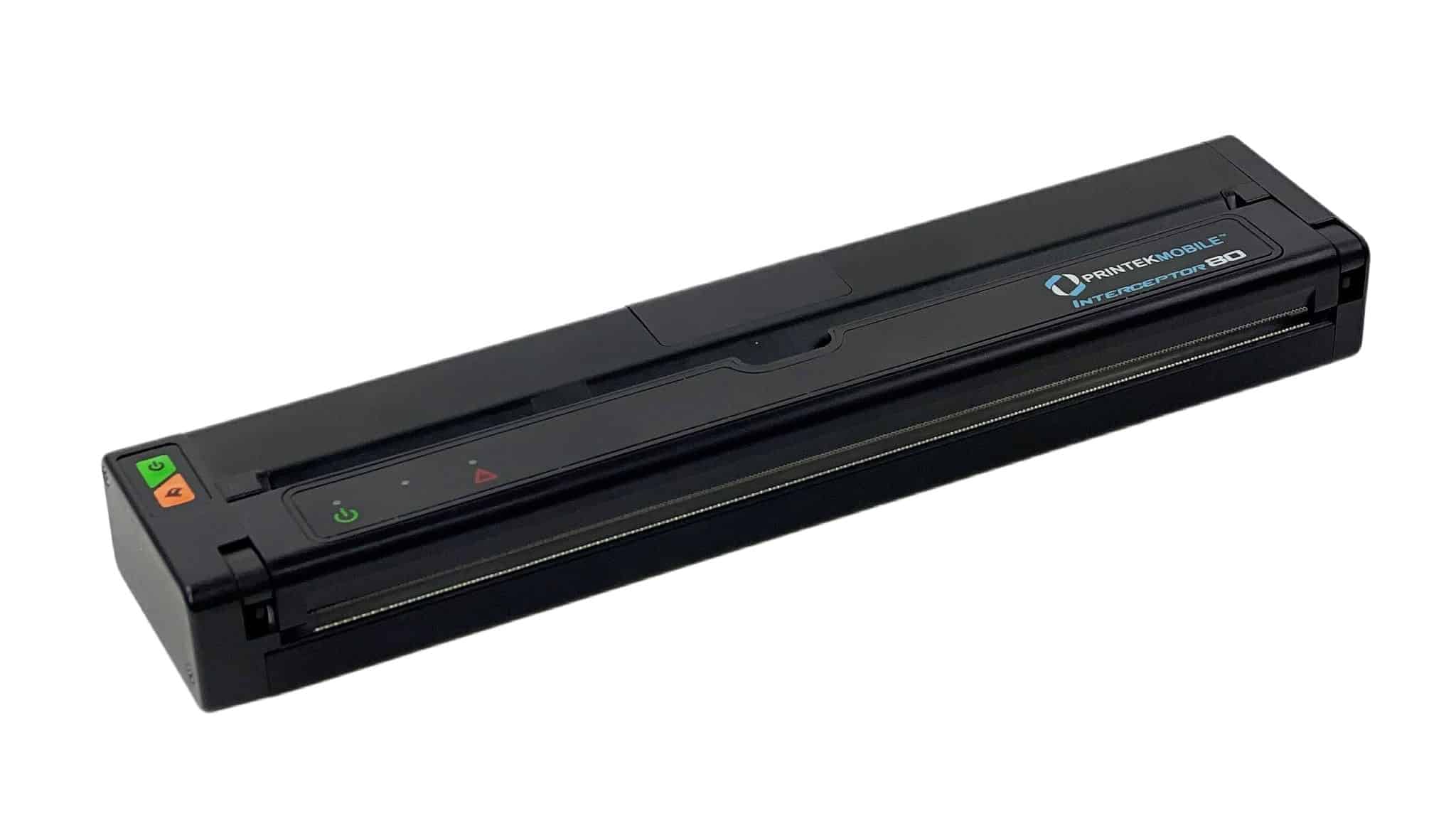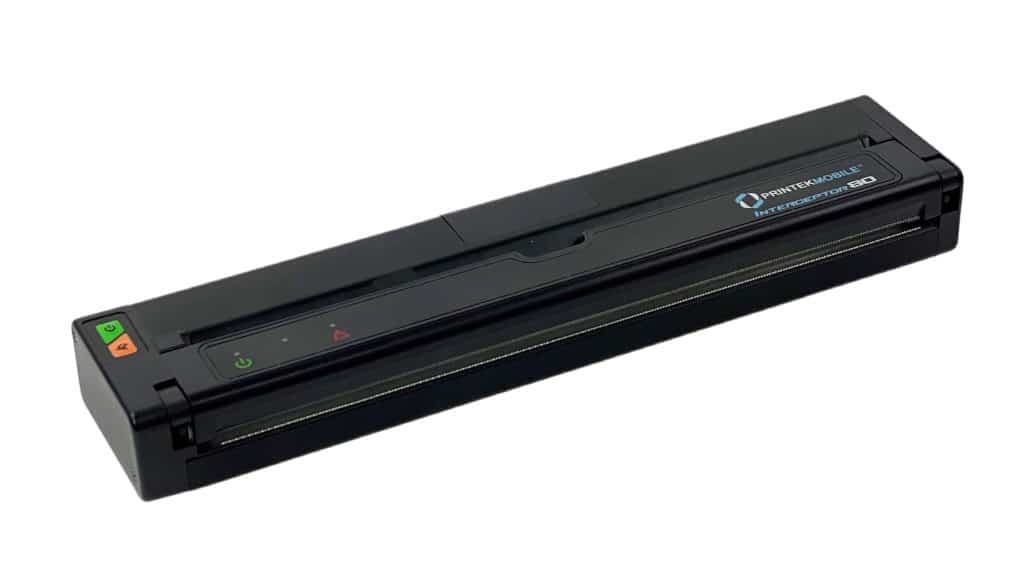 The Printek Interceptor 80 Mobile Printer prioritizes safety and efficiency with:
Large buttons on the top cover that are foolproof to access and operate. 
Fast printing and easy paper tear-off to get Officers off the roadside quickly.
A small design that discreetly mounts within your small vehicle space.
A design that is compatible with most standard printer mounts. 
Durable construction and a 2-year bumper-to-bumper warranty for peace of mind.
Thermal printing technology for high-quality and minimal upkeep.
Compliment your existing ecitation and reporting systems 
The Printek Interceptor 80 mobile printer easily integrates into existing patrol vehicle environments to compliment the 4910LR Driver's License Reader and other eCitation equipment. Electronic ticketing assists agencies by improving efficiency and accuracy during roadside stops and as the citation moves through the administrative offices and to the courthouse. In addition to traffic tickets, Officers can print parking citations, crash reports, driver exchange reports, and other required forms from the convenience of their roadside work space. 
Additional features and specs for the Interceptor 80 Mobile Printer (I80) 
In addition to the features previously mentioned, here are a few important Printek I80 mobile printer specs:
Prints full 8" pages.
Prints 11 pages per minute (ppm).
Compatible with continuous roll, perforated roll, or single sheet thermal paper.
Cleanly tear documents with dually-serrated tear edges. 
USB, Bluetooth or Wi-Fi connectivity.
Compatible with Windows, Android and iOS.
Powered by 12-15 VDC in-vehicle power adapter.
IP54 rating for water and dust resistance.
2-year bumper-to-bumper warranty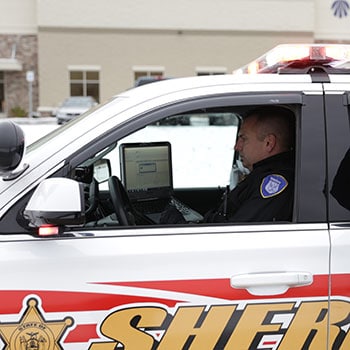 If you're replacing an older model mobile or vehicle-mounted printer, check with the L-Tron Law Enforcement Team to determine if your current mounting system is compatible. Chances are, the Interceptor 80 will be a straightforward drop-in replacement. 
About Printek
L-Tron is proud to be partnered with Printek, a company that has specialized in cost-effective thermal printing technology for more than 35 years. Headquartered in Michigan, Printek boasts customer support excellence and comprehensive warranties for its customers in public safety, field service, retail, warehousing, distribution and manufacturing.

L-Tron's Partnership with Printek
L-Tron began working with Printek to offer public safety clients additional options in patrol vehicle printing. Our Law Enforcement Team can help you determine which type of mobile printer will work best according to your agency's specific needs, as well as make other recommendations for patrol car equipment. We've partnered with public safety clients for over two decades and specialize in electronic ticketing equipment, patrol vehicle equipment, crime/crash scene investigation tools, and incident pre-planning and training tools.