Flying under the Radar
Solving problems behind the scenes is his forte. As a self-diagnosed introvert, our newest team member, Mark Conrad, prefers to let his talents shine in the background rather than being the person in the spotlight.  
Mark Conrad joined the L-Tron Engineering Department part-time at the end of last year. Since then, he has settled into a full-time role and we are happy to welcome him to the L-Tron family.
Mark has been working on all sorts of engineering projects, both in – and out – of the office. He has a rich background in electrical engineering, computer sciences, research and development, and IT. Though you may never see him speaking in front of a crowd, you can bet that Mark's engineering knowledge and expertise will play a role in future L-Tron solutions. 
Mark enjoys when his work assignments include research, design, and learning new things. His responsibilities at L-Tron include working with our software, hardware, firmware and system design, some project management, and even some mechanical design. He splits his time between his home office, the L-Tron offices, and the business headquarters of various L-Tron clients. According to Mark, his day-to-day tasks vary, as he accomplishes "whatever needs to be done" each day. It's safe to say that he is somewhat of a Jack-of-all trades.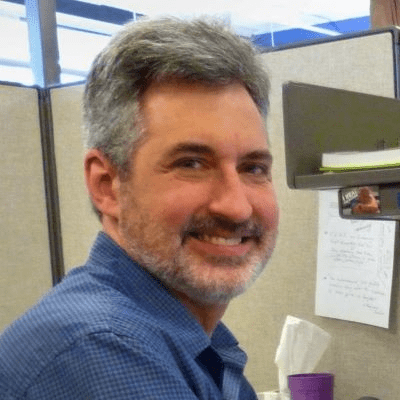 Even outside of his work day, Mark is forever thinking like an engineer. Whether he's designing fun projects, catching up on work, or building a new toy for his rescue cat, Mark's thought processes are systematic and logical. 
But such is life for an engineer! 
Why Engineering?
We all have unique circumstances that have influenced our paths in life and Mark's story certainly stands out. Science and engineering have always been a big part of his life. In fact, one of Mark's grandfathers was a cofounder of the Purdue University School of Aeronautics and had the privilege of instructing Neil Armstrong. Today, both of Mark's sons have followed in the family tradition by pursuing STEM degrees.  
On the other side of the family, Mark's grandfather was a farmer, which, by nature of the job, required a lot of thinking on his feet. (Ahem…engineering!) His grandfather often developed simple, yet clever, inventions to make his daily tasks easier. For instance, after making one too many fruitless trips to an empty mailbox down his long farm driveway, he built a shiny flag on his mailbox that dropped down when the mailman delivered the mail, so that he could see that the mail had arrived from afar. Throughout Mark's life, he was consistently inspired and taught to think like an engineer, and sure enough, when it came time for college, Mark pursued degrees in electrical engineering and computer science.
Big Band or Bust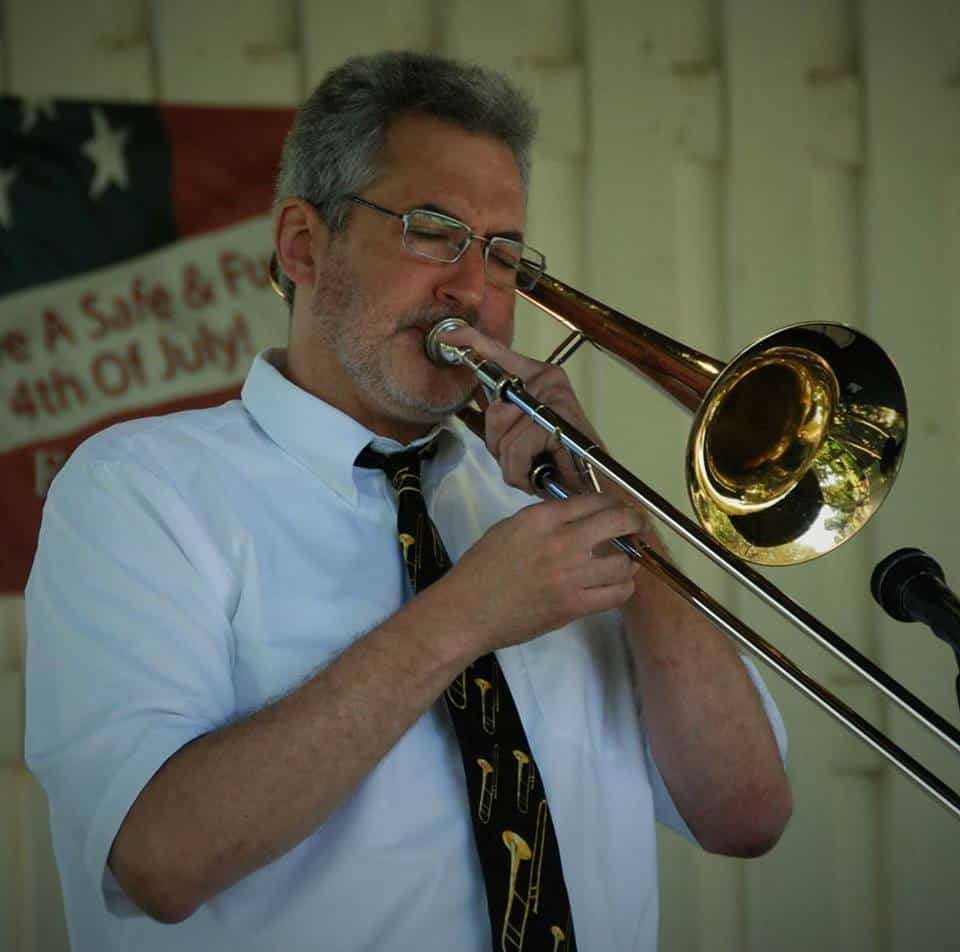 Not all engineers are known for their musical talents, but Mark is an exception. In fact, his summer months are jam-packed with trombone gigs. Currently an active member of three local "Big Bands," Mark participates in volunteer and paid concerts all over the Rochester area on most weekends. In addition to playing on stage, Mark helps to manage the bands and transports/sets up equipment for their shows. 
Whether Mark is helping you solve an engineering conundrum or playing you a tune on his trombone, we're confident that the interaction will be a positive one.
Welcome to the L-Tron team, Mark Conrad!