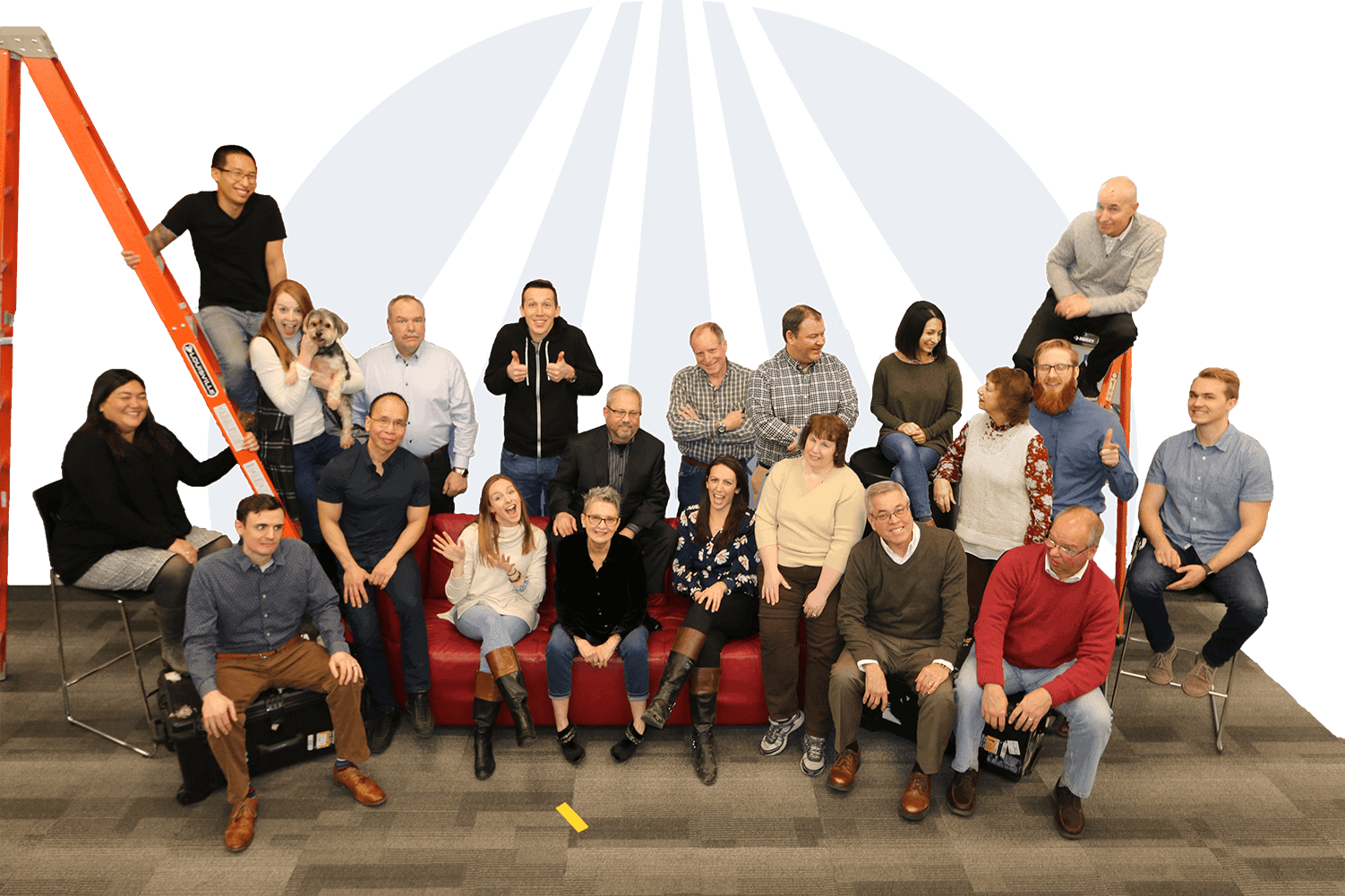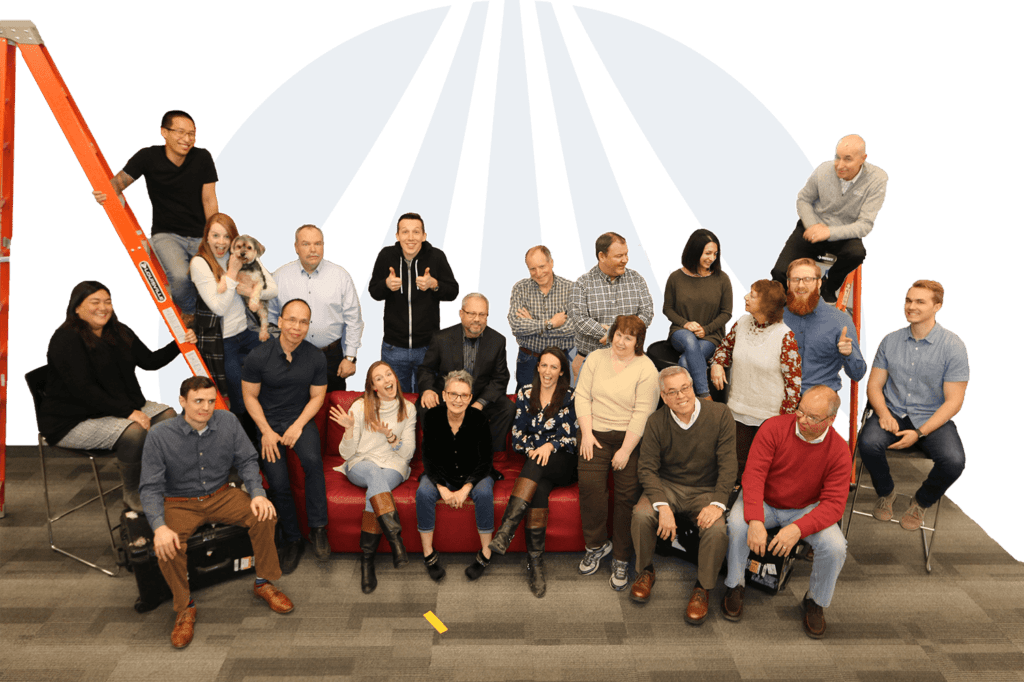 What is National Salesperson Day?
"It's not about having the right opportunities. It's about handling the opportunities right."

– Mark Hunter
No one knows just how true this quote is like a salesperson. In a career that is inevitably filled with its fair share of rejection – ignored calls, unanswered emails and the like – a salesperson undoubtedly has a tough job. Yet our sales team may not be what comes to mind as typical; each person is dedicated to our customers' success – they're problem solvers with a wealth of deep technology knowledge and experience. Your Success is Our Purpose.
This year, Salesperson Day falls on December 11 and we want to spotlight our technology sales team extraordinaire!   
Drumroll, please… 
RAD
Yes, you read that right. RAD's given name is Robert Adams DeRose, but he has gone by RAD since he was a young child. With a name like RAD, great things can be expected – and boy, he sure has delivered. As the President and CEO of L-Tron, RAD has been a sales engineer for over 35 years. To say 'he possesses a wealth of product knowledge and experience' just doesn't seem to cut it. RAD stays current on the latest industry trends and customer pain points, while never shirking from a problem a client presents to him…no matter how big or small a headache it may bring! Outside of the office, RAD is a man of many talents. He keeps his in-ground pool in pristine condition, cooks a mean shepherd's pie, and could teach a college course about hot dogs and beer from around the world. 
Trevor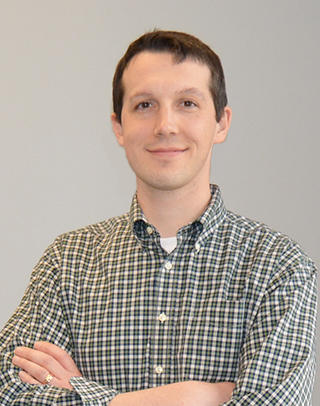 The tallest member of the L-Tron sales team, Trevor has also risen up in rank to our VP of Sales & Engineering. As an experienced engineer, Trevor knows how to ask clients the right questions, do the research, ponder solutions, and ultimately, get the job done – both at work and at play. He's definitely the guy to go to as his motto is "go big or go home!" Trevor is into all sorts of tech gadgets to make life a bit easier, but he also enjoys several age-old past-times, including raising chickens, boating and fishing. 
Charlie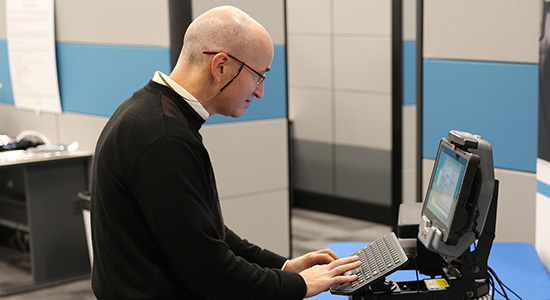 Charlie has been a Sales Engineer with L-Tron as long as we can remember and is a true asset to the team and our clients. With over 2 decades of experience, his customer support and technical expertise speaks for itself. He's the kind of guy who sees a problem and thoughtfully solves it for a customer, without even being asked.  In the summer, you can find him in his garden or on the golf course, and in the winter, you're likely to spot him sporting a warm, cozy sweater. 
Nate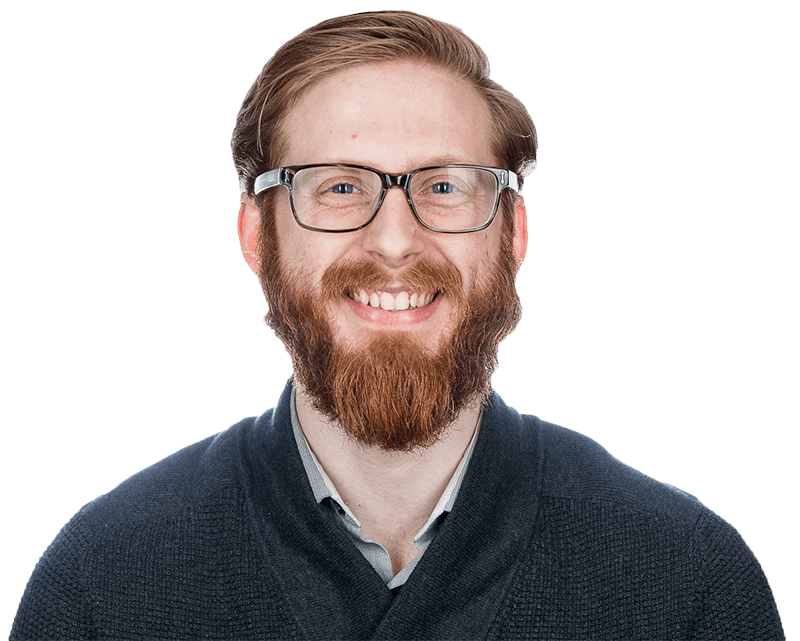 Nate is an integral member of our law enforcement sales team and comes with a wealth of product and industry knowledge.  He has been working with many of our Law Enforcement clients over the past 4 years. He is a talented hockey player and loves a good live concert. Now that we've all been working remotely these past months, the L-Tron team has really missed Nate's signature Friday style – after all, nothing says "The weekend is here" quite like Nate's Hawaiian shirts. 
Gary
As our Michigan counterpart, Gary is well-spoken and easy going. His knowledge bucket includes tons about barcoding, data collection, and tech in general. You can count on him to help you leverage new technology to reduce your costs and maximize your profits – he's got your back! Gary is a big fan of visiting unique breweries, lake life, and attending live concerts in his spare time. 
David G
David is our Industrial Automation person and he's always up for a challenge. Industrial Automation can be a complex field, David is here to fully understand your challenges and find a solution that works for you. Living the good life on the Jersey Shore, our resident basketball enthusiast has decades of technology sales experience and a personable disposition that makes working with him a successful, easy and enjoyable experience. 
David W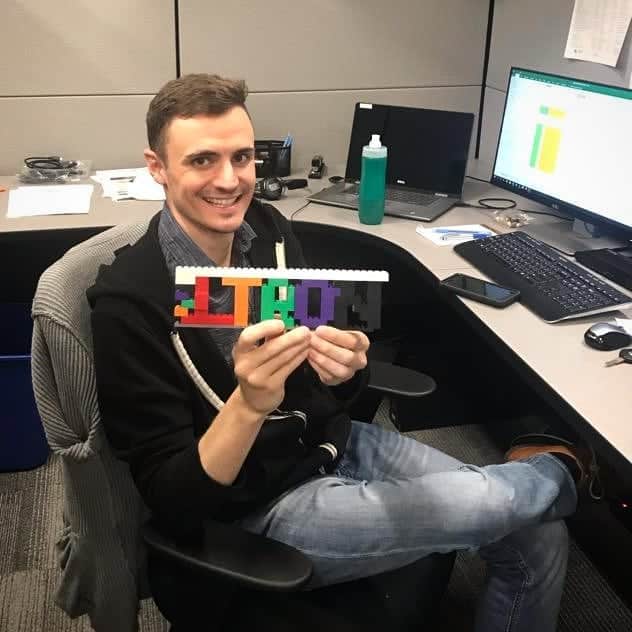 Have you met OSCR? If you make an OSCR360 purchase from L-Tron, there's a good chance you'll chat with Dave at some point. He follows up with customers by providing quotes, completing additional paperwork, pricing and other documentation. Outside of the office, Dave is a huge cryptocurrency enthusiast, dedicated Manchester United soccer fan, and loves staying connected with friends and family by playing online video games.
Alex
Our OSCR360 expert, Alex travels the country, visiting agencies with OSCR360. Alex is extremely charismatic and fun, while also highly knowledgeable and professional. On the road (or during online demos), Alex educates customers on OSCR360 and is the first go-to for more information. At home, Alex's green thumb is evident by the quantity of succulent plants in her Texas apartment, and on Sunday afternoons you can find her on the couch snacking and rooting for the Miami Dolphins!  
Thank you to our team of sales engineers, product specialists & client support team members. Our team is unique because they each have vast knowledge of the products & systems that you use. They have walked in your shoes, understand your pain points and are here to help – however they can, whenever they can.
Let's all raise our glasses to this stellar team in honor of National Salesperson Day. Cheers!