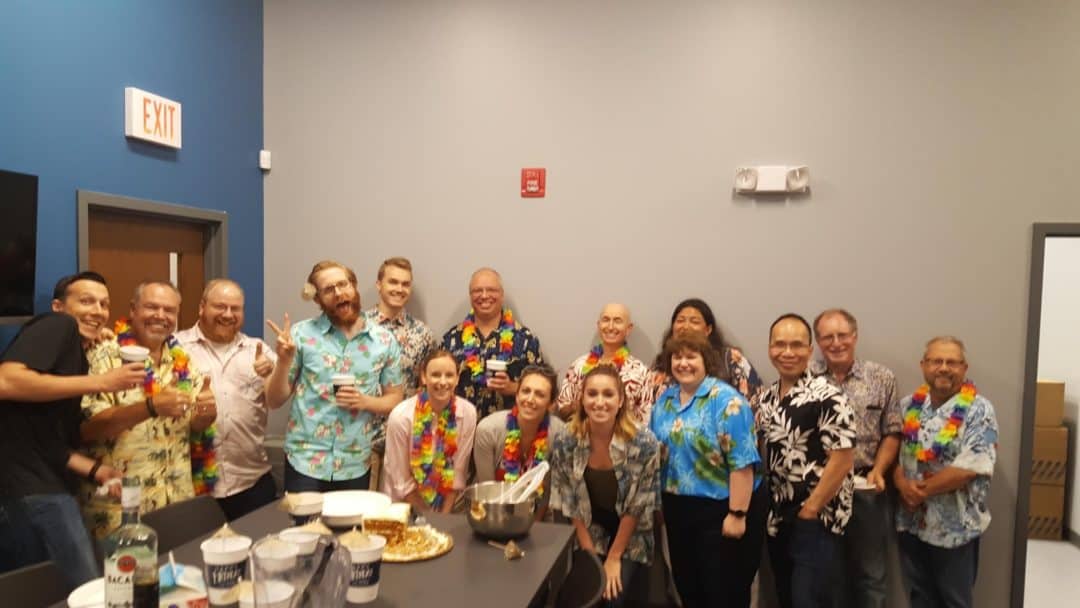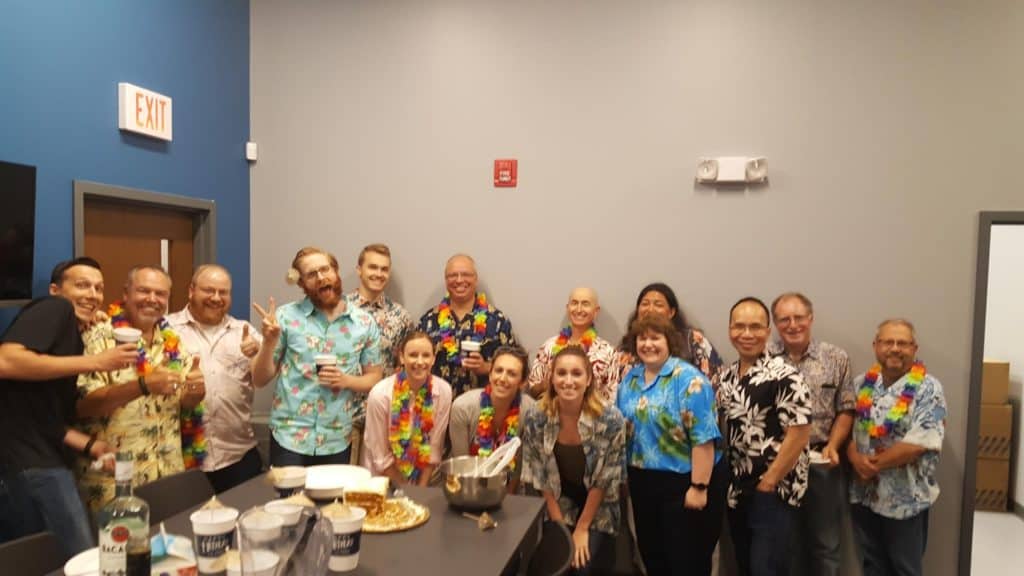 Happy Birthday Nate!
The L-Tron team celebrated Nate's 30th birthday with a Luau in his honor. The whole office wore Hawaiian shirts and surprised Nate with a birthday poster and friendly notes at his desk. Nate instituted "Hawaiian Shirt Fridays" at the office last summer, it has been a tradition ever since. Later in the day we enjoyed carrot cake from Cheesy Eddies (Nate's favorite) and cocktails in the break room. We sang a wonderful rendition of happy birthday and shared a Mai-Tai toast with the L-Tron family. Turns out carrot cake and Mai-Tai's are actually a great combo and the perfect way to celebrate another fantastic year!
Some fun facts about Nate
Nate is an integral member of our Sales Team. He assists many of our Law Enforcement customers, and has been with L-Tron for almost 3 years! He is always rocking wild patterns and is a friendly face throughout the office. During his time with L-Tron, Nate participated in the Gilda's Guys Bachelor Auction to give back to the community & assisted Alex with delivering cookies to various local departments for "Cookies for a Cop." Here are some more interesting facts about Nate:
Favorite snack: Celery
Favorite dessert: Carrot cake
Favorite drink: Dark beer
Favorite pastime(s): Skipping stones, playing hockey and listening to live music
The L-Tron team would like to wish you a very Happy Birthday, Nate!
---
Questions? Interested in learning more about Nate's 30th Birthday celebration & our company culture?
Get in touch with the L-Tron team.
Call 800-830-9523 or Email info@L-Tron.com