Another Opportunity to Back the Blue: 2017 Cookies for a Cop initiative

Our team is proud to 'back the blue.' This past week, we participated in the national Cookies for a Cop and our Fire Friends campaign.
About Cookies for a Cop
Cookies for a Cop and our Fire Friends was founded on December 4th, 2014 as "a way to tell our law enforcement officers that we appreciate them, value them, and want to lift their spirits." (http://cookiesforacop.com/about-cfac/)
Cookies for a Cop is organized annually and allows approved local leaders to deliver cookies to police departments, fire departments and detention centers.
Cookies for a Cop aims to spread #SweetKindness and bring smiles to the faces of Officers.
L-Tron is making an effort to expand the Cookies for a Cop Campaign to other parts of western NY, including Buffalo and Syracuse.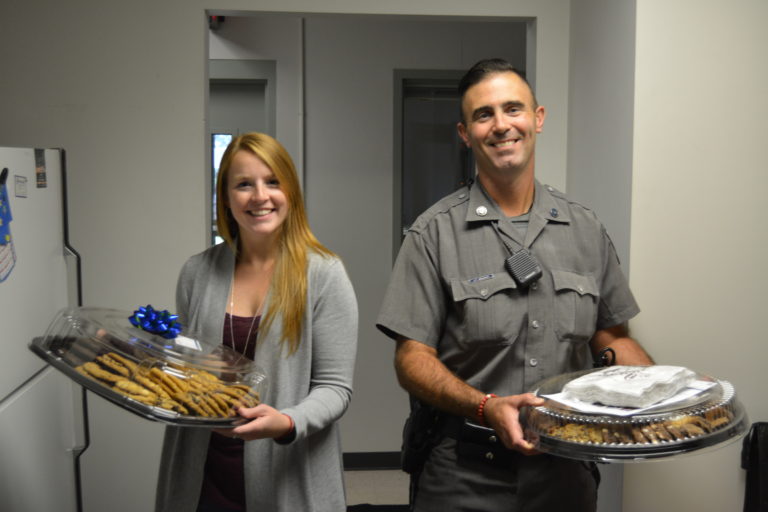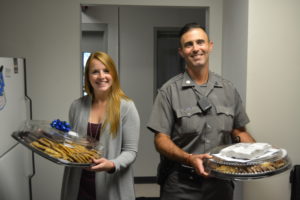 Interested in getting this into your community? Learn how here.
Through the efforts of the local community, we helped to deliver over 700 cookies to the following agencies:
Supporters of Cookies for a Cop

We would like to extend a huge thank you to Classy Cookie & Deli on Park Ave. They donated a tray of 75 cookies to the 2017 Cookies for a Cop cause. Open since 1983, Classy Cookie & Deli is a Rochester staple, and is known for their large variety of old-fashioned cookies and desserts.
BJ's in Victor also offered a 10% discount on their trays of cookies. Because of this, L-Tron was able to purchase 13 trays of cookies and donate to an additional Police Department.
Most importantly, thank you to our Police Officers, Fire Fighters and all Law Enforcement Officials – you have a difficult job. Know that the things you do every day are appreciated by your community. Stay safe!
Questions? Interested in getting involved?
Call 800-830-9523 or Email info@L-Tron.com