L-Tron's Nate Leibensperger Supports the Rochester Chapter of Gilda's Club by participating in the 2018 Bachelor Auction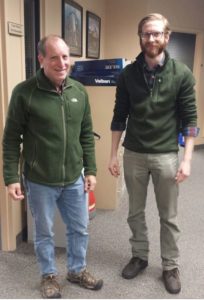 L-Tron is pleased to announce that Nate will be participating in the 2018 Gilda's Guys Bachelor Auction. The annual Bachelor Auction will be held at Anthology on Friday, March 23rd from 7pm to 11pm. Nate has graciously volunteered to be auctioned off in front of 400+ attendees, and all proceeds and fundraising will go towards supporting Gilda's Club programs.
The 9th Annual Gilda's Guys Bachelor Auction promises to auction off 25 of Rochester's most eligible bachelors. These bachelors range in age from 23 and 60 years old. Each bachelor is paired with a date package valued at $300 which includes a gift certificate to a local restaurant, a spa package, and a month long membership at Midtown Athletic club. Typically, bachelor's will "sell" for any amount between $300 and $2,000. The event encourages attendees to mix and mingle with the bachelors before the auction, and provides free food and a cash bar.
Tickets are $30 in advance and $40 at the door. Purchase tickets here.
About Gilda's Club Rochester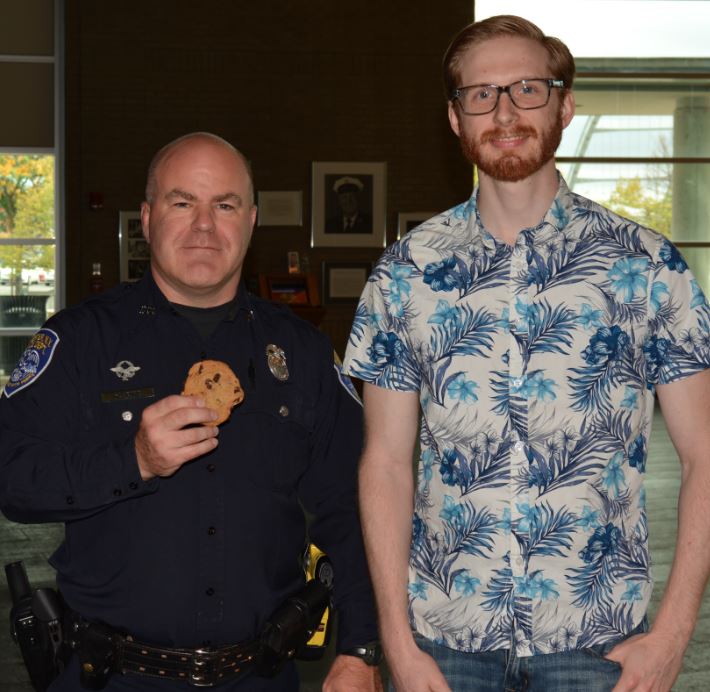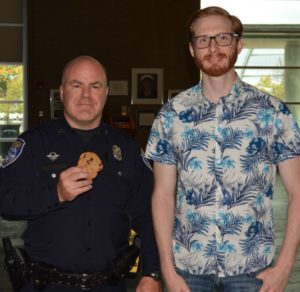 Gilda's Club Rochester has been serving Rochester families for almost 60 years. The organization receives over 17,800 visits yearly and offers 1,200 free programs to men, women and children affected by cancer. Their programs provide social and emotional support to anyone affected by cancer within the Rochester community.
L-Tron is proud to give back to the Rochester community. Several members of the team will be attending the Gilda's Guys Bachelor Auction for a night of fun. Additionally, we are fundraising internally to show our support for Gilda's Club and Nate.
Learn more about Nate
Nate has been with the L-Tron Corporation for a little over a year. His quirky personality fits in well with L-Tron's culture and brings an element of fun to the team. Nate initiated a "Hawaiian Shirt Friday" trend over the summer, and he loves to heckle Cathy in our Operations department. He enjoys live music and tacos. Nate also likes to give back to the Rochester community. In addition to volunteering for the auction, he assisted Alex & the L-Tron team with our "Cookies for a Cop" initiative, by delivering cookies to several local law enforcement agencies.
Favorite Food(s): Tacos & Chicken Wings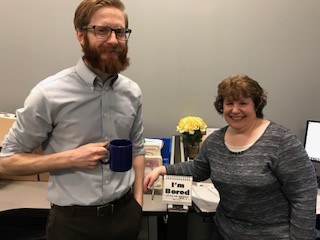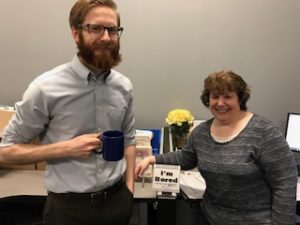 Favorite Restaurant: John's Tex Mex
Music Preference: Funk/Rock/Folk/Rap/Reggae/Americana
(a little bit of everything)
Hobbies: Playing Hockey
Birthday: July 17th
To support Nate, donate to his Gilda's Guys Bachelor Auction fundraising page here.

Questions? Interested in learning more about how we give back?
Get in touch with the L-Tron team.
Call 800-830-9523 or Email info@L-Tron.com