L-Tron representative presented at the Annual Advantech IoT Channel Partner Certification Training 2018
L-Tron attended the 2018 Advantech IoT Channel Partner Certification training from Wednesday, February 28th through Friday, March 2nd in Cincinnati, Ohio. L-Tron is proud to announce that Jeremy led a session on Remote I/O for Oil & Gas on Friday morning to all attending Advantech Partners. Application breakout session topics included Modular Platforms, Wireless Connectivity, and Rackmount PCs.
This year's training focused on: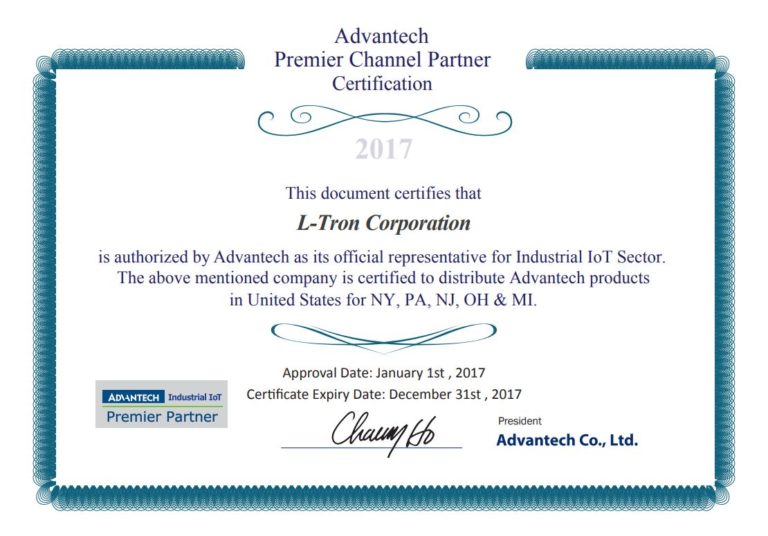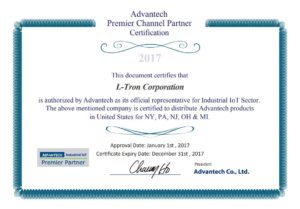 Modular computing
Rackmount PCs
Modular platforms
Wireless connectivity
Managed Ethernet switches
L-Tron has been a premier Advantech partner for many years. Last year, we were one of their top performing partners and we were presented with the Premier Partner Award for 2017. Founded in 1983, Advantech aims to provide customers with reliable system components for a variety of automation applications. Whether you are ready to upgrade your Industrial PC platform, trying to improve your performance on the manufacturing floor, or just starting to consider an Industrial PC, L-Tron can help you navigate the Advantech product catalog and determine your specific needs.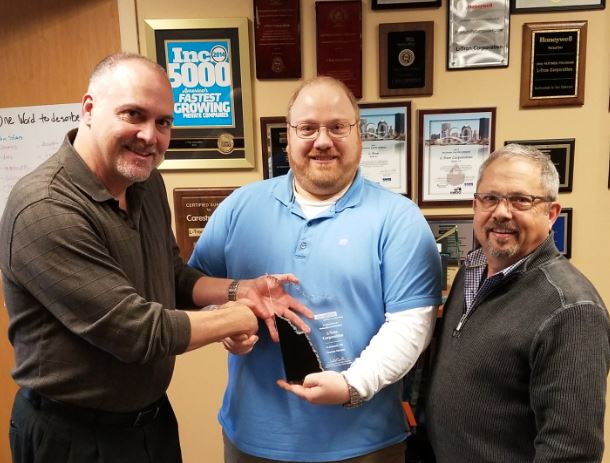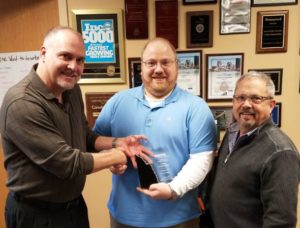 An Application Story
(Remote I/O for Oil & Gas)
Jeremy was proud to represent L-Tron and present an Application Story: Remote I/O for Oil and Gas on Friday March 2nd for all Advantech partners in attendance. This presentation focused on the key benefits of the solution and the system architecture required to complete the implementation. Key success factors included:
Understanding the customer's application requirements.
Proposing a full-proof and viable solution with configuration options.
Utilizing product knowledge and application awareness.
Delivering the product within a specific time frame.
Utilizing the quality and longevity of Advantech products.
Providing technical support to the customer.

Questions? Interested in learning more about our partnership with Advantech?
Get in touch with the L-Tron team.
Call 800-830-9523 or Email info@L-Tron.com