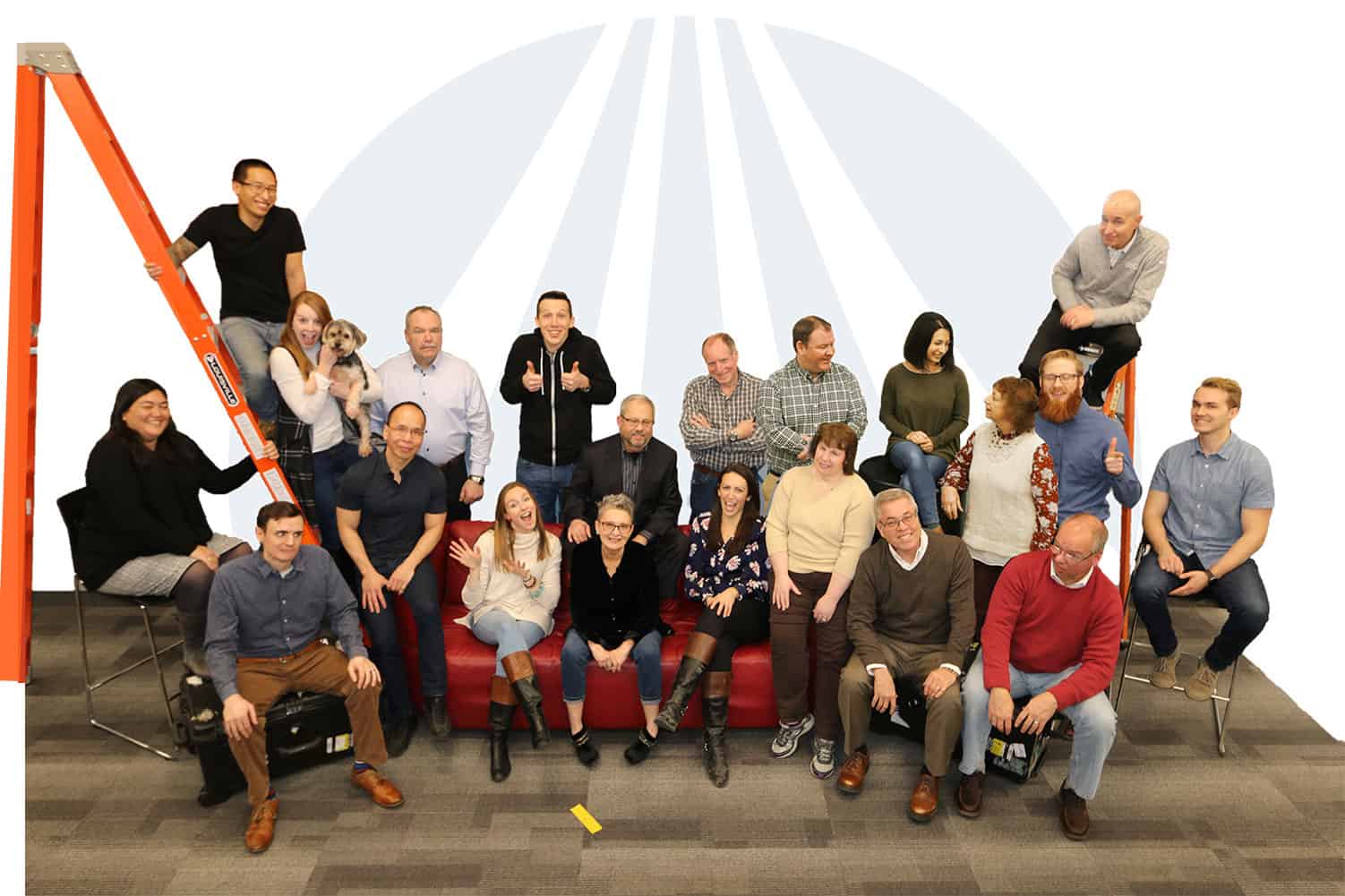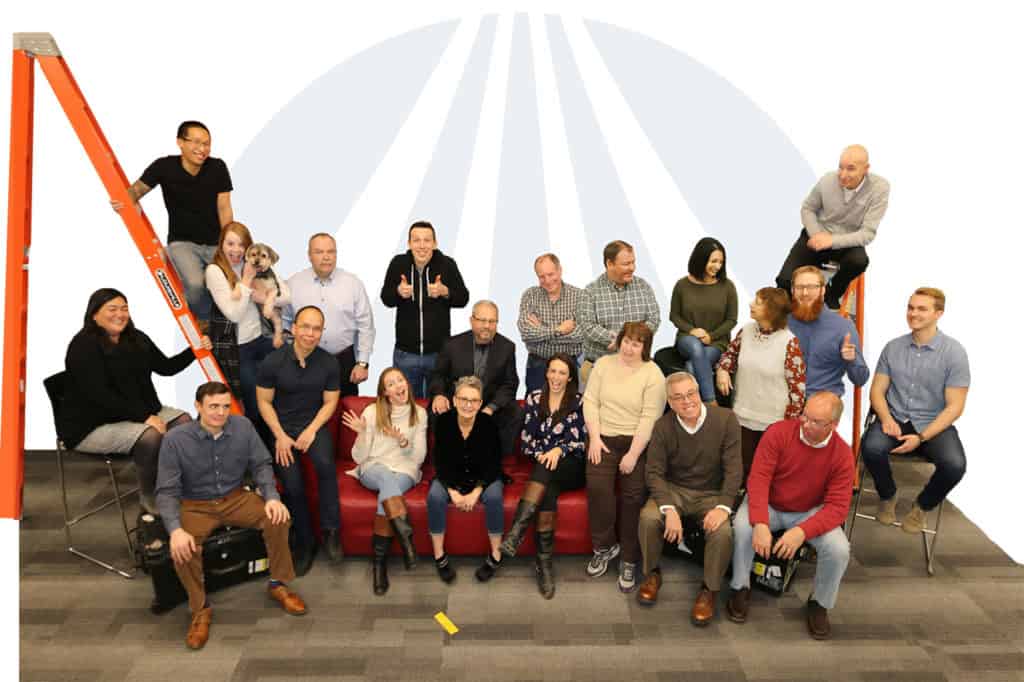 Finding Growth and Opportunities during COVID-19
COVID-19 has presented challenges in all areas of business (and life!) and touched almost every corner of the world.
When my partner RAD and I first learned about COVID in early 2020, we began to prepare a plan, should the virus eventually spread to the United States and to New York State. Sure enough, in March 2020, the first cases were documented in the state, so we immediately and proactively started to prepare for the possibility of moving our business remote. Ten days prior to the state mandate (NYS on PAUSE), we initiated and implemented a strategy for the majority of our workforce to work from home. Although we quickly received government approval as an essential business, we felt it was best for the safety and well-being of our employees to continue a work-from-home program and establish a comprehensive safe workplace policy and procedure for the entire company.
Looking back, our commitment to the safety and health of our employees, exceptional performance, and full transparency with our internal and external customers, as well as our manufacturing partners, enabled us to keep our doors open and our operations running to full capacity. This remained the case, even as our state and local region peaked in its number of COVID cases,
Growth and Opportunities during COVID
All along, we have maintained tight eyes on the rapid changes and challenges our team, clients and partners were facing (and are continuing to face). With those challenges top of mind, we shifted our marketing strategy in order to rapidly keep our team, our clients and partners informed of any company shifts or changes. Its been an adaptive process as well as an opportunity for innovation. We continue to adapt and shift today to better meet the needs of all whom we serve. For me, those early days were certainly a whirlwind, as I found myself on frequent calls with vendors to ensure that there were no gaps in the supply chain, developing eCampaigns and website content to keep our customers informed of any business changes, continuing to lead our marketing and operations teams, and creating and implementing a safe workplace policy. We asked questions everyday: What does our team need for support? How do we improve our culture? This was all in addition to the behind-the-scenes, high-level business strategy and decision-making happening at the same time. The key was to maintain a seamless transition and to continue to thrive.
Have we had setbacks – yes.
Was it easy? No.
Is it easy now? No.
Is it worth it? Absolutely.
We will come through this a stronger company with a more connected team. I am extremely grateful to our entire team who bring their A-game every single day. Stabilizing, sustaining, and growing your business in the midst of a world crisis is not for the faint of heart, however it is the highest form of innovation delivered by the human spirit – it is called perseverance.
L-Tron is an essential part of the supply chain in the fight against COVID, as we engineer and provide critical healthcare components to several key manufacturing clients. These healthcare technologies are used in COVID testing and diagnosis. Our Law Enforcement technologies have also played a vital role during the pandemic by reducing time on-scene for Officers and decreasing in-person contact at roadside stops and during investigations. I am extremely pleased to say that we have maintained our consistent level; delivering exceptional service and performance excellence to the healthcare and public safety frontline throughout the pandemic, fulfilling every order to our 100% quality standard. Our team has collaborated effectively and vigilantly, and I am thankful for their dedication. Every accomplishment takes a caring team!
Our team continues to be resilient. Despite an initial 20% drop in web traffic and sales, we rallied, maintained an agile and innovative mindset and shifted to maintain sales and growth. Currently, our website traffic is up 30% year over year, and we are seeing our business shift back to "normal."
Morale and Culture
Although no easy feat, our team has managed to maintain the L-Tron culture and morale that we are proud of here. We support one another, lift each other up, and embrace the unique quirks that thrive in all of us. RAD and I had a goal of keeping our entire team working throughout the pandemic. We adjusted our team & business quickly, and all team members shifted to take on new responsibilities to do whatever was needed. We are so proud to say that we did not furlough or layoff a single employee.
One concern when we shifted to remote work, was that our team would miss one another and the physical, in-person connections we've had on a daily basis. In order to maintain our company culture, we've connected on web platforms for daily/weekly check-ins, group games, happy hours and more. Video chatting via Zoom or Microsoft Teams has allowed us to spend time together virtually, even while away from the L-Tron office. We have also utilized video conferencing to hire two new employees, onboard them and ensure that they were a fit for our company culture. All that said, we can't wait to eventually resume in-person team building events.
Any Challenge is an Opportunity
Despite the challenges and setbacks presented due to COVID-19, our business and our team have met many milestones & accomplishments. In September, we were proud recipients of two Rochester AMA Pinnacle Awards for "Best Small Business Campaign" and "Best Website." These awards confirm what our team knows; we are resilient, passionate and will rise to meet challenges together. We will continue to search for growth and opportunities during COVID – and beyond.
As a company leader, I have learned over the years that the challenges we face help us reshape our future through innovation – and often it is the simplest of things that get us there. Our business will continue to evolve and the world will change around us, but any team with the heart, soul, passion, and drive – such as the amazing team I am proud to lead at L-Tron – will find success, even in the midst of a world crisis.
---
Interested in reading more leadership blogs & articles by Gayle? You can also connect with her on Linkedin, here.