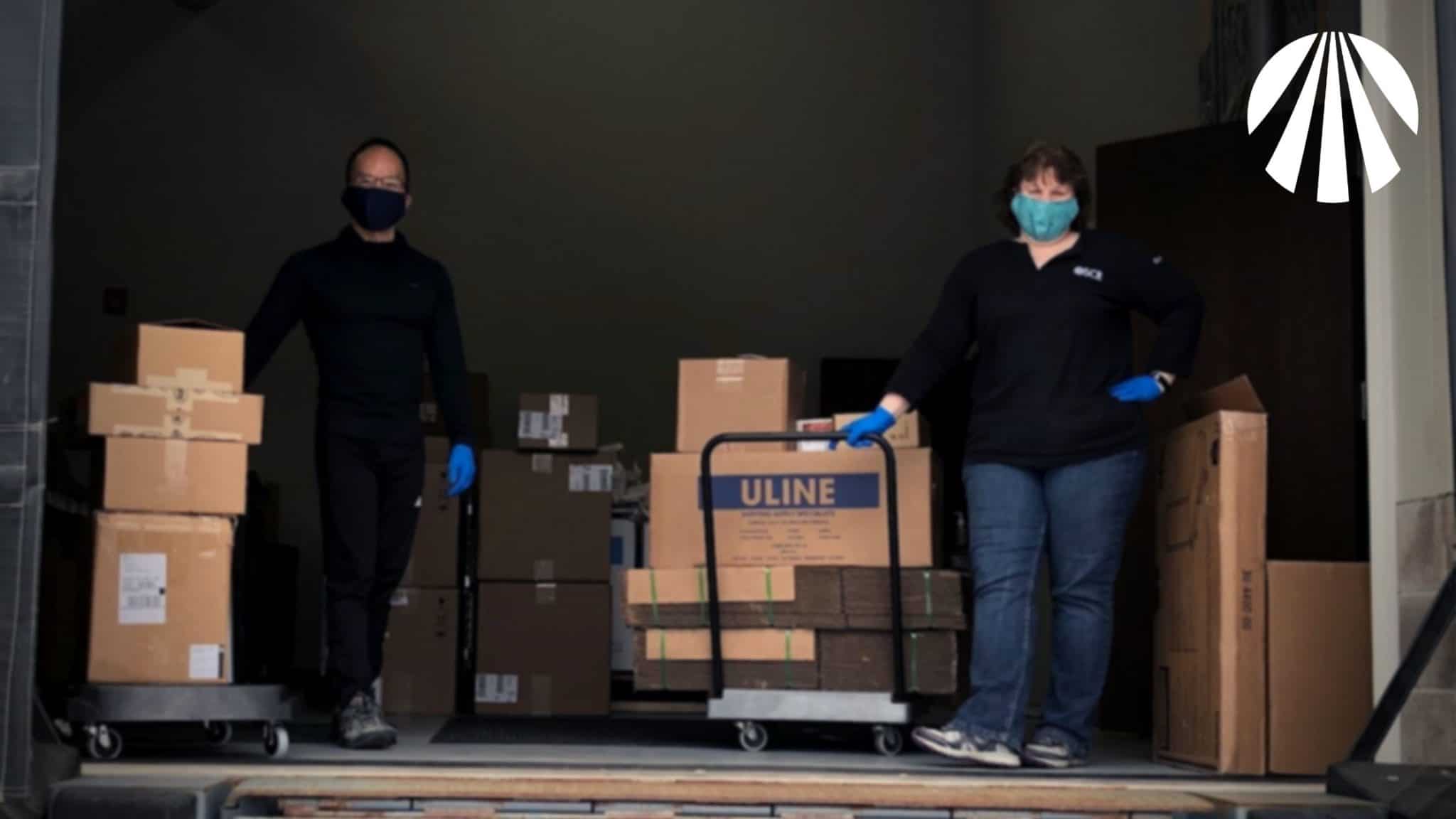 Our Commitment to Employees & Clients – What is L-Tron doing to maintain a safe workplace?
"Our number one priority is the safety and well-being of all people. Our Safe Workplace Policy and procedures utilize CDC guidelines and meets New York State Requirements to support the safety and well-being of our employees, our clients and our partners."

L-Tron Leadership
---
The safety and well- being of our employees, clients and partners is our number one priority. L-Tron's Safe Workplace Policy was implemented as a result of the New York State Pause initiative and to keep our team, clients, friends, and family safe in light of COVID-19. Below is a condensed version of our Policy. If you would like to see a full version, please fill out the contact form at the bottom of this page. A PDF of our full Safe Workplace Policy will be emailed to the address you provide.
Health & Wellness
To maintain health and wellness, in adherence with government initiatives, and to do our part to control the virus, we have implemented a Safe Work Place Policy. This includes (but is not limited to):
Local & State Requirements
We comply with all local and New York State requirements and we adhere to CDC guidelines.
Onsite Personnel
All on-site personnel are designated essential and are members of the L-Tron Operations Team.
All perimeter doors at the L-Tron building will remain locked at all times
Approved personnel will enter via designated doors only. [only one person at a time is allowed in the entryway].
Daily, self-administered health screenings including temperature checks are required for every person who comes on site.
All information about an employee's illness will be treated as a confidential medical record in compliance with all federal, state and local public health reporting requirements.
Face mask or face covering must be worn [covers nose and mouth]
Minimum 6 ft distancing required at all times.
Social distancing and traffic direction markers are posted in common areas – via tape or signs that denote 6 ft. of spacing
Onsite Work Prohibited
L-Tron reserves the right to prohibit an employee or another individual with a confirmed positive test, anyone who is displaying symptoms (even without a confirmed positive) or has been in close contact with someone with a confirmed or presumed positive test for an infectious disease, from entering onsite facilities, programs and functions.  L-Tron reserves the right to determine if any entry introduces a recognized hazard to the workplace and the restriction protects the safety and health of employees, customers and others. Where possible, every effort will be made to accommodate such employees prohibited from onsite work with remote or alternative work. L-Tron is in compliance with local health authority guidance and regulations, including requesting employees to comply with self-quarantine requirements. 
Remote Team & Visitors
Our Remote Team is enabled to work remotely and will continue to do so as needed.
There will be no unscheduled visitors or meetings allowed on site. Visits to the building must be approved by L-Tron Site Manager. All approved visitors must follow the same protocol that onsite personnel adhere to.
Maintaining a Healthy Work Environment
PPE & Cleaning
L-Tron provides onsite employees with an acceptable face covering at no-cost to the employee. 
We adhere to hygiene and sanitation requirements from the Centers for Disease Control and Prevention (CDC) and Department of Health (DOH).
L-Tron provides and maintains hand hygiene stations for personnel, including hand washing with soap, water, and paper towels, or an alcohol-based hand sanitizer containing 60% or more alcohol. 
L-Tron provides and maintains disinfectant supplies (disinfectant wipes, sprays and gloves)
Travel
L-Tron continually evaluates the risk of employee exposure to the infectious disease from business travel, and may restrict, cancel or ban business travel as necessary to minimize or prevent risk of infection.
In making such determinations, consideration will be given to any travel bans or advisories issued by government agencies, including the U.S. Department of State and the CDC.
Personal Responsibility
We each have the power to slow the spread of the virus. At L-Tron, we always think of others first. Top of mind for us is remembering the family members and people who are at home who may come in contact with any of our team members. We each have a responsibility to each other to keep each other safe and healthy.
Every day, we each have a personal responsibility to:
Employees are responsible for their own activities and lives outside of the L-Tron office.
Always practice safe distancing guidelines.
Practice masking guidelines.
Clean and disinfect frequently touched surfaces. 
Know how to protect yourselves and others. We encourage team members to stay informed about the virus and what is happening in the world. 
Keep your co-worker's safety and well-being in mind.
Employees are encouraged to bring their lunch from home.
Empower & remind each other to adhere to safety policies. We work to keep one another safe. 
Team member's suggestions for continual process improvements are welcome. Please bring your suggestions to the Operations Manager 
Set aside time to take a walk or step outside, practice self-care. 
We are committed to the safety and well-being of every human.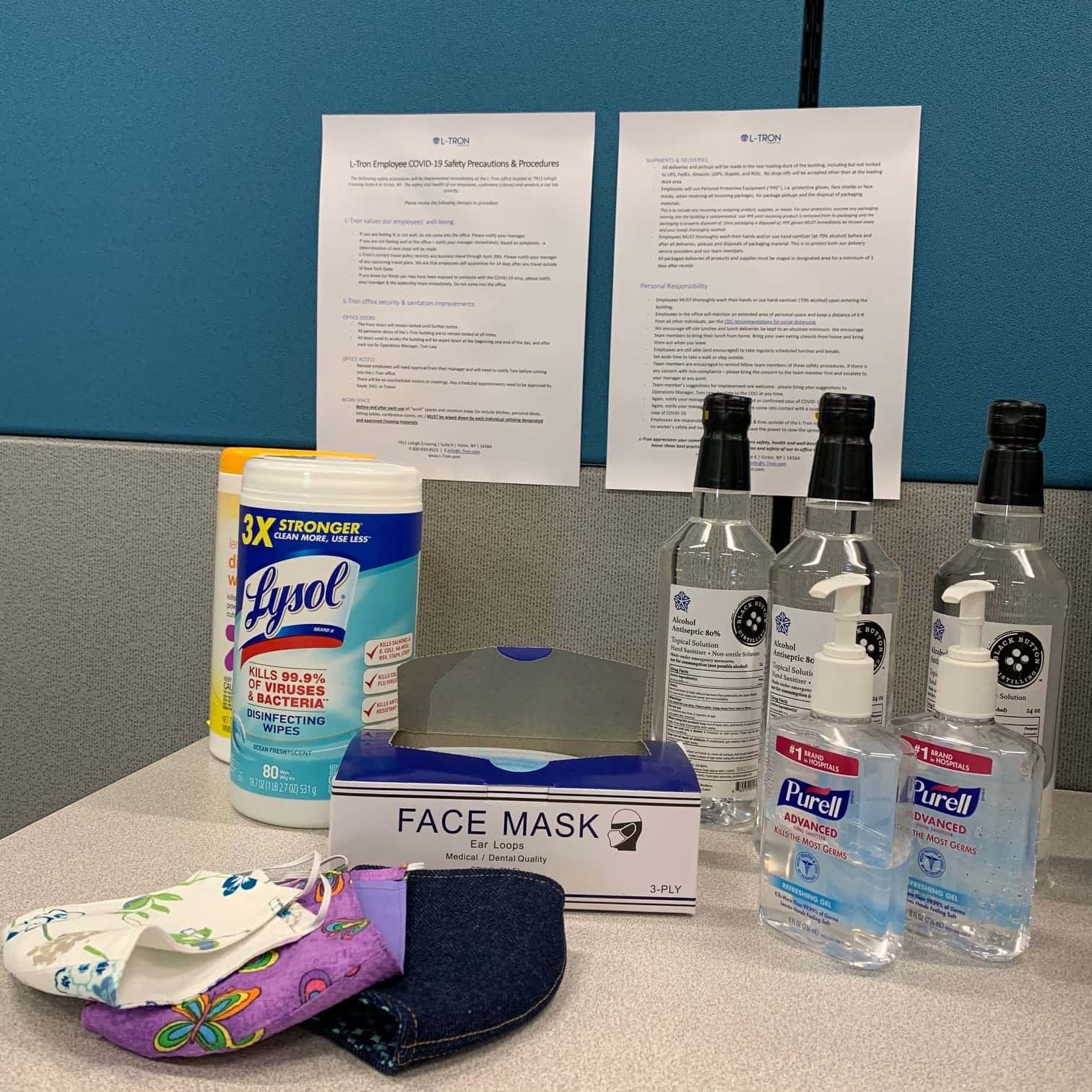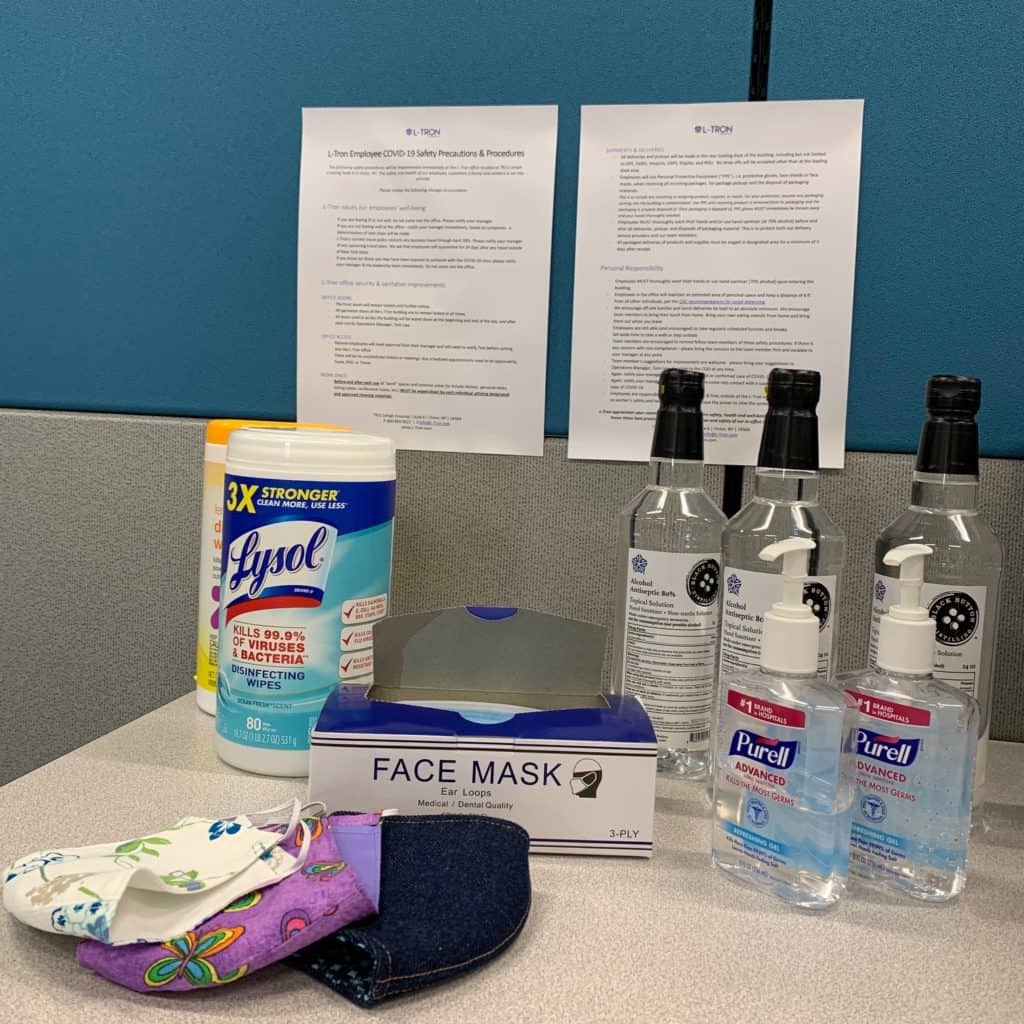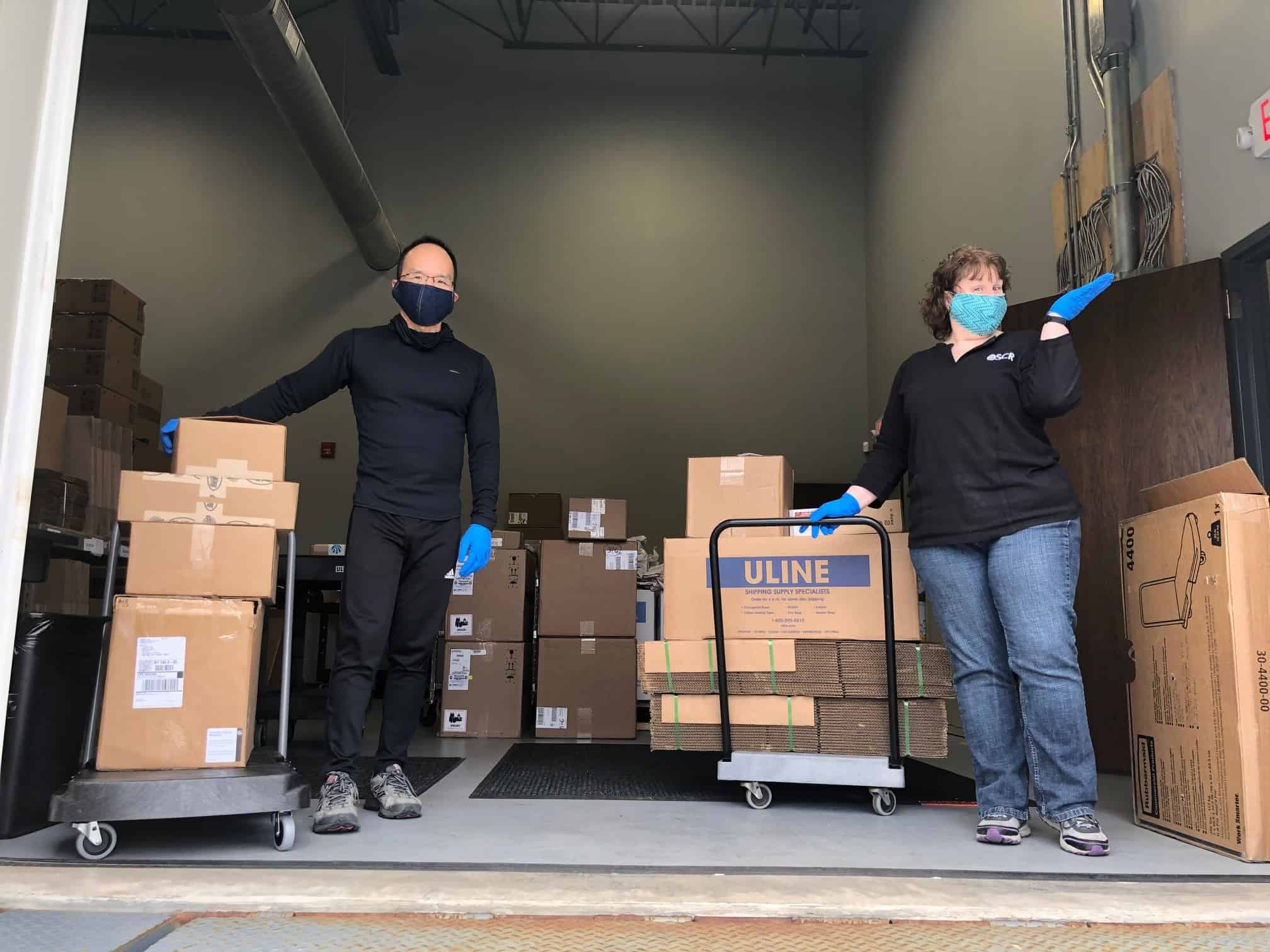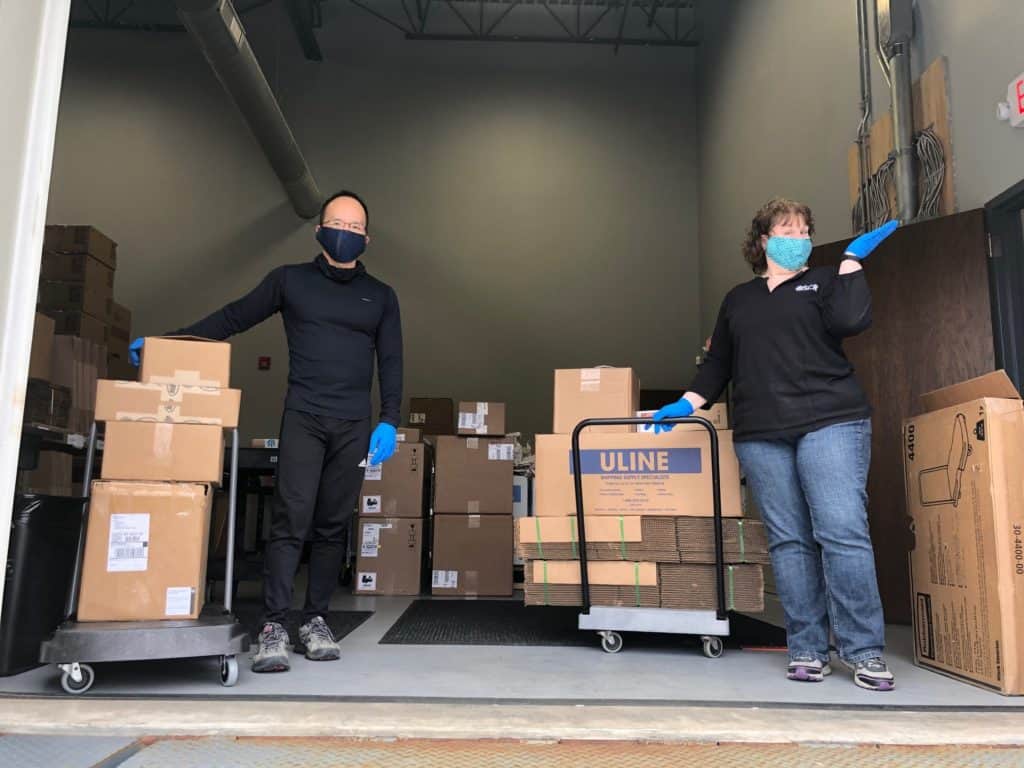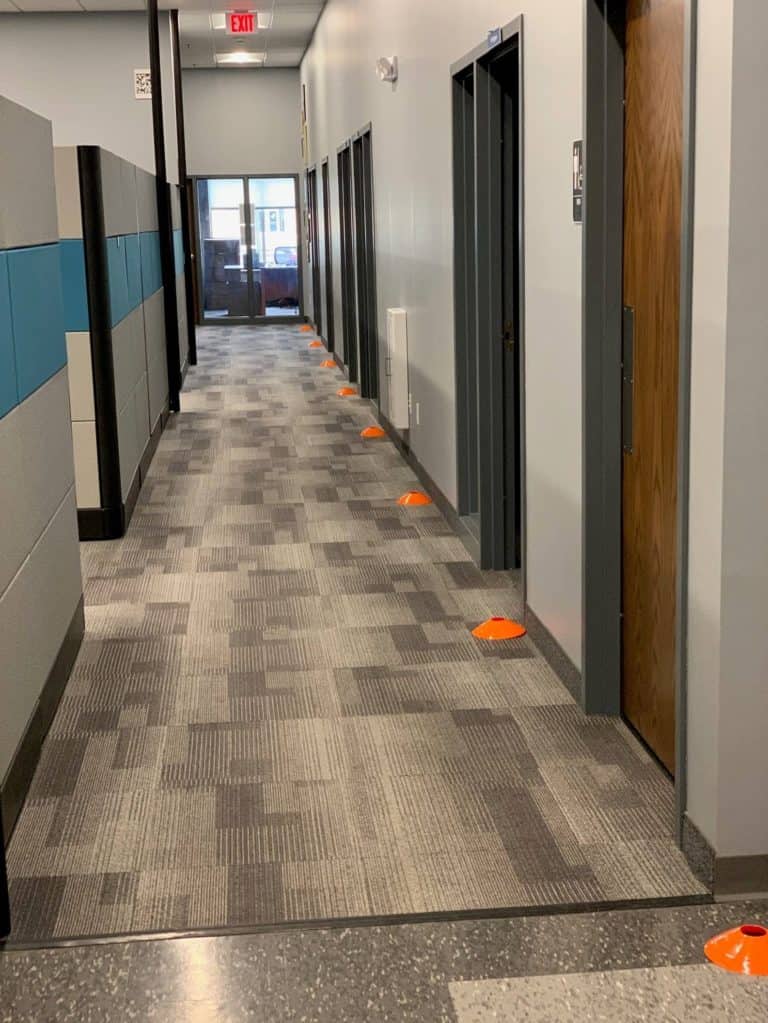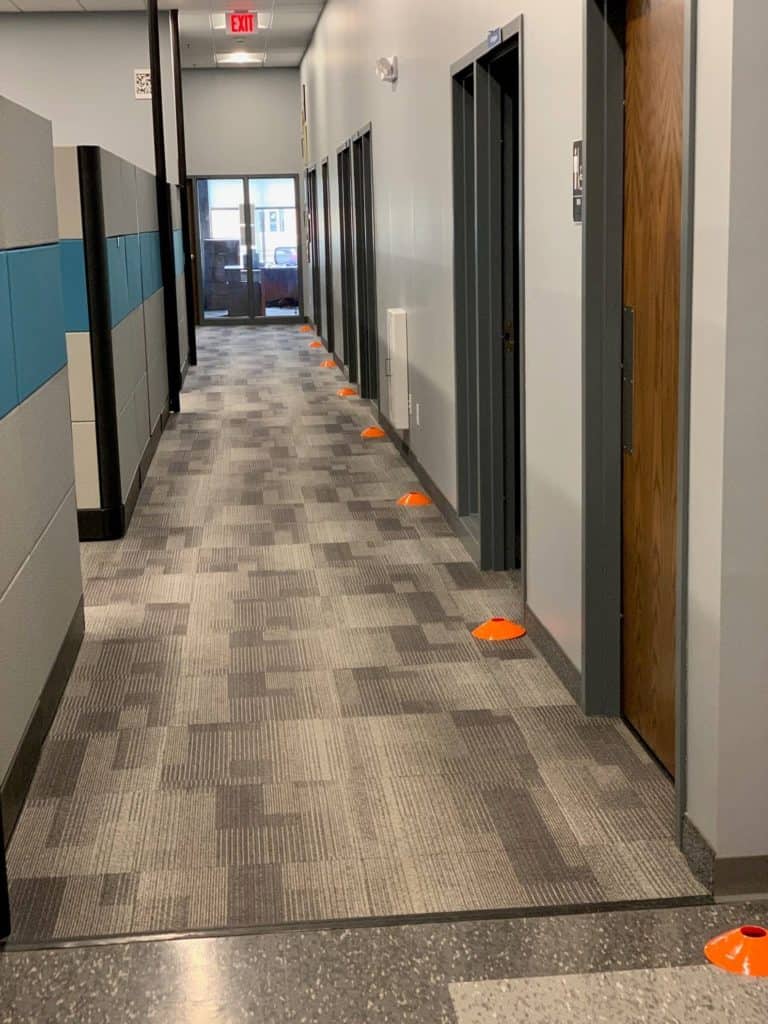 ---
Contact Us
Questions?
Interested in learning more about our safe workplace policy or receiving a copy of the full PDF?
Fill out the contact form and we will contact you on the same business day.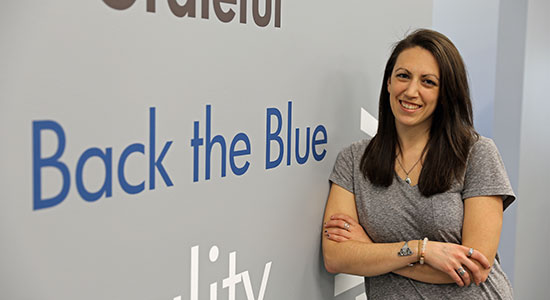 To request a copy of the L-Tron Safe workplace policy, please fill out the form below: