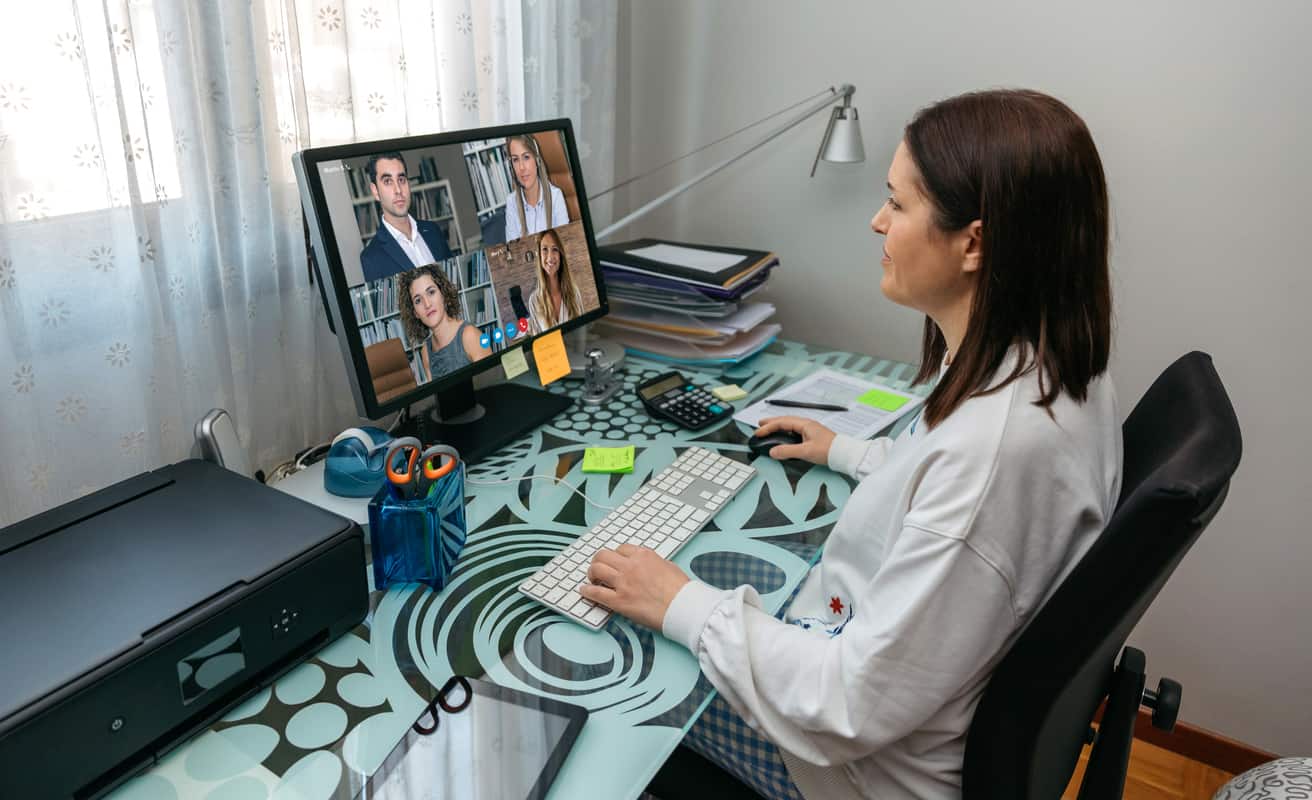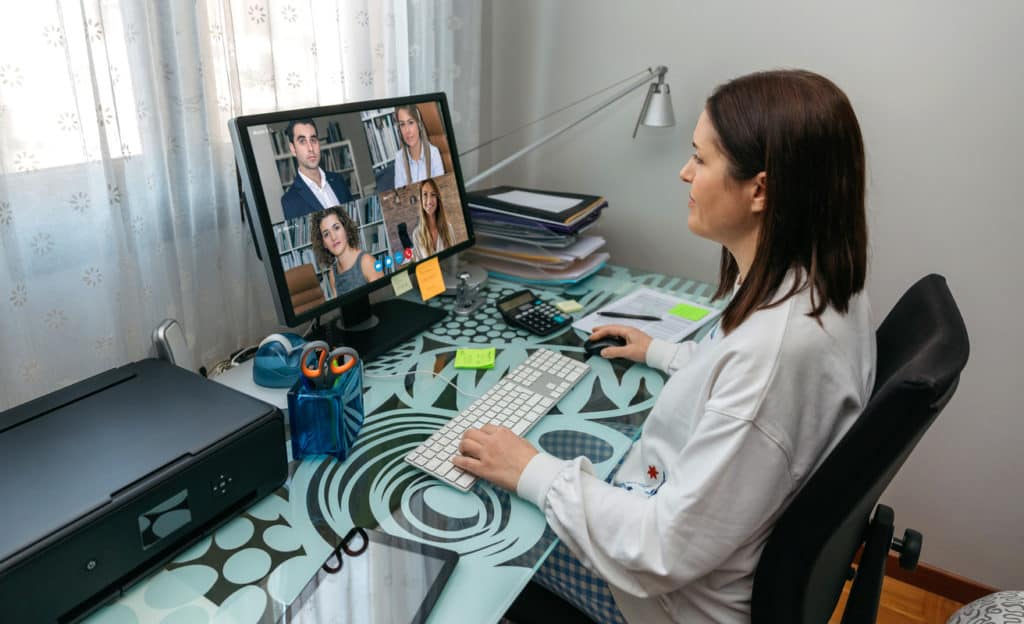 We recently blogged about the changes that we have experienced over the past 8 weeks of the Coronavirus pandemic. Check out our blog on adjusting to working remotely here. Our transition to working from home during COVID-19 has been relatively seamless, thanks largely in part to the measures and proactive approach our leaders took in early March. How has your company adjusted, and what technology do you need to work from home?
As a technology company, we have been fortunate in that we were prepared with the equipment needed to move our day-to-day operations to almost completely remote. We do have a limited number of essential employees continuing to work from the office location to keep our shipping operations running smoothly. These employees are following recommended protocols to protect their health and safety, which is our number one priority.
What technology have we implemented to streamline processes and make working from home easy? What technology do you need to work from home during COVID-19?
Here is a peek at some of the tech we're using at L-Tron to keep things functioning smoothly.
1. Remote IP Phones (aka "Hot Desk" phones)
The week before COVID-19 took off in New York State, our CEO, RAD DeRose, converted six of the essential office phones to remote IP phones. Everything was up and running quickly, allowing for a fast, seamless transition to remote work.
First, essential phones were taken home with the phone operators and plugged into their home router with an Ethernet cable and POE injector, which carries both electrical power and internet connection. After connecting, they entered a Hot Desk extension number, followed by their original extension number. This process allowed the phone to act as their original desk extension. Now, when someone calls and dials a specific extension, the Hot Desk phone will ring wherever it is. We can easily transfer calls to other extensions, just as we would be able to at the L-Tron office.
2. VPN (Virtual Private Network) and Remote Desktop
The company's VPN (virtual private network) and Remote Desktop work hand-in-hand to allow employees to access everything they would normally use at the office. The VPN lets us access our L-Tron servers and company shared drive, which stores all of our documents and electronic files, on a private network. Remote Desktop allows us to access the same computer desktop we would have in the office, from home. Remote Desktop lets us quickly access critical software programs like our CRM or accounting software.
3. Communication Platform
Collaboration is integral to L-Tron's success, so when we realized we would no longer be able to work side-by-side at the office, we knew we needed a program to keep us all connected.
Although there are many technologies available for this purpose, we chose Microsoft Teams. We can connect via instant message, voice call or video call. Each of these modes can be used one-to-one, in small groups or in large groups. We're using Microsoft Teams not only for business meetings and brainstorming sessions – but also for virtual team building.
4. Video Conferencing
There are a myriad of video conferencing tools available for businesses, organizations and individuals. Our team enjoys replicating the feeling of a conference room-style meeting using a video conference platform. When everyone participates in this form of meeting, we each receive clear and consistent messaging, which keeps us all on the same page. Video communication allows us to see one another's faces – an important part of making positive connections within the workplace.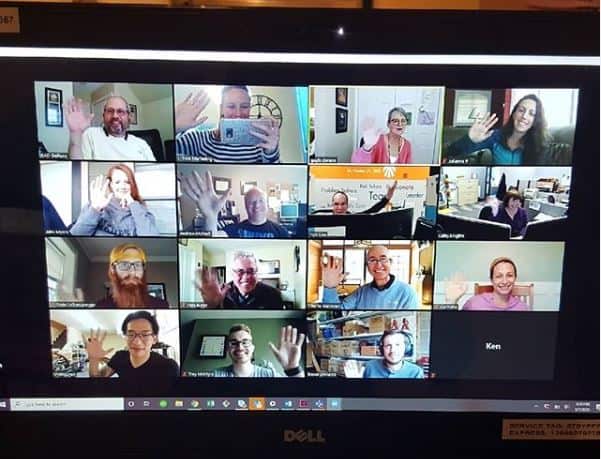 5. Company Culture & Morale Tools
Although we can't hang out and enjoy in-office celebrations, virtual tools have allowed us to continue socializing with one another. Socialization during this time of social distancing is a huge factor in maintaining personal wellness. We have an online thread to check-in with one another, say hello, and just be goofy. We also try to keep morale positive by hosting virtual happy hours and playing online games with one another. These games include Psych!, Scribble IO, and several others.
---
What technology do you need to work from home? What is your business using to keep afloat through these extraordinary times? What's working? What isn't?
Let us know how L-Tron can help. We love to hear from you. Share your technology, WFH tools, and ideas for improving your remote office space @LTronCorp.