While big businesses and major corporations have received attention for COVID-19 efforts and the economic impacts of the pandemic, small/medium businesses (SMBs) are quietly proving to be integral behind the scenes. One local SMB, L-Tron, discusses the balancing act of delivering quality and service excellence, supporting critical healthcare and law enforcement efforts, and exceeding recommended safety practices for its internal team members, as an essential NYS business.
L-Tron Contributions to COVID-19
L-Tron, headquartered in Victor NY, is a New York SMB (small to medium-sized business) in the technology industry. For L-Tron's owners, Gayle and RAD DeRose, service and quality excellence have always been top priority. Now that "business as usual" has drastically changed due to the COVID-19 pandemic, the co-owners of L-Tron quickly adjusted typical operations, while the Company's commitment to their clients remains the same.
L-Tron is as an essential business as defined by New York State Executive Order 202.6, vital to both the critical healthcare and public safety supply chains. In the healthcare sector, L-Tron Engineers supply custom-configured components for seamless integration into mobile x-ray machines and antibody blood analyzing tests, both of which are used for Covid-19 diagnosis, treatment, and study by medical professionals. In the public sector, the company's 4910LR driver's license reader and OSCR360 crime scene processing technology enables law enforcement agencies to fulfill public safety responsibilities while prioritizing officer safety and efficiency.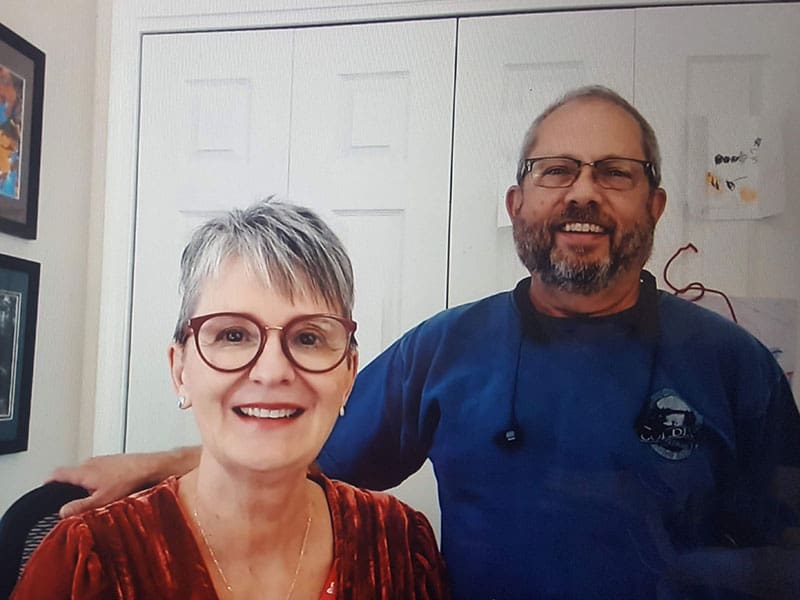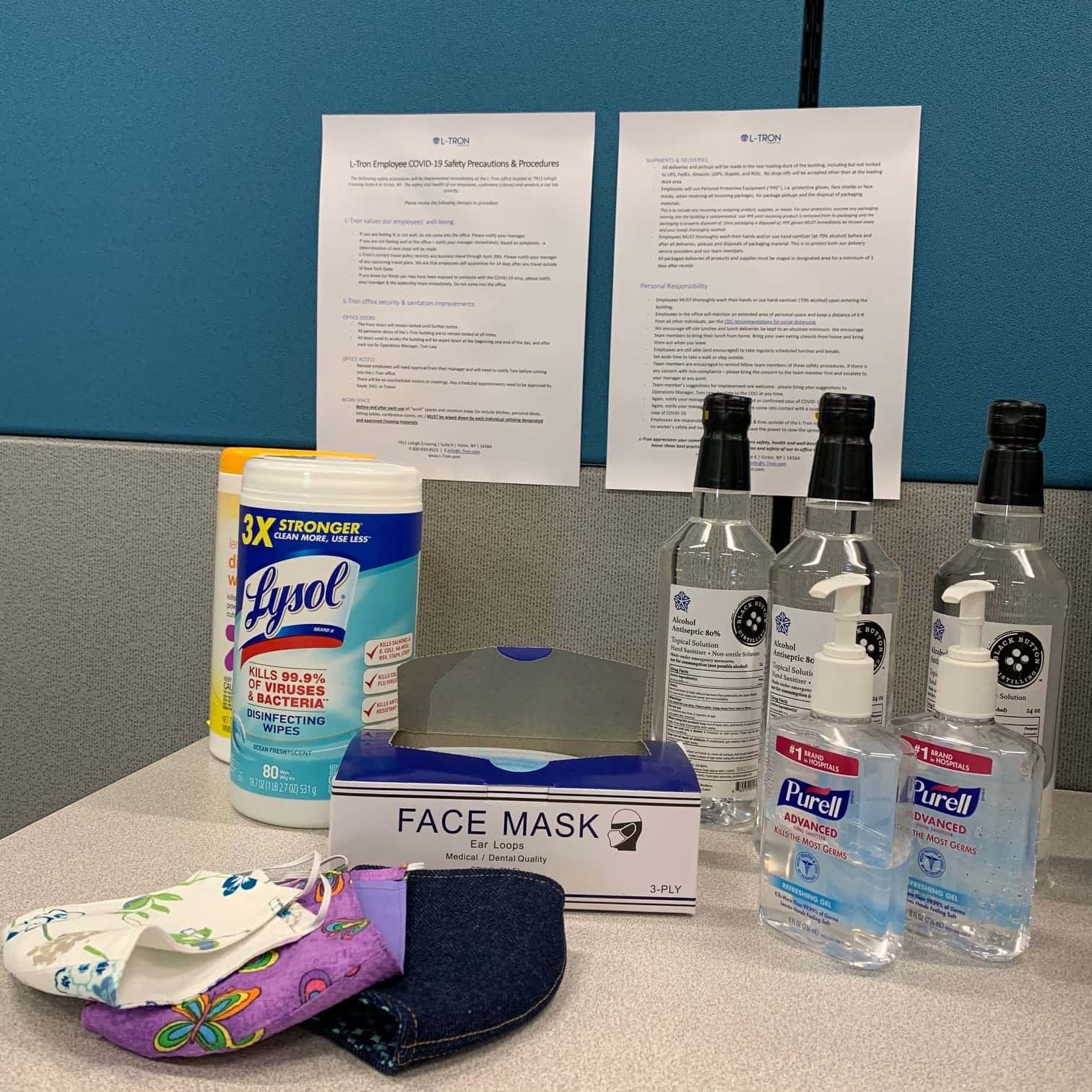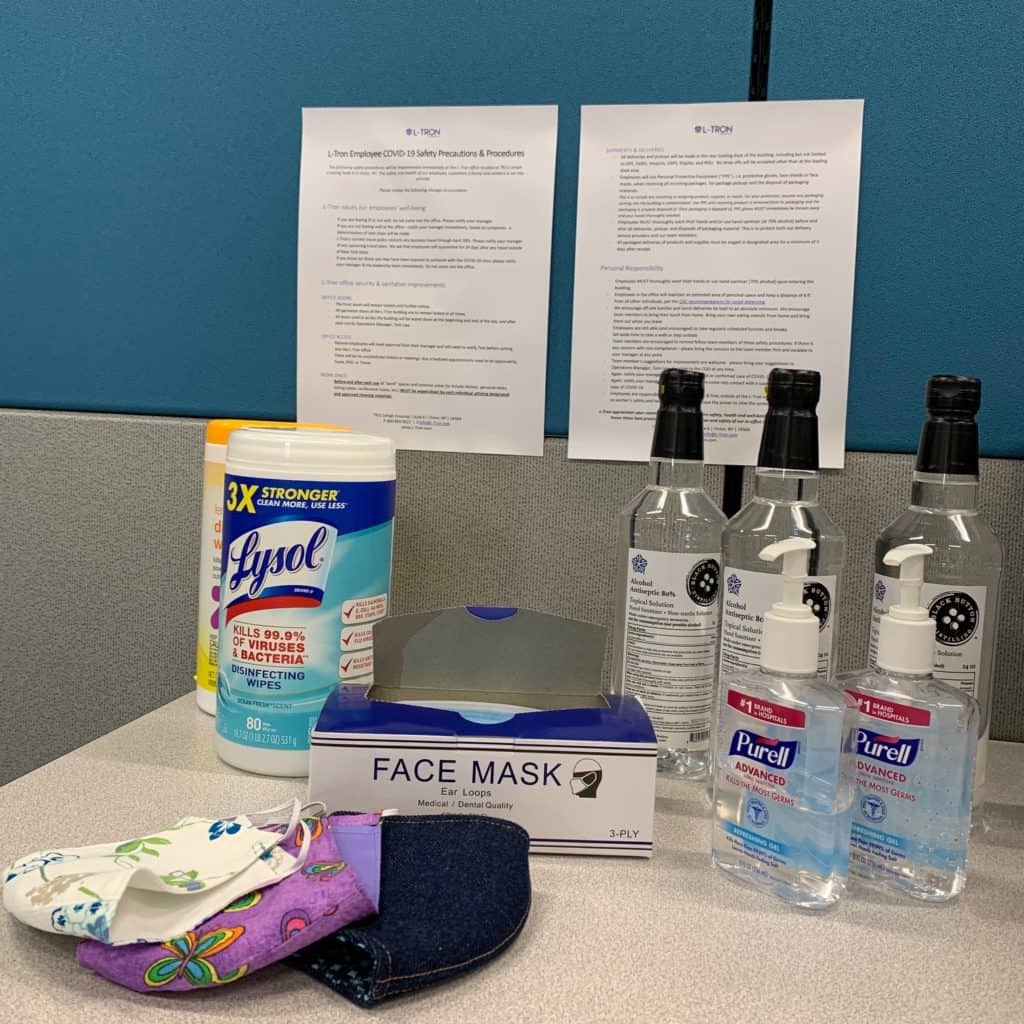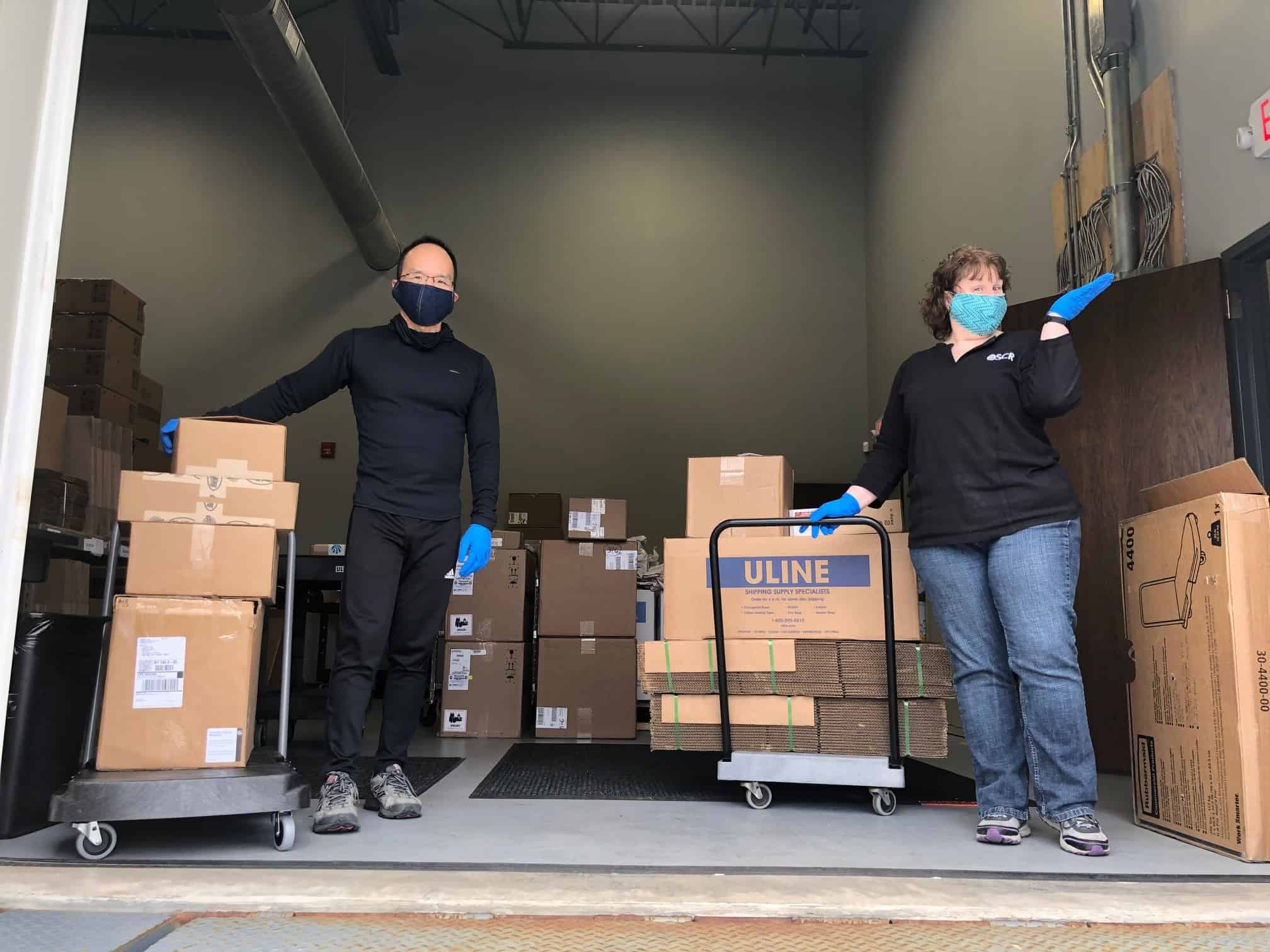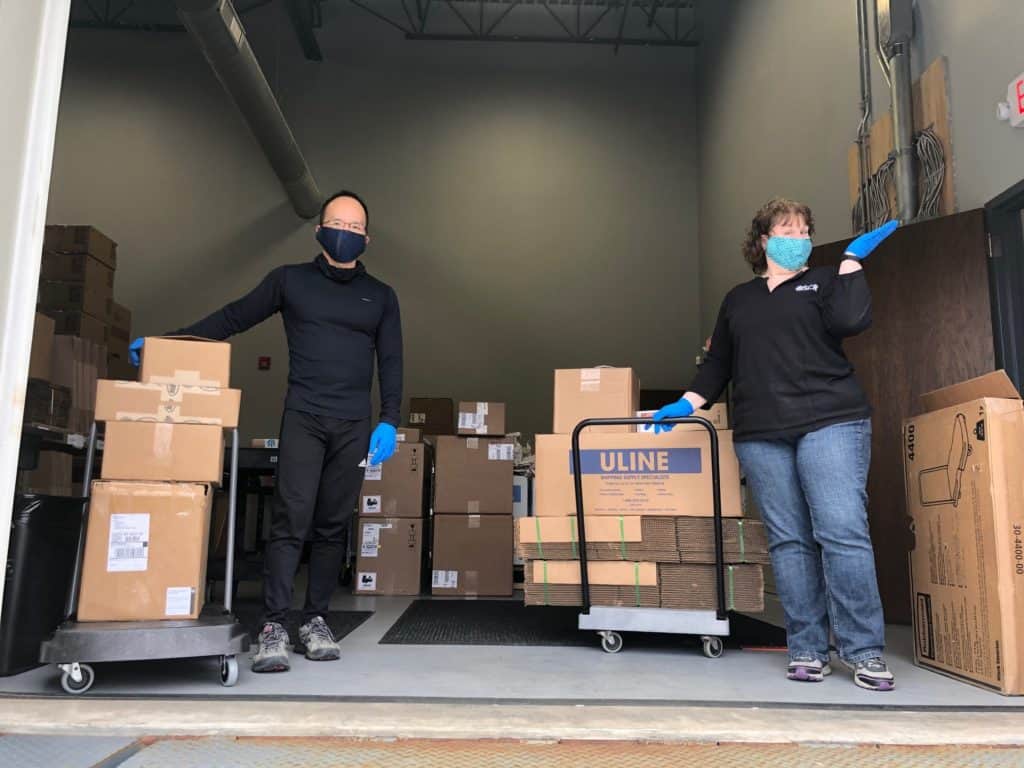 Business has dropped off significantly apart from our essential business clients. "Over the last six weeks during the COVID-19 crisis, our essential clients continue to place orders, and in many cases, demand has increased. Demand for our mobile x-ray components used on the healthcare front lines has tripled, and we've kept right up with delivery," says Gayle DeRose. "Our essential team is diligently working on-site, not only to keep up with demand, but to deliver the quality that we promise. Quality is not a goal; it is a requirement. That is the beauty of our SMB. Everyone on our team plays a critical role and willingly displays a high-level of commitment to our customers. Our on-site and remote teams show up every day, full of heart, and fully committed to our mission statement "Your Success is Our Purpose."
Decades before COVID-19, L-Tron was already demonstrating its commitment to exceptional performance with an internal 100% quality assurance policy. Our goal is to deliver to our clients' needs and their in-house requirements. Outside surveys, audits, and the achievement of ISO 9001:2015 certification have further confirmed the company's reliability.
Feedback from healthcare customers also validate L-Tron's high standards of service.
"I'm so glad its L-Tron on the call! I look forward to this call because you guys have your act together, I wish all our suppliers were as proactive. You are making it really easy for me during this tough time"

– Global Commodity Manager
In the healthcare arena, products must be validated by the FDA, which requires immense attention to detail. L-Tron Engineering works alongside their healthcare clients to ensure that FDA approval is not an issue. Upholding this level of commitment requires significant engineering development, as well as proactive supply chain management and operational strategies.
"As soon as we started to identify potential supply chain challenges during COVID-19, we contacted our clients to get in front of their needs" says Gayle DeRose, COO. "Then, we connected the dots with our supply chain to make sure they could meet our needs in fulfilling commitments to our clients. As the weeks pass, we continue to maintain tight weekly communication to stay ahead and satisfy our obligations."
While there has been no disruption to the day-to-day sales processes or the 100% quality promise, the company's day-to-day operations have shifted significantly to address the safety and well-being of our essential on-site team, and our clients prior to the state mandates during the COVID-19 crisis.
L-Tron values their employees' safety and wellbeing and has taken added actions to protect their workforce. "We have increased sanitization routines, limited outside contact with other essential service employees, we are effectively practicing social distancing within the office, and we continue to educate our workforce on how to implement best practices during COVID-19."
"Global companies are often uncertain about taking on an SMB as a partner," says CEO RAD DeRose. "They must protect their business commitments and ensure that their operations aren't interrupted, even during times of crisis, which theoretically could happen with an SMB. In our case, these prominent organizations have entrusted us with their business for over three decades, and we continue to serve them today."
"Like the rest of the world, we're making the best of a difficult situation," says Gayle DeRose. "That's what will get us through the pandemic. Our wish is that you and yours stay safe and well."
As part of L-Tron's COVID-19 efforts, we have compiled resources for Law Enforcement clients, partners & other area companies. View these COVID-19 resources here.
L-Tron COVID-19 Efforts in the News:
Democrat & Chronicle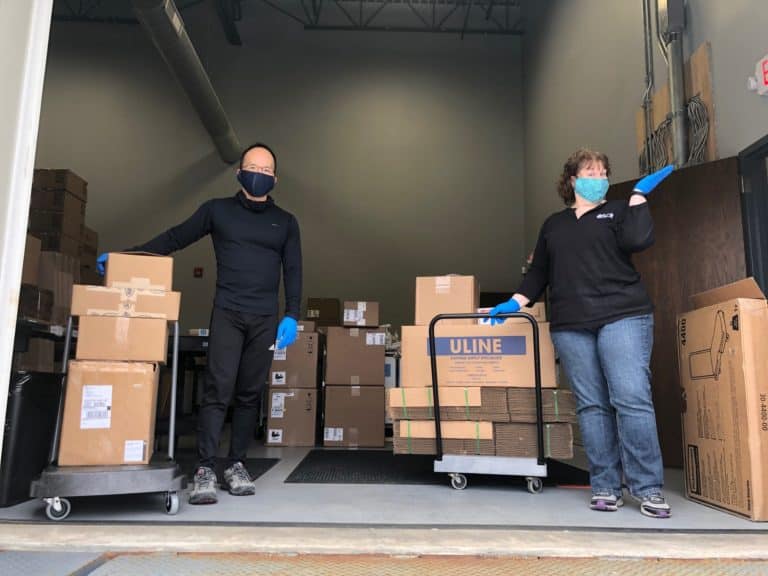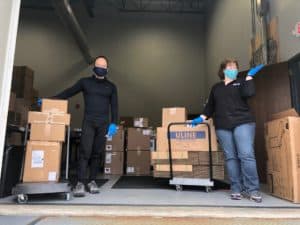 [Click to Read] Rochester companies bring expertise to fight against coronavirus. Here's what they're doing.
Rochester Business Journal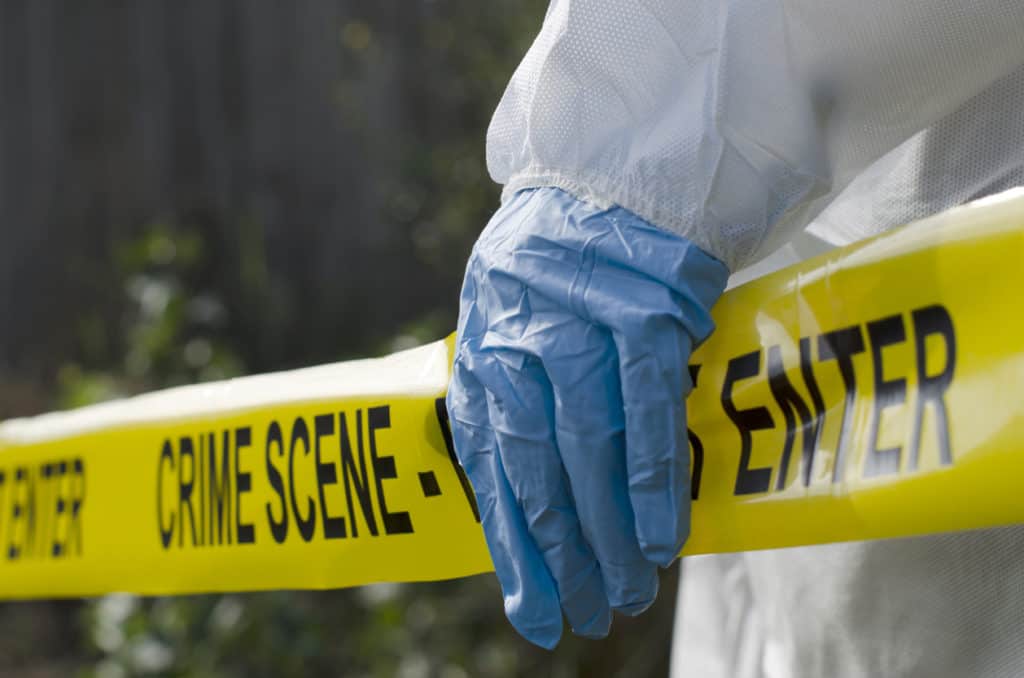 [Click to Read] Area Businesses Switch Things Up for Pandemic