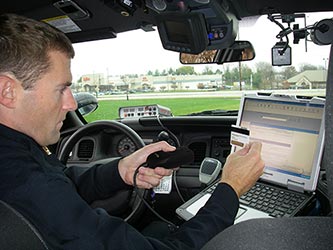 10 Reasons the 4910LR is a worthwhile investment for your agency
We know budgets are tight, making it even more important for agencies to evaluate each dollar spent to be sure the investment is worthwhile.
In the business world, the term "return-on-investment" or "ROI" is used to determine whether a purchase will be worthwhile in the long-term. Basically, the investment cost is considered in comparison to the value that the purchase provides.
Can an ROI mindset work in the law enforcement world?
Absolutely. And ROI is not just measured in dollars and cents.
The 4910LR Driver's License Reader is well-loved by the thousands of agencies across the United States and Canada who have purchased it. These agencies would argue that, "Yes, the 4910LR is worth the investment." And here are 10 reasons why. 
L-Tron's 4910 Driver's License Scanner is designed and built specifically for law enforcement, by feedback from Officers. It is superior to competitors because it was developed for one purpose only: in-vehicle patrol car use. In fact, it even feels like it was made for Officers, since it is he same size, shape, and weight as a radio-mic. Learn more about how the 4910LR was created here.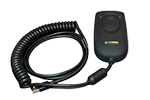 Now, how will the 4910LR make a difference at your department & provide a return on investment for your Officers?
Here are 10 reasons the 4910LR is a worthwhile investment for your agency:
1. Officers can complete a roadside stop in a fraction of the time it takes to complete a manual report.
This means that one police officer is much more efficient using the 4910LR than several police officers completing reports by hand-writing or manually typing them. The efficiency continues throughout the department, administrative staff do not need to manually process and file the paperwork either.
The biggest value for me is time savings. If I need to get a crash report in the system, I can quickly scan four driver's licenses instead of manually typing all of their information. I save at least 2-3 minutes per license by scanning.

– New York Officer
2. The 4910 can scan ANY driver's License or vehicle registration from any state or province.
Can your mag stripe reader do that?
3. Poor lighting conditions and damaged barcodes are no match for the 4910.
It can scan them all – instantly.
I have used [4910LRs] in multiple TraCS agencies on Windows platforms and these scanners have performed flawlessly and read incredibly fast. In almost 2 years with this model I have not had a single one fail.

– Patrol Officer
Watch the 4910LR scan in the dark:
4910LR DL Reader: Scanning in the Dark
4. Many public and independent eCitation and accident reporting software vendors have certified the 4910.
It goes like this: you name the software and we will configure the 4910 to work for you. The 4910LR is compatible with TraCs – the preferred software in New York, Pennsylvania, Florida, Iowa and New Mexico (just to name a few states). The 4910LR is also compatible with DigiTicket, SECTOR, MOVE, E-Tix, eCWS, Spillman & KYOPS – plus many more.
5. Nicknamed the "Black Beauty" by NYS Law Enforcement, the 4910LR is ergonomically designed to be comfortable and easy-to-use.
By using the add-on magnetic mount, Officers can securely mount their scanner – without fumbling for a mic clip.
6. Using the 4910LR with ticket/accident reporting software is error-free.
No more tickets dismissed in court due to technicalities, like misspelling or illegible handwriting.
7. When used with a software program like TraCS, the 4910LR can help you validate driver's licenses and identify fake IDs. 
8. Complete traffic stops quickly and easily with the 4910LR – while maintaining situational awareness.
Traffic data tells us that officers are safer off the roadside, yet roadside stops are still a part of the job. Complete them quickly and easily with the 4910LR – while maintaining situational awareness. Scan within your line of sight – allowing you to keep an eye on the motorist. Nothing is more important than an Officer's life. 
9. Data from e-reports is available to the municipality immediately for use in traffic mapping, visualization, predictive policing, and program development.
10. The 4910 can capture more than just barcodes.
It can snap quick black and white images, for instance, a photo of the clocked speed on the radar gun, a signature, a license plate or handwritten notes and sketches. Easily attach these images to your reports.
Do Officers Really prefer the 4910LR?
When one South Carolina police department contacted L-Tron to borrow a 4910LR test and evaluation unit, the police chief assigned a patrol officer to use it as a test run. After a few weeks, the chief connected with the officer to see how the trial had gone and to return the demo unit. The officer did not want to return the unit. In fact, he offered to personally purchase the 4910LR because there wasn't money in the budget at the time. He wanted it that badly!
Click here to read the St. Matthews Police Department eCitation Case Study
---