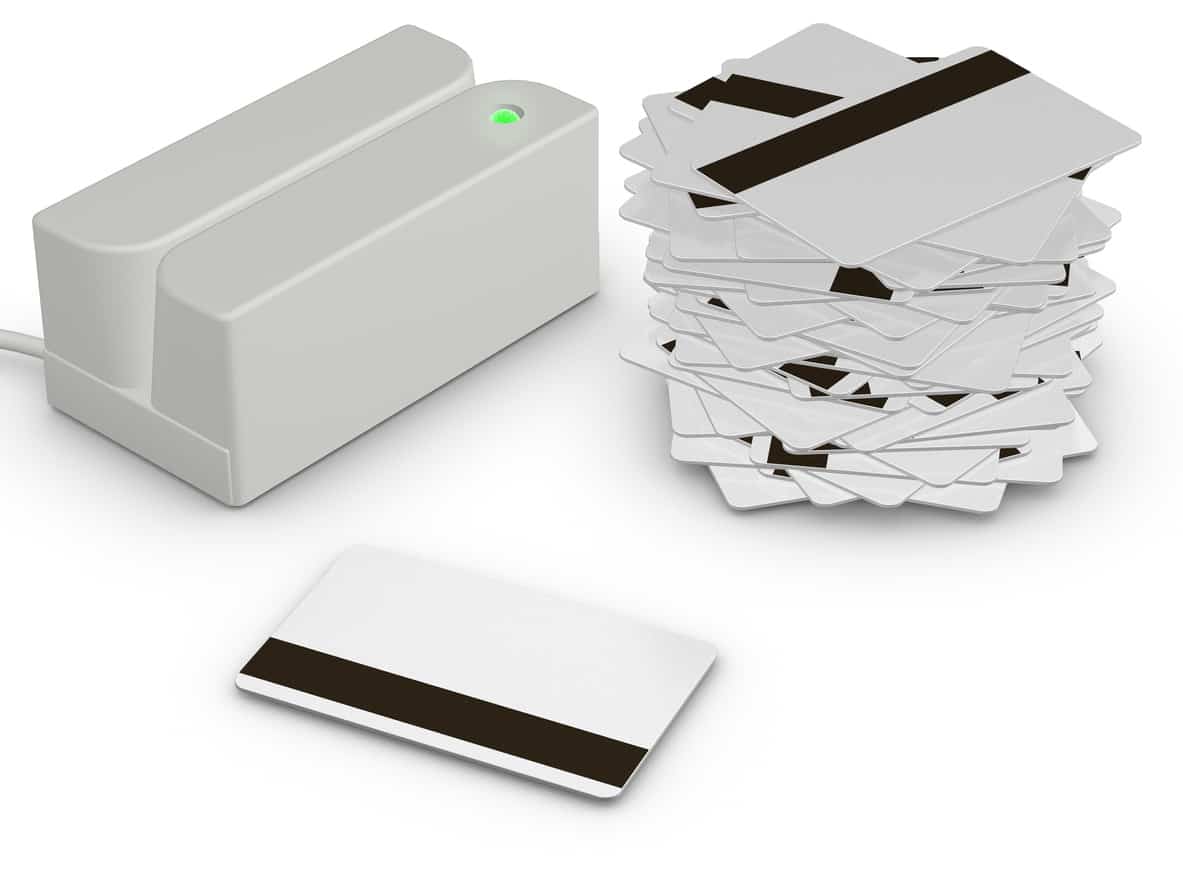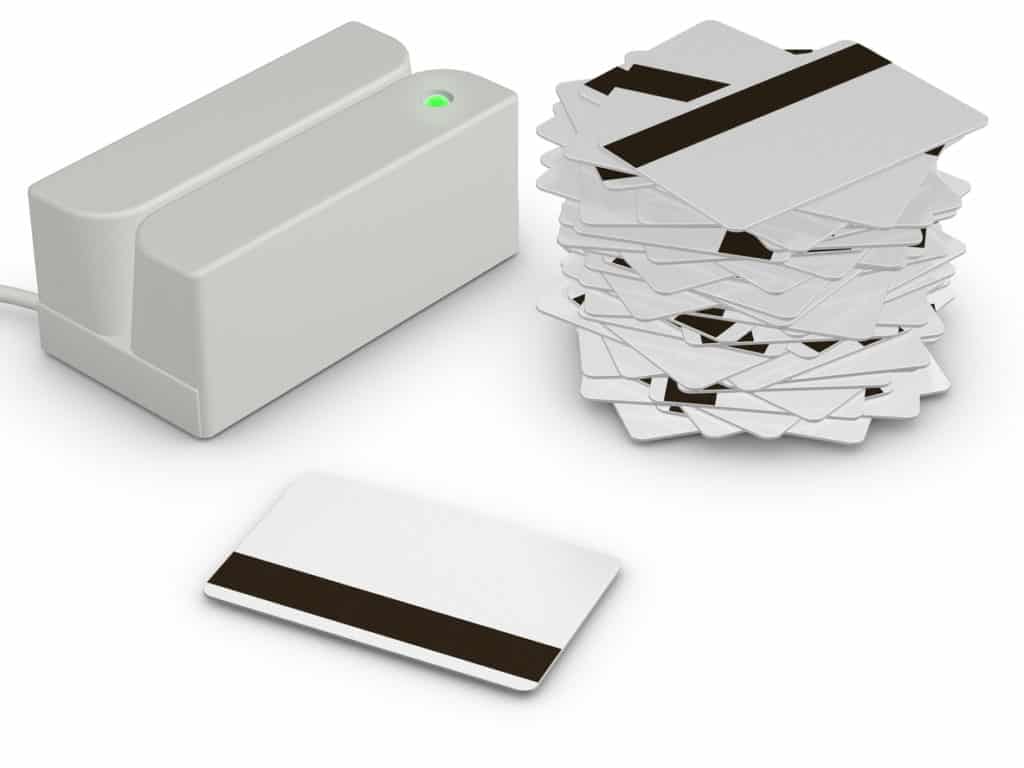 What is a Magstripe Reader? Is your state beginning to transition away from them?
All good things must come to an end.
For several decades, magnetic stripes could be found on customer loyalty cards, student ID cards, driver's licenses, employee ID's and credit cards. In fact, there was such a huge push for mag stripes on credit cards in the 1980s that major credit card companies charged a fee to companies who did not have magstripe readers to input the credit card numbers. However, many states and government organizations have replaced magstripes with something more secure, a barcode.
What is a Magstripe Reader?
A magstripe reader is a piece of hardware that reads the information stored in the black magnetic stripe of an ID card or license, typically by swiping the card through the device. Magstripe readers are simple to use and take the manual effort out of collecting personal information. Magstripe readers work with a simple swipe of the card's magnetic stripe. The reader then deciphers the data stored within the stripe.
However, these past few years we've seen quite a shift as technology has advanced and magnetic stripes are no longer considered a secure means of data storage. Credit card companies now require chip readers and ID cards often rely on barcode and RFID technology. Most states have adopted driver's licenses with 2D and 1D barcodes, rather than mag stripes. Those that haven't are in the midst of making the shift, such as the sunshine state – Florida,
What does this mean for patrol officers at a roadside stop? There are several potential outcomes for Officers in states like Florida:
The Officer can continue to use the patrol vehicle's mag stripe reader for the time being – if the driver's license has not yet been updated. Keep in mind that the state of Florida plans to have all driver's licenses updated by 2027.
If the Officer pulls over a driver with an updated license style, the patrol vehicle's magstripe reader will be useless. The Officer's only option is to manually type in the driver's license information into their computer or tablet.
If the patrol vehicle has been upgraded with a 2D barcode scanner, like the 4910LR Driver's License Reader, the Officer can scan either the old license style or the new license style. Then, within a matter of moments, the citation will be ready. The 4910LR is compatible with many types of eCitation softwares, including Florida state TraCs.
When you hear "2D barcode scanner," the grocery store checkout line might immediately come to mind. However, the 4910LR is the preferred 2D scanner choice for thousands of municipalities across the United States and Canada, likely because it was developed specifically for law enforcement and purpose-built from the patrol Officer's voice. What do we mean by purpose-built? The 4910LR was created directly from the voice of Law Enforcement. The L-Tron team collaborated side by side with State and Local agencies to create a device that worked for their specific needs.
The 4910LR Driver's License Reader is: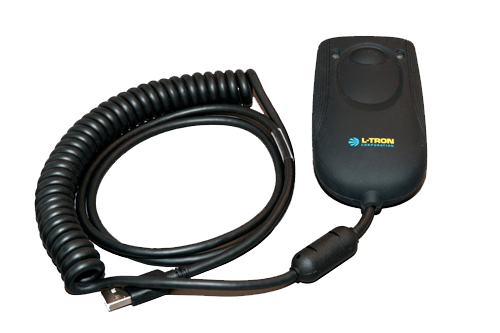 Fast and Error-Free
Spend less time on the roadside. With a quick scan of a driver's license or vehicle registration, reports are automatically populated into the agency's software system. For the state of Florida, they utilize TraCs. There is no manual data input, which leaves virtually no margin for error. And as an added bonus, TraCS e-citation software is free for all law enforcement agencies in Florida.
Efficient
The ticketing and accident reporting process has never been more streamlined. Print the citation on the spot and issue the ticket directly to the motorist. The report is automatically transferred into the database for future electronic transmission to the court system and DoT.
Easy-to-Use
The 4910 is similar in size and shape to a radio-mic, so it feels familiar to Officers. It's rugged, so you don't need to worry about breaking it, and it's intuitive – just point at the barcode and you're golden. It even has a high visibility green aimer. Users can even scan broken or cracked licenses, and the scanner works in low-light conditions.
Safe
Mount the 4910LR on L-Tron's Mag Mount for easy and secure storage. No need to worry about dangerous flying objects in your vehicle during a pursuit. The 4910LR also allows Officers to scan at eye level, keeping the motorist in their line of sight at all times. Get off the curb and back on patrol quickly, keeping the community safe.
As one New York Officer puts it:
"The value for us is quicker turn around on jobs. Traffic stops and motor vehicle accident times are drastically cut when we use the 4910 to scan licenses and registrations. This makes our job easier, more efficient and gets us back on the road. When we have to manually enter data, we not only take longer, but human error occurs. I don't know how many times I may have typed a name too fast and have transposed the letters only to find this out when I send my MVA in for review. The 4910 scans fast, accurately, and is very reliable."

New York State Officer
So, yes, while it may be true that all good things come to an end… it also may be true that something even better is beginning.
Is your state transitioning away from mag stripes? Find out more about the 4910LR DL Reader or request a T&E unit.