You've finally completed ordering new patrol vehicle technology for your agency's fleet. You've got your driver's license readers, your laptops, your printers. You've even ordered printer paper. All that remains is installation and you're good to go. Right?
Well…not quite. It's important that you don't overlook the right type of mounting equipment for your vehicles. Technology that isn't properly secured can lead to disaster during a high-speed chase, sudden stop, sharp turn or collision. Since safety comes first, be sure to shop for the mounting equipment designed specifically for your in-car equipment, as well as what will work with your vehicle makes/models. So, what type of mounting equipment does your patrol vehicle need?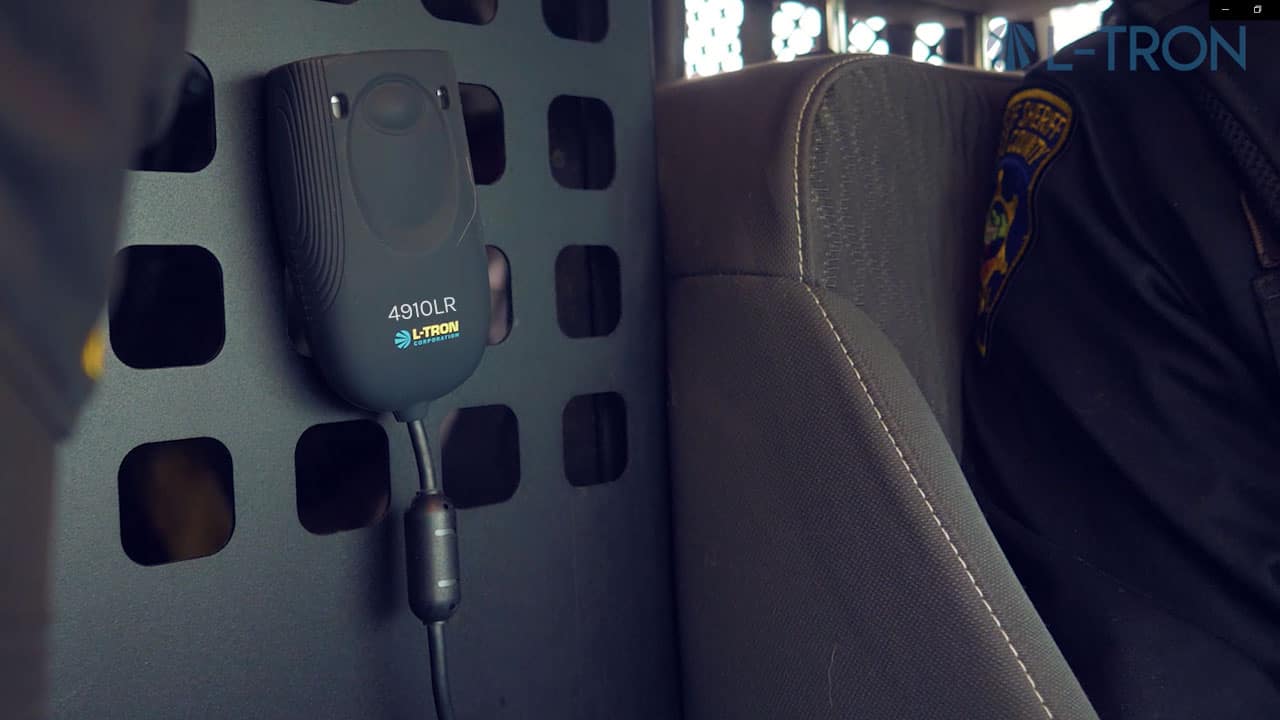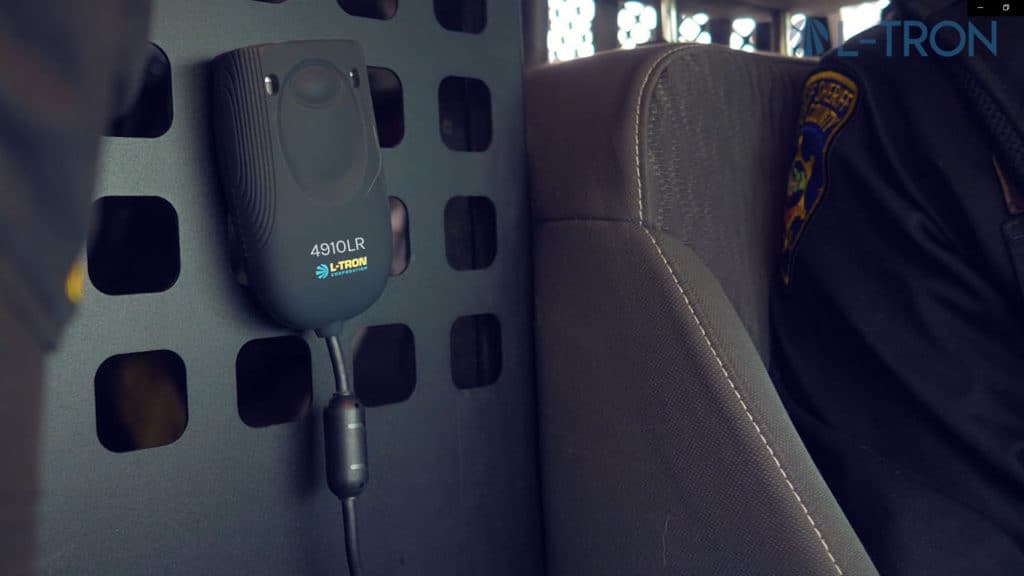 Mounting Equipment for your Driver's License Reader:
When it comes to mounting your 4910LR Driver's License Reader, you have two options.
1. Magnetic Mount
The Mag Mount was developed to provide both convenience and the highest level of safety for officers. Rated for up to 75 lbs of force, the magnetic mount ensures that your 4910LR stays mounted in case of a roll over crash or incident. This mount was built from the voice of law enforcement – the magnet makes it easy to quickly secure your driver's license scanner – you no longer have to look or fumble for a mic clip.
The magnet is secured to the back of the scanner, and immediately self-centers the scanner to the mount. There is no guesswork involved, and your mag mount doesn't even have to be visible. Simply place the scanner in close proximity to the mount and let the magnets do the rest. The Mag Mount is available as an add-on accessory for the 4910LR Driver's License Reader.
2. Standard Mic Clip
This mount comes standard with your 4910LR purchase and works similarly to the way you would mount your Radio Mic. Although not quite as easy-to-use as the Mag Mount, the 4910LR's standard clip gets the job done effectively. If this is your mount of choice – make sure you're going to use! The mount doesn't securely hold your DL scanner if you continue to toss your 4910 on the passenger seat or in a cup holder! We've heard from many officers who don't take the extra few seconds to secure their 4910 in place. If this sounds familiar, a Mag Mount may be a better option.
Mounting Equipment for your In-Car Printer: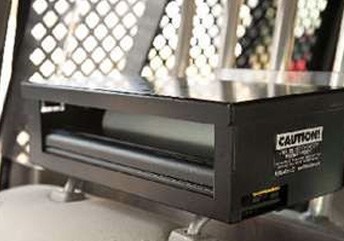 Mobile printers are designed to be compact and quick. Most agencies tend to go with Brother's well-loved PocketJet® 7 model for full-page printing or Zebra's compact 4" printer models, which are more common on motorcycles or bikes. Depending on which printer is right for you, you have a few different mounting options, and we have found both Havis and LEM mounts to be reliable and secure. Your mounting options include:
1. Headrest
A standard 8.5-inch printer attaches directly to the passenger seat headrest with this option.
2. Armrest
In this case, a standard 8.5-inch printer mounts above the center console between the two front seats.
3. Universal
Here, you have several options for either your standard printer or your 4-inch printer, as this style mount can attach to any flat surface in your vehicle.
4. Mobile
If your duties require on-the-go printing (such as foot patrol), your Bluetooth-ready 4" or 8.5" printer can be stored in a protective case and tossed in a saddle bag with a roll of paper. The smaller 4" printers can be clipped onto a belt or shoulder strap as well. For safety and product longevity, your printer should be kept in a glove compartment, center console, trunk, or another secure location when not in use.
Mounting Equipment for your Laptop or Tablet:
Mobile Data Computers (MDCs) or Mobile Data Terminals (MDTs), just like laptops and tablets, can be secured in two ways. The difference depends on whether you'd like to keep your device primarily in-vehicle, or have the option to frequently remove the device and use it outside the vehicle.
1. Docking Station
With built-in port replication (i.e. USB and Ethernet), docking stations provide an additional power source within your vehicle. Your 4910LR and mobile printer can be plugged directly into the docking station, rather than your computer, so that you can quickly remove or replace your computer without messing around with the power cables. The cost is higher than that of a cradle, but the convenience factor makes the price difference worth it for many.
2. Cradle
Depending on the model you purchase, a cradle may or may not offer a power supply. Like a docking station, a cradle will keep your laptop or tablet safe and secure within the vehicle, but a cradle is more cumbersome to use if you'd like your tablet or laptop to be portable.
Havis docking stations are second-to-none when it comes to securing computers in the patrol vehicle, including popular models like Dell's® Latitude Notebook or Getac's F110 Tablet.
What Type of Mounting Equipment Does Your Patrol Vehicle Need? Maybe a Mounting System Instead:
Rather than mounting your mobile printer to the headrest, your tablet's docking system to the armrest, and so on, a mounting system simplifies the process by installing all of your in-vehicle technology to one mount. There are three mounting system styles available. Not only do you want to consider which type of computer you are using, you'll also want to consider the make and model of your vehicle. The mounting system for a Chevy Tahoe will look very different than that of say, a Dodge Charger.
1. Console Mount
As the name implies, a console mount attaches to the center console and makes for easy installation.
2. Passenger Side Mount
A popular option for those with rugged laptops, this mount is sold as a package consisting of a base, a pole and a motion device.
3. Dashboard Mount
This option is popular for those with rugged tablets and is not installed as a permanent feature in the vehicle. Installation is quick and easy.
Have questions? Still unsure what type of mounting equipment does your patrol vehicle need? Our Law Enforcement Support Team is here and ready to help. We've worked alongside public safety agencies for over two decades and can make recommendations based on the unique needs of your department.