As the daughter of a retired first responder, and the friend of many others, I have seen just how intense a career in public safety can be. I'm proud to say that several of the first responders close to me have achieved well-deserved awards, recognition, and promotions based on their exemplary job performance. Yet day-to-day, they mostly go unnoticed and unpraised.
This collective group of family and friends has also been physically attacked, verbally abused, publicly criticized, and in the line of fire while on duty. I know they are not alone.
A career as a first responder can be a thankless job. This year, National First Responder Day is coming up on October 28th. This marks a great opportunity to show our first responders that we care. L-Tron would like to share a few positive stories from our team members, as well as some practical ways that we can all show support to the first responders in our communities. 
A Few Personal Stories from the L-Tron Team
---
"When I was a senior in high school, I was driving to work on a frigid January afternoon when I hit black ice and collided with a mailbox and several large boulders, totaling my vehicle. The accident left me with two fractured vertebrae and several other injuries. Immediately following the collision, I was scared, hurt confused, and cold. While a lot of the following details are a bit cloudy, I distinctly remember one particular first responder – a young volunteer firefighter – who covered me with blankets, calmly reassured me, and even rode with me to the hospital. He held my hand the whole way. Looking back at my experience, I can't help but think of how blessed I was to have this young man respond to the call and go the extra mile for a terrified kid. The thought of his complete selflessness still leaves me in awe."
---
"One weekend at church, we were listening to the sermon, when a faint sound of moaning could be heard from outside of the auditorium. A first responder in the crowd immediately jumped to his feet and headed to check out the situation. As it turns out, a woman was in labor in the restroom. The first responder calmly instructed onlookers to call 911, while he comforted the woman, asked others to gather supplies, and delivered a newborn baby on the floor of the bathroom. The calm and confidence under pressure displayed by the first responder in a highly stressful, atypical situation was phenomenal."
---
"Not too long ago, our extended family was together celebrating a birthday, when one family member suffered a frightening medical emergency that easily could have been fatal. The 911 operator answered right away and was incredibly helpful, knowledgeable and proactive, providing us with wisdom on how to keep our family member safe until help arrived. Within just three short minutes of our 911 call, the EMTs pulled up. They immediately sprang into action, asking logical questions, listening to our concerns, remaining calm, and providing the highest levels of care. Shortly after, police officers arrived who were caring, respectful and willing to help however they could. En route to the hospital, first responders kept us well-informed about next steps and transported our family member to the emergency department quickly with amazing levels of care. Our family member is just fine now, and we could not be more grateful!"
---
"While half asleep one night around 3:00AM, I went to turn off my cell phone and accidentally hit the emergency button. I was completely mortified when the police showed up at my front door a few minutes later. They were so respectful and considerate as they checked on my welfare and put me completely at ease. As I fell asleep later, I felt so safe and full of gratitude!"
Commending our First Responders on National First Responder Day:
Even though National First Responder Day is now a recognized national holiday, our first responders will still be manning their posts, 24/7. Consider showing them your care and support. Here are some ideas: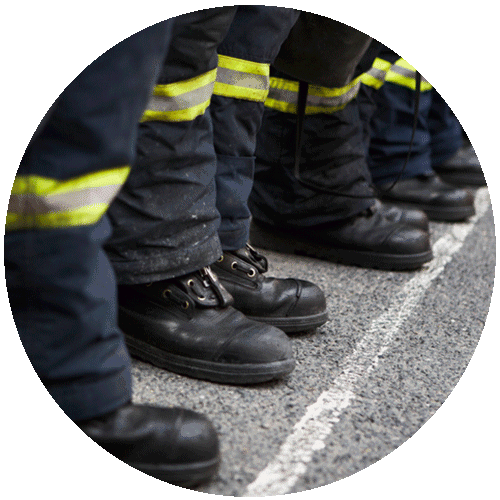 Tag a local agency or individual in a social media "thank you" post.
Speak up! In a world where negativity is often prevalent, voice your support.
Deliver some store-bought goodies to a local agency for a mid-shift pick-me-up.
Send a letter or card of appreciation. Our affirmations can have a big impact.
Make a monetary donation (in any amount) to support an organization such as "Thank you first responders" or the "All Clear Foundation."
Run into a first responder while you are out to eat? Buy them a coffee or a meal. You can also just approach them and say, "thank you!"
Nominate a first responder for a Hero Award.
Company Initiatives
At L-Tron, we are proud to support law enforcement and first responders through various programs like "Cookies for a Cop" and "Books and Bears," hosting and sponsoring public safety training courses, and supporting organizations like "The Badge of Honor Association."
Our company is proud to employ several former law enforcement officers and we have partnered with public safety, government, and first response organizations for over two decades.
L-Tron currently has several technologies that assist first responders on the job. This includes OSCR360 for crime, crash & fire scene investigations, as well as L-Tron's 4910LR driver's license and vehicle registration scanner.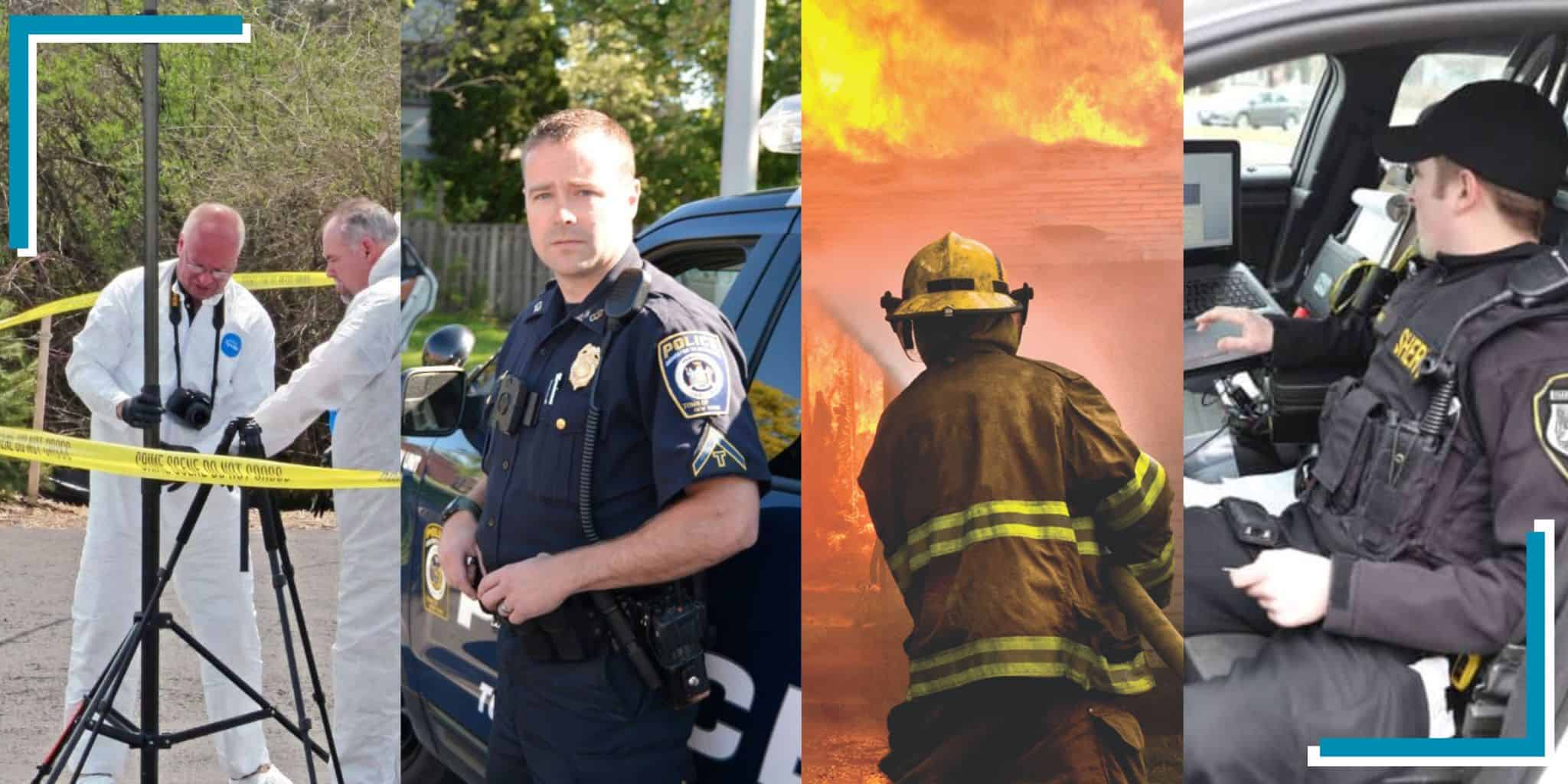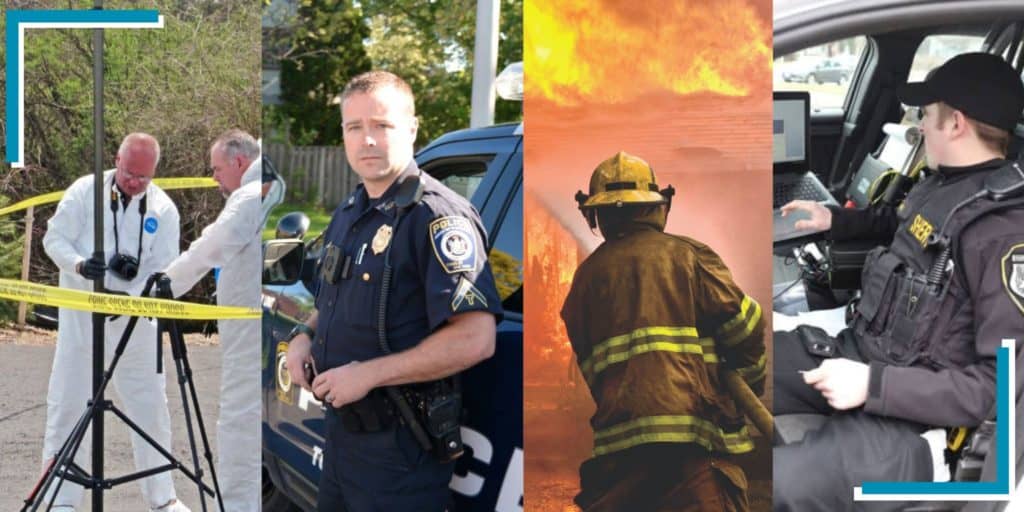 Thank you first responders! Our world is a better, safer place because of all that you do.