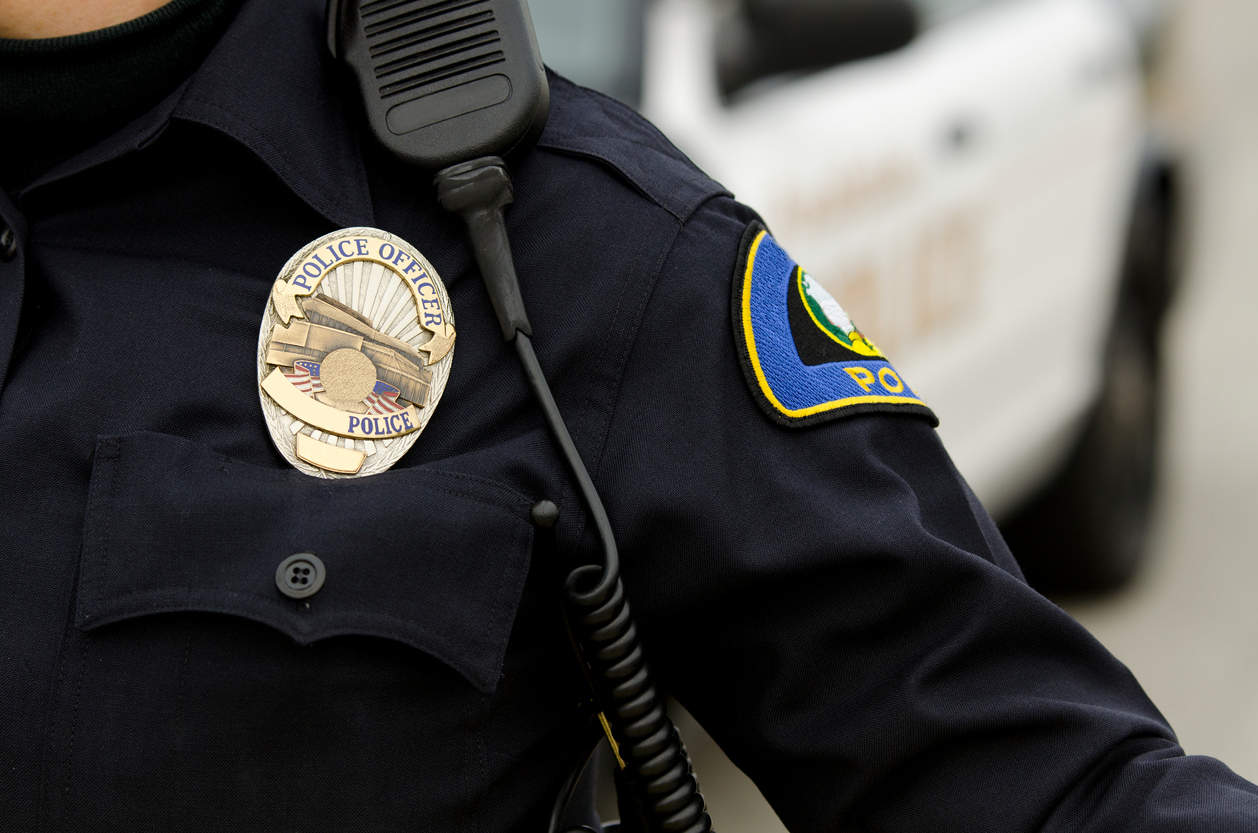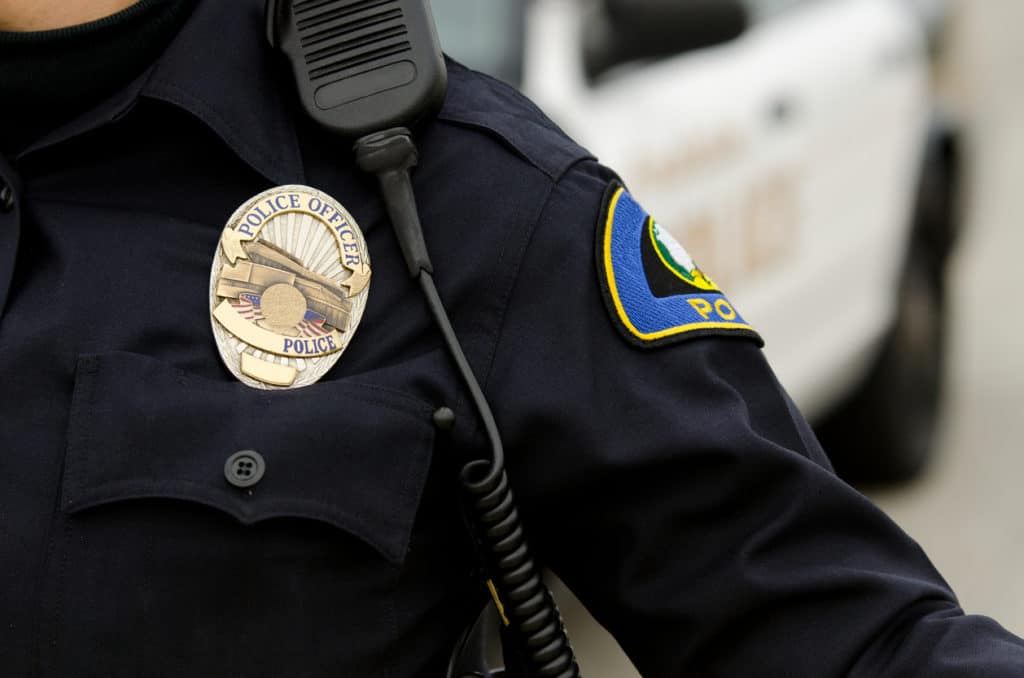 Our team has been catching up with OSCR360 customers around the country. This week, we had the opportunity to talk to Detective Ryan Stallings with the Morgantown Police Department in West Virginia.
Detective Stallings is a twelve-year veteran of the Department and currently serves with four other officers in the Detective's Office. Their team handles all major cases and crime scenes.
Morgantown, WV: A Small College Town
Situated along the scenic Monongahela River and Cheat Lake in West Virginia, Morgantown is a picturesque city with plenty of cultural flair. Though Morgantown itself is relatively small, covering a radius of only 11 square miles, the city is home to West Virginia University and is bustling much of the year with students, visitors and special events. When Morgantown Police Department is fully staffed, the agency employs over 70 full-time sworn officers. They ensure the safety and well-being of the local and visiting community. (https://www.morgantownwv.gov/217/Police-Department)
Why OSCR360?
When Morgantown Police Department first heard about OSCR360, they were intrigued. The command staff was interested in how they could reduce the time spent capturing scene overalls to just a few minutes. They scheduled a demo with one of our OSCR360 team members.
Fast-forward to today, Morgantown PD is using OSCR360 for most of their crime scene investigations, ranging from homicides and suicides, to burglaries and car crashes.
Just a few of the ways that Morgantown PD has utilized OSCR360 include:
Any major crime scenes.
Two crash scenes where OSCR was placed on the 27′ mast.
For Detective Stallings and his team, OSCR360 easily brings them back to the scene, which had previously been difficult to accomplish with still photographs.
Now, they are able to drop OSCR in the middle of a room and, just a few moments later, have an interactive 360-view to revisit and share with others. Detective Stallings also explained that OSCR software features such as automatic GPS point plotting and overlaying floorplans are integral tools that his team appreciates.
Though the Department has not had any OSCR cases go to trial, as most of their cases plead out, Detective Stallings recognizes the value of using OSCR in the courtroom. In fact, a few years ago, an entire Morgantown jury was brought to the scene of a nightclub stabbing during a trial. Stallings explained that OSCR360 would have been beneficial in such a trial to put the jury at the scene without physically traveling there.
A Birds-Eye View of Yaw Marks
One of the most notable scenes for Detective Stallings was using OSCR360 to document a single vehicular crash that resulted in a death. In this particular case, OSCR's 27-ft tripod came in handy. The detectives were able to see the scene from a birds-eye view, looking down. This enabled them to see the yaw marks on the road and to better understand where the vehicle had been coming from. This allowed the detectives to more easily piece together the circumstances surrounding the crash.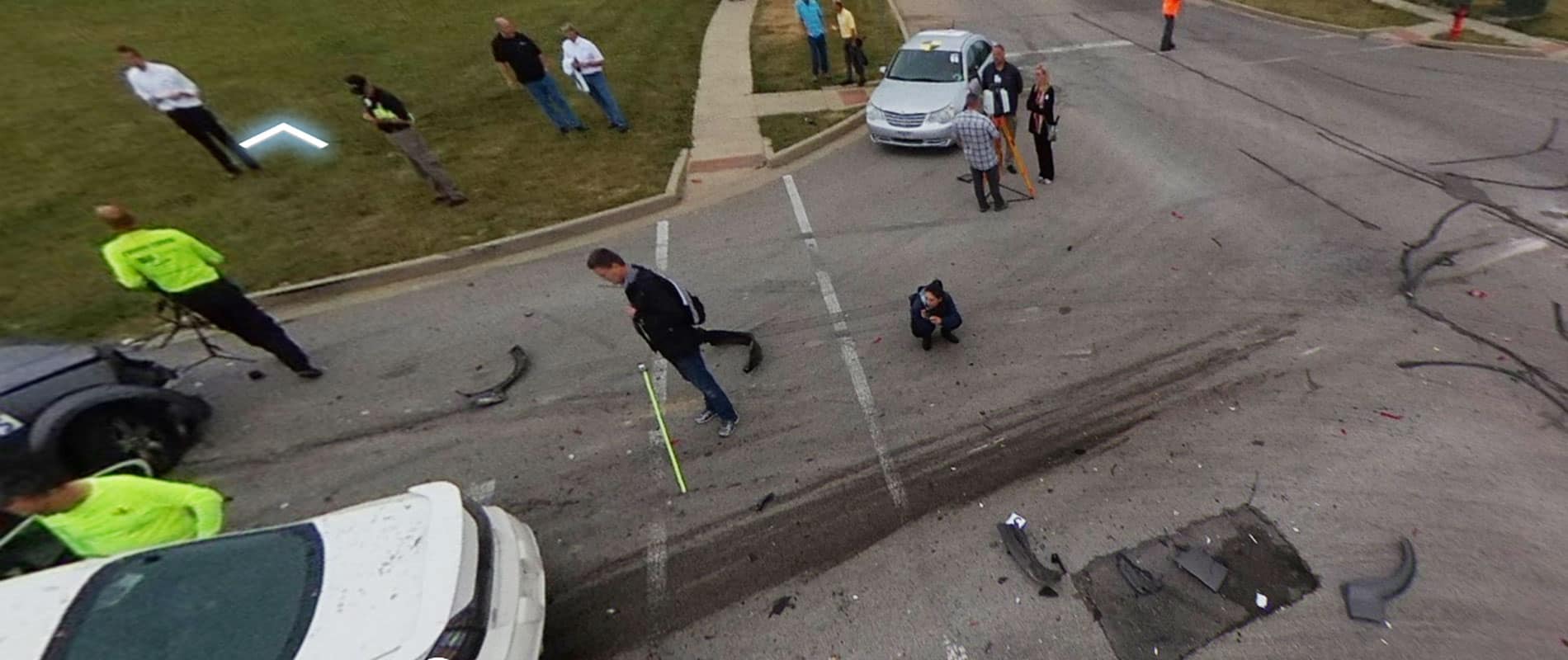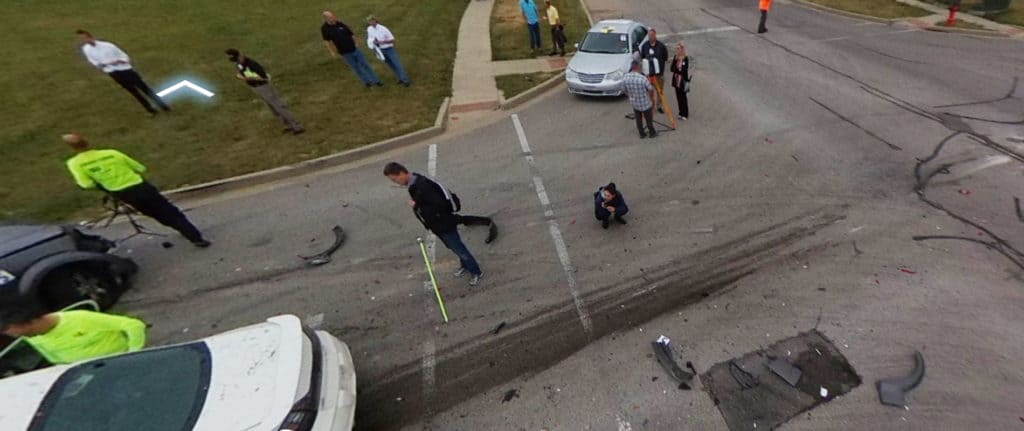 Incident Preparation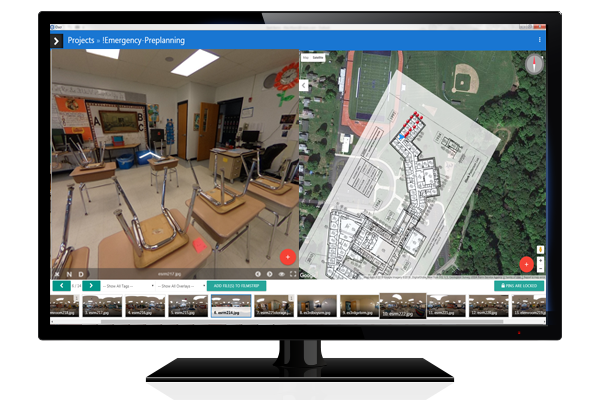 In addition to crime scene investigations, Detective Stallings fully documented each middle school and high school within the Morgantown jurisdiction with OSCR360. By capturing, marking, and labeling every room in each building, Detective Stallings created a virtual tour of each school. He was able to share the project with school resource officers to further ensure that the entire public safety team in Morgantown is prepared for a worst-case scenario or a threat to the safety of students and teachers. Though Stallings explained that it was time-consuming to capture the layout of every room, "It was worth it!"
Looking Ahead
What's next for Morgantown Police Department? The agency plans to continue using OSCR for crime scene investigation and prosecution, when the occasion presents itself.
"It [OSCR360] puts you at the scene – that's hard to do in photographs. Being able to drop that thing in the middle of a room and in 2 seconds it takes a complete overview of the room really would help out in court."

Detective Ryan Stallings
Morgantown Police Department, WV
---
L-Tron would like to thank Detective Stallings and the entire Morgantown Police Department for providing us with valuable feedback on OSCR360.
---
Interested in more information on OSCR360?