Corporate Social Responsibility 2021 – How is L-Tron giving back this holiday season?
Giving back is a way of life at L-Tron. It's part of who we are.
L-Tron feels that corporate social responsibility is important. What exactly is corporate social responsibility? It is the "the idea that a business has a responsibility to the society that exists around it" (Harvard Business Journal). As a company, L-Tron encourages individual employees to contribute to their community, supports our internal team members, and gives back to the greater good.
Every holiday season, L-Tron makes it a point to give back as a company. The unique thing about L-Tron, however, is that "giving back" means a whole lot more than simply writing a check to an organization. Instead, the process is collaborative, involves the entire team, and often lasts throughout the entire year. The collective generosity of our team speaks volumes about the type of company L-Tron is.
Giving back internally: How does L-Tron support our team members?
As a company, L-Tron promotes a healthy culture and atmosphere, supporting us throughout the year. Some company initiatives include:
Employee health, vision, and dental benefits.
A robust 401k program with company match.
Job flexibility – including remote and in-person options.
A company sponsored Employee EAP.
Work/life balance.
Company transparency and regular meetings with leadership.
A team that is there for one another. When one of our team members is down, the team rallies together with cards, donations, support or coordinates a meal-train.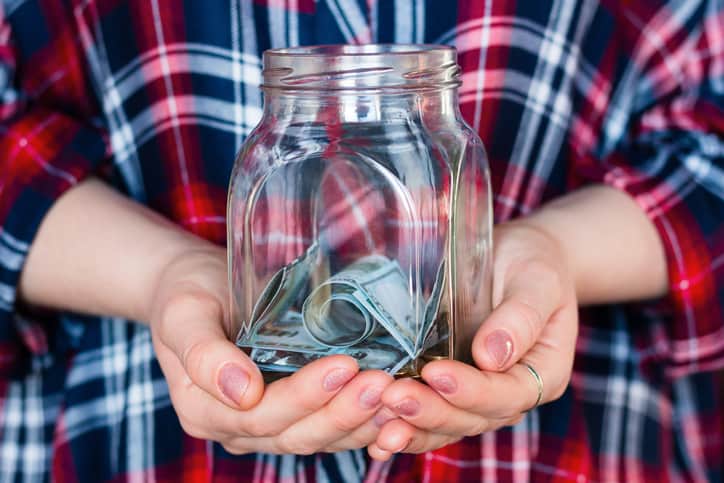 Here are some quotes from our team that reflect our appreciation for the company and how we feel supported:
"L-Tron has been so understanding of our building and move, the added stress on us from taking it on during these times, and always there to offer and ear to listen and space for time off as needed. I really appreciate L-Tron. As I have stated many times, I have worked for large corporations and small companies, but L-Tron is far above any place I have ever been employed before as far as feeling like a family – not employee/supervisor."

– Customer Support Team member
"L-Tron has been an accommodating place to work in dealing with family and pandemic issues."

– Engineering Team member
"L-Tron has always been incredibly supportive in terms of schedule flexibility, concern for employees' work/life balance, and the ability to work remotely. This year I was moved into a full-time position, and even though I'm busier, I don't feel any stress."

– Law Enforcement Support Team member
"L-Tron is an amazing employer to work for. In addition to great benefits – like an HSA contribution, health/dental and an EAP. L-Tron also offers the team work flexibility. Leadership is there for all employees and wants us to take care of ourselves/our health – so that as a whole we can continue to be successful. LTC also works to bring us together as a team. We have monthly L-Tron SOU (State of the Union) meetings as well as Zoom get-togethers to meet new team members, touch base, and celebrate."

– M-Team member
"This year L-Tron has provided me with stability in a sometimes-chaotic world."

– Operations Team member
"As a new employee, everyone has been so kind and helpful."

– M-Team member
---
Giving back individually: How do our team members support the community?
When we surveyed the company, we were not surprised to discover that our team members give back year-round with individual acts of service and financial donations. We also recognized a pattern. A favorite way to give back is… randomly! Our team supports RAKs (random acts of kindness), which are performed regularly as a way to spread joy to others in our communities.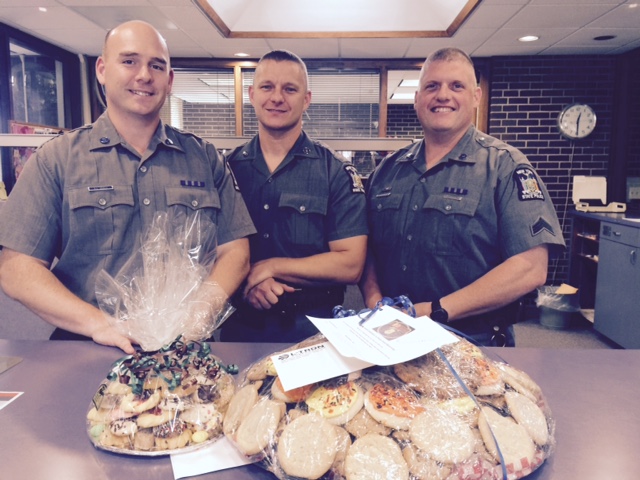 Collectively, we also support:
Local, Community-Based Organizations
Animal Shelters
Local Charity Events, Fundraisers and Drives
This holiday season, many of our team members elected to make financial donations to two organizations that are near and dear to our hearts: PADI AWARE and C.O.P.S.
L-Tron's Corporate Social Responsibility 2021
PADI Aware
PADI AWARE supports ocean clean-up, conservation and education. However, the organization isn't just another non-profit, it means so much more to our team.
Last year, one of our colleagues, Jason, passed away unexpectedly. Jason was a passionate SCUBA diving enthusiast, the office grill-master and a great friend. Whenever Jason returned to the office following a diving trip, he enthusiastically shared his stories and photos with a smile. Jason was a proud supporter of PADI AWARE, an organization committed to protecting vulnerable marine ecosystems, so we have chosen to carry on his legacy by doing the same.
C.O.P.S.
Anyone familiar with L-Tron knows that we work closely with the public sector, and particularly with law enforcement agencies throughout the country. In fact, our own company is comprised of several retired law enforcement officers. Others on our team have close friends and family working within the public sector. We proudly "Back the Blue" on a daily basis, but this holiday season we chose to do something more.
The C.O.P.S. organization (Concerns of Police Survivors) provides support to the loved ones who have been tragically impacted by line-of-duty deaths. Our financial contributions help C.O.P.S. sponsor scholarships, camps, counseling services and other assistance programs.
We're Stronger Together
As the holiday season was approaching this year, L-Tron recognized the importance of PADI AWARE and C.O.P.S. to our team. A few weeks ago, the company announced that they would also be making financial contributions to these organizations! In fact, L-Tron generously agreed to match employee donations dollar-for-dollar. Together as a team, we donated over $800 to both organizations.
Giving back commemorates what the holiday season is all about. If you'd like to make a donation to support PADI AWARE or C.O.P.S., please use the links below.
Our team is proud to give back & share our corporate social responsibility for 2021.
Happy New Year from our L-Tron family to yours.