Giving Back for Giving Tuesday
The months of November and December bring a whirlwind of significant dates, including Veteran's Day, Thanksgiving, Black Friday, Cyber Monday, Giving Tuesday, Pearl Harbor Day, Festivus, Hanukkah, Winter Solstice, Christmas, Kwanzaa, New Year's Eve and everything in between.
While it can be easy to get caught up in the commercialism that accompanies Black Friday, Cyber Monday and all of the holiday spending, Giving Tuesday serves as an important reminder to appreciate what we have and give back generously to the community. Over the years, L-Tron has partnered with law enforcement support organizations, global clean water initiatives, STEM enrichment programs for children, our local children's hospital, and many other local and global causes.
This year, Giving Tuesday fell on Tuesday, December 1, 2020 and the L-Tron family teamed together to kick off the holidays, for a cause close to all of our hearts.
This past spring, our beloved colleague and friend, Jason Culliton, passed away. Our team is a family, and we continue to miss him every day. We wished to continue to honor him and the joy he brought to each of us by doing something special in his name for Giving Tuesday. The team chose to make individual, personal donations to Project Aware and L-Tron generously matched those donations. Together, we have raised just over $1000.
We donated to Project Aware in honor of Jason for several reasons:
Jason was an avid scuba diver. His vacation time was typically spent underwater in some tropical locale, and the weeks following his trips were filled with photos and stories from his adventures. Project Aware is dedicated to cleaning the ocean and protecting vulnerable marine animals, a cause that Jason would have been proud to support.
Jason was a quiet and humble "giver." He was the first to donate to causes his friends supported – and never sought out credit or thanks. He would frequently and very quietly give through small gestures that spoke volumes to our team. A few examples: Jason kept some kitchen snacks stocked in the company cafeteria for everyone to enjoy, on our grazing days he would make minor changes to his dishes to support individuals' dietary restrictions and he was always the first to make a donation. We thoughtfully chose to support a worthy cause in Jason's name as a way to honor the person he was. We think Jason would quietly approve.
More about Project Aware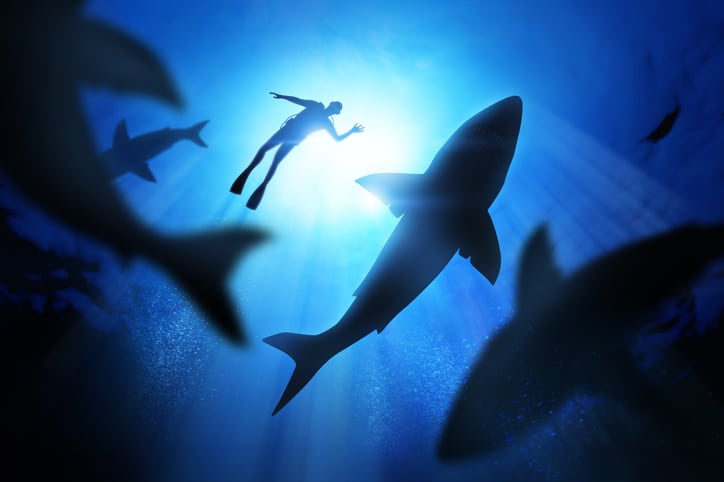 "Project AWARE Foundation is an organization working specifically with scuba divers across the globe to protect underwater environments. Focused on the critical issues of Shark Conservation and Marine Debris, Project AWARE empowers thousands to work together for a clean, healthy and abundant ocean planet. If you want to take part in one of the organization's campaigns, you can explore the current Action Map to find the upcoming events or even create your own event. You can also adopt a dive site to engage in ongoing, local protection and monitoring of a particular area, start a fundraiser with Project Aware or donate to the organization."