What is #GivingTuesday? – The history of the global day of giving.
Celebrated on the Tuesday following Thanksgiving, #GivingTuesday is a global day of giving fueled by international collaboration, social media connectivity, and generosity.
With Black Friday and Cyber Monday behind us, the National Day of Giving kicks off the holiday season with charitable giving by encouraging people from around the globe to give back. Since its inaugural year in 2012, Giving Tuesday has become a movement that celebrates and supports the philanthropy of giving while continuously growing its resources.
Year over year, more organizations are taking part in the national movement leading to even more donations and gifts made. Increasing drastically from 2012, where $10.1 million was raised on Giving Tuesday, $168 million was raised just last year in 2016. Any bets on this year's grand total?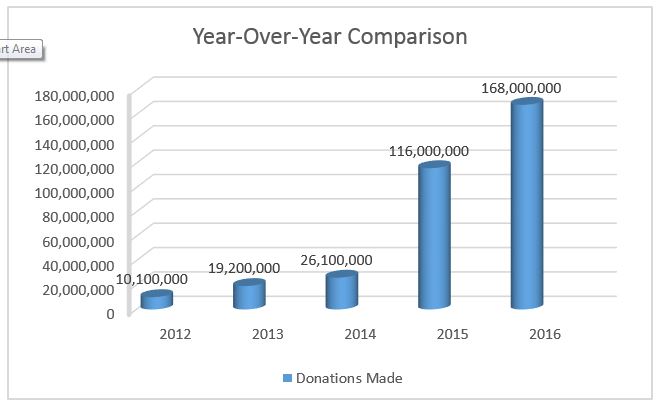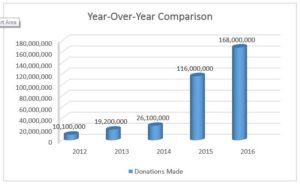 Get Involved in Giving Tuesday 2017
Ready to get involved and #GiveBack? Whether you're an individual or an organization, there's plenty of ways to participate. There's even local organizations near you participating. See more here: https://www.givingtuesday.org/whats-happening-near-me
For more information about the global outreach, click here.
Kick off the charitable season with a smile, whether it's bagels for coworkers, a donation to a local charity, or a gift to an individual in need, the possibilities are endless. Join us in welcoming in the holiday season with a glimmer of generosity.
As always, don't forget to share the word on social media and invite your friends to join you!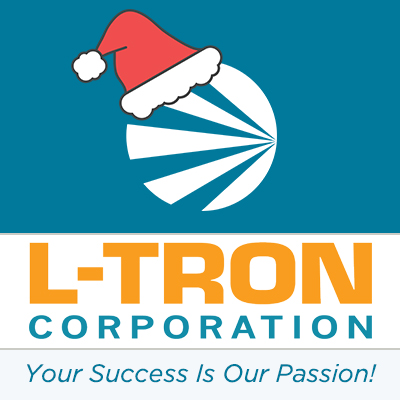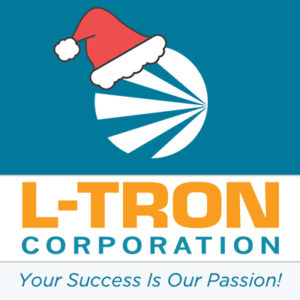 Questions? Interested in learning more?
Call 800-830-9523 or Email info@L-Tron.com