The role of a District Attorney's Office comes with huge responsibility. When a case is presented, a jury or judge will decide whether or not to convict a suspect – and their decision is based on the collection and presentation of the evidence. The burden of proof lies with the prosecutor, and the end goal is for justice to be served.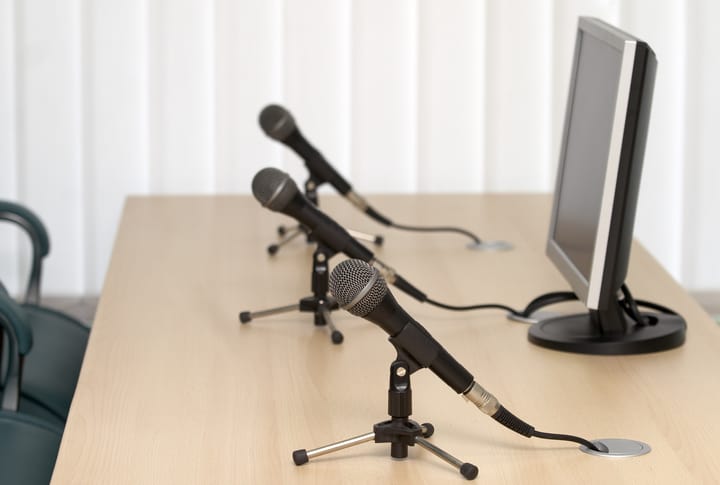 Prosecution requires skill, practice and time. A whole lot of time. While the job itself may never get any easier, we do live during a time when technology is available to alleviate some of the manual workload. Technology tools, like case presentation software, can assist Attorneys in closing cases more efficiently, and with convictions. 
What Technology Tools are Available to Prosecutors?
Technology is advancing at a rapid pace, so it comes as no surprise that there are multiple software programs available to assist the District Attorney's office. Some of these tools are helpful for organization and administrative tasks, while case presentation software is useful in the courtroom.
1. Case Management Software
There are quite a few case management software programs available to attorneys that share the common goal of saving time, organizing (think project management) and eliminating redundant tasks. These programs electronically file all sorts of case information, from documents and reports to calendars and contact information. Oftentimes, case management software is cloud based, and Attorneys can access their files remotely. Never skip a beat, and even track the time spent working on a case.  
2. Case Presentation Software
As with case management software, there are several case presentation software programs on the market. Case presentation software makes it easier to present evidence in the courtroom and to ensure that jurors and judges have a clear understanding of the case, the evidence and the crime scene(s) involved.
When you first hear the words "Case Presentation," there's a good chance that PowerPoint comes to mind. While these slideshow-style presentations are familiar, and straightforward, one can hardly argue that a PowerPoint presentation is exactly compelling in the courtroom. 
Just because a presentation is on a screen does not make it captivating. Today's jurors expect more. Providing the courtroom audience with an immersive experience does not need to be complicated or difficult.
OSCR360 Case Presentation Software
OSCR360 is unlike any other presentation software, in that it takes the courtroom audience to the scene of the crime for a virtual tour, using 360° spherical photographs. With OSCR360, the DA is able to present the evidence clearly and succinctly, in such a way that the jury virtually walks through the scene and can view the scene (and evidence) exactly as it was found. The jurors can see the scene for themselves and picture the events taking place as the DA presents the facts of the case. 
---
"This [OSCR360] is absolutely phenomenal. Juries want to see the scene and sometimes we end up doing scene visits with our juries because they so badly want to see the scene. As soon as that person sits in the jury box, they think they're instantly an investigator and are trying to evaluate if you did your job. This allows them to think they're an investigator and also take them to the scene remotely. I absolutely love this."

Investigator, CA
---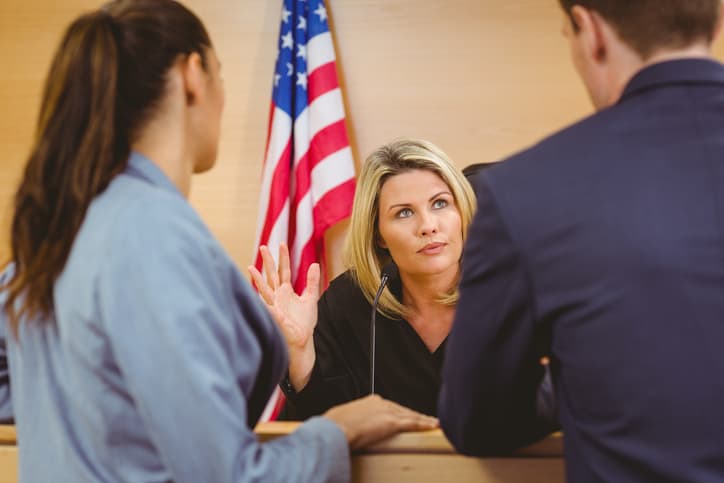 OSCR360 presentations are:
User-friendly. No need to fear technology here. Both the OSCR Capture Kit and OSCR software are intuitive, easy enough for anyone to use, and require minimal training. Support is always available, 24/7/365. 
Admissible. OSCR has been used and accepted in the courtroom. Each 360-degree photo is saved as a .jpeg file, and is automatically stamped with the date, time and GPS coordinates identifying where the shot was captured. Any digital evidence embedded into the OSCR360 presentation software would go through your standard process for having evidence accepted into the courtroom: it must be relevant, accurate, authentic and original. 
Comprehensive. Store any and all digital media files within the OSCR software and incorporate them into your courtroom presentation. Then, connect the dots visually for jurors. For example, while reviewing the scene, OSCR users can zoom in on a piece of evidence and access a close-up DSLR image of the suspect's fingerprints or the lift card that was collected at the scene. OSCR was used on the high-profile Rideout Trial – connecting 4 suspects and over 700 pieces of evidence.
Shareable. Work with other members of the prosecution team or share among other agencies, as needed. OSCR360 has a free viewer that the defense or other parties can use to view the case project.
Secure. Save the evidence in its original form on a hard drive or CD and restrict access to only essential personnel. Share your OSCR project with L-Tron's free viewer, to prevent file manipulation. 
An all-in-one solution: OSCR provides a single platform to gather and present your demonstrative evidence. Gain convictions and close cases more efficiently with case presentation software built directly from the feedback of Attorneys, Jurors and Law Enforcement Officers.
Hundreds of public safety agencies & prosecutors across the country are using OSCR360. A few District Attorney offices include: Cayuga County DA, Yates County DA, Richmond County DA, Chautauqua County DA, Ontario County DA, Cortland County DA, Lewis County SO/DA, York County Solicitor's Office.