The PocketJet 8® is the latest installment in the Brother® mobile printer series that law enforcement agencies have relied on for decades. Lightweight, dependable and low-maintenance, the PJ8 is ideal for printing eCitations and collision reports directly from your patrol vehicle.
Is your agency is in the market for a new in-car printer? It's important to note that when selecting PJ8 options and accessories, Brother offers eight different models, each with varying features. In most cases, agencies simply need to select the model that comes equipped to suit their needs. L-Tron is happy to help if your department has any questions.
Here's a rundown of the current PJ8 options and accessories, including what each model offers:
All PocketJet 8 models feature: 
Full-page mobile printing.
Up to 13.5 ppm printing (pages per minute).
USB-C® connectivity.
Compatibility with Windows®, MacOS®, and Linux operating systems.  
Brother's 2-Year Limited Premier Warranty and lifetime support.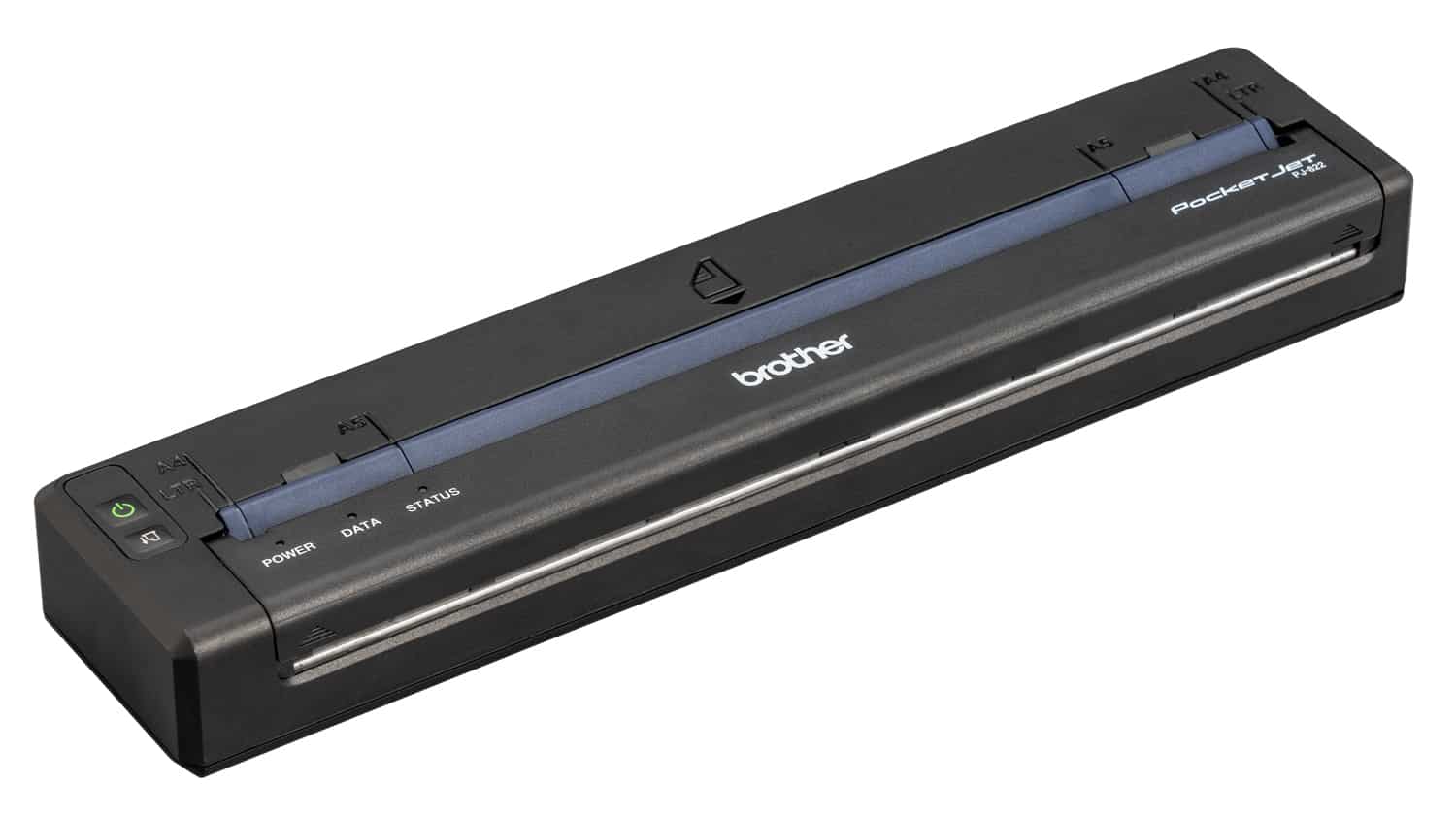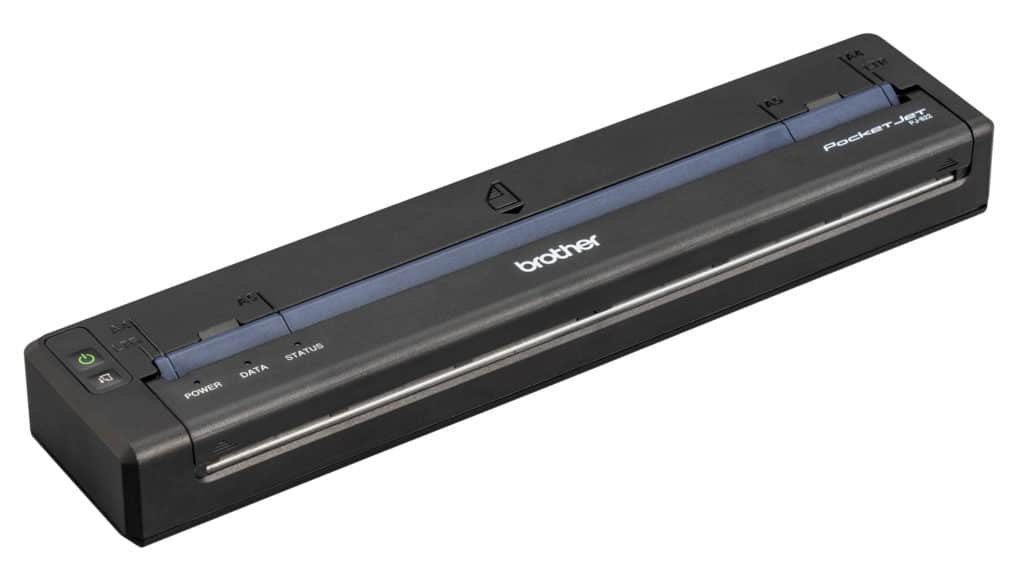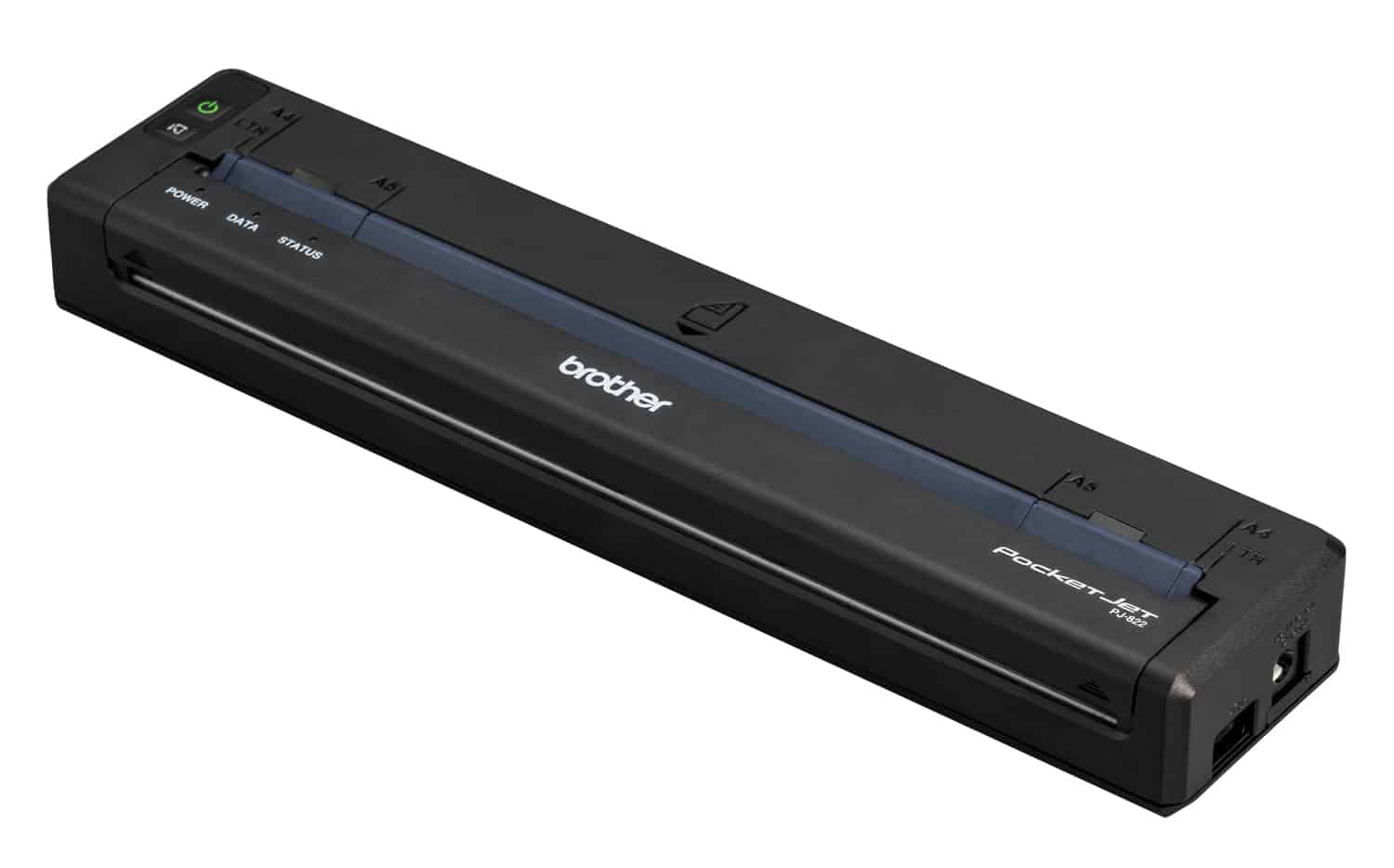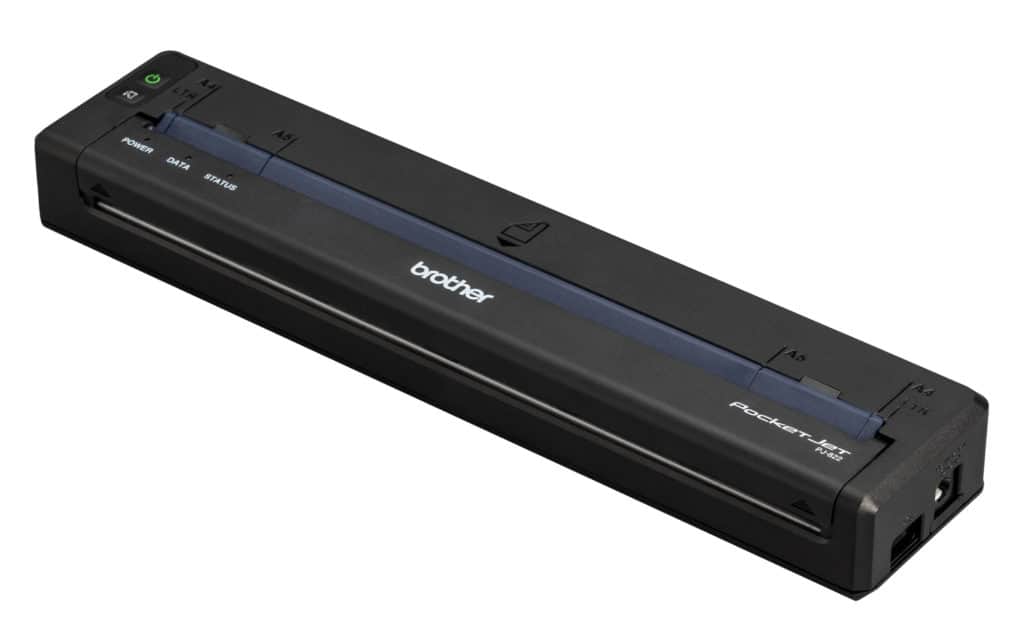 PJ8 Options:
PJ 822 
The PJ 822 is the basic PocketJet model and is suitable for most law enforcement needs. The 822 prints at a standard resolution of 203 dpi and charges via USB-C. Battery is not included.
PJ 823 
The PJ 823 is almost identical to the PJ 822, with the exception of print quality. PJ 823 prints at a higher resolution of 300 dpi for crystal clear printing, even when printing small text and images. Battery is not included. 
PJ 862 
The PJ 862 offers standard print resolution. With this model, you can print wired, via USB-C or wireless, via MFi Bluetooth® from mobile devices. An Android™ plug-in is available. Battery is not included.
PJ 862L 
The PJ 862L is comparable to the 862 with its wireless technology and Android option, but also includes the added bonus of a rechargeable lithium-ion battery. If your time on patrol involves out-of-the-vehicle printing, you can depend on this battery to print 600 full pages on a single charge.
PJ 863 
The PJ 863 is the high-resolution version (300 dpi) of the PJ 862. Battery is not included.
PJ 863L 
If you need the very highest quality printing with a Bluetooth option and li-ion battery, this is your best bet.
PJ 883   
Calling all Apple® users. The PJ 883 features high resolution print quality and Apple AirPrint® for printing from iOS® devices. Additionally, the PJ 883 offers dual Bluetooth and Wi-Fi interfaces, as well as Android, iOS, Google Cloud Print™, MFi, and Mopria™ support. Battery is not included.
PJ 883L 
The PJ 883L is the PocketJet printer with all the features, the highest quality printing, and lithium-ion battery included. Print almost anywhere from almost any device. If one of these models doesn't quite suit your agency's needs, Brother does offer power and connectivity options that can be added-on to the model you choose. This can include power cords and adapters of various lengths and styles.
The L-Tron team speaks with Law Enforcement customers across the country and can make recommendations based on your agency and current patrol car environment. 
More PJ8 options and accessories to consider: Paper, Cases, and Mounts 
Thermal Paper 
It goes without saying that quality thermal paper is vital to your mobile printer's performance. Thermal paper is durable and prints using heat, rather than ink. Brother's paper options include: 
Continuous rolls
Perforated rolls
Fan-folded
Single sheets
L-Tron also offers LTC brand thermal paper that is high-quality and just as durable as Brother paper. L-Tron paper is available in cases of perforated or continuous rolls. 
Cases 
There are several types of PocketJet carrying cases available to hold your printer, including soft, hard, and a slip-on rubber-mold. Hard styles carry both the printer and the paper, and are typically intended to be mounted. Soft cases are meant to be carried around, with shoulder straps also available for purchase. The rubber-mold case is similar to a sleeve that fits snuggly around the PocketJet and provides extra protection from drops and bumps.
Printer Mounts 
A unique feature of all PJ 8 models is that they can be mounted nearly anywhere – just find a flat surface. Regardless of whether you install your printer upright, sideways, or upside down, a secure mount is important for your safety in a moving vehicle. Plus, if you currently own another PocketJet model, the PJ 8 is a simple drop-in replacement.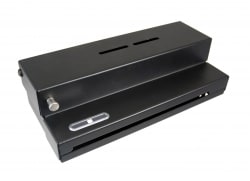 The L-Tron team is knowledgeable and experienced about outfitting patrol vehicles for eCitation printing. We can recommend the right mount, depending on your vehicle and where you'd like to install your printer.  
Brother & L-Tron
As premier-level partners, collaboration between Brother and L-Tron has spanned over a decade. L-Tron is able to offer our customers the full line of Brother printers at the very best pricing and with the best service and support. Give our team a call today.